On October 1, 1971, Magic Kingdom, the first footprint of the larger Walt Disney World Resort, opened to the public. Today, Disney announced that October 1, 2021 will mark the beginning of the vacation capital's 50th anniversary – and that, furthermore, it will last for a full 18 months.
Neither point, actually, is that much of a surprise. The resort's 25th anniversary festivities lasted from October 1, 1996 all the way to January 31, 1998, making this fall's "The World's Most Magical Celebration" a pretty standard Disney-ized affair. That '90s milestone celebration was headlined by a remade Cinderella Castle, seeing the legendary building be converted into a giant pink birthday cake, replete with icing and gum drops; this year's proceedings – at least, the ones that have been announced thus far – will take a similar approach.
All four icons at all four of the resort's theme parks will see a celebratory makeover, transforming them into "Beacons of Magic." Here are the full descriptions straight from the Mouse House itself: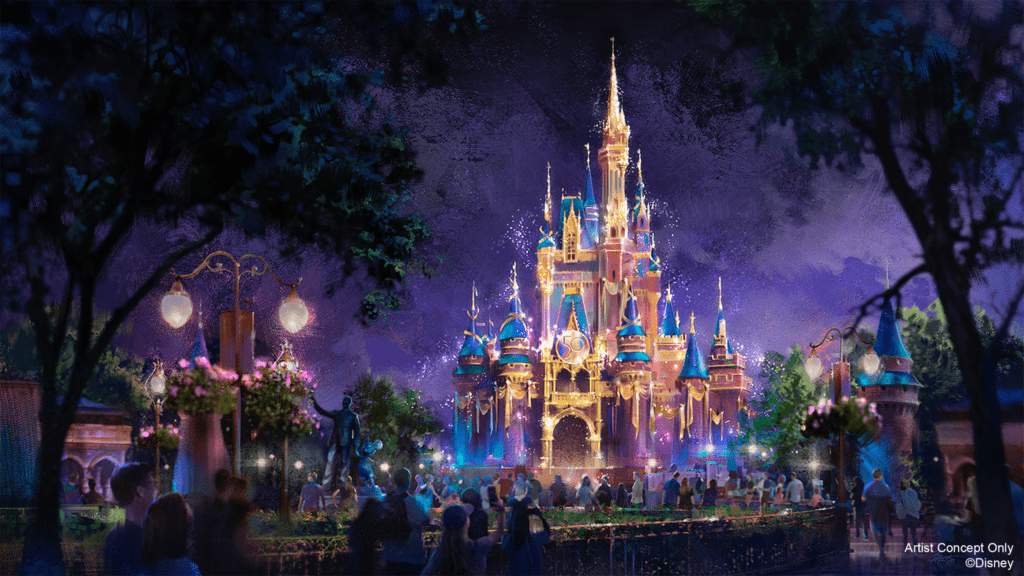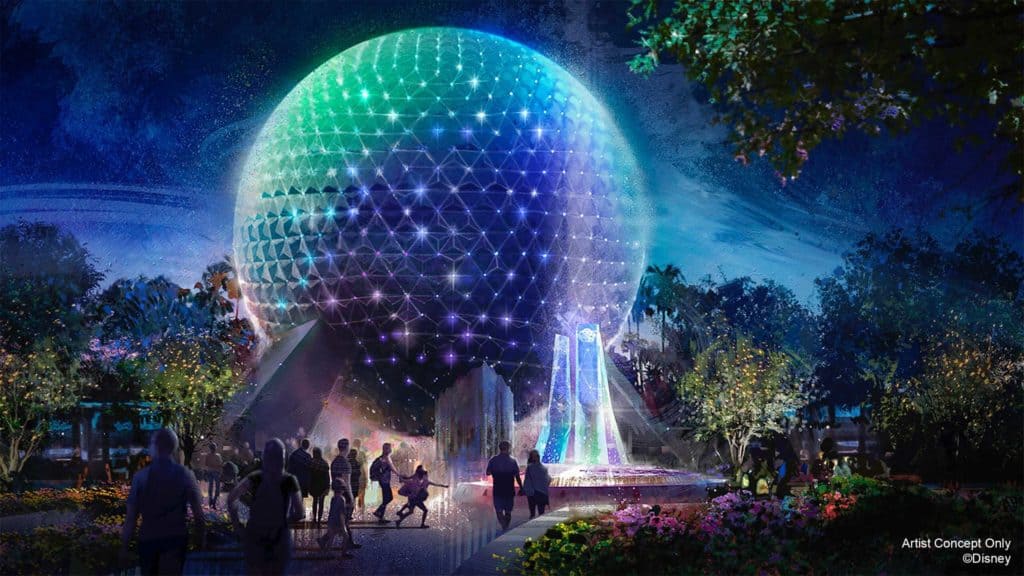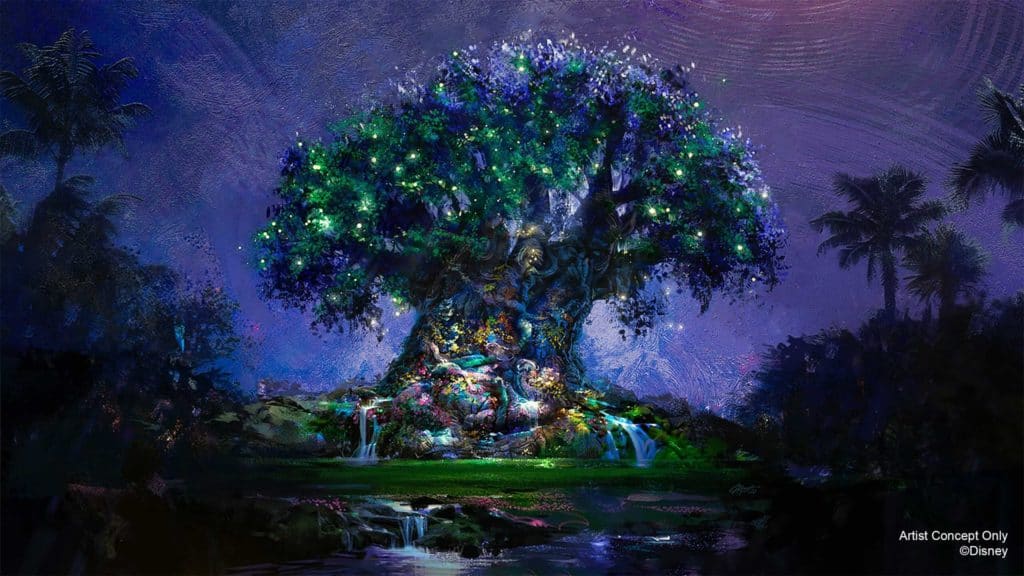 Magic Kingdom – Cinderella Castle illuminates the park with a dazzling glow that sparkles with pixie dust.
EPCOT – lights shine from within Spaceship Earth's reflective panels as stardust emerges to symbolize beacons of possibility and optimism.
Hollywood Studios – the iconic Hollywood Tower Hotel glitters with EARidescence, evoking the glimmer and shimmer of the golden age of imagination and adventure.
Animal Kingdom – a warm and glorious light emanates from the Tree of Life, as enchanted fireflies gather to call forth the magic of nature.
(Note that Spaceship Earth's new star-like lighting will continue on past The World's Most Magical Celebration, making it a permanent addition.)
At this early stage in the announcement roll-out, there were only two further items revealed: Mickey and Minnie will be, of course, donning dapper new looks for the year-and-a-half long party, and that, furthermore, all of these new takes on all of these familiar characters and structures will have the new overarching name of "EARidescent excitement." Disney is already promising that there will be even more to be filed under this category, though we will have to wait and see what, exactly, these "dazzling decorations" and "magical touches" at the parks will consist of.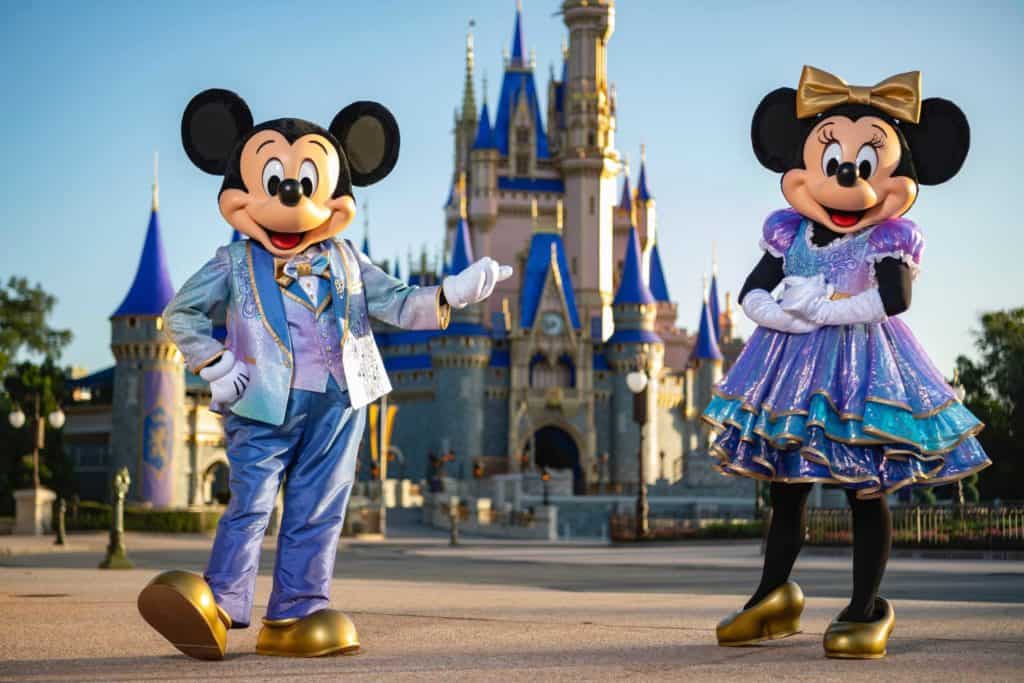 What we didn't receive any update on was the several new attractions that were supposed to have been opening up during this 50th anniversary period. These experiences, however, were unveiled before the COVID-19 pandemic hit; now, we're not quite certain which projects still have the green light, which are put on hold, and which have been quietly cancelled (though we have some ideas). Time will also tell here, as well.
---
What do you think of The World's Most Magical Celebration? Let us – and thousands of other Disney fans – know in our Orlando Informer Community on Facebook.
And be sure to follow Orlando Informer on Facebook, Twitter, and Instagram for the latest news, tips, and rumors at Universal Orlando, Walt Disney World, and other Orlando attractions.