March may have been an unusually busy month for Universal, but it turns out that it was a rather jam-packed 30 days for its main competitor down the street, as well.
Walt Disney World Resort, thanks to its roughly 13,000 acres, is always in a state of flux, with a constant stream of news updates, but last month saw a notable number of developments that managed to break through the hustle-and-bustle of the more routine stories. Here are the five most important ones, counting down to the most massive collection of announcements Disney has made in a long time.
5. Tomorrowland today
With Pandora: The World of Avatar poised to open next month(!), and with the even-bigger Star Wars Land set to debut two years later, Disney is already thinking about the huge influxes of new people set to stream into Walt Disney World. A pair of interesting announcements issued in March should help improve the guest experience for all these new arrivals, even if it's not necessarily in the more-exciting realms of new theme park rides or fireworks spectaculars.
First up is a much-needed update to the My Disney Experience app that visitors utilize in conjunction with their MagicBands to tour the parks and access their on-site hotels. Users can now expect a much more streamlined – well – experience, such as easier-to-access park maps (they pop up right after opening the app), a dedicated space for the locations' various entertainment, and an all-in-one reservation tab. (Up next: Mobile Ordering, which will allow patrons to place their food orders on their phone and, thereby, bypass the restaurant's standby queue. This feature will first debut at Pandora's Satu'li Canteen in May and will then expand to a number of other venues all across the resort by year's end.)
The more exciting announcement is also the more out-there one: that the company just may be working on the technology to wirelessly charge your phone, possibly while you're waiting in line for an attraction or while standing around in one of the resort's more relaxing spots. Called quasistatic cavity resonance, various structures – such as cabinets or, even, entire rooms – will be able to generate quasistatic magnetic fields that replenish your smart phone's battery. It's a rather sci-fi solution to an everyday problem and would fit just beautifully into the theme park land devoted to that galaxy far, far away – before it's deployed across the entire resort, of course.
4. Breathing new life into Typhoon Lagoon
Disney's second water park may be 27-years-old, but it's the recipient of a sudden burst of energy – no surprise, really, given that Universal's Volcano Bay is set to debut next month (just two days before Pandora: The World of Avatar, in fact).
Much of this attention has landed on the park's first new addition in over a decade. Dubbed Miss Adventure Falls, and focusing on Captain Mary Oceaneer and all the various underwater treasures she's managed to acquire over her years of adventuring, the family raft ride is meant to steal a bit of the attention that Universal's various new aquatic attractions – particularly its more for-all-ages lineup – are soon to command in Orlando. Whether it'll be enough to dissipate the media blitz is very much an open question, but one that will nevertheless be interesting to watch.
Fortunately for Miss Adventure Falls, it's not alone. Disney has decided to double-down on the new ride by reinforcing it with a Virtual Queue test run – guests will merely have to grab a return-time ticket instead of waiting in a traditional line, thus allowing them to roam freely throughout the water park. This is, of course, a major component of Volcano Bay (every attraction there will support such a feature), and the move is the most obvious demonstration yet of the fierce rivalry between the two companies.
The "virtual queue system," as Disney officially refers to it, started March 28, will run until April 7, and also includes three of the more popular rides at Disney World's other water park, Blizzard Beach.
3. Woody and Death Troopers – oh, my!
Hollywood Studios is currently in something of a bind – most of the park is shut down for construction (for both Toy Story Land and that pesky Star Wars Land that always seems to come up when discussing Walt Disney World Resort), with the resulting effect that it's only a half-day experience, at best.
In order to help address the situation, Disney has opted to unleash two new experiences that are based off of two of its most recent corporate acquisitions. The first item is also the more intriguing of the two: "Star Wars: Galactic Nights" will be an one-night, hard-ticketed event that is held on Friday, April 14 (precisely right in the middle of the annual Star Wars Celebration's run, which is being held this year down the street at the Orange County Convention Center). A whole slew of activities will be held from 7:00 pm until midnight, including a BB-8 meet-'n-greet, a Rogue One: A Star Wars Story panel, parades (or, at least, motorcades), fireworks, and, but of course, dance parties. The cost is $129.00 – if you can still find a ticket, that is.
Then, sometime in the summer, "The Music of Pixar Live! A Symphony of Characters" will debut. To be held after each performance of "Beauty and the Beast – Live on Stage," the show will feature a medley of memorable Pixar songs (including, interestingly enough, a sampling of the upcoming Cars 3's soundtrack) that will be accompanied by a gaggle of characters on-stage. This seems to be a temporary addition to Hollywood Studios, but at least it'll help satiate visitors until Toy Story Land opens, presumably sometime later this decade.
2. Bidding La Nouba au revoir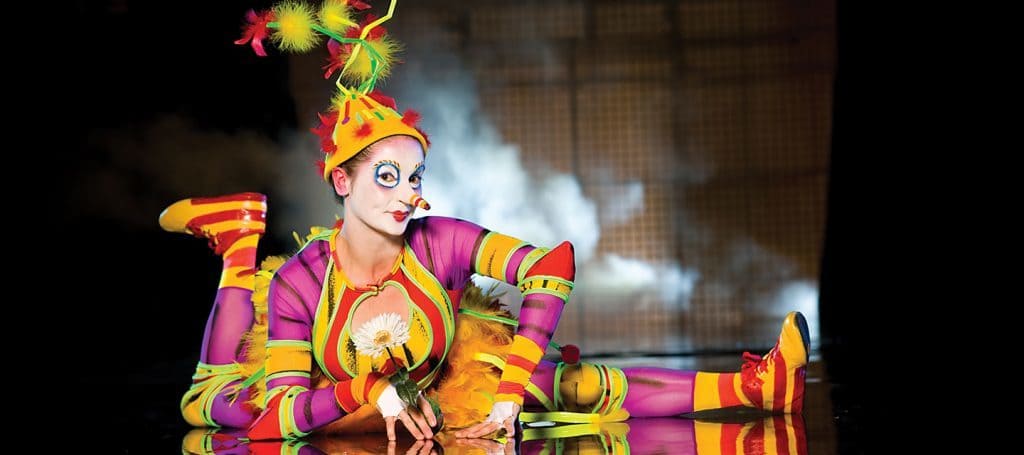 This is a quick-but-sad update, one that many Disney fans hoped to not hear quite so soon – if, indeed, ever.
"La Nouba," the dedicated – and exclusive – Cirque du Soleil show at Disney Springs, is coming to a close on December 31, 2017, ending a 19-year run at the space (back when the area was still called Downtown Disney). What will replace it is currently unknown, though the possibility certainly exists that Cirque will fashion a new performance for Disney, thereby keeping its residence in the theme park capital of the world fully in place.
1. Pandora comes more fully into view
Much like how most of March for Universal was almost exclusively devoted to Volcano Bay announcements, this past month for Disney has been dominated by similar reveals for its long-in-development Pandora: The World of Avatar expansion at Animal Kingdom.
Just as we said in the Universal counterpart to this article, there simply isn't anywhere near enough room to fully explore or analyze the bevy of Avatar-related developments here, but we can certainly run the full list down:
Read more: Additional Pandora details revealed on ABC
–
Be sure to follow Orlando Informer on Facebook, Twitter, and Instagram for the latest news, tips, and more at Universal Orlando, Walt Disney World, and other Orlando attractions.