It seems as if the theme park industry is undergoing some kind of quiet, not-quite-behind-the-scenes revolution in how the park operators charge the public and, thereby, increase their profit margin – call it the surcharge war, attempting to make consumers pay more for services they either already receive or will get slightly more of.
Unsurprisingly, Disney has been at the forefront of these experiments; because Walt Disney World Resort has been around for some 45 years, it has settled into a business model that, in sharp contrast with Universal Orlando Resort's annual expansions, doesn't get a boost in the bottom line from adding on any more giant projects, such as a new theme park (though the company still is engaging in new construction, as 2012's New Fantasyland and next year's Pandora: The World of Avatar readily attest to). As such, the Parks and Resorts division needs to look for different ways to increase profitability – an absolute necessity year over year, as shareholders get rather unruly rather quickly when earnings are stagnant.
Since this is such a profoundly important element affecting your hard-earned vacation dollars, it's worth taking some stock of – and, even, predicting how this might affect the entire industry in the future.
The name of the (price-gouging) game
First, though, let's quickly recap what's been going on the past two months.
The proceedings began in February with Disney's new variable pricing, which sees the flat-rate ticket prices of the past several decades be replaced by dynamic values that fluctuate across specific dates; while slow days will still run you $105 for a one-day ticket to Magic Kingdom, "regular" and "peak" days now cost $110 and $124, respectively. (The other three theme parks have a price range of $97 to $114.) While this doesn't affect multi-day ticket pricing – the far more popular option, particularly for out-of-towners – it does move the foundation of the themed business to something much closer to, say, the airline or hotel industries.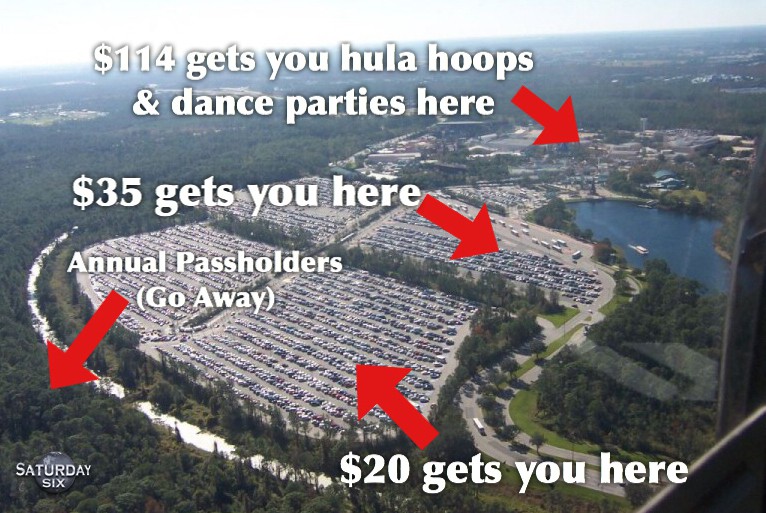 This was followed, in short order, by a bevy of other cost change-ups. In early March, Disney sent out a flurry of surveys to see if there was consumer tolerance for a brand-new resort fee of $15 per day charged to on-site hotel guests that would help cover the expense of hotel parking, Disney World transportation, wifi, MagicBands, and Extra Magic Hours (those extra hours of admission for overnight patrons either before one of the four parks opens or after it closes) – all of which are services that are currently offered free of charge.
Hot on the heels was another experimental undertaking, this one offering preferred parking at Magic Kingdom, Epcot, and (eventually) Animal Kingdom, which allows guests to park their cars far closer to the front gate (though, in the case of Magic Kingdom, you still have to grab that ferry or monorail from the Transportation and Ticket Center to the Most Magical Place on Earth). The charge? Also $15 per day.
Then came the two big ones: paying for extra Extra Magic Hours at Magic Kingdom, either in the morning or late into the evening. Disney after Hours is the nighttime option, allowing customers to stay at the park for three additional hours for a price of $149 per person, with complimentary ice cream and beverages being offered at special carts stationed throughout the Kingdom; Disney Early Morning Magic has the far more dubious prospect of charging guests $69 for an extra 75 minutes of park access before opening – access which is strictly limited to just three attractions (Peter Pan's Flight, The Many Adventures of Winnie the Pooh, and the Seven Dwarfs Mine Train), but which also includes a special buffet breakfast at Village Haus that offers up Mickey waffles, an assortment of pastries, and other items.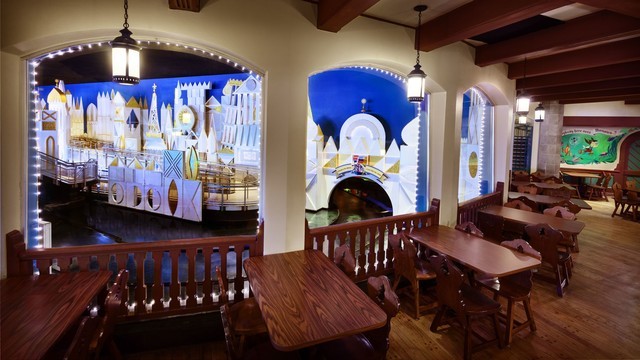 (It's time for the fine print: these two new initiatives are only offered when the standard Extra Magic Hours for on-site hotel patrons isn't scheduled, and Disney after Hours will only be available between April 14 and May 19 – for the time being, at least.)
The future – if Disney isn't successful
While tiered pricing for general admission and Early Morning Magic are here to stay, preferred parking and Disney after Hours are both officially listed as trial runs, meaning that, once the experimentation period is over, they can have their plugs pulled if guest response is less than enthused.
If, indeed, this ends up being the case, there is an altogether-logical-but-still-frightening question that must be asked: what happens then? It's clear that Disney Parks and Resorts is on a mission to goose the bottom line; these initiatives are on top of the company's other recent moneymaking programs, such as the newfound focus on expanding the Disney Vacation Club properties – including, most infamously, the Polynesian Villas and Bungalows, which cost roughly $2,500 per night – and the across-the-board cuts to such services as curbside greeters at Disney World's hotels and the cancellation of certain parade or nighttime show performances.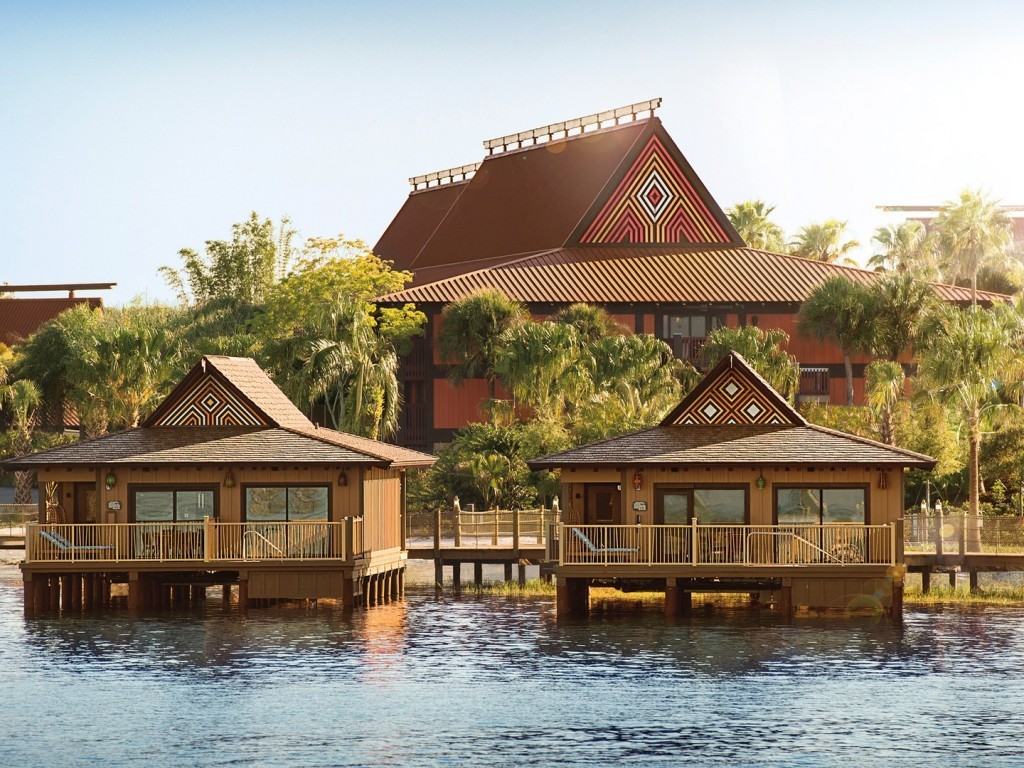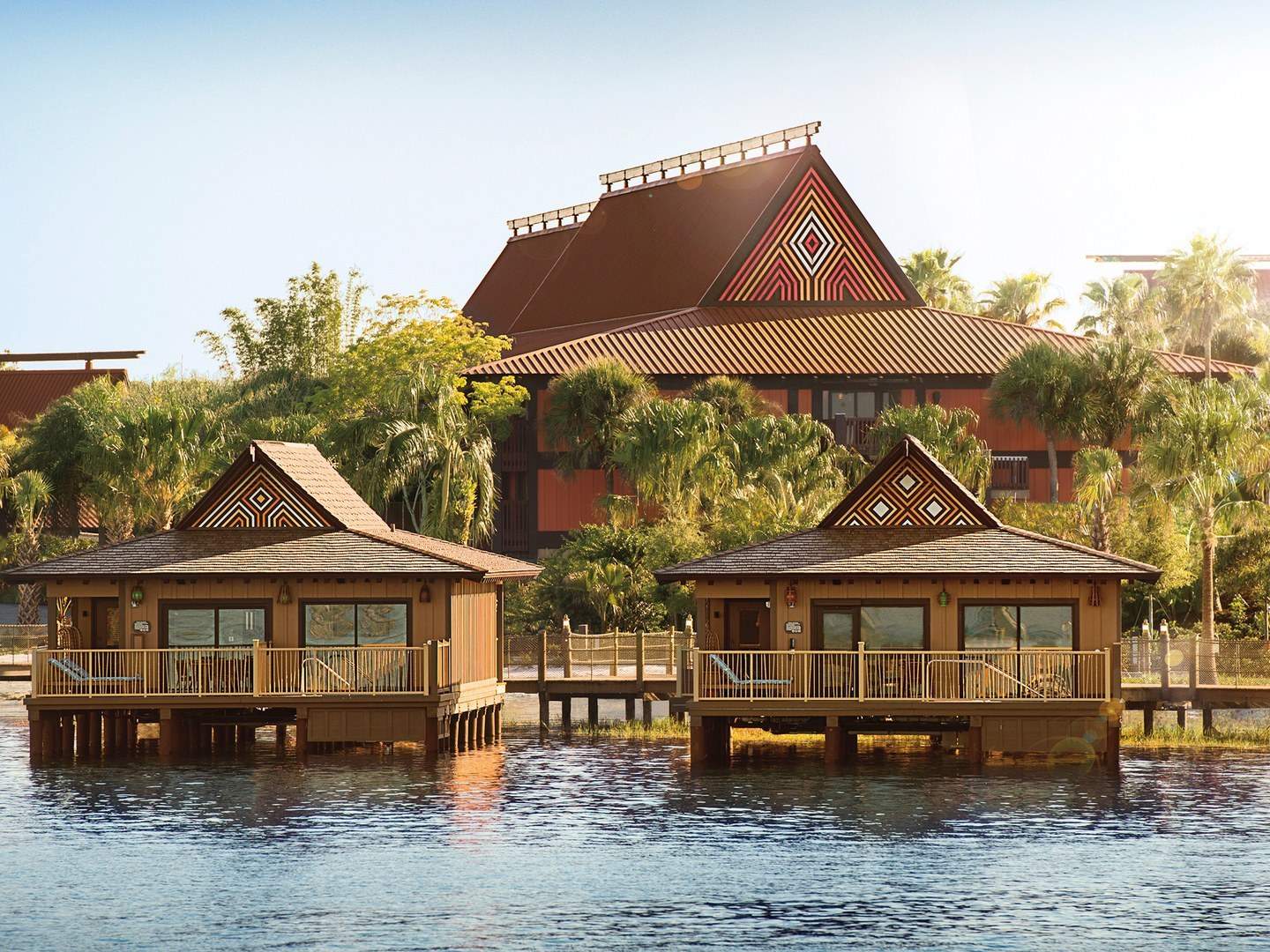 All of which means: expect to see other attempts at a quick buck be made, in one form or another. Don't be surprised to see such annual events as the former Star Wars Weekends at Hollywood Studios or the current International Flower & Garden and Food & Wine Festivals at Epcot suddenly become separately-ticketed activities – and don't be surprised to see even more of them start popping up with much more frequency, such as the recent Frozen Summer Fun at Hollywood Studios, which already had "premium packages" attached to it (which included special reserved seating at certain functions and complimentary refreshments). Such experiences are cheap to produce (especially when compared with the expenses involved with designing and building new attractions), they can be established with precious little turnaround time (perfect for cashing in on the unexpected success of new movie releases), and they have proven to be perennially popular with the die-hard Disney crowd – a winning strategy rendered all the more lucrative in the event of Early Morning Magic petering out.
The future – if Disney is successful
This is where our hypothetical analytical game gets really interesting.
First and foremost, in the short term, these extra expenses – the resort and preferred parking fees, the early or late park access tickets – will go up in price each and every year, just as general admission does, and they will become a new item for families to factor into their already-packed budgets. In the mid-term, it's easy to see how Disney expands these offerings even more, ensuring that, say, every day of the year will have a "Disney Extra Magic" option be made available, or, just possibly, offering even bigger price tags for even longer chunks of time either before or after park opening (is Disney capable of having Magic Kingdom be open around the clock? It's done it before, such as for its Leap Day celebrations).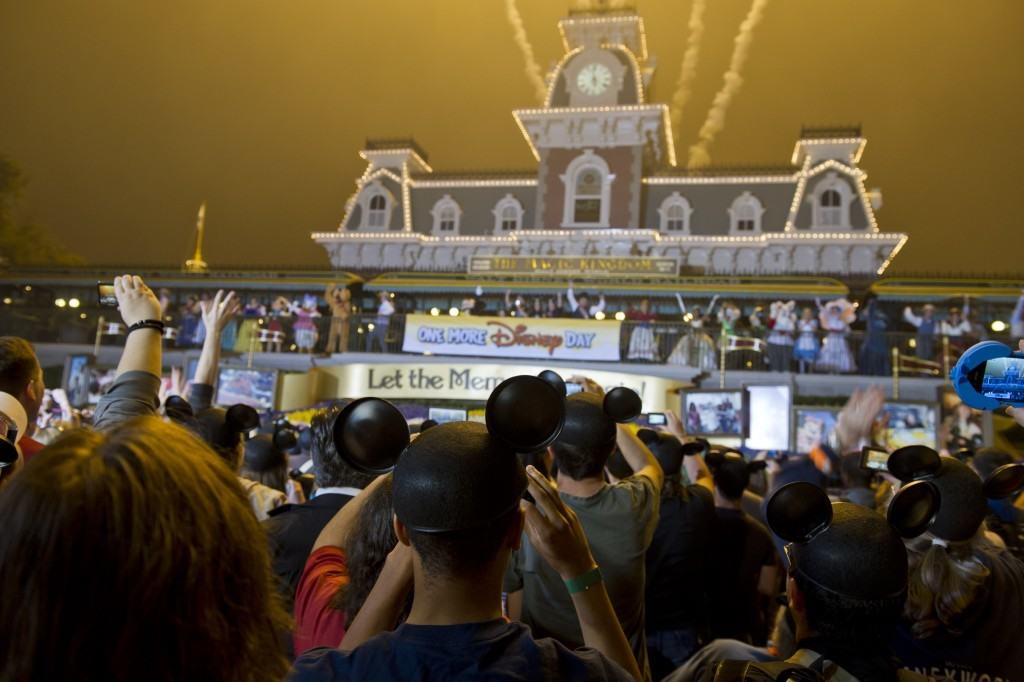 It's also not inconceivable to think of the on-site hotels getting in on the action, offering surcharges for early check-ins or late departures. Maybe there could even be a combo package offered, in which guests get a discount when they bundle all these various add-on charges – precisely what airlines have done in the last few years, after all (they even introduced the individual, more expensive charges first, knowing that it would make the public more liable to accept the "discounted" packages down the road).
In the long term, if taken to the most logical extreme, we can possibly see an industry that has been fundamentally, irrevocably altered. Theme park admission could start to look a lot more like a time-share model, where guests purchase certain hours of admission to the parks on certain dates, with different chunks of time costing different amounts depending upon the time of day and the time of year. (Don't worry – park hopping would still cost extra.) And it's not too much of a stretch to picture all of the on-site hotels following the DVC model – which is to say, a real time share – and for Disney to attempt to spread the love across all of its various vacation endeavors, from theme parks to cruise ships to its Resort and Spa locations, such as Aulani in Hawaii.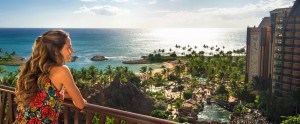 Whether such scenarios remain far-flung conjecture or become stark reality is up to you – as Mike Callanan has stated repeated times in the Orlando Informer Podcast, guests vote with their wallets, and The Walt Disney Company has no choice but to listen.