What if I told you that you can go to Disney World for FREE? Crazy, right? Well, perhaps you can't get into one of the theme parks for free but don't let that stop you from strolling under the gateway "Where Dreams Come True" because Mickey has made sure that there is something for everyone. Some of my favorite days have been spent at Walt Disney World without stepping foot into the actual parks. So, if you think you've done Disney before, check to see if you've experienced any of these activities you can do with no ticket to the parks needed!
Stunning resorts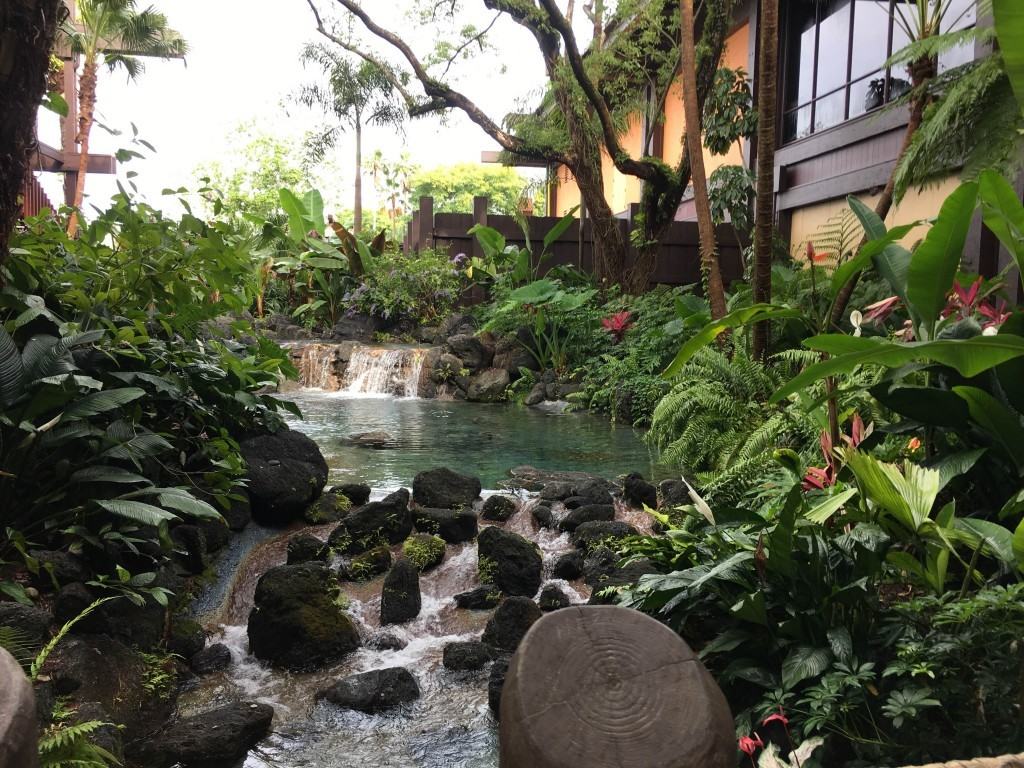 One of the best (or worst?) kept secrets is that the resorts are all open to the public. Anyone can visit and admire the amazing landscapes, the beautiful architecture and perfectly themed atmosphere. The pools are for guest use only but feel free to take a stroll, have a meal or a drink or just admire the view.  My favorites include the Polynesian Village Resort and the Animal Kingdom Lodge where you can see many animals from the multiple viewing areas at the resort. Trying to stay fit? Why not follow one of the jogging trails and be inspired by the sheer beauty of Walt's vision.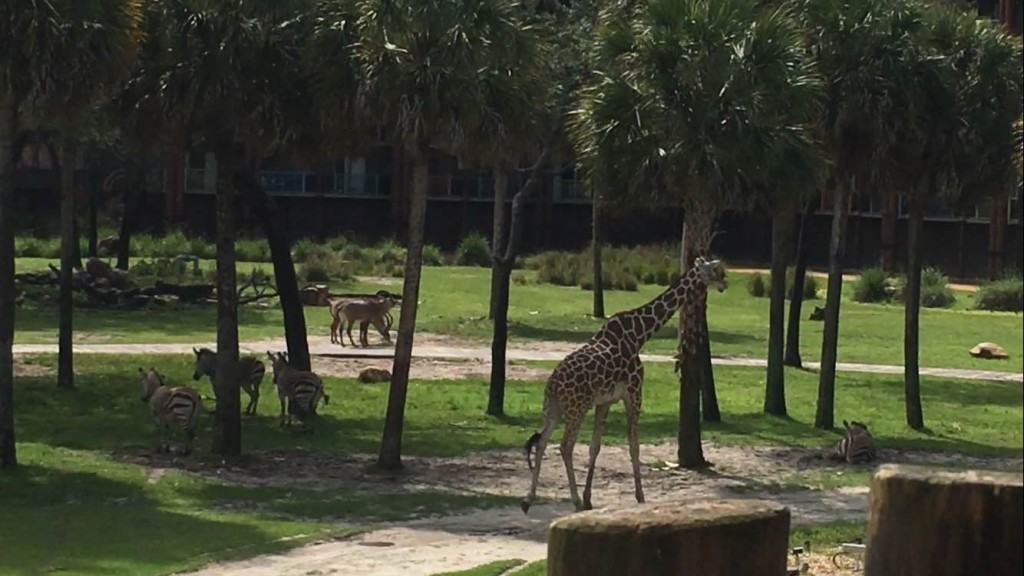 Golf for the whole family
When in Florida, do as the locals do and play a round of golf! Disney World has 3 championship courses and a 9-hole walking course operated by the Arnold Palmer Golf Management. Rental equipment and even rental shoes are available as well as golf carts equipped with complementary GPS units. If you feel your game isn't up to par, they offer lessons as well.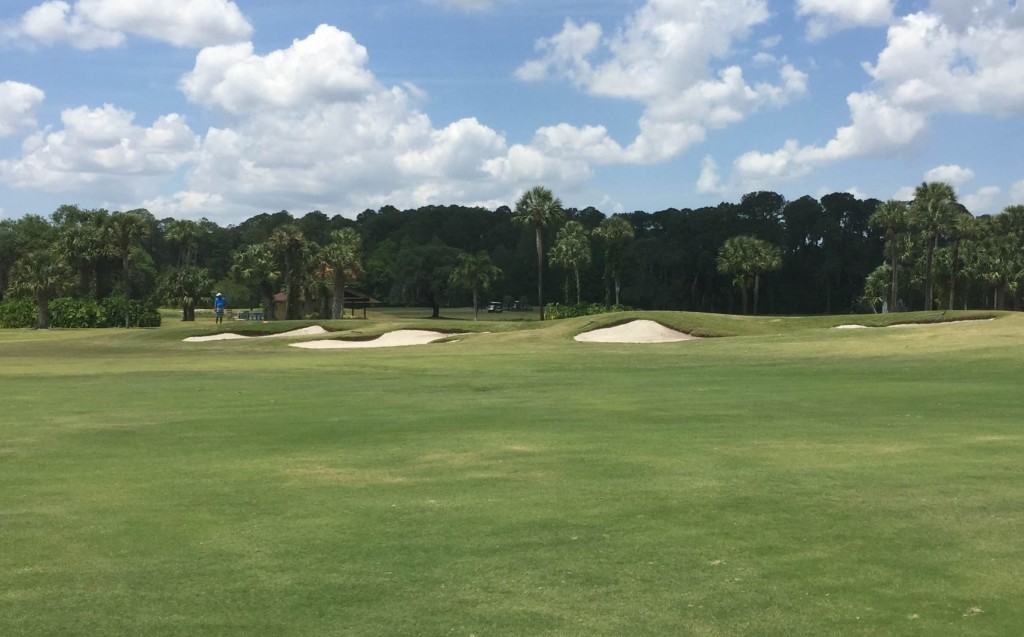 If that sounds a little intimidating, Disney also has 2 mini putt locations providing fun for all ages. Winter Summerland, located near Blizzard Beach waterpark, and Fantasia Gardens and Fairways, located near Disney's Boardwalk. Winter Summerland and Fantasia Gardens are in line with traditional mini putt courses with fun obstacles and characters along the course. Fairways resembles a traditional golf course, without needing a driver. This course is a little more challenging with bunkers, water hazards and "sand traps."
Waterfront fun
After a few hours on the course, cool off at Sammy Duvall's Watersport Centre located at the Contemporary Resort. Wakeboarding, parasailing, water skiing and tubing are all available for you to try out. If you aren't keen on being pulled around Bay Lake, you can rent a personal watercraft, take a fishing tour or captain a pontoon boat. Disney offers multiple locations for boat rentals including the Boardwalk and many of the resorts. If you rent a boat at the Contemporary, make sure you take a ride around Discovery Island and view what's left of the abandoned island that was once an animal sanctuary (long before Animal Kingdom) and the former River Country waterpark. You will have to look closely, but it is an eerie reminder to Disney's days of yesteryear.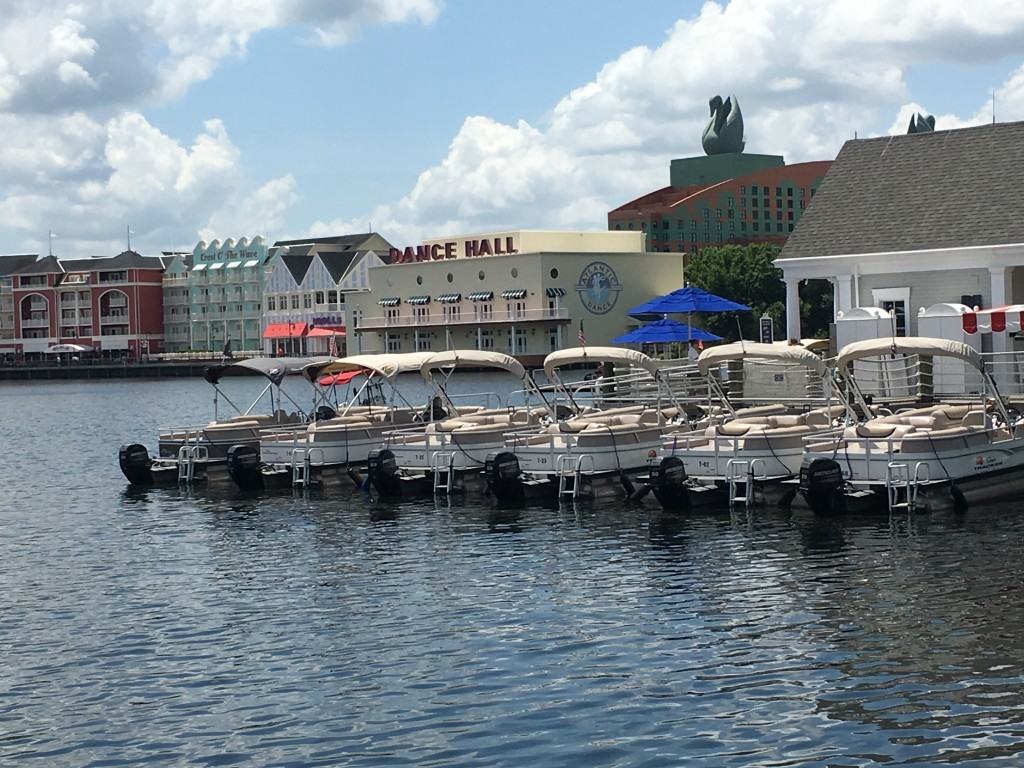 Awesome animals
For a more laid back water adventure, head to Disney's Fort Wilderness Resort and Campground (yes, they have campgrounds!) where you can rent a kayak or canoe. Explore the waterways at your own pace and enjoy the peacefulness of the canals that contrast the excitement of the Magic Kingdom just around the corner.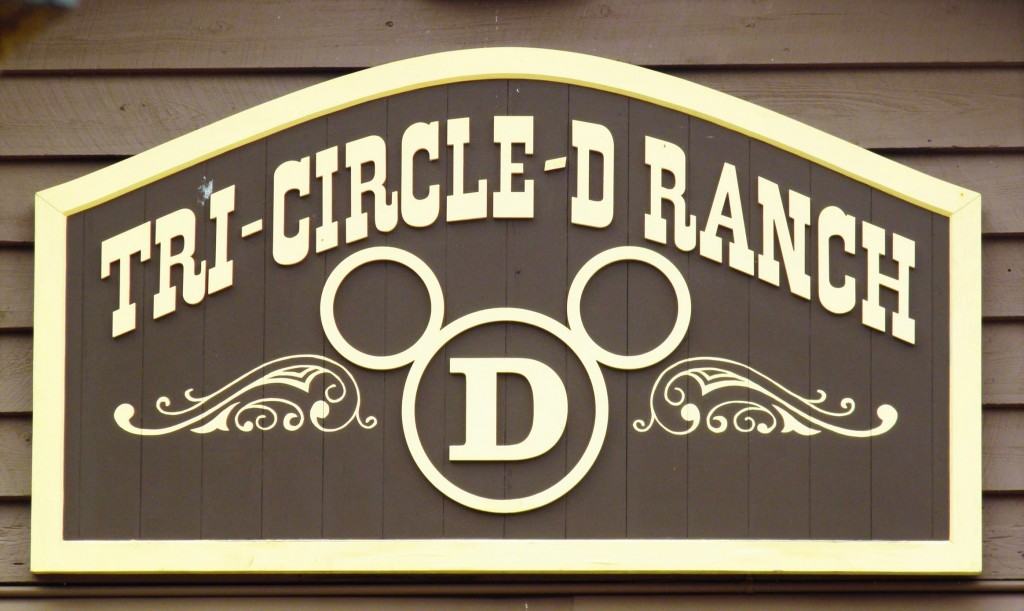 While you're at Fort Wilderness, check out the Tri-Circle D Ranch where you can hit the trails on horseback. The trail ride is a guided tour through the resort and campgrounds perfect for even beginner riders. Hopefully you will get a glance at some local wildlife while you're out there. For the little adventurers, there are ponies and a chance to see Cinderella's horses! Tri-Circle D also offers carriage and wagon rides. During the holidays, the carriage is transformed into a "sleigh" decorated to make Santa proud.
Classic nightlife
When day turns to night, head over to the Boardwalk. You'll feel like you've been transported to Coney Island as you stroll around checking out street performers, games at the midway, carnival style eats and evening entertainment. While Disney Springs seems to get all the attention, don't miss this little gem as a great place to eat and hang out. Enjoy dueling piano players at Jellyrolls, dance the night away at Atlantic Dance Hall or catch the big game at the ESPN Club. Get around in a surrey bike fit for the whole family and you can even catch a glimpse of the fireworks from Epcot! Bring your appetites to Beaches and Cream Soda Shop (at the Beach Club resort with access from the Boardwalk) and order "the Kitchen Sink." This ice cream sundae is actually served in a mini kitchen sink and filled with 5 different types of ice cream and every topping they have!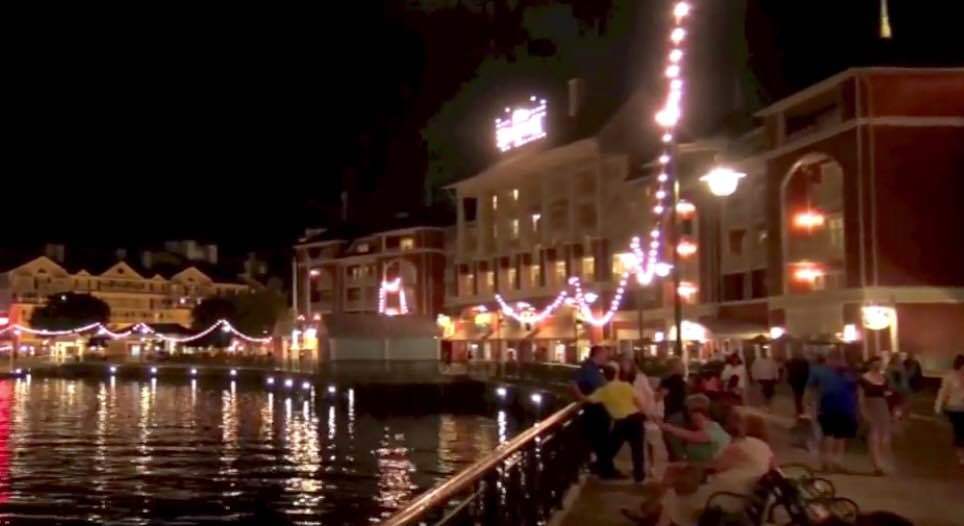 A new perspective on an old classic
Of course, one of the most popular things to do at Disney World is to see Wishes, the spectacular fireworks show at Magic Kingdom. Yes, even this you can do without stepping foot near the crowds that gather by the castle. Remember when I said the resorts were open to the public? Well, this is the best time to head over to one of the Magic Kingdom resorts where you can see the fireworks for free! At the Polynesian and the Grand Floridian, take a seat on one of their beaches and view the fireworks over the water. At the Contemporary Resort, head to the 4th floor observation deck for an "I can't believe how close we are!" view. The lights are lowered and music is piped in through the speakers at each location. You can also see the fireworks from many of the resorts restaurants, where time seems to stop as the show takes place. If you want something a little private, you can even book a fireworks cruise or take the family on the super fun "Pirates and Pals Fireworks Voyage."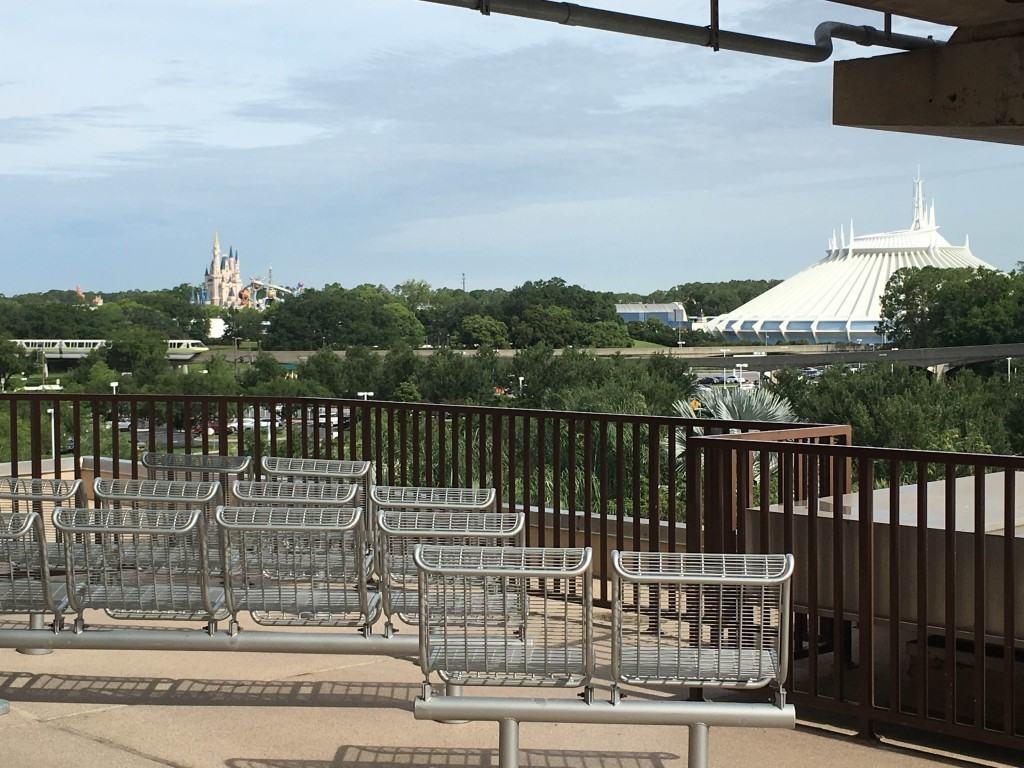 As exciting as all of this is, there is still more! You could easily spend days (weeks?) doing all the things that do not require theme park admission. This is great for us locals looking for a way to spend a day off and for tourists who feel like they have seen and done it all or simply aren't "park people" (gasp!). The prices of the activities listed range from free (yes!) to splurge worthy so be sure to check before you go. Also, reservations are recommended for some activities including the Tri-Circle D Ranch, the fireworks cruises and Beaches and Cream Soda Shop.
See, what did I say? No ticket, no problem!
Have you tried any of these activities? What was your favorite?