Last month, Disney unveiled a brand-new bar for its continually-under-construction Hollywood Studios: BaseLine Tap House, a "cheerful corner pub specializing in beer and wines from California." What was so intriguing about the announcement, beyond the continued revitalization of the former movie-studio theme park, was the reference of yet another brand-new land that BaseLine was going to eventually be part of: Grand Avenue.
Yes, that's right – beyond next year's Toy Story Land and 2019's Star Wars: Galaxy's Edge, Hollywood Studios will be receiving yet another new area. And, just today, the Mouse House has gone ahead and provided first details on what to expect of this refurbished section.
Here's the lowdown. The former Streets of America and current Muppets Courtyard lands are being repurposed into Grand Avenue, which – somewhat in keeping with the Streets of America purview – will be themed into a facsimile of modern-day downtown Los Angeles, replete with "vintage office buildings and warehouses" that are being converted into trendy new locations (such as the BaseLine Tap House). Facades (that is to say, fake storefronts that visitors won't be able to enter but which add plenty of atmosphere) for this new area will include loft apartments and such vendors as a tailor and music shop, which will come replete with "charming displays."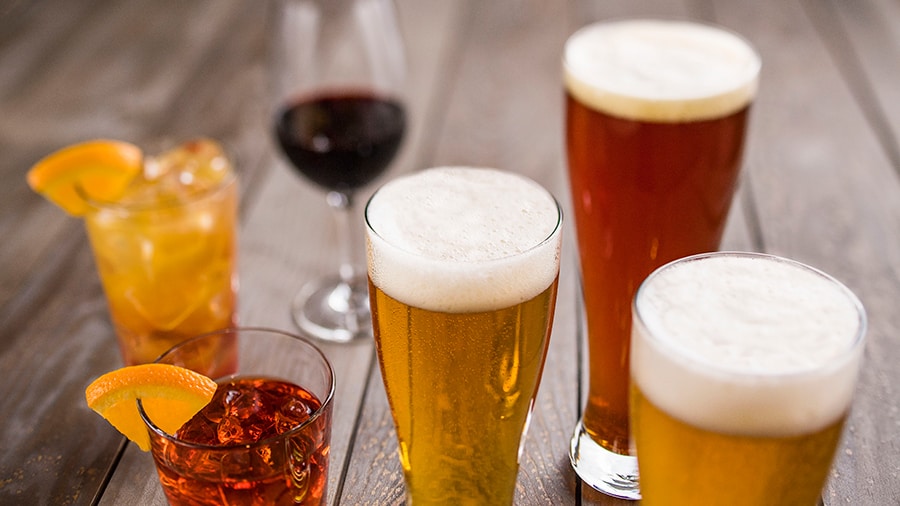 Most interestingly, the just-renamed Muppets Courtyard (that part of Hollywood Studios that is currently home to Muppet*Vision 3D) is once again getting a nomenclature change to Grand Park, an "urban square off Grand Avenue" that will be surrounded by even more merchants (pre-existing dining locations, such as PizzeRizzo). To complete this thematic makeover, the theater that houses Muppet*Vision has already been rechristened the Grand Arts Theater.
There are two elements behind this development that make it much more of a big deal than what many may originally think upon first glance. For starters, it comes right on the heels of the original Muppet Courtyards announcement, which was the brand-new name given to that chunk of land surrounding Muppet*Vision 3D that was left over once Streets of America closed down in April 2016 (a development necessary for the creation of Galaxy's Edge). It would seem that Disney has either had a last-minute change of heart in regards to this particular section of the park or had always intended for Muppets Courtyard to be a placeholder element – a strange development either way, to be sure.
Secondly, this may come as a huge disappointment to many long-time Muppets fans. Originally, in Hollywood Studios's early years, plans were drawn up for a new land called Muppets Studios, which would have been something of a miniaturized, Muppets-ized version of the greater theme park; those plans fell apart once Jim Henson died in 1990, leaving Muppet*Vision as a standalone attraction. (Streets of America arrived several years later, when swaths of the Backlot Studio Tour were belatedly converted into guest-accessible areas in order to flesh Hollywood Studios out into more of a traditional, attraction-heavy theme park.) When Disney revealed the Muppets Courtyard moniker last year, hopes were rekindled for a second stab at a proper Muppets land.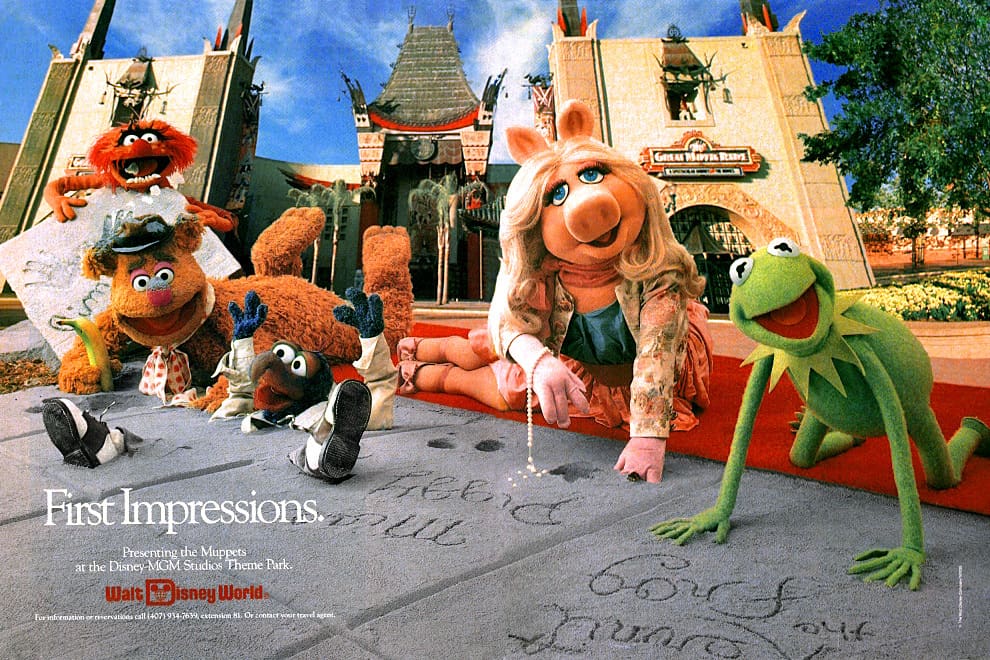 Grand Avenue will mark the new band of real-estate right before Star Wars: Galaxy's Edge. And now that we know what Disney has in mind for this part of the park, attention will now turn to what sits on its other side: that old stretch of land that is currently home to Star Tours: The Adventures Continue and the Indiana Jones Stunt Spectacular. Will this area also be getting a retheme, one that will somehow explain how two different sets of Star Wars rides (from two different periods in the franchise's timeline) will be co-existing in the same theme park? Or will everything in this corner be completely torn down, just like Streets of America was, in order to make way for the new Star Wars land and the rumored Indiana Jones Land? We should know more soon.
It is unknown when Hollywood Studios's Grand Avenue will be fully open, but it's currently believed to be early next year, just in time for Toy Story Land's arrival elsewhere in the park.
–
Be sure to follow Orlando Informer on Facebook, Twitter, and Instagram for the latest news, tips, and rumors at Universal Orlando, Walt Disney World, and other Orlando attractions.