UPDATE (10:17 am 10.18.17): the Orlando Sentinel has just confirmed that the Walt Disney World Swan and Dolphin Resort will, indeed, be getting an expansion –a third tower that will consist of 350 rooms. You can read all of the original details below.

All eyes may be on Pandora: The World of Avatar, the new Animal Kingdom expansion that just opened last month, and the upcoming Star Wars Land, which should arrive at Hollywood Studios in 2019, but that hasn't stopped Disney from quietly looking to expand its various American theme parks in other, potentially-just-as-exciting ways.
If current patent filings and recent rumors are to be believed, yet another Marvel-themed attraction is currently in the works (most likely for Disneyland Resort) and preparatory construction may soon begin on yet another deluxe hotel on Walt Disney World property, right next-door to a perennial favorite (or two).
Let's dive down into both of these new developments a little bit more, shall we?
Captain America: The experience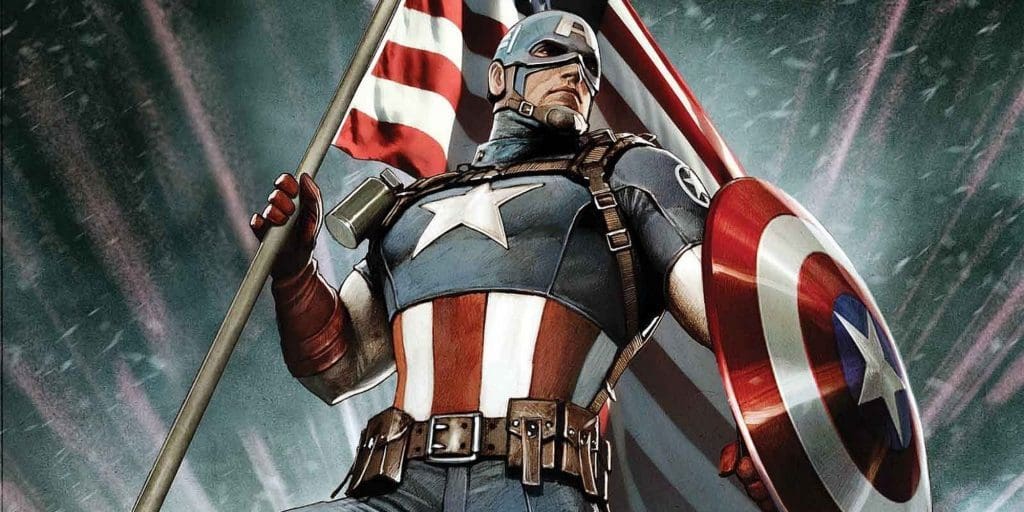 In a world filled with massive superhero success stories at the global box office, Captain America has quickly emerged as one of the biggest players – although the first film was only released in 2011, the latest entry, 2016's Captain America: Civil War, grossed $1.1 billion (that's more than what Batman earns!), and the character is a mainstay of the similarly-successful Avengers series. It's no surprise, then, that Walt Disney Imagineering is currently dreaming up new ways to have themed experiences be based around the good captain.
According to the United States Patent and Trademark Office, guests may one day be able to strap a Cap-esque shield (made of plastic instead of vibranium, but we can use our imaginations) to their arms and pretend to throw it at a gaggle of virtual-reality baddies and physical targets. The prop doesn't actually leave their grasp – it merely slides down users' arms in an approximation – but a virtual representation can be seen bouncing around the simulated environment around them; permutations come in the form of the adversaries, with "supervillains" being harder to hit than mere henchmen, and whether guests can manage to "grab" the returning shield successfully, which will determine when they can attack again.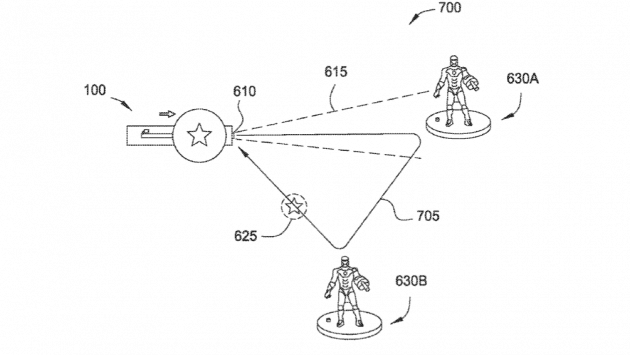 The question, of course, arises: just where, exactly, would this new attraction go?
Thanks to the mammoth deal signed between Universal and Marvel Entertainment when Islands of Adventure was in development 20 years ago, the former has exclusive rights to any theme park attraction based upon the latter's properties east of the Mississippi in perpetuity. This has forced The Walt Disney Company, which purchased the mighty comics publisher in August 2009 for $4 billion, to look literally everywhere other than Disney World for superhero-infused rides; to date, the corporation has unleashed only Iron Man Experience (at Hong Kong Disneyland) and Guardians of the Galaxy – Mission: Breakout (at California Adventure) but has already announced an Ant-Man ride for next summer, with an Avengers E-ticket to arrive sometime thereafter (both, once again, in Hong Kong).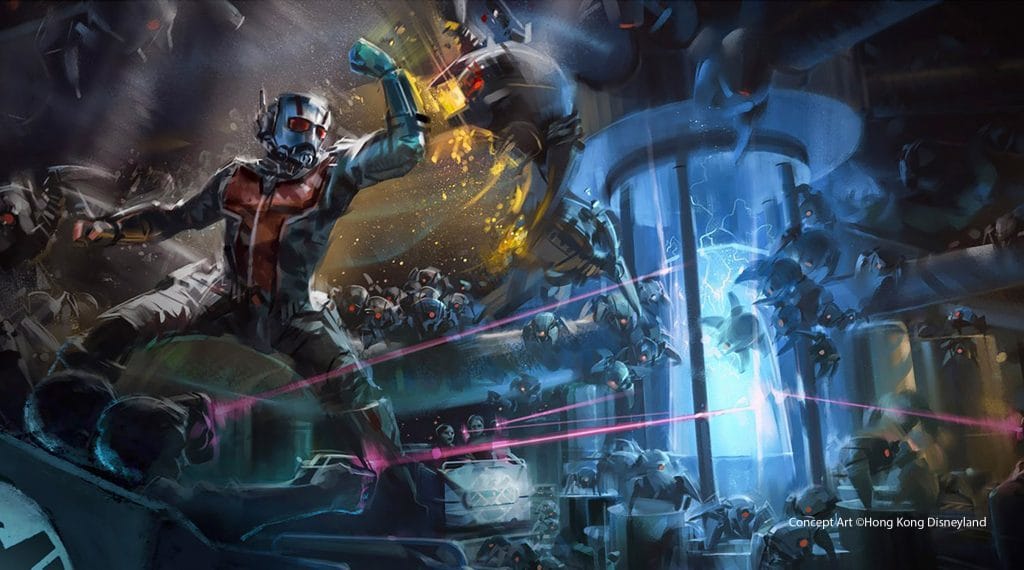 The project that should really turn heads, however, looks to be a future Marvel Land that will eventually sprout up at California Adventure, most likely sometime after the West Coast Star Wars Land arrives in Disneyland (which is also scheduled for the summer of 2019). The Guardians of the Galaxy makeover that Anaheim's Twilight Zone Tower of Terror received just last month is said to be only the first step of this eventual transformation, and having the Star-Spangled Avenger make a themed-attraction appearance would be a logical next step.
A third Dolphin and Swan hotel?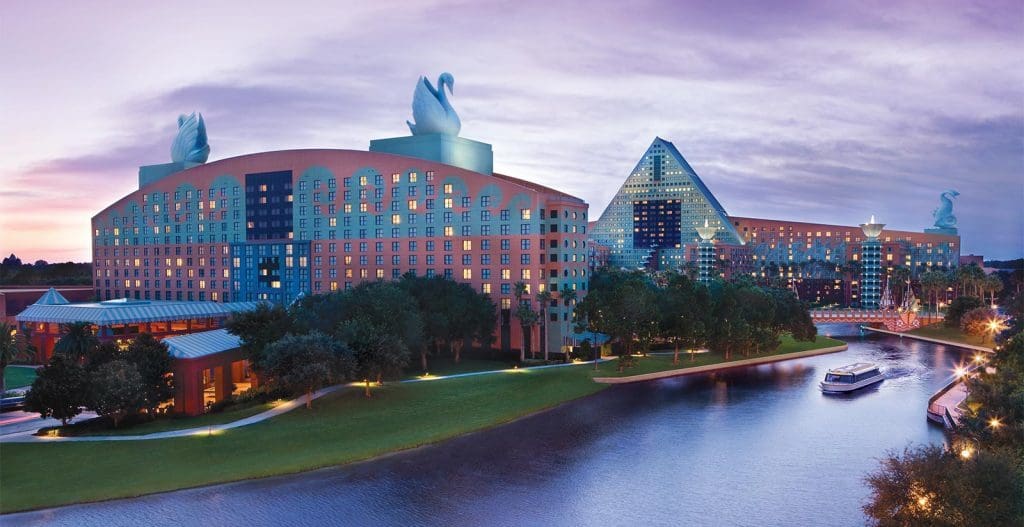 The Dolphin and Swan resorts are distinctive Walt Disney World venues, and not only because of their striking architectural designs – a product of an agreement between Disney, The Tishman Group (which possesses exclusive rights to manage convention hotels at Disney World), and Starwood (a hotel company that was hired to operate the two resorts), they are non-Disney properties that are essentially treated as one of Disney's own, being granted such privileges as free on-site transportation and eligibility with the Extra Magic Hours at the various theme parks.
And now there just may be another element that helps to distinguish them even more – the fact that they may be given the Disney deluxe villa treatment (or, at least, the equivalent of such).
Over the course of the past decade-and-a-half, Disney has been in the practice of clearing space from its deluxe hotels and erecting new posh Disney Vacation Club locations, such as Bay Lake Tower at Contemporary Resort or the Polynesian Villas and Bungalows at – you guessed it – Polynesian Village Resort. Marriott, which took control of the 27-year-old Swan and Dolphin in 2015 (after purchasing Starwood for an unbelievable $12.2 billion), is said to be considering a similar plan; according to a story published by Orlando Theme Park News, the company may be interested in tearing up the hotels' tennis courts, which are located right next-door to the Fantasia Gardens Miniature Golf course, in order to erect a small "boutique resort."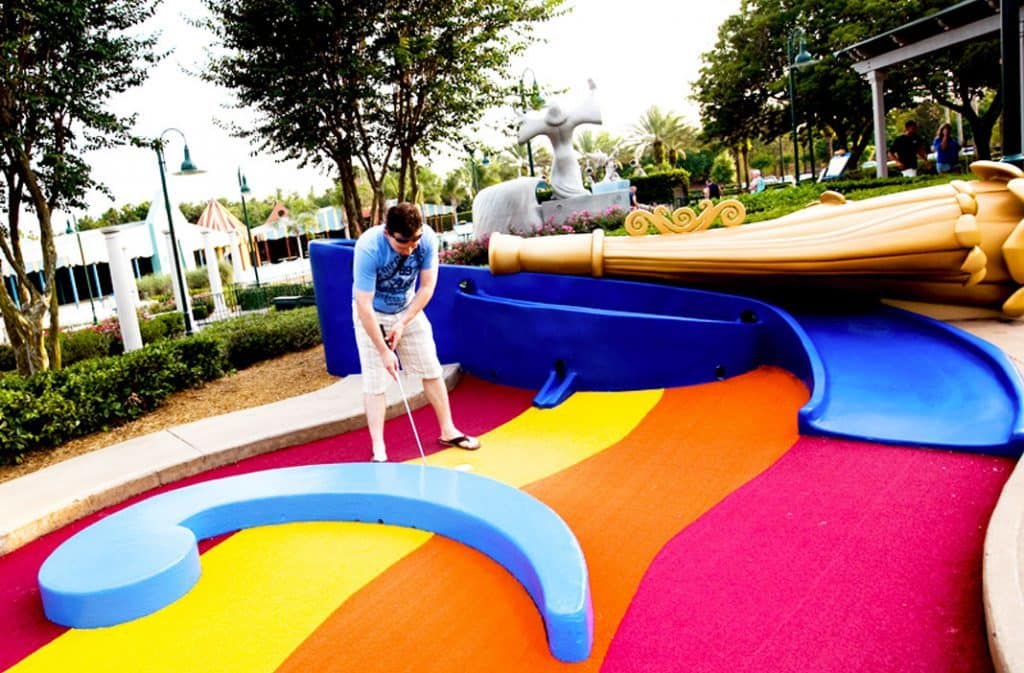 Although there is no word on what the theming, amenities, or pricing of this rumored new resort would be – our guess is that it would line up with Disney's own deluxe villas in these regards, as well – the site does state that it would impact the layout of Fantasia Gardens's putt putt course as well as its parking lot, requiring a round of new construction in order to reconfigure them both.
Given Disney's current emphasis on generating additional income through the creation of dessert party add-ons and DVC venues, it would be no surprise to learn that it has signed a deal with a business partner – particularly one as massive as Marriott – to allow it to do the same. And when one considers all the new attractions, expansions, and celebrations that are scheduled to roll out over the course of the next four years, culminating in Walt Disney World's 50th anniversary festivities throughout the entirety of 2021, having all the extra hotel rooms on-site as possible would seem to be a no-brainer.
We'll keep our eyes peeled on both developments and keep you updated whenever we hear more.
–
Follow Orlando Informer on Facebook, Twitter, and Instagram for the latest news, tips, and rumors at Universal Orlando, Walt Disney World, and other Orlando attractions.