UPDATE (07.19.18): Just to recap: last December, after a tense, months-long process of behind-the-scenes negotiations, 21st Century Fox publicly announced its intentions to sell large swaths of its film and television portfolio to The Walt Disney Company – an industry-changing move, substantially shrinking the pool of studios in the Hollywood game and further upgrading Disney to an entertainment behemoth the likes of which has never been quite seen before in history (a rather grandiose statement, but an accurate one, nonetheless).
Comcast, the parent company of NBCUniversal and the main driver behind Universal Parks and Resorts's current unprecedented, worldwide expansion (it's been estimated that at least $1 billion has been invested in the various theme parks each and every year since 2012), wasn't content to sit back and watch this paradigm-shifting situation play out helplessly. After initially putting in a (doomed) bid during the closing months of 2017, the corporation quietly hatched a new strategy: incorporate Fox's feedback on its original pitch, significantly increase the amount of money being offered, and then sit back and wait to see how the courts weighed in on AT&T's planned purchase of the media giant Time Warner – an important point, given that one of the reasons Fox selected Disney over Comcast was the likelihood that the government would block the former's acquisition on monopolistic grounds.
In June, with the AT&T-Time Warner merger officially approved, the Philadelphia-based cable and broadband provider pounced, upping The Disney Company's $52.4 billion offer, which was predominately in stocks, to $65 – all in cash. It sent Fox's executives and shareholders scrambling, suddenly reassessing the financial situation and possibly invoking a clause in its agreement with the Mouse House, giving the original suitor a formal period of five days to pitch a counter-counter-offer – which is exactly what happened, with Disney increasing its price to $70.4 billion and making more of it available in cash.
All eyes, of course, turned back to Comcast, to see what the nation's biggest cable company would do – bid even more again? Throw in the towel? Channel that money to other sources, possibly also expansionist in nature? Today, we've finally gotten our answer: Comcast's CEO, Brian Roberts, announced that he was withdrawing from the bidding war, stating, "I'd like to congratulate Bob Iger and the team at Disney and commend the Murdoch family and Fox for creating such a desirable and respected company." (It is believed that the government's last-minute, recently-announced decision to appeal the AT&T-Time Warner deal, after all – even though the merger was seemingly being expedited by the courts – weighed heavily in Roberts and company's decision.)
With Comcast now officially out of the running and Disney once again safely en route to taking possession of most of Fox's intellectual properties at the end of the year, we jump back to our original coverage from December 2017, where we provide in-depth analysis of what this will mean for Disney on both the Hollywood and theme-park ends of the entertainment spectrum.
–
After nearly two months of (publicly-known) negotiations, The Walt Disney Company and 21st Century Fox have come to a $52.4 billion agreement: the former now owns massive swaths of the latter's film and television divisions (thanks to purchasing a commanding share of Fox's stocks), which are global in nature and strong in brand-name recognition.
The Fox deal is just the latest in a series of major acquisitions that Disney has pursued during the 12-year tenure of its current CEO and chairman, Bob Iger: Pixar came first in 2006 (a $7.4 billion purchase), followed by Marvel in 2009 ($4 billion) and, perhaps most famously, Lucasfilm in 2012 (another $4 billion). The result has been a Mouse House that is immeasurably stronger in its ownership of various intellectual properties, ranging from Toy Story to The Avengers and Star Wars – the very goal that Iger set out for himself all the way back in '05, when he watched the opening-day celebrations of Hong Kong Disneyland and realized just how few of the characters walking past him in the grand parade were actually Disney-owned and -controlled.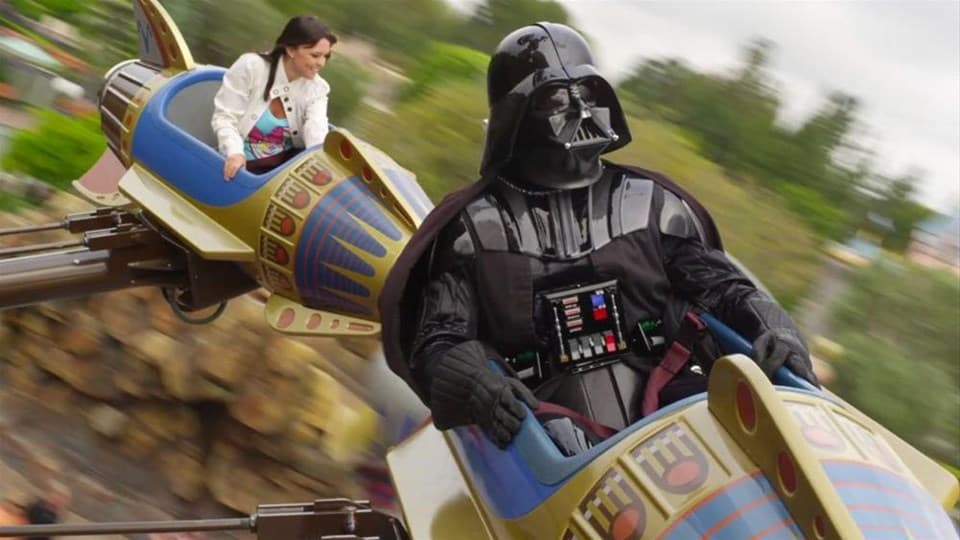 This sweeping transformation was, thus, started at the theme parks, and it's at the parks that consumers will ultimately see some of the most dramatic changes moving forward – particularly at Walt Disney World Resort, the biggest and most successful of all the themed operations around the planet. But before we can consider the immersive implications of this latest development, we'll first need to (quickly!) go over how it came to be in the first place.
Wait – why is Fox selling?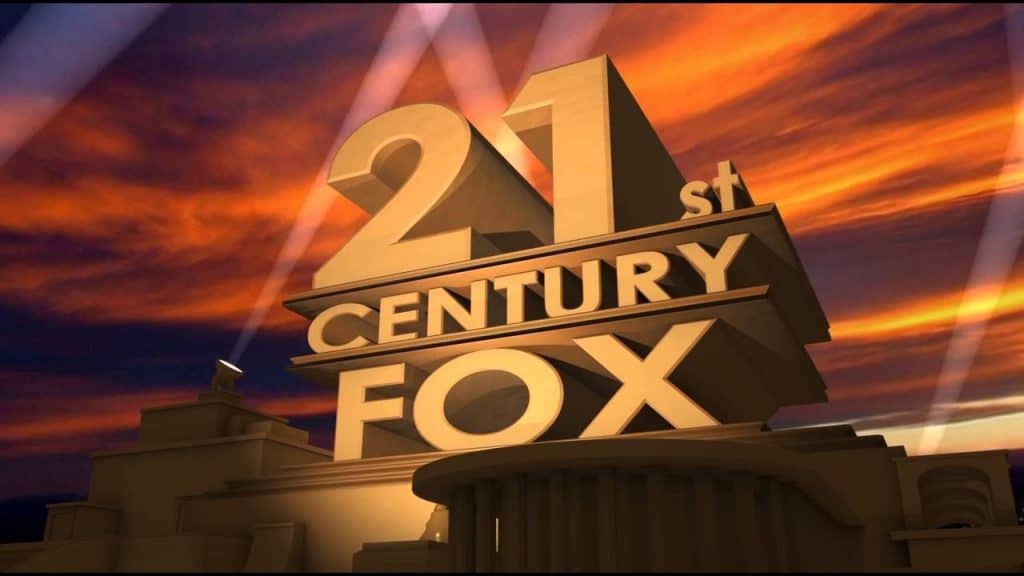 The entertainment industry has been facing major disruption and, as a consequence, restructuring for the better part of the past three decades, as the rise of the internet and the advent of smart phones have helped to loosen the major corporations' death grip on the control of content. As more and more consumers opt out of traditional cable subscriptions and as more and more untraditional companies – such as Netflix and, now, Apple – start to enter the production fray, the flow of advertising revenue has become uncertain, at best, and mortally wounded, at worst.
That leaves only one of two options left for the remaining entertainment conglomerates: either become even more monolithic, gobbling up as much of the worldwide market as they possibly can, or get out of the game. Disney, obviously, has chosen the first tack, and has done so in a far more robust way than any of its competitors have thus far; Fox, meanwhile, has opted to unburden itself of its entertainment portfolio and instead focus exclusively on Fox News, Fox Business, and Fox Sports (minus the 22 regional sports channels it owns spread throughout the country), all of which are more clear-cut moneymakers.
There's another reason that 21st Century Fox would want to enter into the deal with The Disney Company, and it has everything to do with Bob Iger. Although the CEO extended his contract for a fourth time, moving his date of departure from July 2, 2019 to 2021 in order to oversee the successful integration of Fox's assets into Disney's portfolio, there is no clear frontrunner in the years-long search for his replacement (the former head of the Disney Parks and Resorts division, Tom Staggs, left the company last year when it became clear he was no longer in consideration). Inside sources have suggested that James Murdoch, the younger son of Fox founder Rupert Murdoch, may end up nabbing the top spot, a possibility which is said to have helped the two companies close the deal – and a possibility which isn't entirely outside the realm of possibility, given that the Murdochs will already become leading shareholders with a 25% stake in Disney. (James Murdoch, for his own part, is said to be eager to establish his own media-mogul bona fides, and to do so away from his older brother and father, with whom he has occasionally clashed over the years.)
What, exactly, is Disney buying?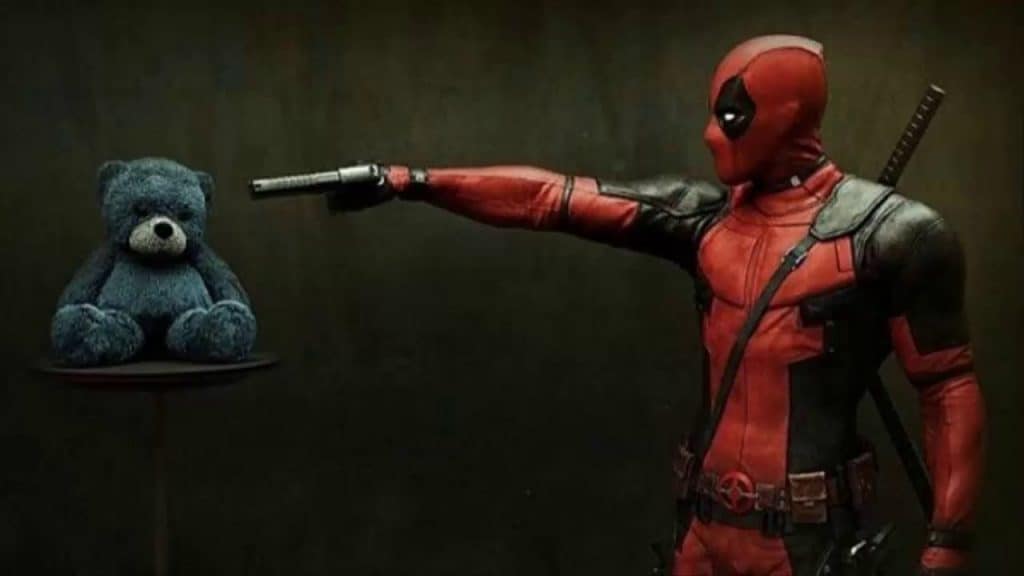 First and foremost, Disney now owns the vast chunk of Fox's film and television properties, which includes such heavy-hitters as the X-Men shared cinematic universe (the only real competitor to the Marvel Cinematic Universe), the Alien franchise, and the TV shows 24 and The X-Files (which can't now any longer come to Halloween Horror Nights, sadly enough). It also now has ownership of Fox's various cable channels (minus the news and sports varieties, of course), including FX and National Geographic, an entity that most didn't even know was in the Murdoch family's hands.
(We should probably note here that Fox's broadcast network, or the various local television affiliates around the country that comprise it, aren't part of the deal, as Walt Disney already owns ABC, and federal regulations hold that no company can own two broadcast networks.)
Easily overlooked in this huge new portfolio, though, are the international components. The Mouse House has inherited Fox's 39% stake in the European Sky pay-TV provider, along with all of Star India, a collection of 58 Indian television channels. This constitutes a major increase in Disney's overseas presence, which wasn't insignificant beforehand.
The world's largest entertainment company just got a whole lot bigger.
Why would Disney want Fox's properties?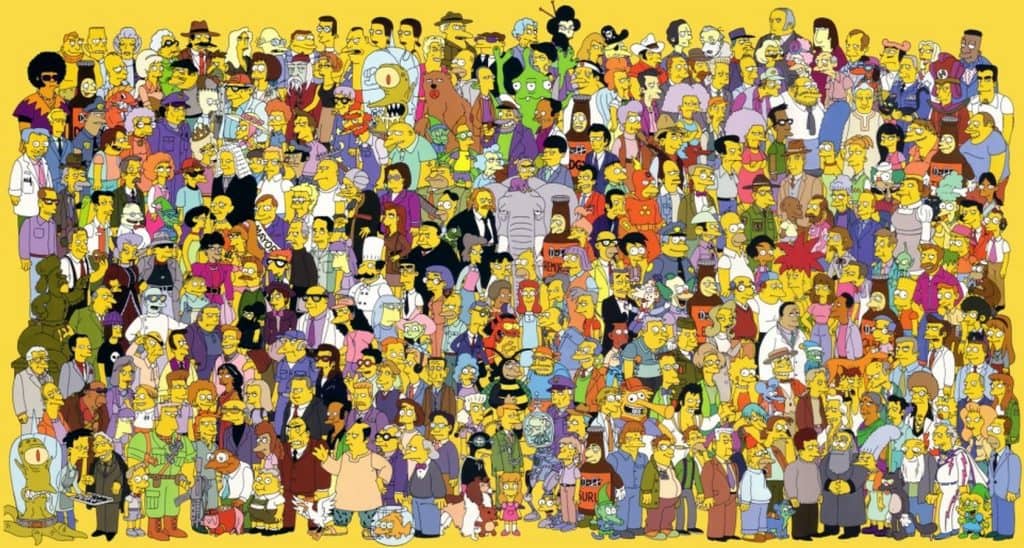 Above and beyond the reasons already listed for the mega-deal – Disney's goal of exponentially increasing its roster of IPs and Fox's desire to concentrate on proven profit-makers – there are a few other factors to consider.
The state of Hollywood is, arguably, one of the most important. Before this transaction, there were six major film studios; now that Fox Entertainment Group has been absorbed by Walt Disney Studios, that leaves five, with one further studio – Sony Pictures – also in danger of possibly being bought out. With the size and scope of Disney's cinematic holdings now, it's hard to see how any of the others can realistically compete – even Warner Bros., with its Fantastic Beasts and DC Extended Universe franchises. (And since new theme park additions have become solely based upon pre-established [usually cinematic] properties, Disney just got for itself a whole new stable of possible attractions, meet-'n-greet opportunities, and parade appearances.)
There's also this little nugget, which has become one of Walt Disney's biggest priorities since it was first announced four months ago: Disney will soon be starting its own Netflix-esque streaming service, one that will include a huge backlog of its older content but also brand-new exclusives, such as live-action television series set within its Star Wars and Marvel Cinematic Universe mini-empires. The more content it can accumulate before the streamer's planned 2019 premiere, the better, and the more likely it'll be to not only compete with Netflix and HBO Go and the others, but to also come out victorious. (Since Disney now obtains Fox's stakes in Hulu, as well, that's yet another notch on its belt in this regard.) Most analysts believe that streaming is the next-gen front in the entertainment war, determining what the next few decades in the industry will look like. Bob Iger seems hell bent on having his company dominate it, just as it has ever since the 1920s.
(Interestingly enough, there is a second streaming service that Disney is readying: an ESPN-branded sports-centric one, which is currently set to debut sometime in 2018. Since Fox Sports will remain one of 21 Century Fox's sole business interests, it'll be interesting to see how the two companies – and their products – will compete with one another.)
What effect would all this have on the parks?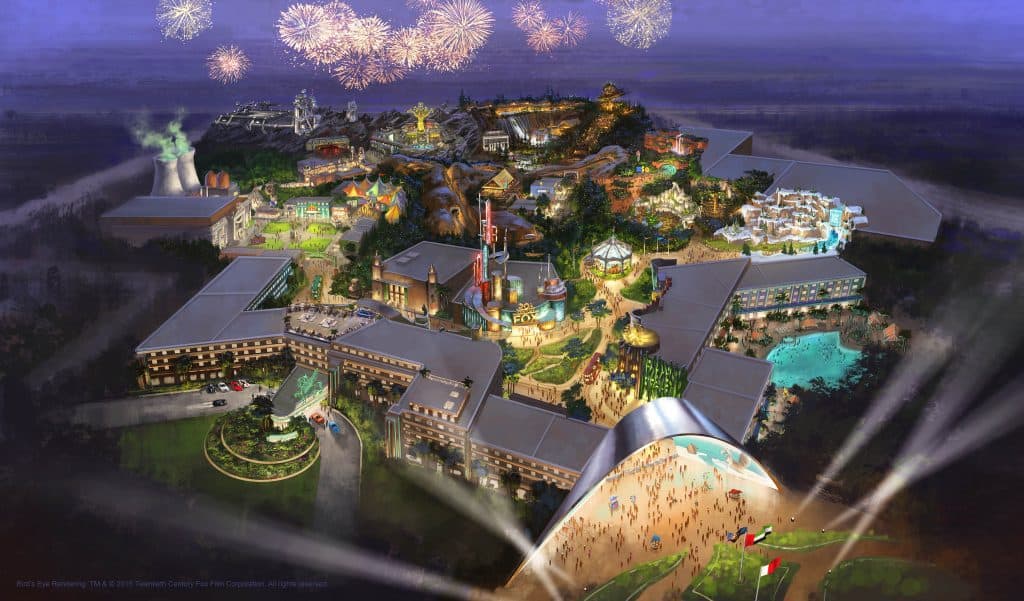 Finally, we get to the crux of the matter.
Disney has been heavily relying on IP as it readies its resort-wide Walt Disney World expansion before the location's 50th anniversary in 2021, and most of it – surprise, surprise – comes directly from its recently-expanded vault: Toy Story Land next year, Star Wars: Galaxy's Edge the year after, and, just maybe, an Indiana Jones Land for early next decade. And while there's no break-out franchise from Fox's library that just demands a theme park land (it's hard to see how Disney World could host an Alien or Planet of the Apes Land), that does still leave quite a bit of material for future inclusion at some point or another, even if that's just limited to an Ice Age character breakfast at, say, Epcot's Norway Pavilion or a Home Alone projection-mapping holiday show at Hollywood Studios. (And let's not forget Pandora: The World of Avatar, which the company has already expressed an interest in expanding should the four Avatar sequels next decade prove to be lucrative enough. Expect this interest to only increase as cross-promotion is entered into the equation.)
Yes, it's true that quite a few of Fox's properties have already become tied up at other theme parks at other places around the globe; here at home, Universal has gobbled up The Simpsons for the Springfield, USA mini-land, while 20th Century Fox World parks are currently in development for both Malaysia and Dubai. Still, this very same situation didn't deter Universal's corporate parent, Comcast, from purchasing DreamWorks Animation last year, and it didn't stop Universal from wasting no time in closing down attractions in order to make way for new DreamWorks ones – in Universal Studios Hollywood, at least. Having a Fox-based theme park in Pahang shouldn't affect Disney's three Asian locations too much – and, even, could always help pave the way for a Malaysia Disneyland further on down the road (though just don't expect to see a Titanic ride next to Haunted Mansion).
And what about the item that has everyone so excited over on the film side: those amazingly-lucrative superheroes? Thanks to an agreement signed between Marvel and Universal some 15 years before the Mouse purchased Marvel Entertainment, Universal Orlando Resort can be the sole home of Spider-Man, Captain America, and their teammates east of the Mississippi River for the rest of time (seriously – there is no contracted end date). Disney has tried its hardest to get around these restrictions, sneaking in quick appearances by those characters who aren't already represented in Islands of Adventure (such as the Guardians of the Galaxy and Doctor Strange, who have been the focus of recent Marvel Cinematic Universe movies) and by strengthening the comic-book presence aboard the Disney Cruise Line, where Universal has no say. Although it may be exciting to see those Marvel franchises that Fox owns the cinematic rights to – namely, the X-Men and the Fantastic Four – be incorporated into the MCU (just like the Hulk, Daredevil, the Punisher, and Ghost Rider already have been), these are, sadly, characters that would still fall under the same theme-park restrictions that already plague most of the Avengers (the Fantastic Four are already present at Universal Orlando in the form of Cafe 4, for instance).
This means it would still be the superhero status quo, for better or for worse, at Walt Disney World.
–
For further news, analysis, and predictions for what a Fox-infused Disney looks like in Orlando, be sure to follow Orlando Informer on Facebook, Twitter, and Instagram.