Preview this Page
Overview
Are you ready for an unforgettable adventure at Discovery Cove? Whether you're an adventurous explorer, a serene nature lover, or a social butterfly, this day resort offers something extraordinary for everyone. Prepare to embark on a journey that aligns perfectly with your interests and preferences, ensuring a memorable visit that resonates with your inner self. Let's dive in and discover how you can make the most of your time at Discovery Cove!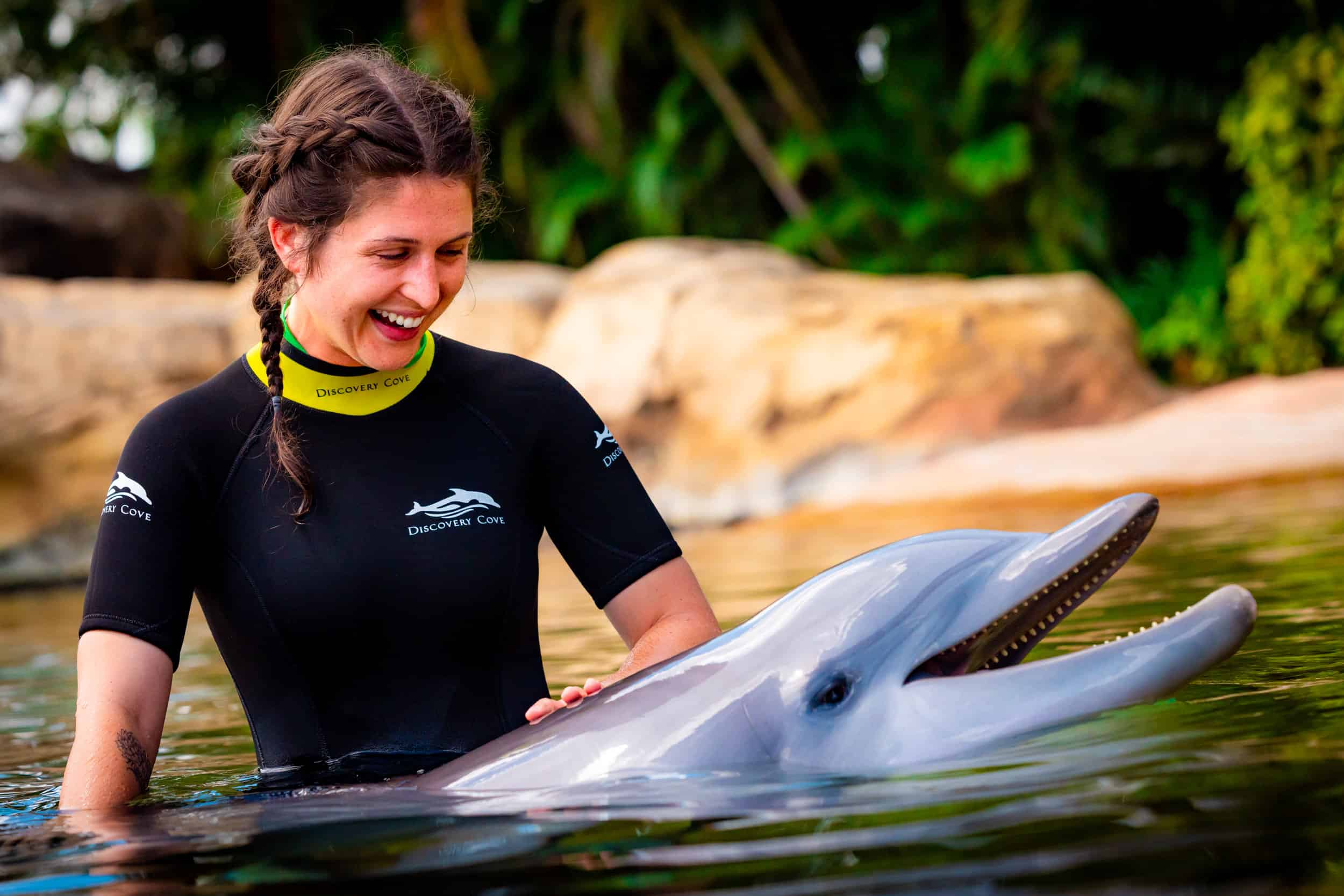 Discovery Cove is Orlando, Florida's hidden treasure that feels as if it's miles away from the hustle and bustle of everyday life. It's a one-of-a-kind escape from reality that transports its guests to an island getaway without ever needing to leave Orlando.
From the moment visitors check-in, they're part of an all-inclusive experience. While it may require a bit of familiarity for first-time visitors, navigating through it is certainly achievable. Getting feedback from trusted and experienced friends is certainly one way to go, but what's great for one person may not be the other's cuppa.
There are tons of personality types out there and, as a result, not every plan fits all. Putting together an itinerary for one person can look very different from another, as Discovery Cove can be suitable for just about anyone.
To assist in this manner, we've put together a few of our suggestions for the different types of park go-ers. Under each category, we've provided a brief description of who these types are and how they can best maximize their time at Discovery Cove.
Orlando Informer offers discounted Discovery Cove admission for every personality, which can be viewed here.
The Adventurer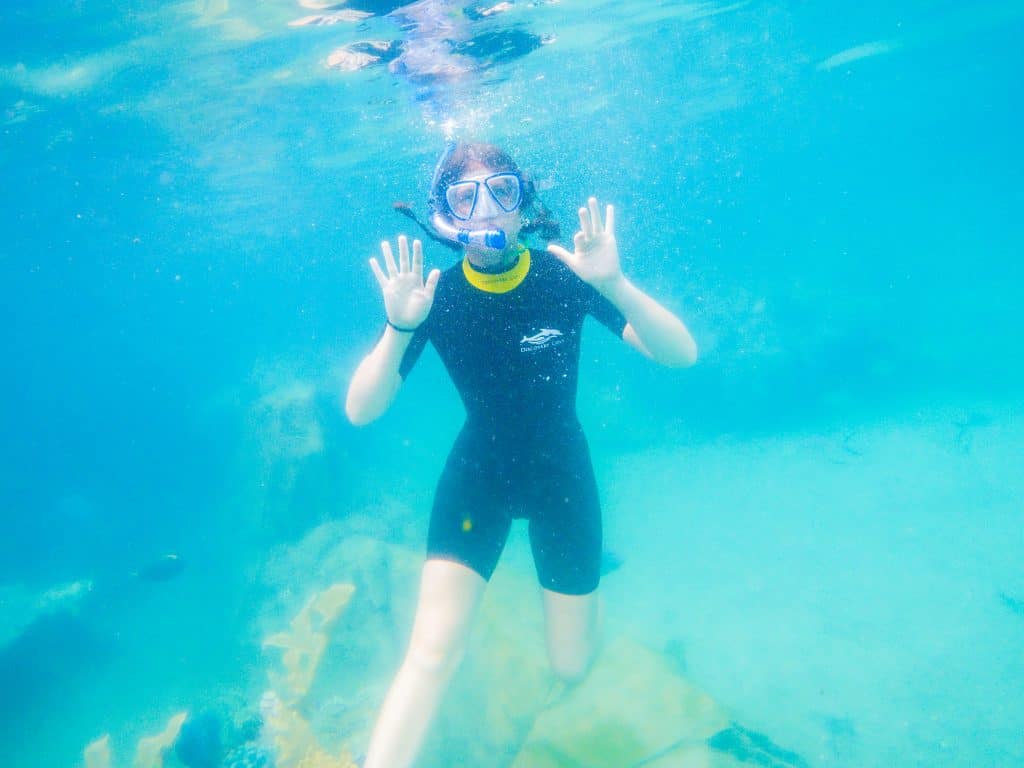 The Adventurer is the kind of guest who wants those once-in-a-lifetime experiences. They live for the thrills and love walking away with a story to tell. They want tales that will excite others. Guests who fall under this category can see the world from unique perspectives, partake in hands-on animal interactions such as ray feeding, and even stroll among some of the ocean's most fearsome beasts.
When visiting Discovery Cove, the Adventurer will be at home in the Grand Reef, which is an incredible experience that's included with the cost of admission. Guests don the complimentary snorkel gear and enter the 76-degree waters. Once in, they'll find themselves swimming alongside vibrantly colored tropical fish and majestic rays of all sizes. Further into the Grand Reef, they can swim right up to tanks holding reef sharks, eels, and balloon fish. Those wanting to up the ante might be interested in the Shark Swim, which teams guests up with the resort's experts as enter the habitat holding the aforementioned reef sharks.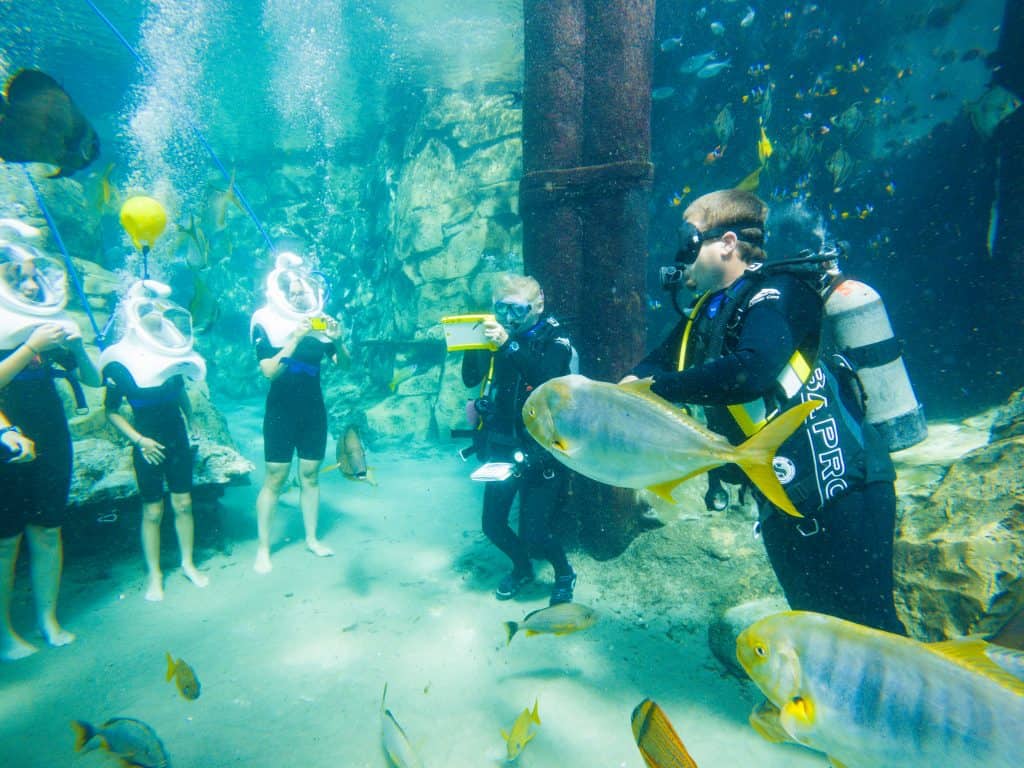 As awesome as this sounds, however, it's arguable that one of their best options is Discovery Cove's SeaVenture upgrade. Starting at $49 per person, this option allows guests to equip astronaut-like diving helmets as they descend twelve feet to the Grand Reef's floor and walk amongst its inhabitants.
The Vacationer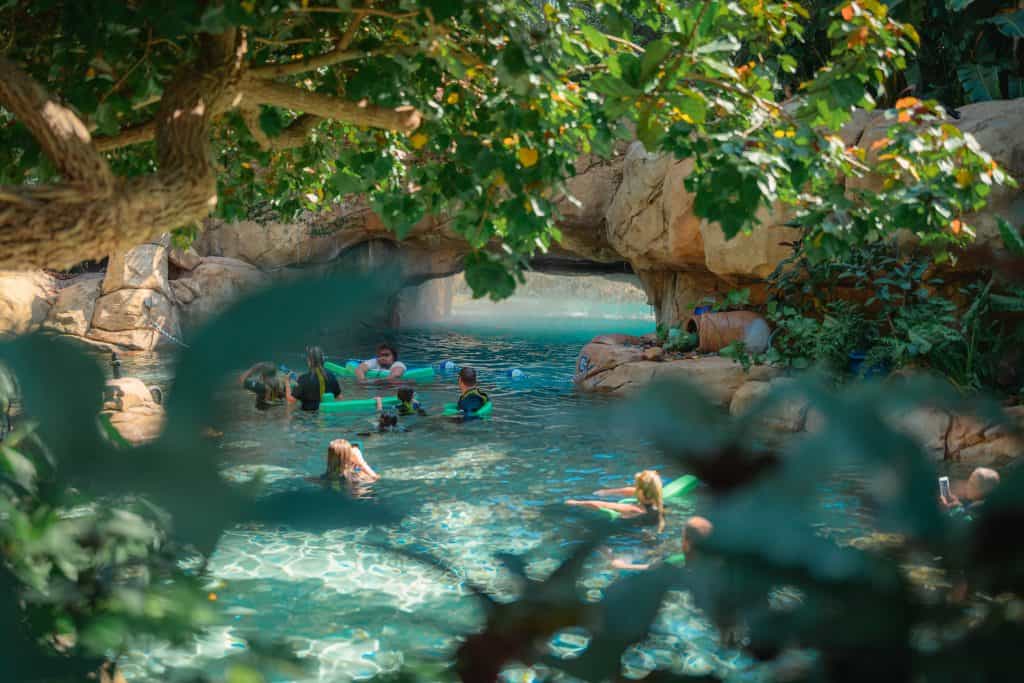 If you're the go-with-the-flow type, this one will speak to you. The Vacationer abides by the tides of the day as schedules are less of a contractual "to-do" list and more of a set of guidelines for their experience. They define checking out of reality and checking into paradise. You can usually catch them swaying the day away in a choice hammock or carelessly floating along the most remarkable streams. Luxury is a fine art they've become connoisseurs of, and if a single phrase were to sum them up, it's "work hard, relax harder."
In our opinion, Serenity Bay or the Wind-Away River are the best places for the Vacationer. Along Serenity Bay's sandy beach are lounge chairs and hammocks to relax in, and the Bay's wade pool doubles as an introduction to the resort's signature river. After wading through the waterfall-draped cove, guests will discover that they've been whisked away to the streams of a tropical rainforest.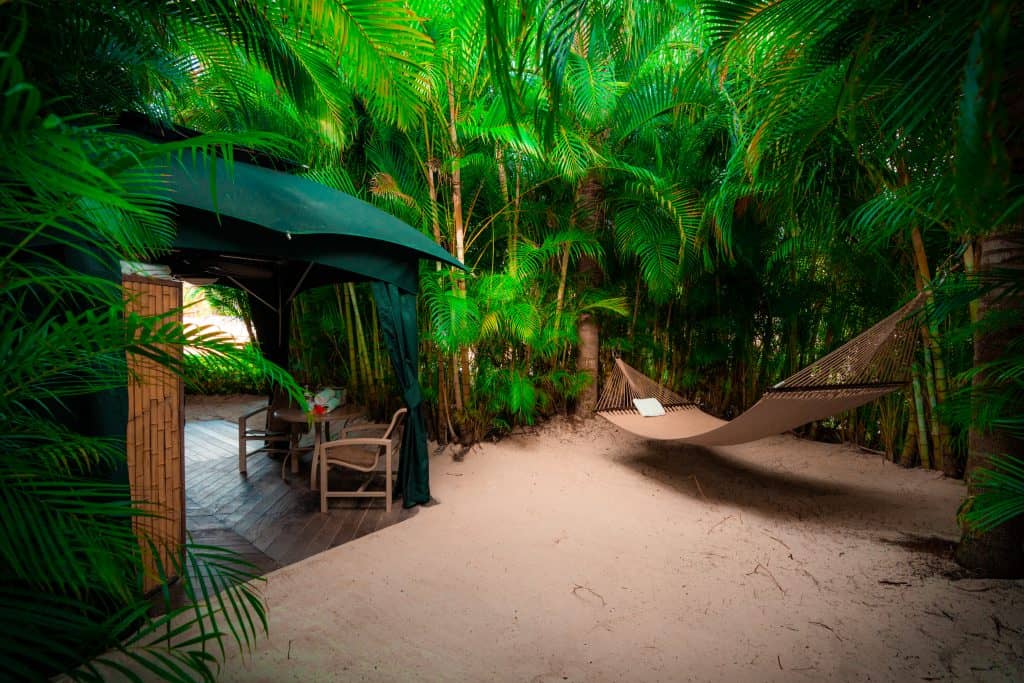 Readers who relate to this personality but would prefer to lie in the lap of opulence can opt for their choice of cabanas. They're offered in three options: Private (starting at $299 plus tax), Elite (starting at $499 plus tax), and VIP (starting at $899 plus tax). Each has an excellent value to their price to give guests a truly stress-free time.
The Foodie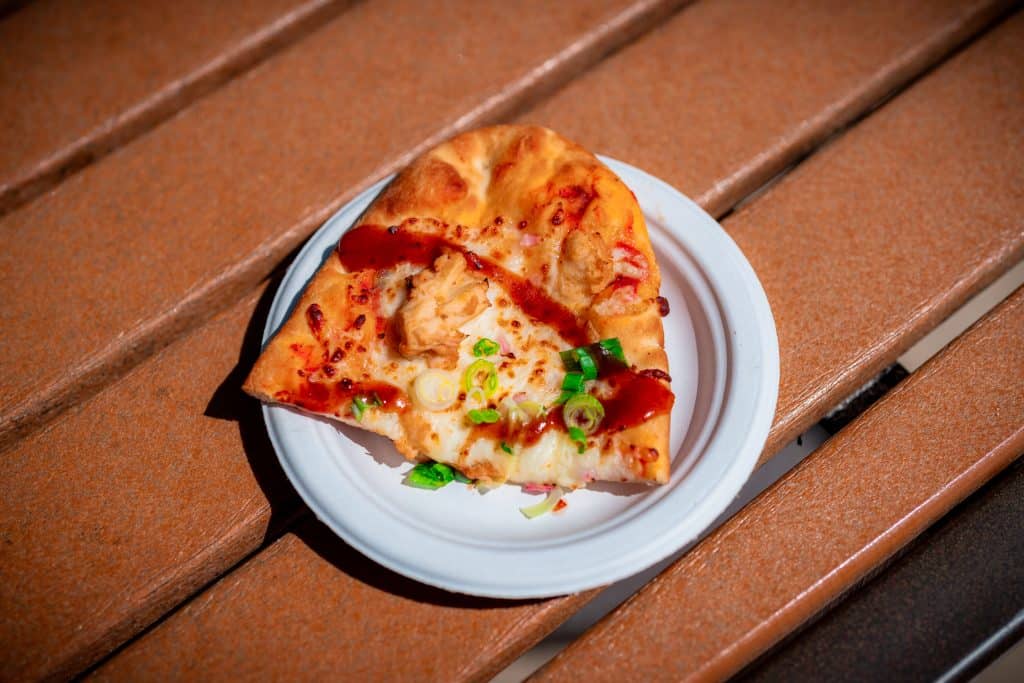 This person is about the internal experience of their day. A good meal is more than simply fuel for the body, it's a reward for the soul. They appreciate decadence and love being spoiled. They see the care put into the plate presented to them by their host and understand the finer side of the culinary arts. When challenged to find the best entree to appease an appetite on any menu, they readily accept it and come back with the perfect choice and with a complimenting beverage. Their most cherished memories involve being surrounded by their closest friends and family, entertaining conversations, and a lovingly prepared meal.
The hub of Discovery Cove's culinary offerings is the Laguna Grill. Here, guests are provided an all-you-can-eat array of freshly cooked meals for both breakfast and lunch. This includes different styles of eggs, sandwiches, and desserts. When guests get peckish throughout the day, they can stop off at any of the additional food stands for snacks, soft drinks, pizza, pretzels, beer, and wine.
The resort is always looking to innovate its offerings, and as of this article, they've introduced their new Blue Bamboo Bar and Hibiscus Hideaway stand. The latter offers both BBQ and Margarita style flatbreads alongside their usual menu, which are a satisfying, yet lighter fare to revitalize your body after swimming all day.
The Foodie may also be interested in upgrading their visit with the Premium Drink Package, which features a full selection of mixed, signature, and frozen drinks at a starting price of $40 plus tax.
The Nature Lover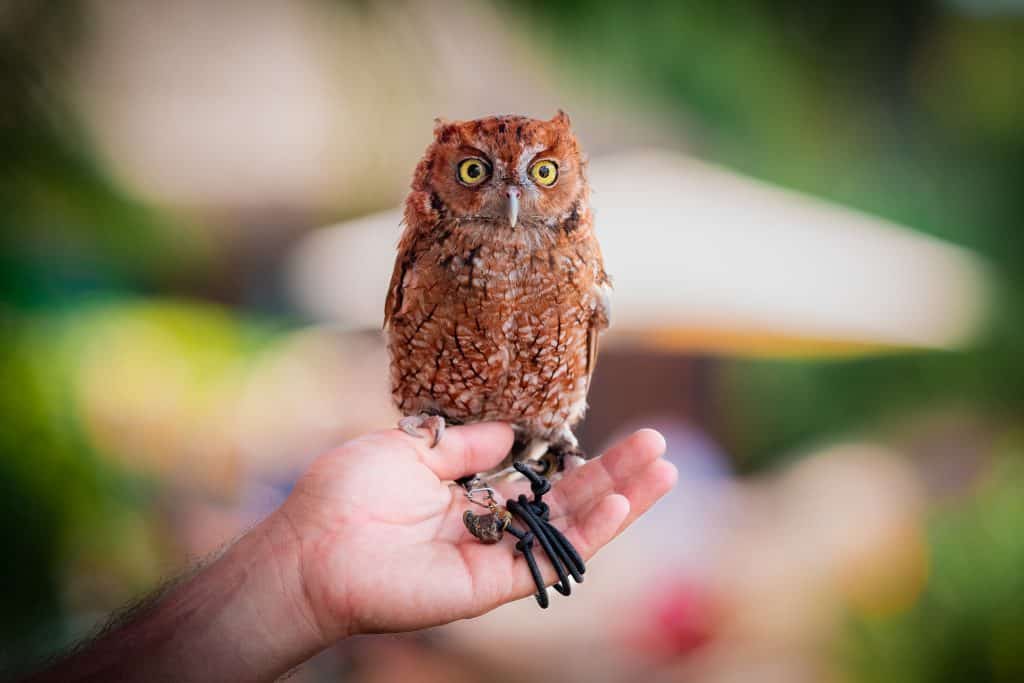 Readers who sync up with the Nature Lover see the world for the bigger picture that it is. They're aware of the deeper connections between the smallest insect and the largest marine mammal and acknowledge where we fit in. They're would-be animal whisperers who gain fulfillment by nourishing their curiosity toward the creature kingdom. They possess nearly free reign of the resort's property as a great experience awaits them just about anywhere within the park. Undoubtedly, upon entering Discovery Cove, they'll instinctively make their way to Explorer's Aviary – where they can take a pause in its open airways and take in awe of free-flying birds – or the Freshwater Oasis, home to the park's Asian-Clawed Otters.
The go-to upgrades for the Animal Lover include some of the most up-close and interactive ones that Discovery Cove offers. The Animal Trek, which starts at $89 plus tax, takes guests on a thirty-minute tour to a private oasis to meet some resident birds and their Animal Ambassadors, such as anteaters, kinkajous, or sloths.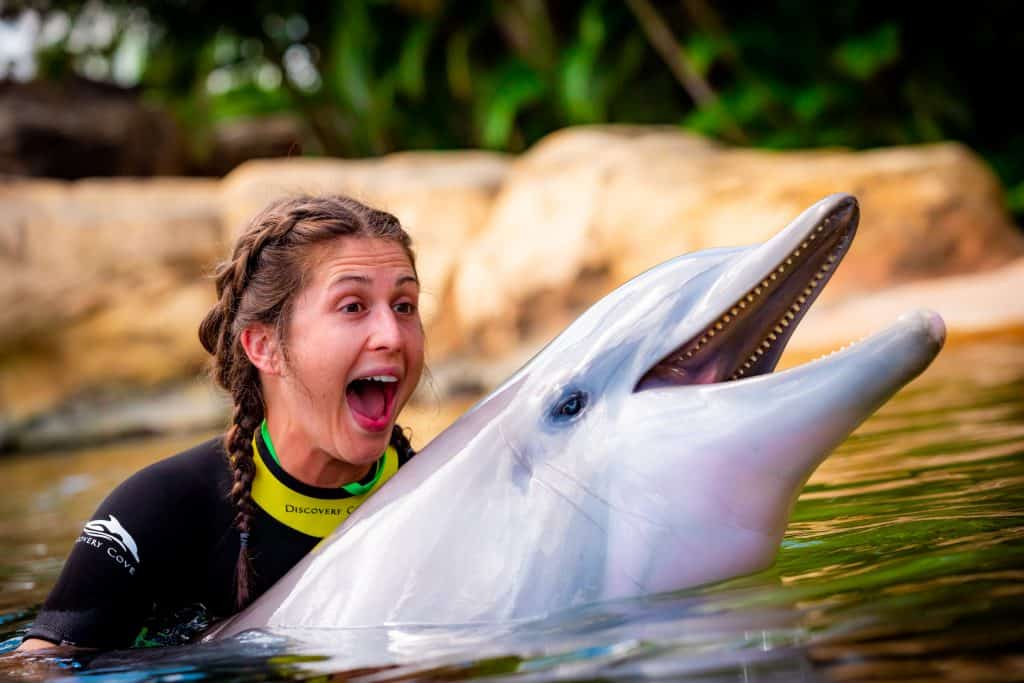 The resort's most popular upgrade, The Signature Dolphin Swim, would be right up their alley. On top of what's already included with the general admission price, guests will participate in a one-on-one swimming session and photos with the park's resident dolphins for an unforgettable experience.
Anyone in this category wishing to fulfill their dreams of being an honorary Discovery Cove Trainer can opt for the Trainer for a Day upgrade. This entitles guests to a second, behind-the-scenes dolphin interaction, a meet and greet with small mammals and tropical birds, a visit to the Freshwater Oasis' otters, and a fish-feeding experience in the Grand Reef. Readers will want to note that the prices for this start at $249 plus tax and must be purchased along with a Dolphin Swim admission package.
---
Still unsure of where you fall? Get advice from others on our SeaWorld Community on Facebook, and purchase discounted tickets here.
Be sure to follow Orlando Informer on Facebook, Twitter, and Instagram for the latest news and tips at Universal Orlando, Walt Disney World, and other Orlando destinations.