Preview this Page
Overview
Looking for the perfect Mother's Day gift to show your mom how much you appreciate her? Treat her to a day at Discovery Cove! Whether she would like to lounge in a cabana or swim with dolphins, give your mom the gift of relaxation this Mother's Day and create memories that will last a lifetime. Purchase discounted Discovery Cove admission through Orlando Informer to make it a Mother's Day she will never forget!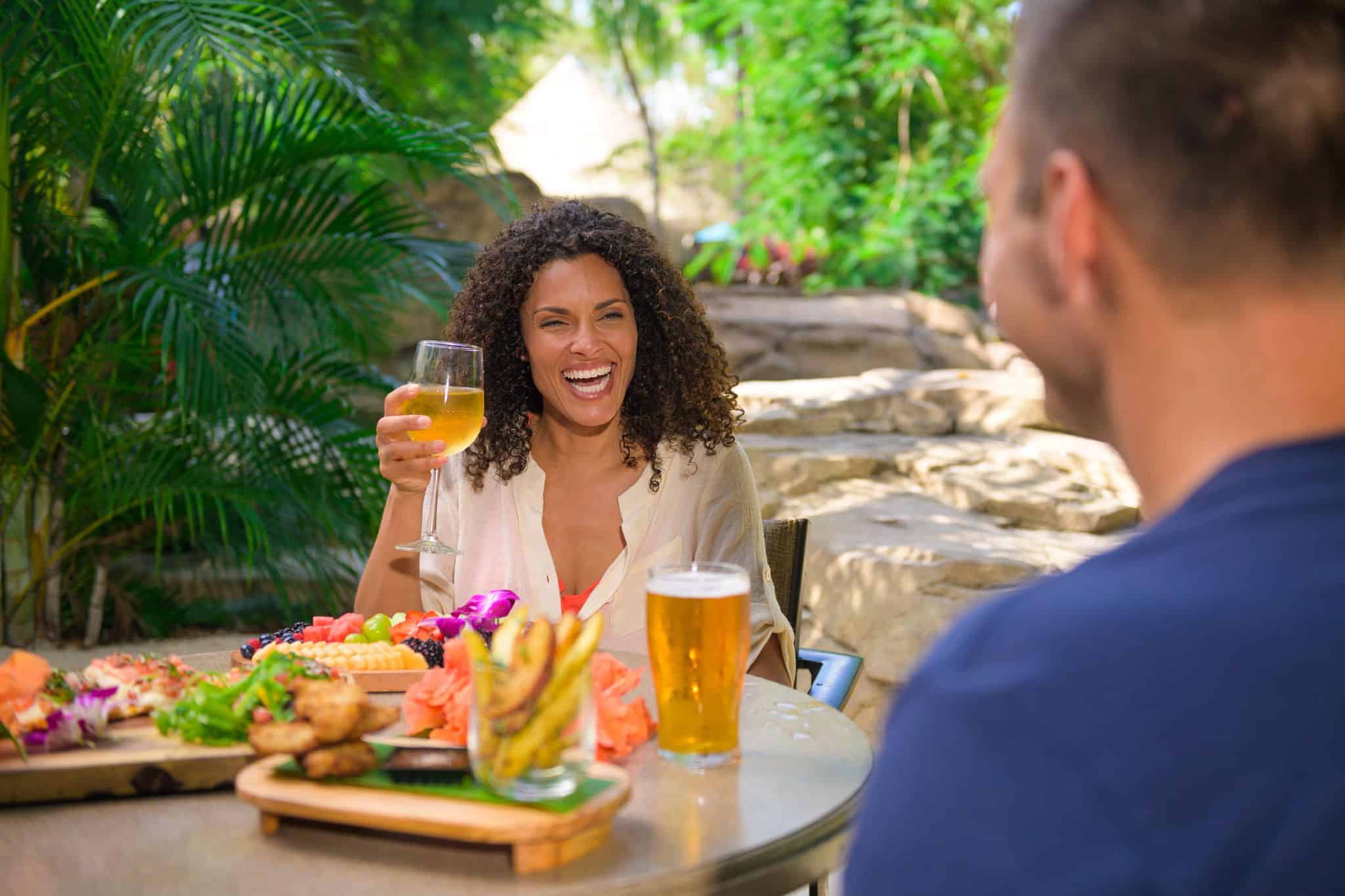 With Mother's Day just around the corner, many of us have begun the quest of seeking out the perfect gift for the matriarchs of our families. With that in mind, why not treat her to a relaxing getaway at an all-inclusive tropical resort? Typically, this is a challenging feat. First, there's finding the right destination, then a decent hotel near or on a potentially crowded beach. That's on top of booking the flight! Luckily, you can find an island paradise right in the middle of Orlando when you visit Discovery Cove.
This writer makes no secret of how much he loves this resort. Discovery Cove is a tropical oasis that's seemingly secluded from the outside world. Discovery Cove allows their guests to feel like they're on a blissful island where they can swim the day away with little care aside from what they wish to do next. This laissez faire-ness, I dare say, is one of the many reasons you may have found the perfect gift for anyone's mother.
Still not convinced? Well, allow me to elaborate –
Discovery Cove is an all-inclusive experience
From the moment guests enter the property until they leave the resort, just about anything they'd require during their visit is provided at no additional cost. If you're driving yourself, parking is included at Discovery Cove, which is always an appreciated bonus. Every guest admission includes the free use of either a wetsuit or vest (both of which are required during your visit), snorkel gear, animal-friendly sunscreen, towels, lockers, changing areas, and both indoor private and outdoor public shower facilities. The latter of which comes in handy as the park's experts recommend showering prior to any animal interactions for their safety.
Also included during your day at the resort are both food and beverages of the adult and non-alcoholic varieties. Breakfast and lunch are served at Laguna Grill, where mom can indulge in such delights as freshly prepared eggs, french toast sticks, sandwiches, burgers, and desserts. Complimentary snacks, soft drinks, pizza, beer, and wine are also available at additional stands throughout the property.
Discovery Cove is a Hub of Memorable Moments
Of course, precious memories are among the best gifts you can give your mother, and Discovery Cove offers countless opportunities for them. Every inch of the property is picturesque and ripe with potential from sea to shore. On that note, you'll want to make sure she has a submersible camera as there are ancient statues and shipwrecked cannons hidden within the depths of Wind-Away River's crystal-clear waters. If guests don't bring their own camera, don't fret – several photographers throughout the property are standing ready to capture a cherished moment at the perfect spot.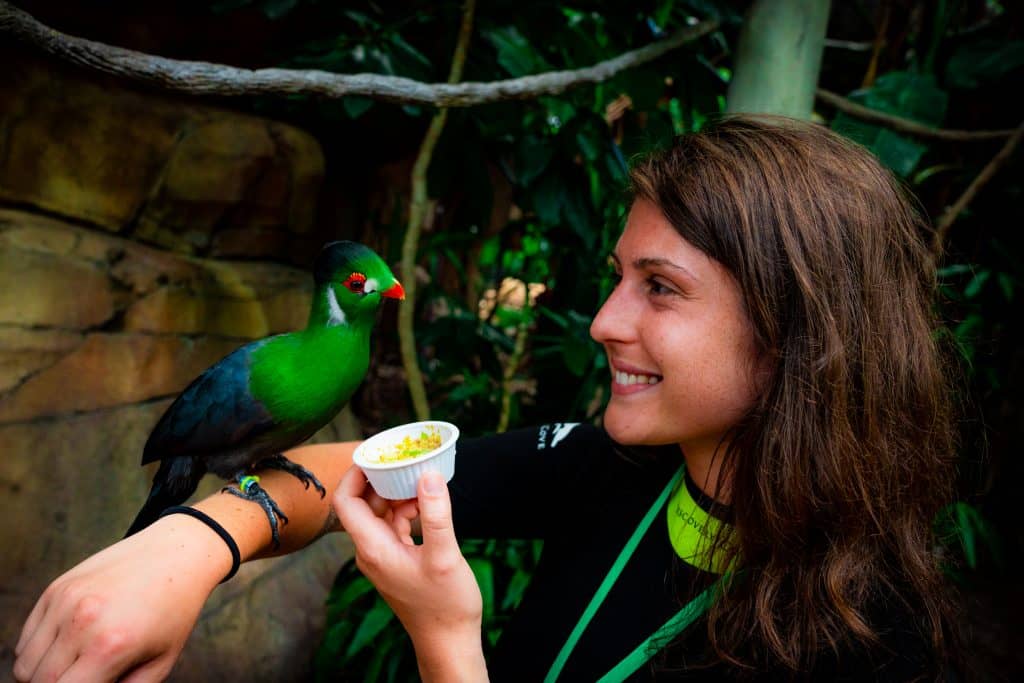 Up on the resort's sandy shores, the Conservation Cabana allows guests the opportunity to make a new friend of the endangered, exotic and avian variety. Here, they can meet and learn about several of the resort's small mammals and birds during certain hours of the day. Guests also have the opportunity to feed and interact with the resort's vibrantly feathered residents over at the Explorer's Aviary.
My favorite spot to capture these memories is either at the entrance cove to the Wind-Away River or the Grand Reef. The latter is an excellent opportunity as guests are surrounded by hundreds of sea life. All around you are free-swimming, brilliantly-colored schools of tropical fish and various types of marvelous rays, so be sure to bring out your waterproof camera for those perfect pictures! The Grand Reef is also home to two of the park's unique, purchasable upgrades that will give their guests an unforgettable experience.
Why not make her experience a bit extra?
Everything mentioned up to now is included with your Day Resort Package. That alone makes this a worthwhile gift! If you want to treat Mom to something even more amazing, Discovery Cove offers many enhancements to make anyone's visit that much better. If you need a lead, we have a few suggestions here.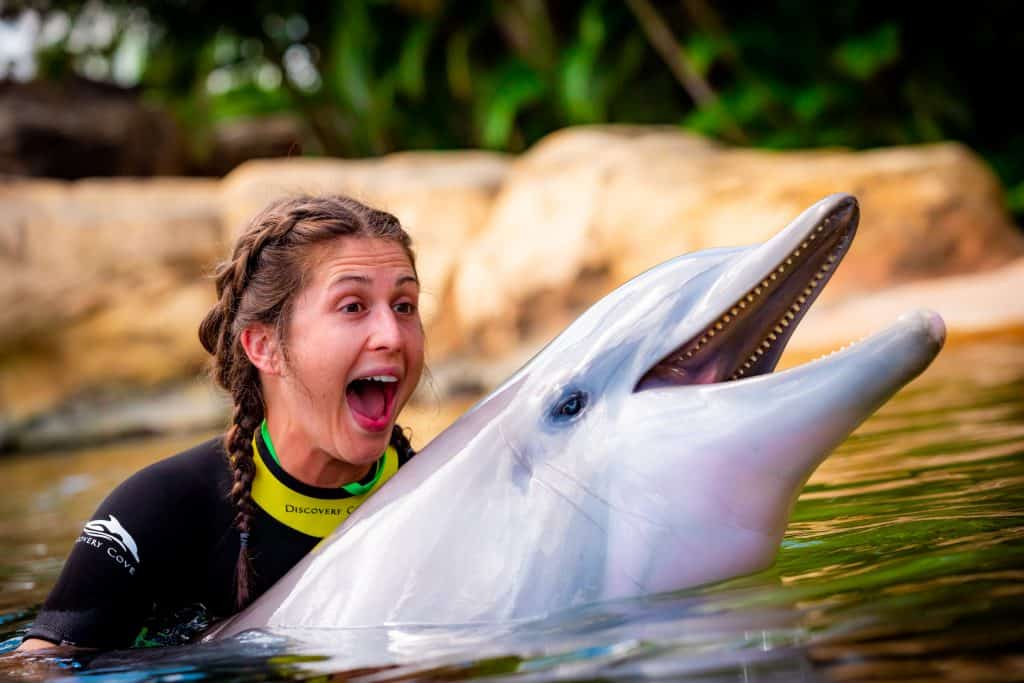 Their Signature Dolphin Swim Package is a classic bucket list option that offers guests the rare opportunity of an interactive photo session with the resort's native dolphins. For an extra fee, Discovery Cove can have one of their trained dolphins swim up to Mom with a message on a celebration buoy wishing her a Happy Mother's Day.
If mom is a thrill seeker, the Swim with the Sharks upgrade will be right up her alley. She'll team with the park's certified Aquarists to swim with over twenty sharks while gaining a better understanding of each species and their care at the resort. Adding to this already amazing upgrade, 5% of the proceeds are put towards the Guy Harvey Ocean Foundation, meaning mom gets a gift that gives back to the world.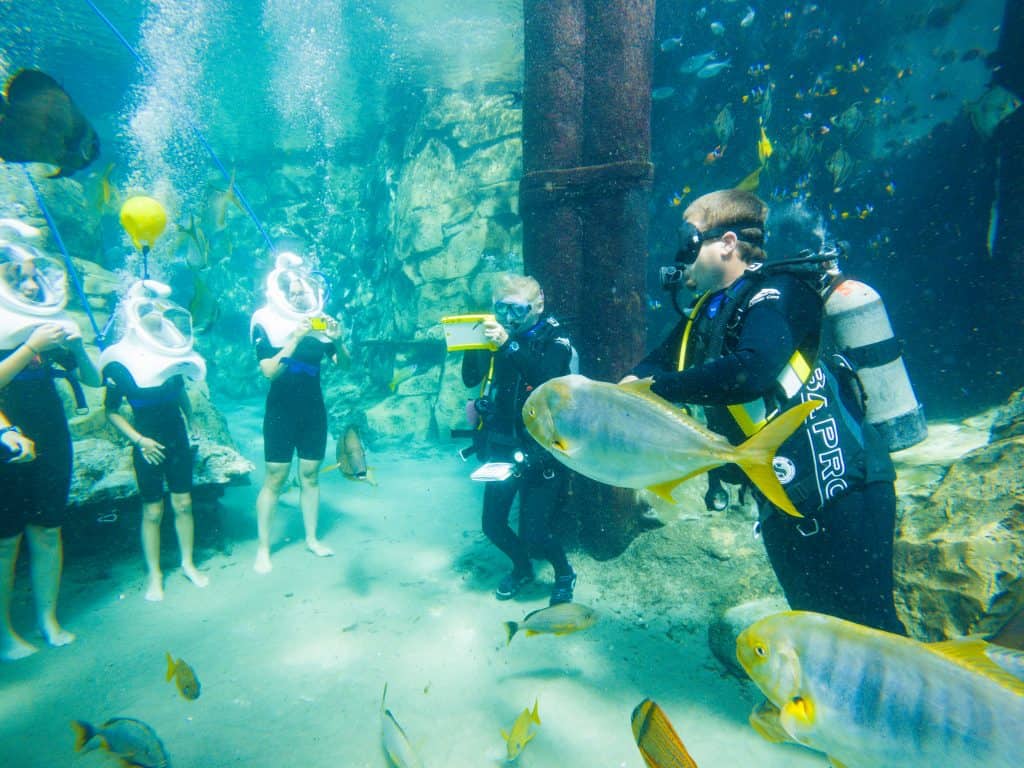 Their SeaVenture add-on is honestly my favorite choice as it's a one-of-a-kind experience. Guests descend to the floor of the Grand Reef for a one-of-a-kind walking tour where they'll have up-close encounters with its sea life.
If yours is more of the mom who prefers a low-key experience, I'd also suggest Discovery Cove's Premium Drink Package. This allows her to raise a glass of her choice of a full selection of mixed and frozen drinks to an incredible gift – and possibly a wonderful child.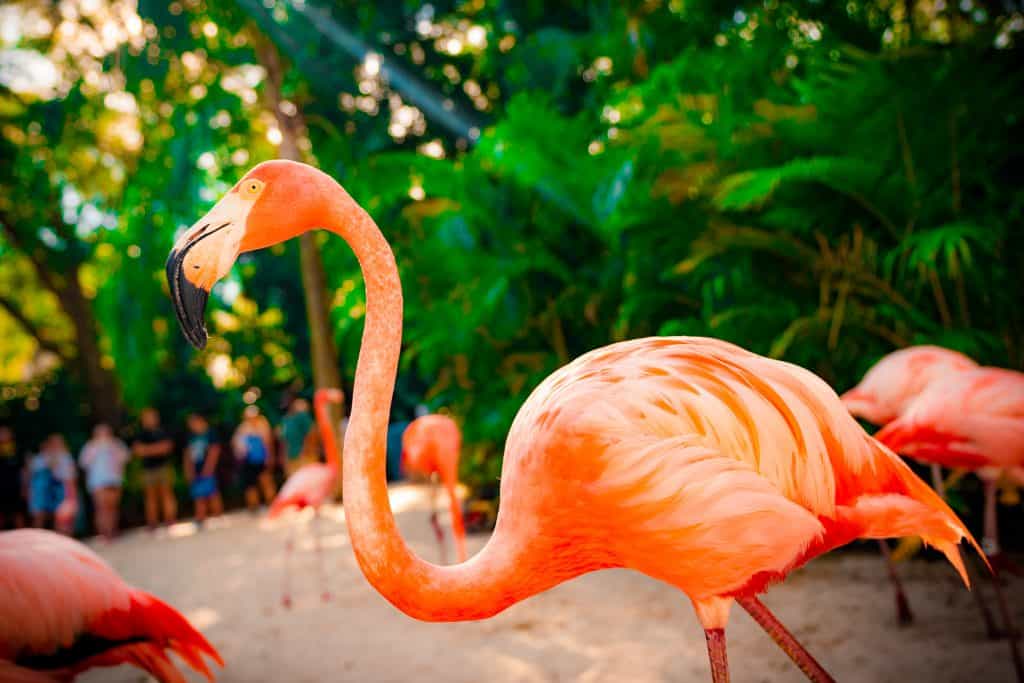 The newest upgrade available at Discovery Cove is Flamingo Mingle, an exclusive experience where she can feed and walk amongst a flamboyance of flamingos. Where else can she do that?
The mother figures in your life deserve to know you appreciate them. And there's no better way to show them than the gift of that hard-sought, metaphorical mental reset button. They'll have an experience that will allow them to check out of reality for the day and check into paradise.
---
Not sure which experience is right for your family? Share your voice with others on our SeaWorld Community on Facebook and get your tickets here.

Be sure to follow Orlando Informer on Facebook, Twitter, and Instagram for the latest news and tips at Universal Orlando, Walt Disney World, and other Orlando destinations.