Disney revealed more details today about Star Wars: Galactic Nights, their upcoming seperate ticketed event at Disney's Hollywood Studios.
The event will run for one night on April 14, which for those of you taking notes, is also the same weekend as the Star Wars Celebration in Orlando. During the event, guests will be able to enjoy a variety of Star Wars themed activities, including being among the first to meet BB-8 at the park. Vanessa Marshall, the voice of Hera Syndulla from Star Wars Rebels will be the host of "Inside the Saga: Celebrity Chat Show" inside the Epic Theater during the event and will take you inside the latest Star Wars film, Rogue One: A Star Wars Story.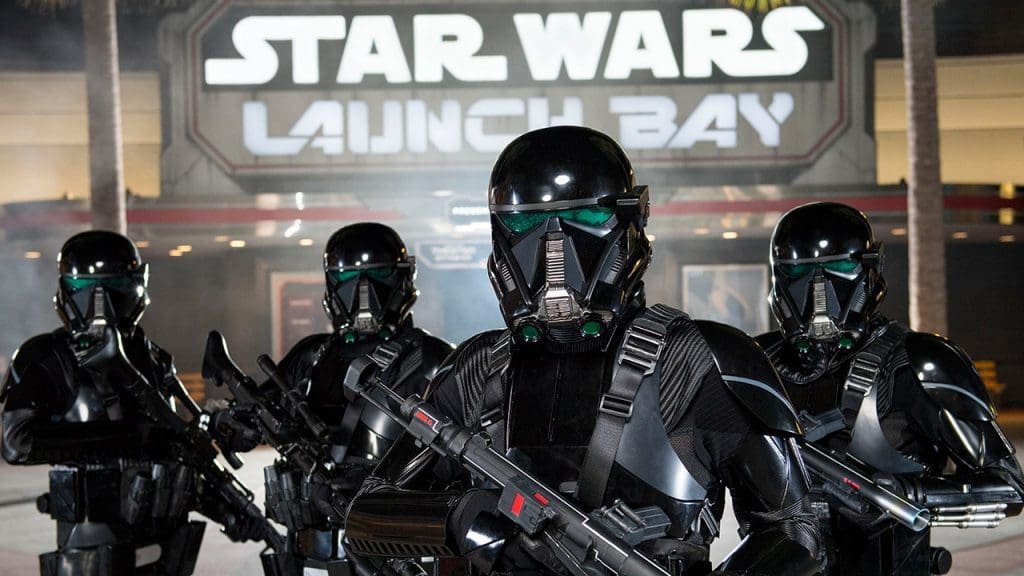 Other activities include:
Rebel Base Activities – This area will be located in the center of the park, most likely in front of the Chinese Theater and will host a variety of events, including Star Wars dance parties.
Star Wars photo ops: Guests will have the opportunity to take photos with their favorite Star Wars characters, including Han Solo cast in carbonite, Jabba the Hutt's Palace, the Hoth Wampa Cave and more.
Galactic Nights Stars in Cars Motorcade: Celebrity guests during Star Wars: Galactic Nights will be paraded down Hollywood BLVD.
Imperial March & March of the First Order: Darth Vader leads a group of Stormtroopers down Hollywood BLVD. to the center stage. Captain Phasma will also lead a group of First Order Stormtroopers down Hollywood BLVD.
"Star Wars: A Galaxy Far, Far Away": This show features live actors on stage depicting scenes from various Star Wars films.
"Star Wars: A Galactic Spectacular": The Star Wars themed fireworks spectacular featuring your favorite stars and sounds from the Star Wars films, including the famous Star Wars soundtrack.
Other activities that are open to guests during this event include Star Wars Launch Bay at Disney's Hollywood Studios, Star Tours-The Adventures Continue and random Star Wars character sightings throughout the park, including the new AWR Trooper from Rogue One: A Star Wars Story.
The event runs from 7 PM – midnight at Disney's Hollywood Studios and ticket prices are $129 plus tax for adults and $124 plus tax for children ages 9 and under. Tickets are available online here.
And, as always, for the latest news, tips, and more at Universal Orlando, Walt Disney World, and other Orlando attractions, be sure to follow Orlando Informer on Facebook, Twitter, and Instagram.