For the first time ever, Universal Studios Florida's Diagon Alley will be joining in the hijinks of the fall season. Voldemort is unleashing his devoted followers, the Death Eaters, into Diagon Alley on select dates from September 1 through November 4. This is the first time we will bear witness to their ominous presence at Universal Studios Florida. 
We have historically seen the Death Eaters wreak havoc around Hogsmeade as somewhat of a preshow to the Islands of Adventure seasonal projection-mapping show Dark Arts at Hogwarts Castle. These menacing witches and wizards would prowl Hogsmeade, casting spells and taking photos with their adoring muggle fans.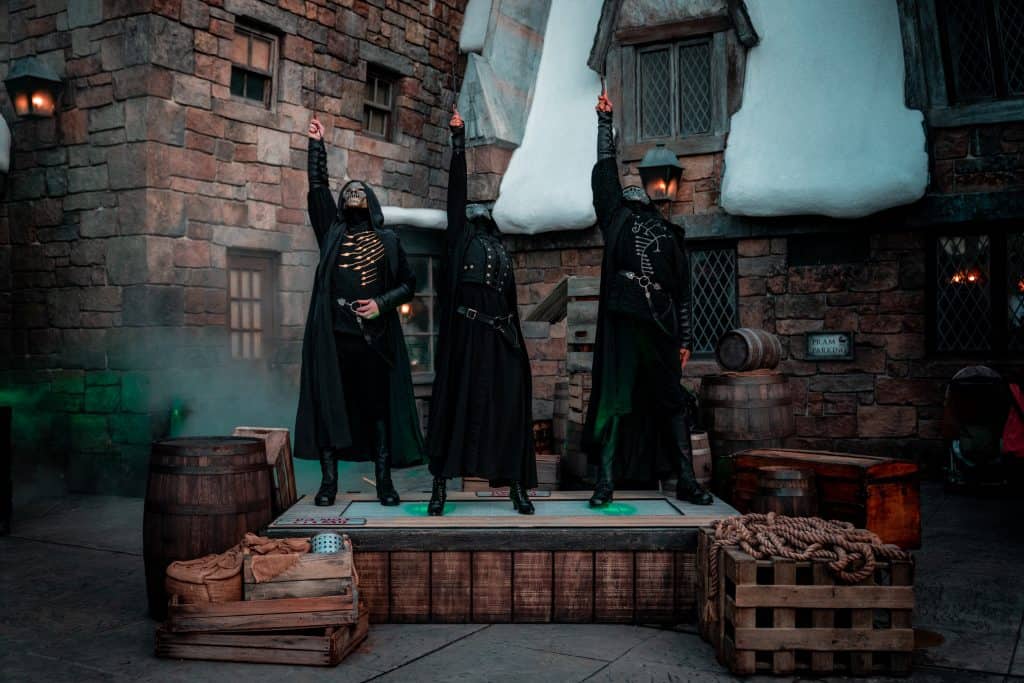 Come face-to-face with these magic-wielding baddies on select dates from September 1 through November 4 and snag discounted admission through Orlando Informer here.
---
Discuss it all with 160,000+ other Universal die-hard fans in our Orlando Informer Community on Facebook. And be sure to follow Orlando Informer on TikTok, Threads, Facebook, Twitter, and Instagram for the latest news, tips, and more at Universal Orlando, Walt Disney World, and other Orlando attractions.