The Crooked Spoon food truck: Gourmet burgers to go just blocks from downtown Orlando
It seems like March is turning out to be "burger joint" month for me. First I took on Five Guys, then I spent a Saturday afternoon at Graffiti Junktion, and today I strolled over to The Crooked Spoon food truck. It's been quite an Angus adventure.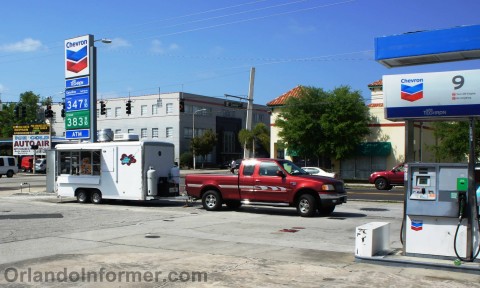 As I mentioned in the photo caption, The Crooked Spoon is located on the corner of Colonial Drive and Ferncreek Ave, just outside of downtown Orlando. It borrows its home from a Chevron gas station in the same way that the Korean BBQ Taco Box is in a Citgo parking lot (only a few blocks away, actually).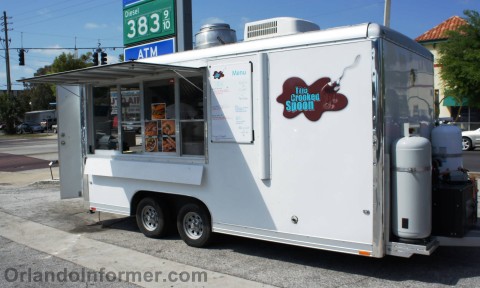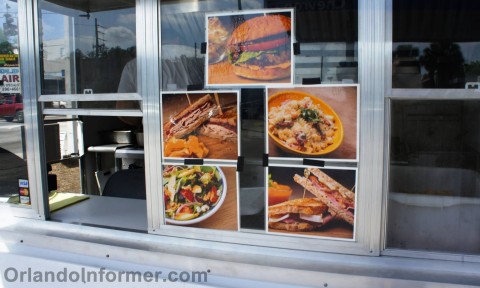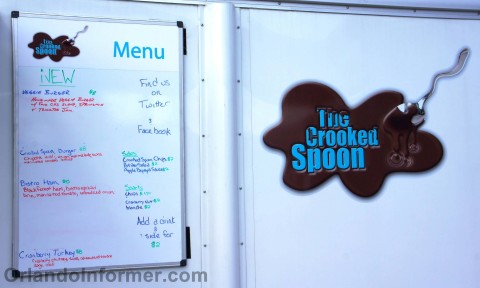 The owners (I'm pretty certain they were the owners) were very welcoming to me. I also noticed right away that they accept credit cards, which gives The Crooked Spoon a slight advantage over the Korean BBQ Taco Box.
I asked for the best thing on the menu, and I was directed to the Crooked Spoon Burger. This one comes with chipolte aioli, onion marmalade, Swiss cheese, marinated tomato, and lettuce. I was all for it.
Please note that the menu above is not their full menu. It's missing their mac and cheese and it looks like one or two other items. They told me that The Crooked Spoon had a busy weekend. I believe it considering how great their reviews are on Yelp and Urbanspoon.
In a few minutes my order was up and I was on my way. Here's the beautiful burger I unwrapped when I got home: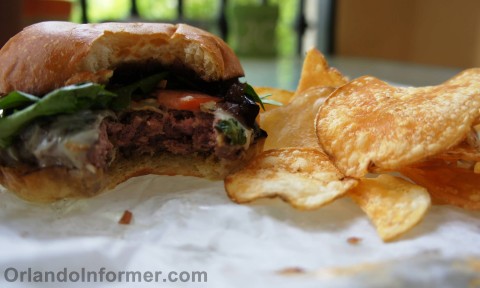 Yeah, that Crooked Spoon Burger was pretty incredible. I loved the onions and the sauces. And it was heavy too–definitely a good size burger. Let me speak for a moment about those chips. I wish I would have asked, but I gotta believe that they makes those from scratch, because OMG were they good: perfect seasoning, light and crispy, and oh great now I want more.
So, yeah, this one is an easy recommendation. Go and get some. Today. You will not be disappointed.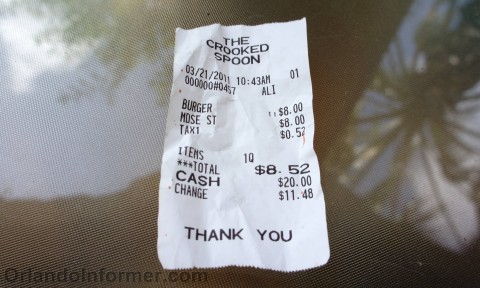 By the way, that $8.52 was just for the burger and chips. No drinks or other sides. Perhaps a bit on the higher side in terms of price, but I think you'll agree it's worth it.
No official website, but you can find The Crooked Spoon on Facebook and Twitter.
Don't forget, you can also view these photos and future photos on the OrlandoInformer.com Facebook page.