Update October 19, 2018: Voodoo Doughnut is now open! You can find the announcement of its arrival that we originally published in January 2018 below.
While not necessarily surprising, it's still terrific to have the news officially confirmed: Voodoo Doughnut, that unique and fast-spreading West Coast start-up, is landing in CityWalk Orlando.
We've already given you the full run-down on the idiosyncratic chain's sensibilities and wares, from its wooden-coffin packages to its indie record label – and, of course, its delectable doughnuts themselves. For now, we'll just go over the details contained in Universal's pronouncement: the new shop will open this spring, taking up the spot formerly occupied by Element, a skateboarding culture store that closed not long after we ran our original article. This places Voodoo right next to NBC Sports Grill & Brew on the main thoroughfare to Universal Studios Florida – not a bad location, particularly for those who want to grab a tasty and quick breakfast option on the way to the park.
Its temporal location would seem to be a boon, as well. Spring places it close to Fast & Furious: Supercharged's expected debut, meaning that guests will have a pretty eventful first few months of 2018 at Universal Orlando (especially if we throw in Mardi Gras, one of the resort's most popular annual events). This rings the year in with a pretty packed start – one that will finish with the likes of Aventura Hotel, The Nighttime Lights at Hogwarts Castle, and an expected new nighttime lagoon show.
Okay, okay – are you still in need of a rundown of Voodoo Doughnut's menu? Beyond the standard selection of toppings (chocolate, maple, sprinkles, cinnamon sugar), one can also find the Diablos Rex (chocolate frosting, red sprinkles, and vanilla pentagram on top and chocolate chips in the middle), Grape Ape (vanilla frosting, grape dust, and lavender sprinkles), Mango Tango (filled with mango jelly and topped with vanilla frosting and tang), Dirty Snowball (marshmallow and coconut topping with peanut butter in the middle), and, of course, the signature Voodoo Doll (a doughnut fashioned into, well, a voodoo doll, replete with a pretzel stake in its heart and raspberry jelly "blood"). The doughnuts themselves range from raised yeast to chocolate cakes and more, making the selection as robust as it is eclectic.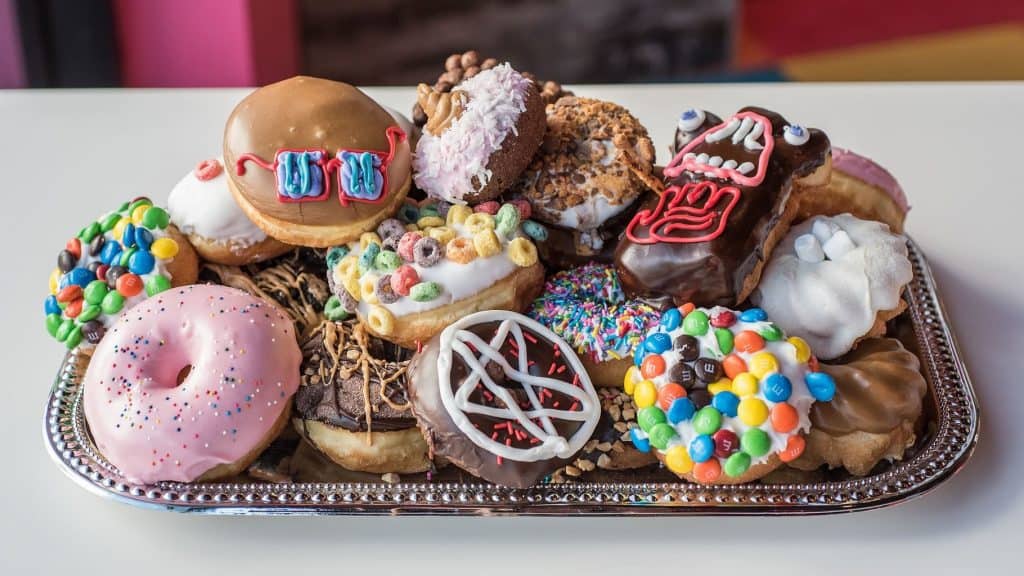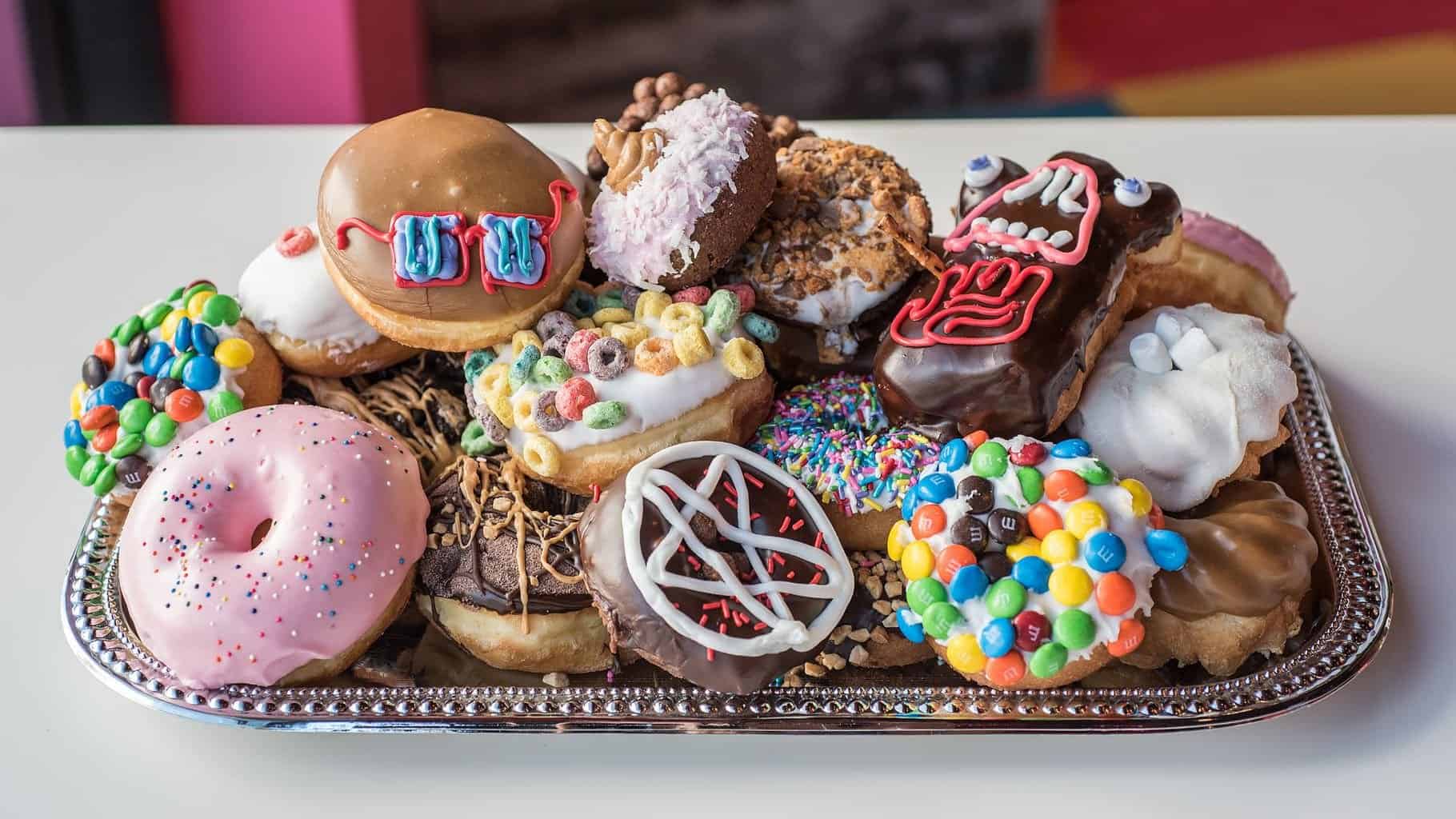 Voodoo Doughnut makes its East Coast debut on the culinary stage this spring.
–
Be sure to follow Orlando Informer on Facebook, Twitter, and Instagram for the latest news and tips at Universal Orlando, Walt Disney World, and other Orlando attractions.