Welcome to the next edition of our Special Needs Are Universal column, featuring questions and answers to help those with disabilities plan their day at Orlando's theme parks. Our goal here at Orlando Informer is to offer all guests the tricks and tools of touring Universal Orlando, and being able to help special-needs guests is no exception.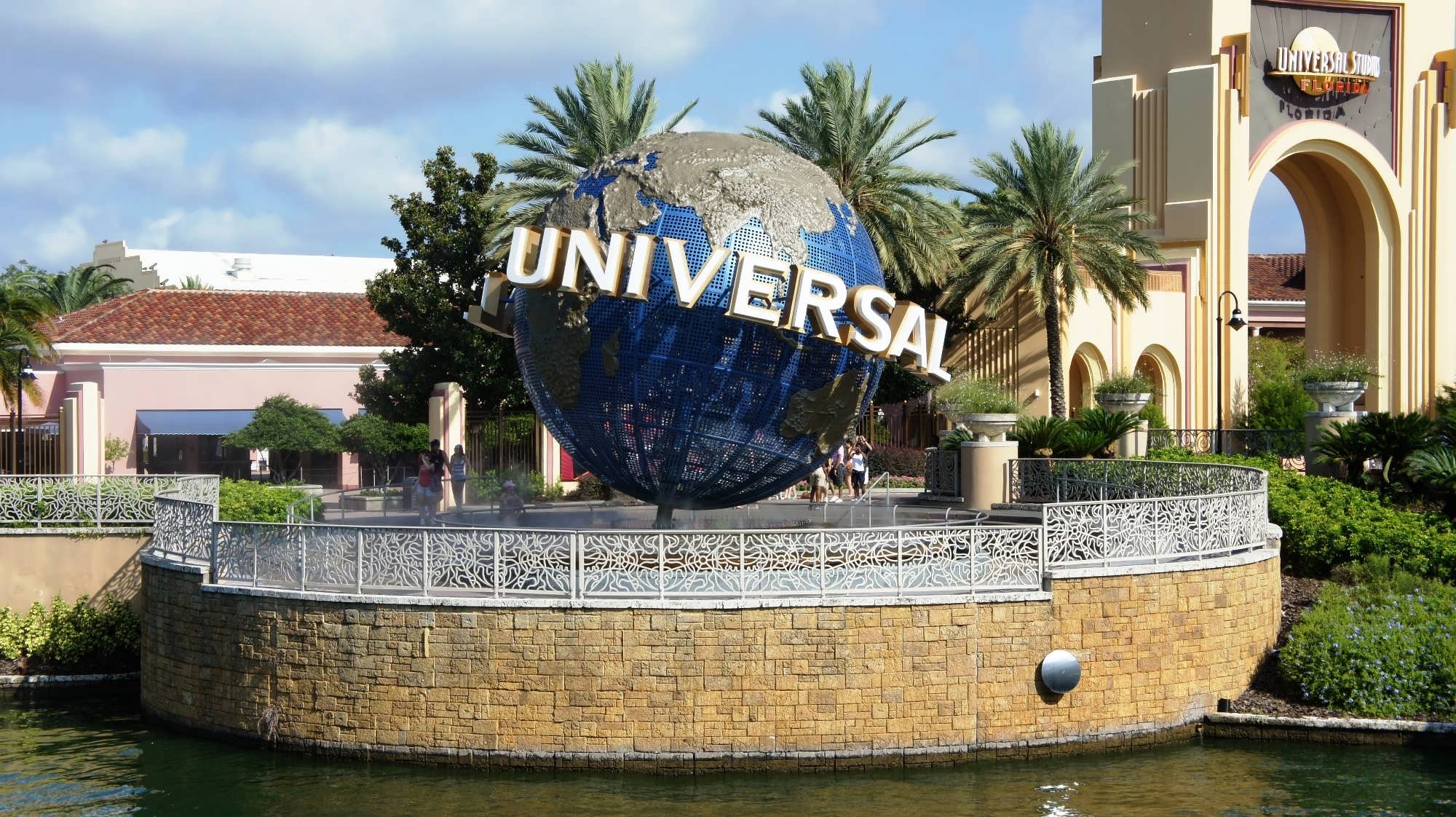 Although our SNAU articles focus heavily on Universal Orlando, we also have been developing additional disabled information for other vacation destinations in Central Florida, including SeaWorld Orlando and Busch Gardens Tampa. I have recently been asked questions about both of these parks, so I've done a bit of research that may also be beneficial to your vacation in Florida.
Carolyne from Scotland wrote to me in September, explaining that her son had broken his leg and would be in a cast fitted with a titanium rod during their upcoming trip to Walt Disney World, Universal Orlando, and Busch Gardens. Since he would be using a wheelchair, she wanted to know if she should request a disability pass at these parks.
Universal Orlando disability assistance
I told Carolyne about Universal's Attraction Assistance and Guest Assistance Passes and said that it would be a good idea for her to make that request. I also sent her the information from the Universal Orlando Resort Rider's Guide for Rider Safety and Guests with Disabilities (PDF file) regarding guests who are in casts:
Guests with casts or braces will be restricted from riding rides where the cast or brace may present a hazard to the guest or others. Casts or braces, where permitted, must fit comfortably in ride unit and not interfere with proper functioning of ride restraint. If in doubt about your ability to safely experience a ride, please consult with an attraction attendant or Guest Services for further information.
Although a doctor's note is not a requirement, it is always a good idea to have one with you in case of a medical emergency, and Guest Services will sometimes acknowledge that you do have one – Carolyne said they did glance at her son's, for example. Based on the above information, not only did I tell her to advocate for her son's temporary disability, but to consider asking to have her son be evaluated. For a kid, there is nothing worse than being excited about a ride, only to be told, "Sorry, you can't ride in a cast."
Carolyne contacted me after their visit to report on their trip. She was told it would be up to her as to what rides they wanted to try; her son was not issued a disability pass.
On the rare occasion that this does happen, it is possible that the TMs at the individual rides may help if you request their assistance. Indeed, this scenario turned out to be the case for her son.
Team Members at both Universal Studios Florida and Islands of Adventure were sympathetic to her son being in a wheelchair; on the days they toured the parks, they were sometimes sent to the Express Pass queues. The help they received made a difficult situation easier to handle, and they enjoyed their Universal visit.
Carolyne also raved about the help they received from a Team Member named Lucy who "went above and beyond the call of duty" during a downpour – although soaked herself, she helped Carolyne and her son find shelter.
Disney World and Busch Gardens disability assistance
After Universal, Carolyne and her son next toured the Walt Disney World theme parks. Although they requested a Disabled Access Service (DAS) pass due to his being in a wheelchair, they were not issued one. The experience was not positive for them, and they received little other assistance, which put a damper on their visit.
So when they arrived at their next stop, Busch Gardens Tampa, they didn't even try to obtain a disability assistance pass. At the first ride, however, they were approached by a member of the Busch Gardens team, who asked to see their "yellow slip." When Carolyne informed them she didn't know what that was, another Team Member delivered one to them and enrolled her son on the spot! Carolyne said that the card listed the rides with three slots for each. A ride attendant would sign the card, then show them to the express line or elevator.
Busch Gardens' main accessibility guide page has an overview of their special needs information. Included here is a link to their Accessibility Guide (PDF), which explains their Ride Accessibility and Special Access Programs (both of which require guests to be enrolled in). We have also briefly touched upon this information in the Special Needs Are Universal forum, which can be found in this thread.
If you wish to contact Busch Gardens directly, their phone number is (813) 987-5885, and their email address is bga.guestinformation@seaworld.com.
Carolyne said her son enjoyed their Florida vacation. And here's how she described their experience at Busch Gardens Tampa specifically: "Fabulous, no stress, no confusion, and not feeling like you're putting them out each time you approach a ride. My theory is each park should take this approach."
I wholeheartedly agree.
Can you take your own food into SeaWorld or Busch Gardens?
Speaking of Busch Gardens Tampa…
The question of taking your own food into SeaWorld Orlando was posed recently on the OI Forums. Although others had provided some information about what you can and cannot take through the gates – including a copy of the SeaWorld Food and Beverage Policy (which is the same for its sister park, Busch Gardens) – I know many of us with disabled family members have special dietary needs that can't always be met by theme park restaurants.
This has actually been one of the biggest obstacles for my family when visiting any park, because my daughter can't chew. She's on soft or blended foods, and even when we ask if soups can be blended, many facilities don't have the equipment needed.
Both Universal and Disney have been very accommodating about special needs guests carrying in their own food, and we personally have never been questioned about the items we carry in our daughter's wheelchair bag. Because we are considering obtaining passes for Busch Gardens – thanks in part to their generous disabled policy, which Carolyne tipped us off to – I decided to find out more about the situation.
I sent a message to the Guest Information email address and asked if what we carry (pudding/applesauce cups and Ensure drinks) would be acceptable, just in case that mac 'n cheese or spaghetti wouldn't work. I received the following reply within just a few hours:
Thank you for contacting our SeaWorld Parks & Entertainment® family of parks.
We do not permit outside food or drink into the park. However, we will make an exception for you. In the event that you wish to bring a cooler, you may bring a soft-sided cooler no larger than 15″ x 15″. It may contain no glass items. Please bring a copy of this email to the entrance bag check/turnstile area upon arriving at the gate.
Thank you again for contacting us at SeaWorld Parks & Entertainment®. We hope to see you soon!
Maureen, one of our OI trip report bloggers, has said that she's been allowed to take in snacks but no straws at SeaWorld and Busch Gardens (plastic straws are potentially harmful to the animals). So, if your family member has a need for carrying in their food, please email bga.guestinformation@seaworld.com or call (813) 987-5885 so that you can receive verification ahead of your visit.
Keep those questions coming!
Not only are questions being asked on the SNAU forum, but, for those who wish a private response, I'm also answering queries through the forum messenger and my SNAU email (specialneedsareuniversal@hotmail.com). The more questions asked, the more we'll be able to help!
Keep sending those questions, no matter which way you prefer!
DISCLAIMER: Neither the author of this post nor any of us here at Orlando Informer is an official representative of any theme park in Orlando. While we work diligently to provide you with the very best advice from our collective expertise and experience, it is still your responsibility to verify your plans with each theme park. Thanks for your understanding!
View all of our Special Needs Are Universal blog posts
<script async src="//pagead2.googlesyndication.com/pagead/js/adsbygoogle.js"></script>
Planning a vacation to Orlando?
Want to skip all the work and just price out a vacation to Universal Orlando? We'll find the best deals for you – for free (seriously.) Learn more, or check out some of the current deals: