Last week, it was the holiday decorations first popping up along the streets of Islands of Adventure; this week, the yuletide cheer has made its inevitable way to a few more choice locations.
While strolling through Universal Orlando's second theme park today, we came across some Christmas trees that had been set up inside of Marvel Super Hero Island's Marvel Alterniverse Store. These are always some of our favorite festive flourishes in the entirety of the resort, given their ability to combine the traditional holiday iconography with some decidedly-Avengers fun (the Iron Man mask snuggled in the boughs of the giant tree is easily one of our favorite touches) – but they're not to be overshadowed by another perennial highlight. Jurassic Outfitters, what is arguably the main gift shop in Jurassic Park, is sporting the only other Christmas tree we've yet to encounter thus far – and the tree that always makes us smile every time we happen to glance at it. (Who can resist the flashing-light ornaments or the "10,000 volts" signs?)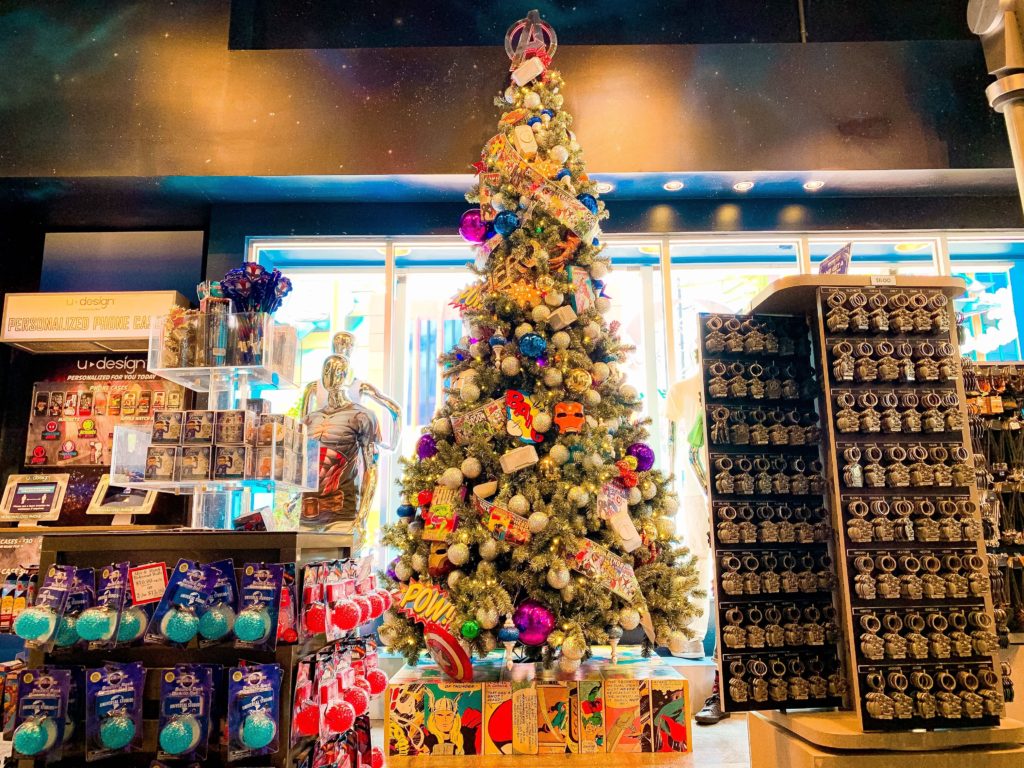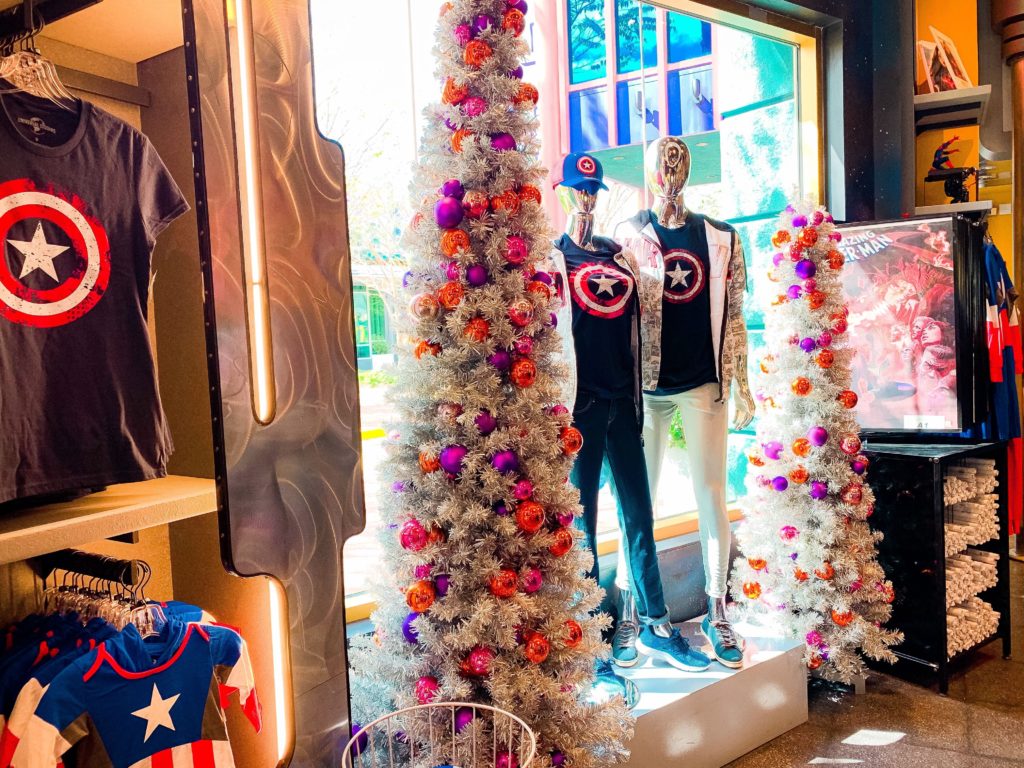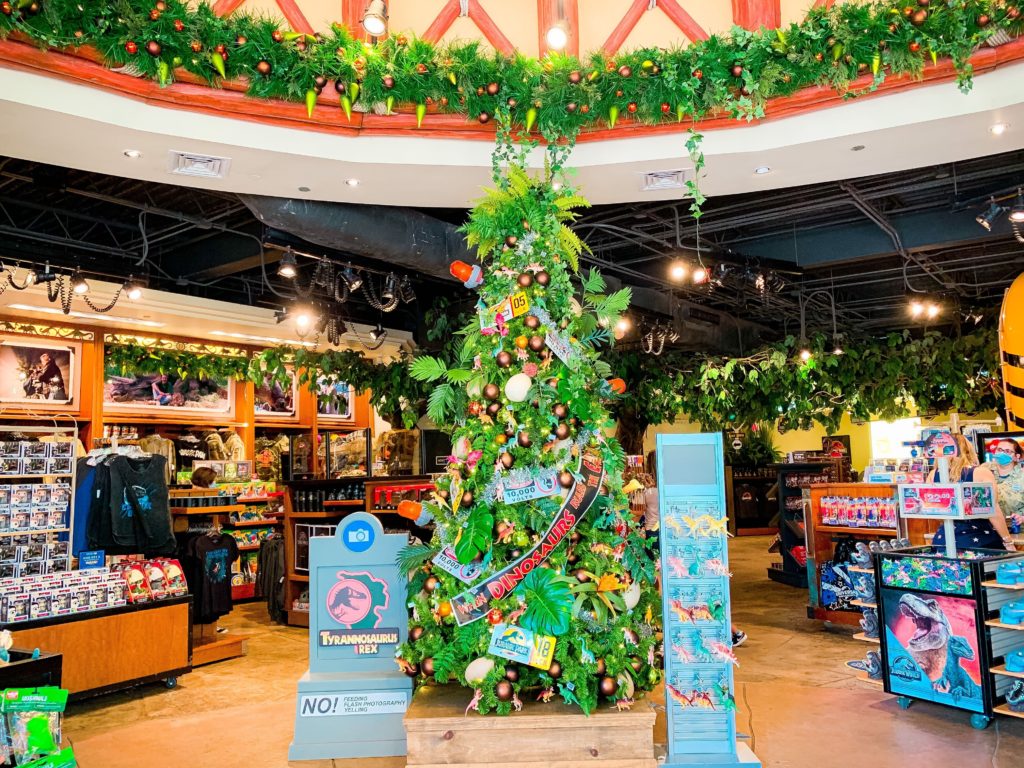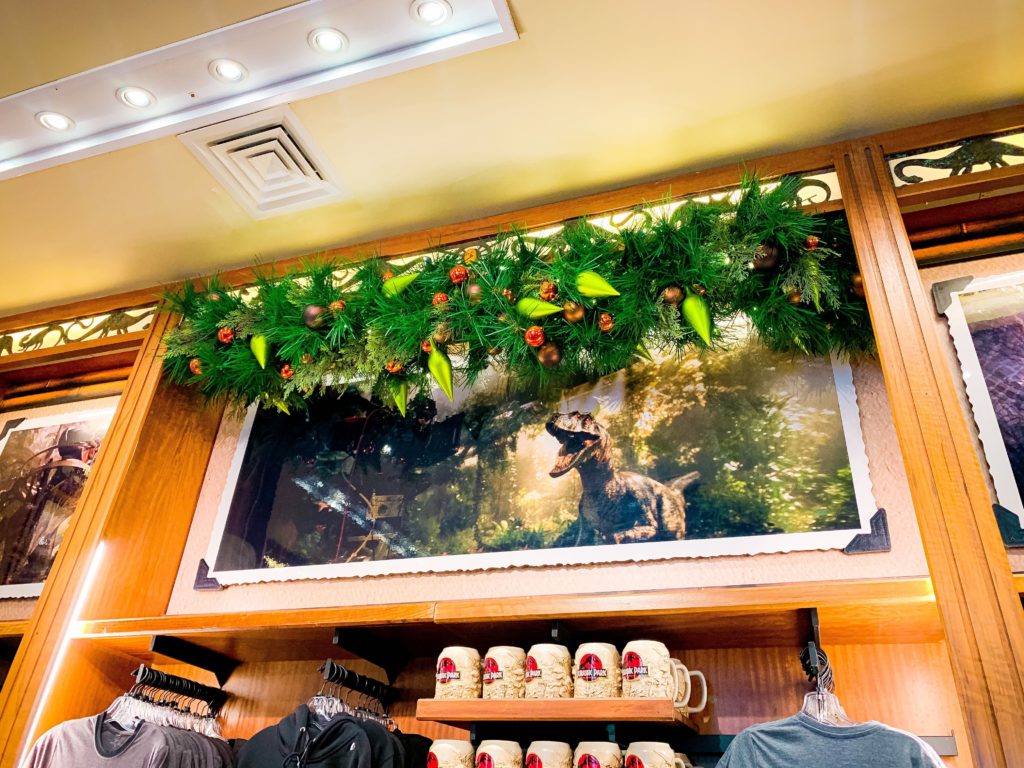 We say "every time" because 2020 isn't the first time that either location has sported these delectable decorations – that honor actually belongs to 2019, when the Holiday Tree Hunt first debuted all across Universal Orlando Resort. We have to be careful here, however; even though both the Marvel and Jurassic trees are, indeed, repeats from last year's yuletide scavenger hunt (and even though the company resurrected – and expanded – the concept for this year's highly unusual Halloween celebration, just in scarecrow form), we can't automatically conclude that the feature is returning without any kind of official announcement.
But the biggest news of the day, of course, is the very centerpiece of Islands of Adventure's festive décor: The Wizarding World of Harry Potter – Hogsmeade. The process of putting up the various magical decorations had just started the night before, with a long way to go before reaching its conclusion, but it doesn't matter – each individual ornament or wreath is always perfectly placed, and the fact that each is tailor-made for its corresponding storefront is just icing on the seasonal cake. Christmas really can't get much better-looking than this.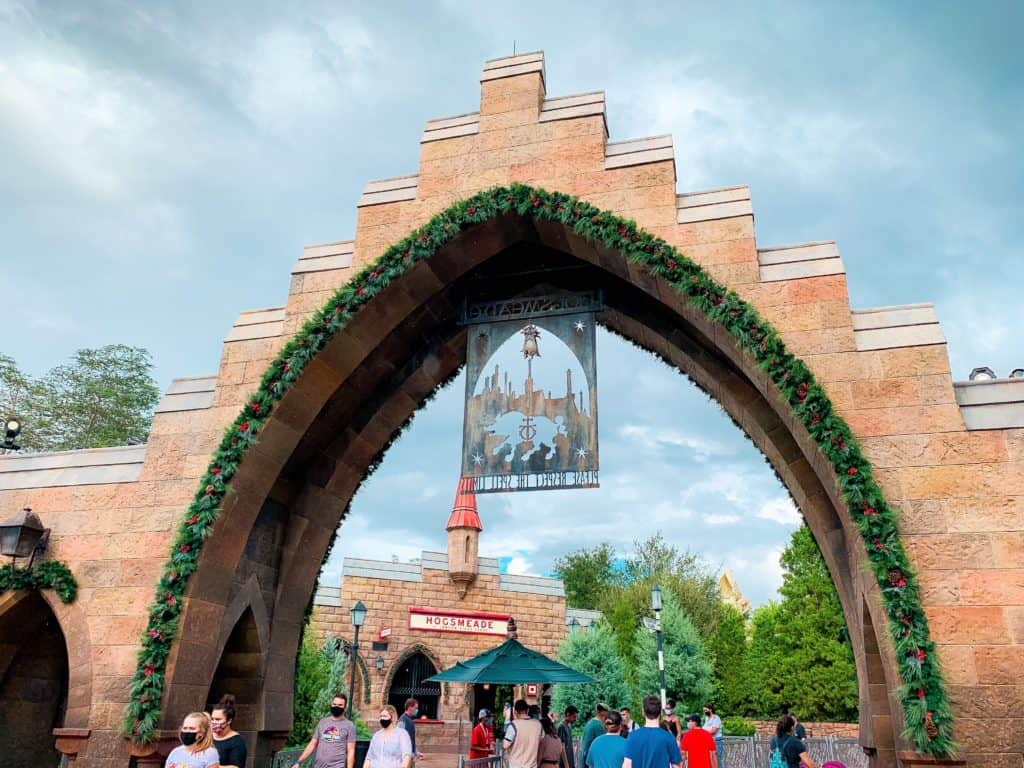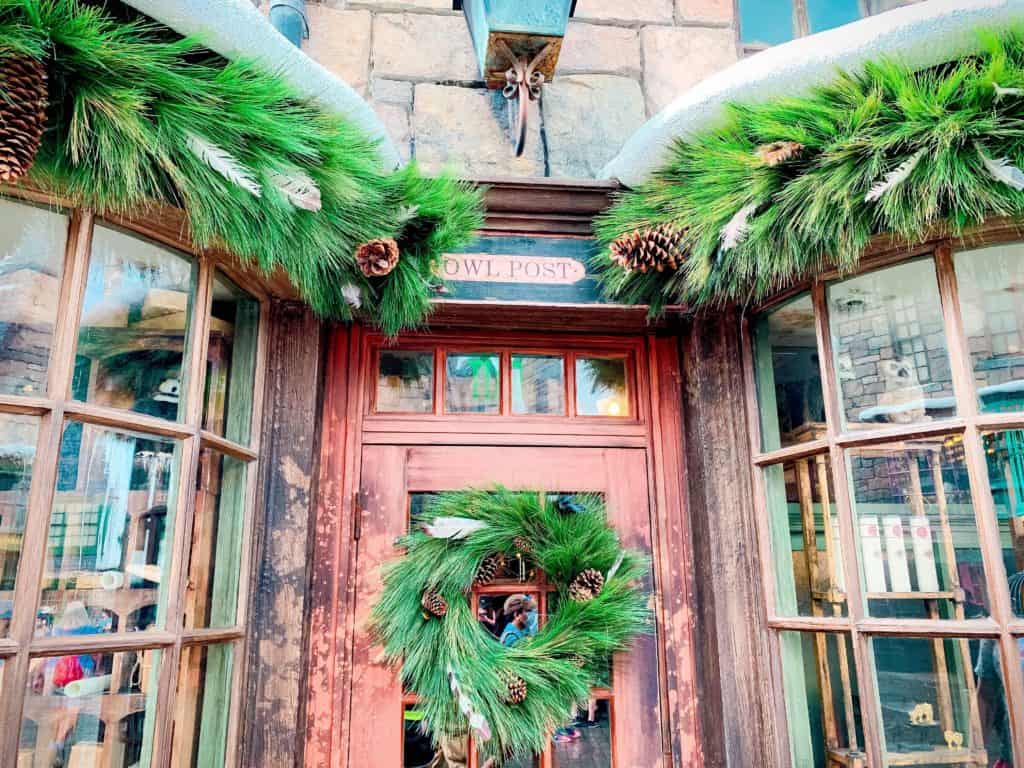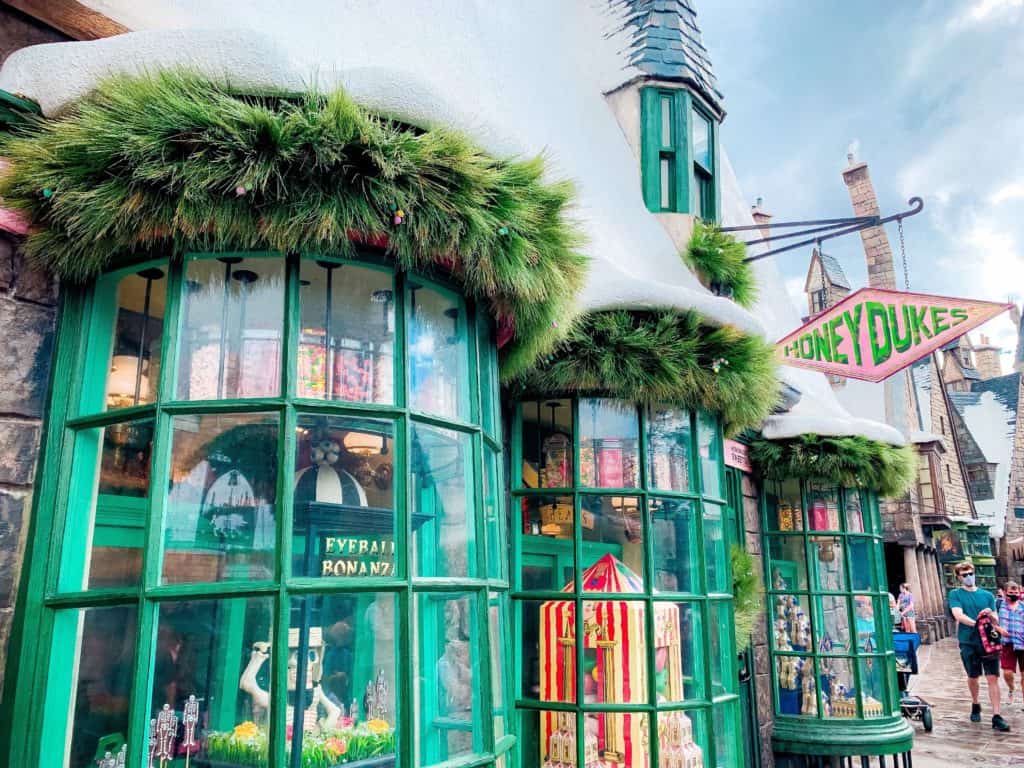 At this rate, Universal Orlando Resort will be more than ready for the start of its annual Holidays celebration, which will commence on Saturday, November 14.
---
Share your own Christmas memories – and pictures! – of the holidays at Universal Orlando with 110,000+ other die-hard fanatics in our Orlando Informer Community on Facebook.
And be sure to follow Orlando Informer on Facebook, Twitter, and Instagram for the latest news, tips, and rumors at Universal Orlando, Walt Disney World, and other Orlando attractions.