When Universal Orlando reopened after its COVID-19 shutdown back on June 5, we weren't terribly surprised to see that Universal was selling face coverings to newly arriving guests (since they're required to set foot inside the resort and all). What did surprise us, though, was the fact that only generic, non-themed ones were available – where were the ones devoted to Universal Studios, or Jurassic World, or, most especially, Harry Potter?
That was only a temporary absence, of course; now, it's so common to see branded face masks, there were several devoted to Halloween Horror Nights in the months leading up to that holiday, and the Boy Wizard designs have since arrived in droves, from the various Hogwarts houses to, most recently, a Hogwarts School of Witchcraft and Wizardry crest (which we'll touch back on in just a moment, actually).
And the latest wave of newcomers continues this timely, fan-favorite trend by tying into the next big occasion to descend upon Universal Orlando: Christmas.
With only two weeks to go before the resort kicks off its annual Holidays celebration (it starts on Saturday, November 14 and lasts all the way until Sunday, January 3, just in case you need a refresher), a mini-slew of coverings has magically materialized just like jolly ol' Saint Nick himself. There are four in total: the iconic Universal globe surrounded by equally iconic Christmas lights; a plaid pattern littered with snowflakes; a green-and-red take on the traditional Universal Studios logo; and – our personal favorite – an ugly Christmas sweater rendition of that same logo.
But that's not all! Other recently introduced masks include yet another in Universal's retro line (this time, taking on the classic Back to the Future, which was one of the very first rides at Universal Studios Florida) and a follow-up variation on the Chocolate Frog design (those candies being a perennial best-seller over in The Wizarding World of Harry Potter, of course).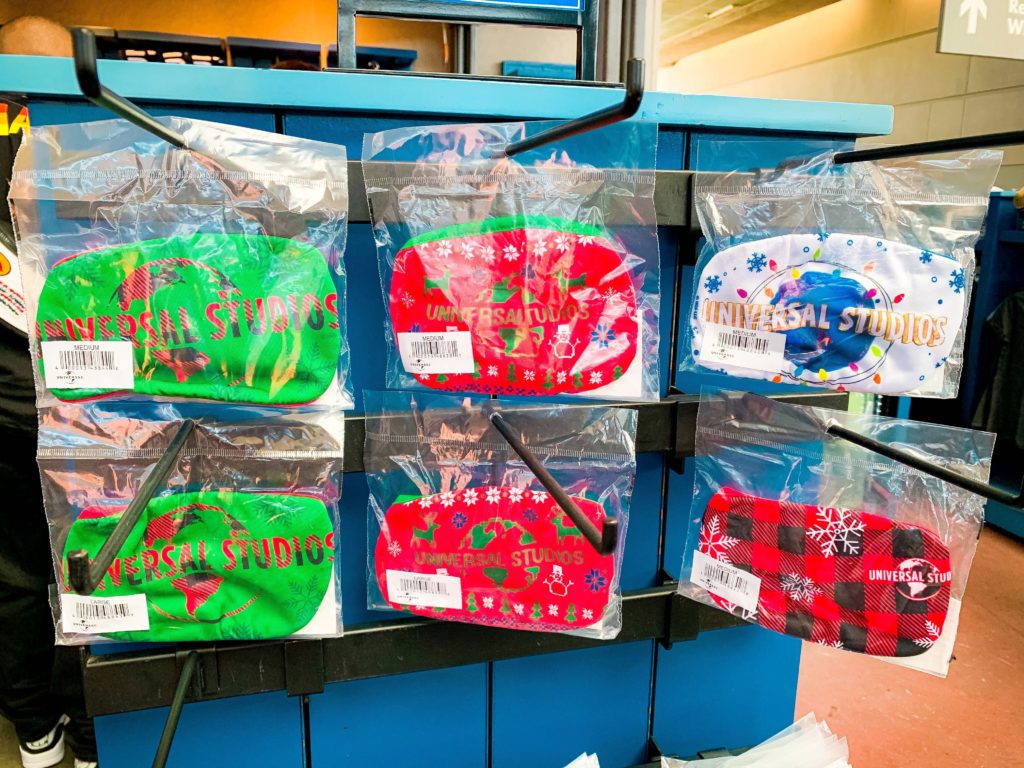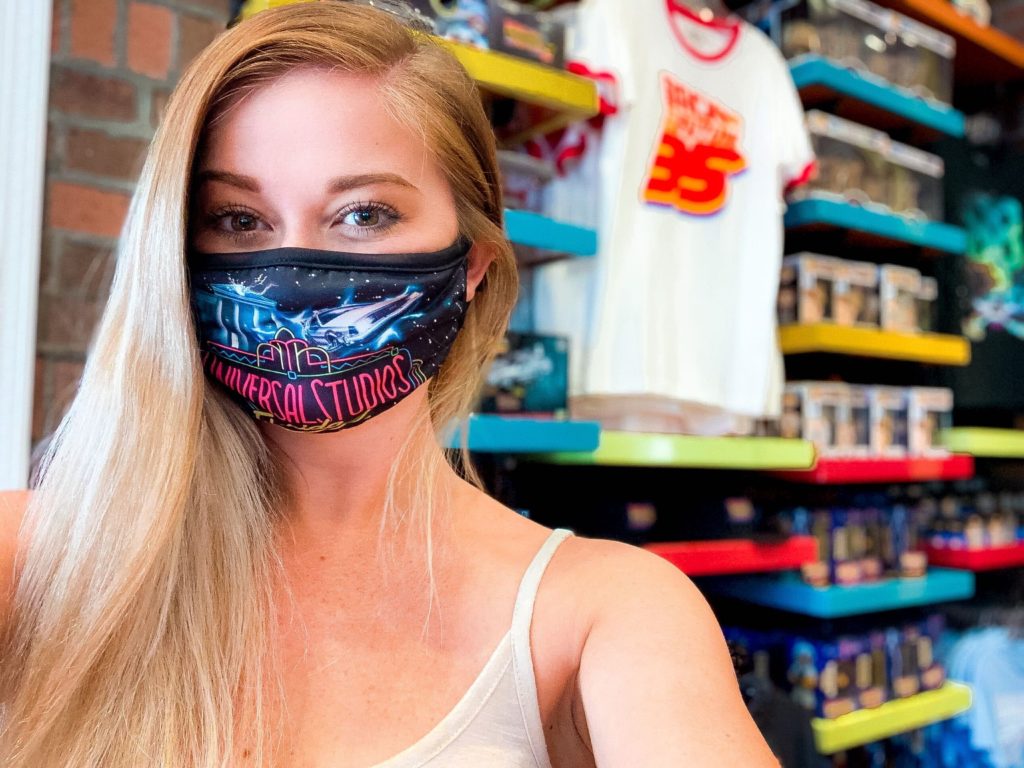 Maybe because of their popularity – or maybe just because it is an inevitable theme-park law of physics – these face coverings have risen in price since their debut five months ago: they're now $8 for one or $20 for three, up from $6 and $15, respectively. (Over at Walt Disney World Resort, meanwhile, the price tag has gone up to $9.99 per item.) Not that this has at all deterred guests or their purchasing habits – when we were at the parks over the weekend, we noticed that the white-and-gold Hogwarts crest covering we spoke about just a moment ago was nearly sold out, with only the large size left. We can only imagine that this will be the same story for all six of these new masks, as well.
---
What's been your favorite Universal Orlando face mask thus far? Share your answers – and your pictures! – with 110,000+ other die-hard fanatics in our Orlando Informer Community on Facebook.
And be sure to follow Orlando Informer on Facebook, Twitter, and Instagram for the latest news, tips, and rumors at Universal Orlando, Walt Disney World, and other Orlando attractions.