Orlando's world-class attractions make it the number-one tourist area in the world, but what if vacationers aren't the only beings this destination attracts? Consider this: ghosts and spirits are believed to congregate here, too!
I've consulted my Ouija board and conjured up Central Florida's best ghost tours to satisfy those who seek the more spirited side of Orlando (and beyond).
American Ghost Adventures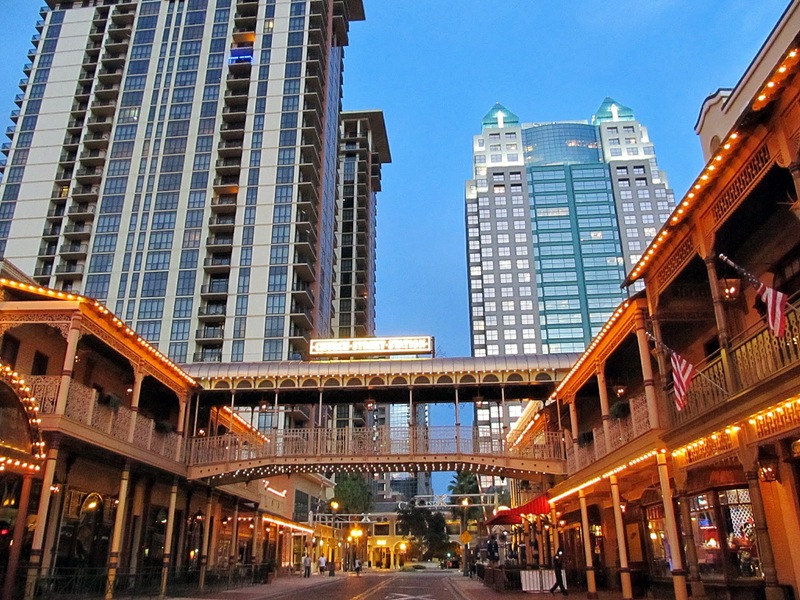 Location: downtown Orlando
Phone number: 407-256-6225
Website
The hustle and bustle of downtown Orlando is lively enough before even considering the potential spirited spooks that may call it home. American Ghost Adventures is one of the most well-known ghost tour groups, as they have been in business for over a decade. Besides downtown Orlando, you can book them for a ghost tour of the New Smyrna Beach area (which is a pub tour), Mt. Dora, and Winter Garden.
The Orlando tours are offered nightly. You can also inquire about overnight trips and other special excursions, as well as team-building events.
Ticket prices range from $20 for the tour to $250 for special events.
Haunted History Tour of Downtown Sanford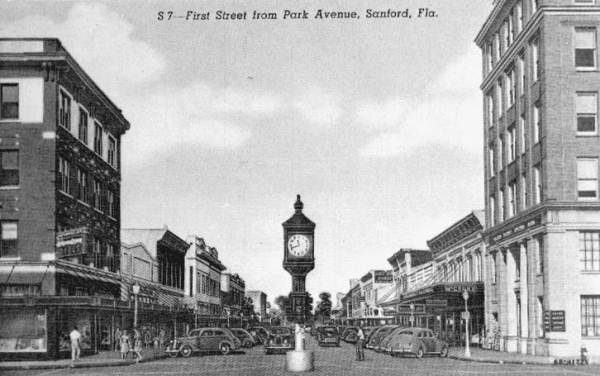 Location: downtown Sanford
Phone number: 407-710-5816
Website
One of Central Florida's best historical areas is downtown Sanford. The county seat of Seminole County, Florida (one of Orlando's neighboring counties) was established just about 150 years ago – the stories these streets could tell! You'll get to hear some of them during this ghost walk.
See this lovely downtown area from a different perspective and learn some unique history about Sanford. It all culminates with a visit to a haunted building!
Tickets are $20 per person.
Haunted Tours at the Maitland Art Center
Location: Maitland Art Center, Maitland
Phone number: 407-539-2181
Website
The history found at the Maitland Art Center, coupled with the beautiful architecture and artistic elements, make this a whimsical spot – there is 80 years' worth of history waiting to be explored.
During the month of October, haunted tours are offered every Friday. If you miss out on this experience, don't worry – you can still enjoy a regular walking tour of these grounds, and chances are you'll feel the presence of the founding artist, J. André Smith, who established the location during the final years of his life (which was from 1937 to 1959).
Advance tickets are $10 for members and $15 for general attendees; walk-up tickets are limited and cost $15 and $20, respectively.
Historic DeLand Ghost Tours
Location: downtown DeLand
Website
Repeatedly voted as America's Best Main Street, downtown DeLand is worth the 45-minute drive from the attractions area in Orlando. In fact, it is near Cassadaga, which is considered to be one of the most haunted destinations in the country (more on this in just a moment).
This walking tour is currently only offered in October and the beginning of November, so take advantage while you can.
Tickets are $20 per person.
Cassadaga Spiritualist Camp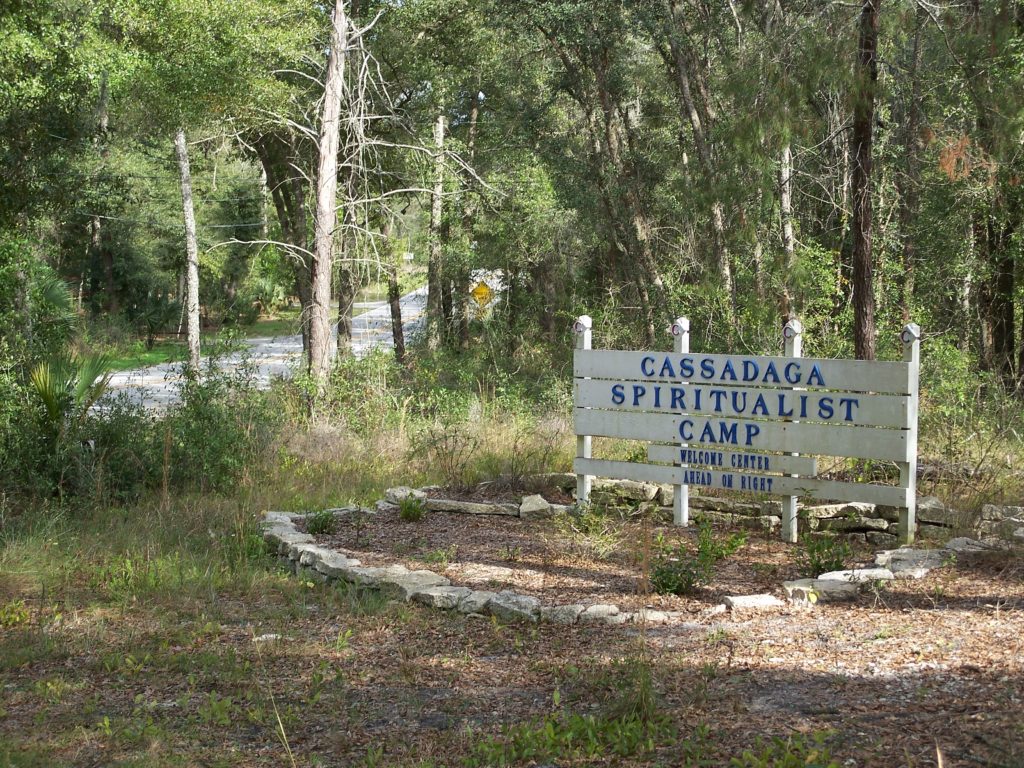 Location: Cassadaga
Phone number: 386-228-2880
Website
This Victorian-era community was established in 1894. The area's springs are believed to have healing powers, and, over the years, psychics and mediums have been drawn to this community. Mysterious spirit activity abounds.
You'll learn about the history of this place and also encounter the special energy of Cassadaga. The cost is $15 per adult and $7.50 per child (ages seven to 12), while children six and under are free. Walking tours are regularly held on Thursdays, Fridays, and Saturdays, at 2:00 pm.
Although the Cassadaga Spiritualist Camp offers tours year-round, they go all out for Halloween (of course). On October 29 and 30th, from 7:00 pm to 10:00 pm, you can participate in a talk in the camp's temple on the history of Halloween. There will even be psychic readings and a fortune-telling bone thrower to top it all off. The cost is $10 per person and $5 for children under 12.
Greenwood Cemetery Moonlight Walking Tour
Location: Greenwood Cemetery, near downtown Orlando
Phone number: 407-246-2615
Website
One of the most coveted experiences in Orlando, the Greenwood Cemetery Moonlight Walking Tour occurs once a month. Tickets open up two weeks in advance of each tour, and they always sell out. The tour is free, but donations are encouraged.
If you are lucky enough to secure a spot, you will learn about the incredible history of not only the cemetery, but also of the city of Orlando itself. Many of the city's founding residents rest here, for all eternity.
(Note: this tour is not a ghost tour but, rather, a historical tour that takes place under the moonlight.)
Tampa Ghost Tour
Location: downtown Tampa
Phone number: 727-398-5200
Website
Perhaps you've got a visit to America's number-one beach, Clearwater Beach, on your list of things to do while you're in the Central Florida area. Or perhaps you're willing to make the one-hour-or-so drive to Tampa just for the ghost tour. Either way, you're in for a treat, as Tampa is full of interesting history and details.
Being along the Gulf of Mexico, this city has seen its share of pirates, thieves, and souls looking for a better life. Menial labor in cigar factories and shipyards built this city, and it is this foundation that gives us many haunting stories.
This candlelight tour is sure to be one to remember.
Tickets are $20 per adult and $12 for children (ages four to 12).
St. Augustine Tours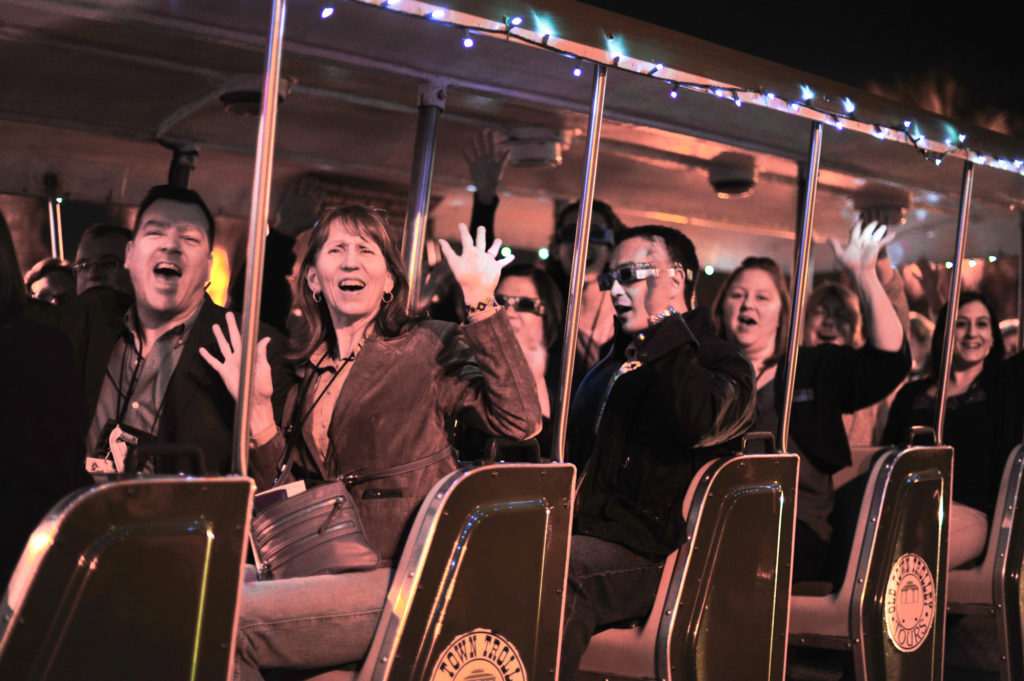 Location: St. Augustine
Phone number: see below
Website: see below
I'd be remiss if I did not include the nation's oldest city in this list. St. Augustine was the first city to ever be established in the United States – a place of such historical significance is bound to have ghost stories and interesting facts to share. It is about a two-hour journey from the attractions area, but if you are a history buff, it's worth the trip. Plus, it is on the coast, so you can make it a beach trip, too.
There are multiple tours available in this fascinating destination:
–
What's your favorite Halloween-season attraction or experience in Central Florida? Share your recommendations with 80,000+ vacation-planners and enthusiasts in our OI Community Facebook group.
And be sure to follow Orlando Informer on Facebook, Twitter, and Instagram for the latest news and tips at Universal Orlando, Walt Disney World, and other Orlando experiences.