Romantics, this is your year. With Valentine's Day falling on a Friday and Presidents' Day the following Monday, it's time for a long, luxurious weekend with your favorite theme-park partner.
Celebrating Valentine's Day at Universal is the perfect way to pay homage to your relationship built on roller coasters, Butterbeer, and dancing to the Islands of Adventure entrance music at rope-drop together, and we're here to give you a romantic weekend guide to the parks. The best part? All of it can be enjoyed at any point during the year, not just Valentine's Day – plus, most of our recommendations are easy to take action on last-minute.
Whether a staycation or a vacation, here are six fun ways to enjoy a romantic weekend at Universal Orlando Resort.
1. Choose wands for one another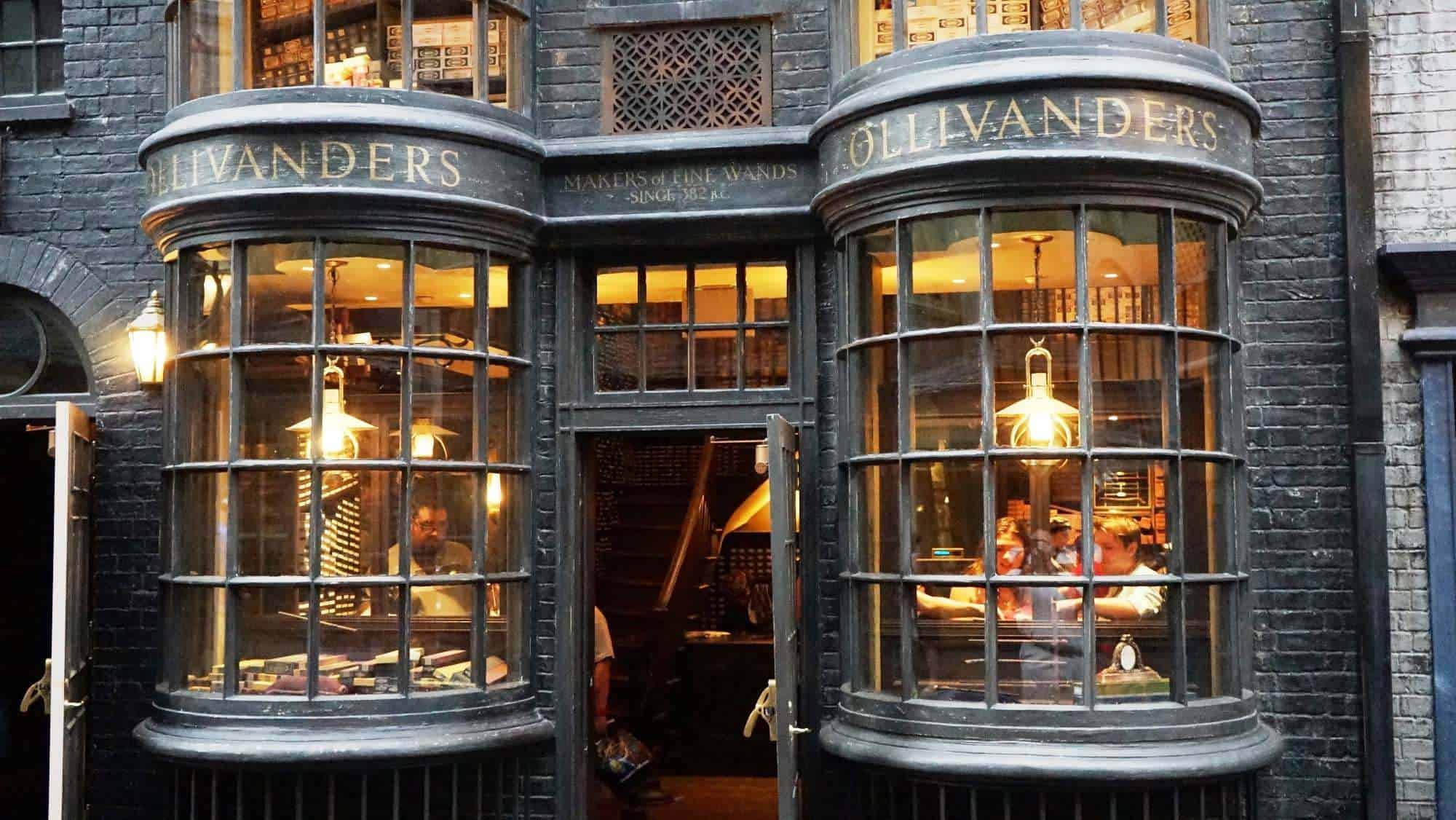 Location: Ollivanders at either Hogsmeade or Diagon Alley
We've all heard that "the wand chooses the wizard," but how about giving your significant other the chance? If you're getting your first wand or simply adding another to the collection, you and your loved one picking out wands for one another is a great way to make the magical experience extra memorable.
Make it meaningful by choosing the wand of a witch or wizard they emulate or by simply choosing a wand made from the wood of their favorite tree. You can also check out this Celtic wood calendar to get a wand dedicated to your anniversary or another special date.
2. Indulge at Voodoo Doughnut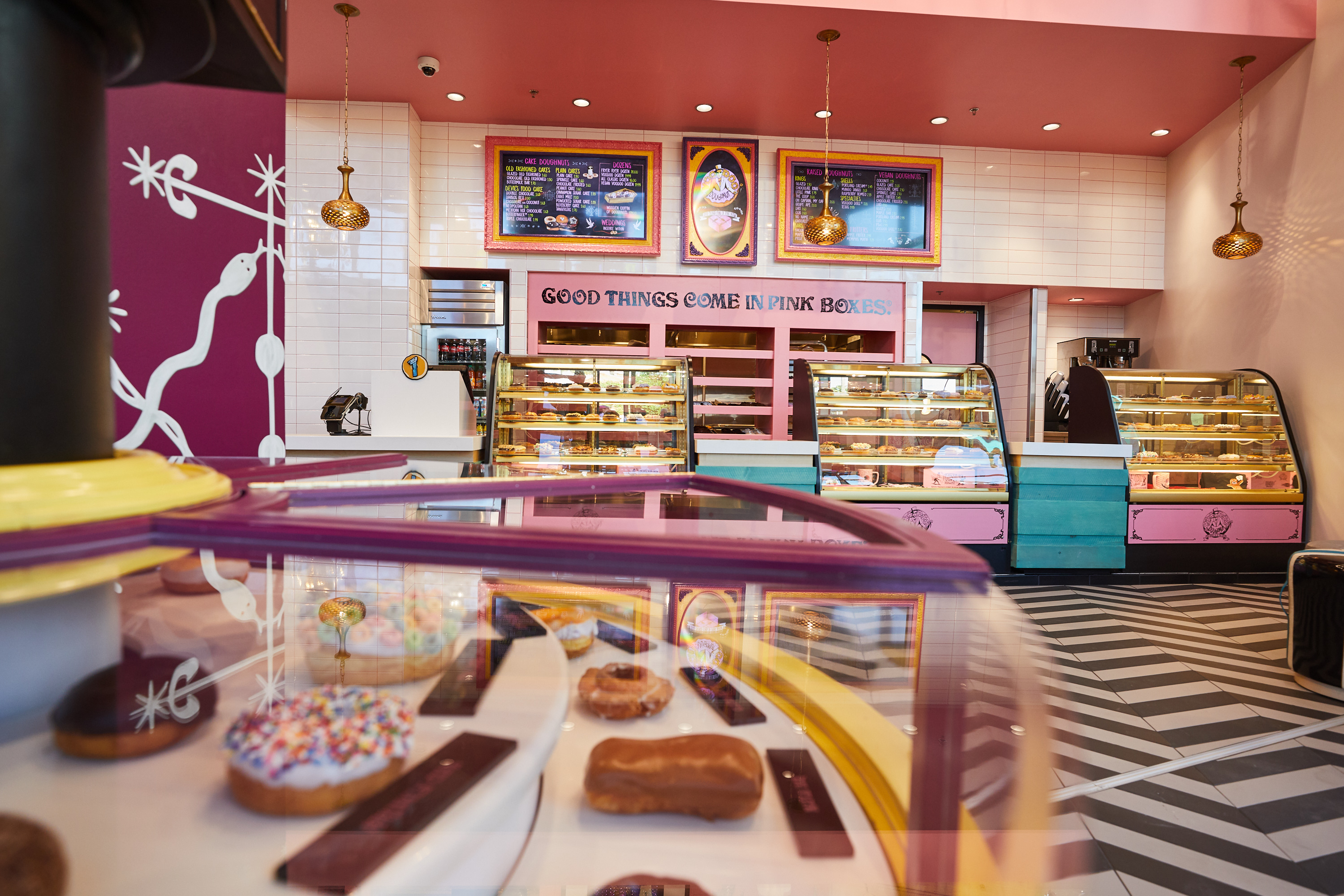 Location: Voodoo Doughnut at CityWalk
You're likely familiar with Voodoo Doughnut, the Portland-bred doughnut shop made famous for its spectacularly weird selection. Super sweet and delightfully colossal, these doughnuts are the perfect metaphor for your love.
Mix things up by giving your significant other's go-to order a try or do a tasting of some of the more interesting flavors. The Grape Ape is exactly what they mean when they say to try new things together.
3. Go out to a romantic resort dinner
Location: Universal Orlando hotels
A romantic weekend is the perfect reason to explore resorts you haven't yet ventured to. Universal Orlando's hotels have some of the best restaurants on property, particularly for a special occasion – not only do you get to enjoy an intimate dinner but also admire the ambiance of the resort decor. Consider making a night of it and booking a room in advance!
If pasta is the way to your heart, look no further than Bice Ristorante at Portofino Bay Hotel – the sophisticated atmosphere and vast Italian menu make for one dreamy date night. Desire something a bit more exotic? Heat things up at Royal Pacific Resort's Wantilan Luau, complete with fire dancers and an all-you-can-eat tropical buffet. And Hard Rock Hotel's The Kitchen is another fan favorite for delicious dishes.
4. Sip on mimosas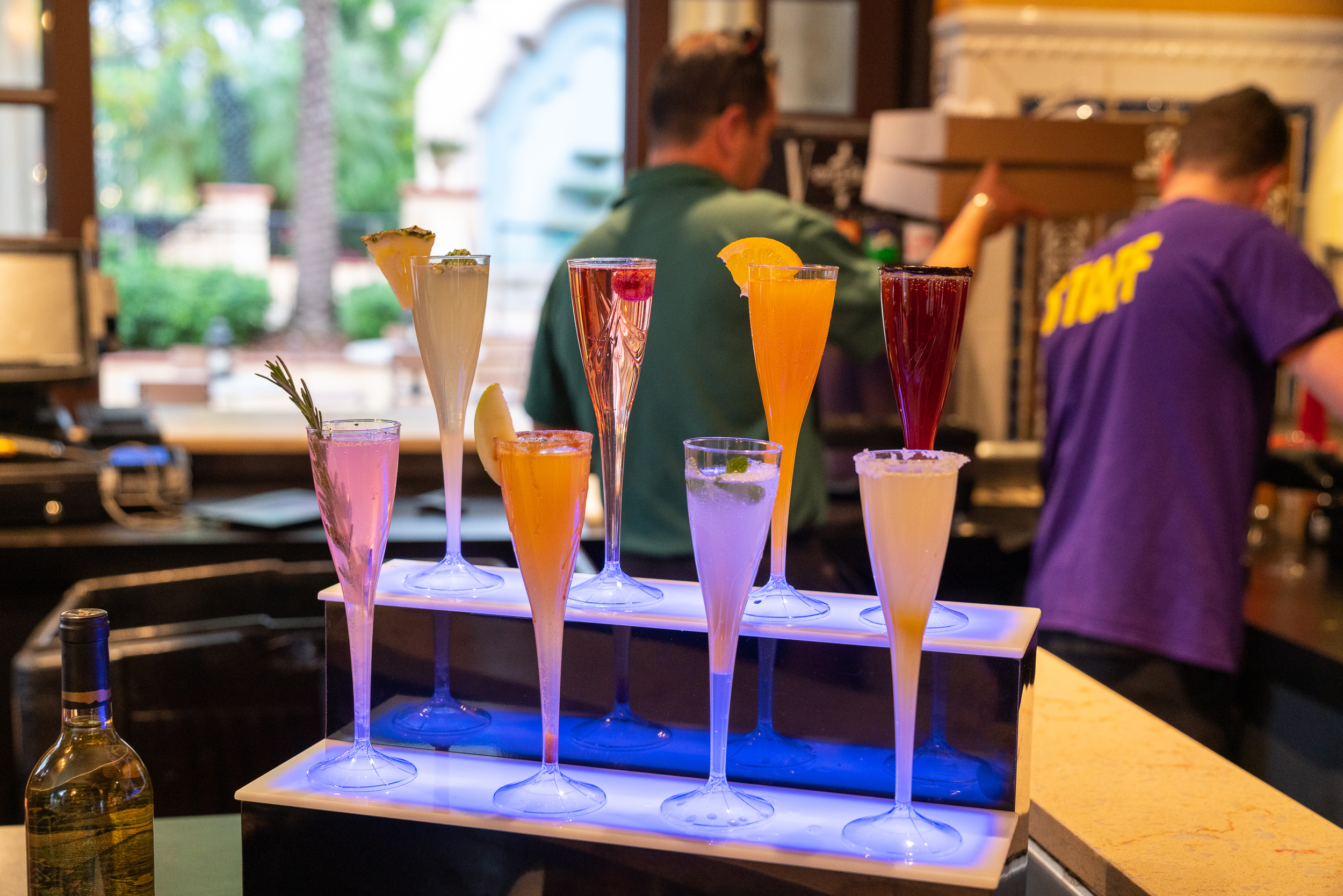 Location: Cafe La Bamba at Hollywood
Finnegan's Bar & Grill is my go-to for in-park cocktails, but Universal Studios Florida has some more elegant concoctions up its sleeve. While it's primarily advertised during Mardi Gras, the walk-up window at Cafe La Bamba has been serving up a wide array of specialty mimosas (in addition to wine and other offerings) – caramel apple, pineapple mint, raspberry rosemary, and pomegranate choco chili are just a few of the sensational mimosas served here. May we suggest grabbing one for your stroll to own each other's high scores on Men in Black: Alien Attack?
5. Coordinate matching merch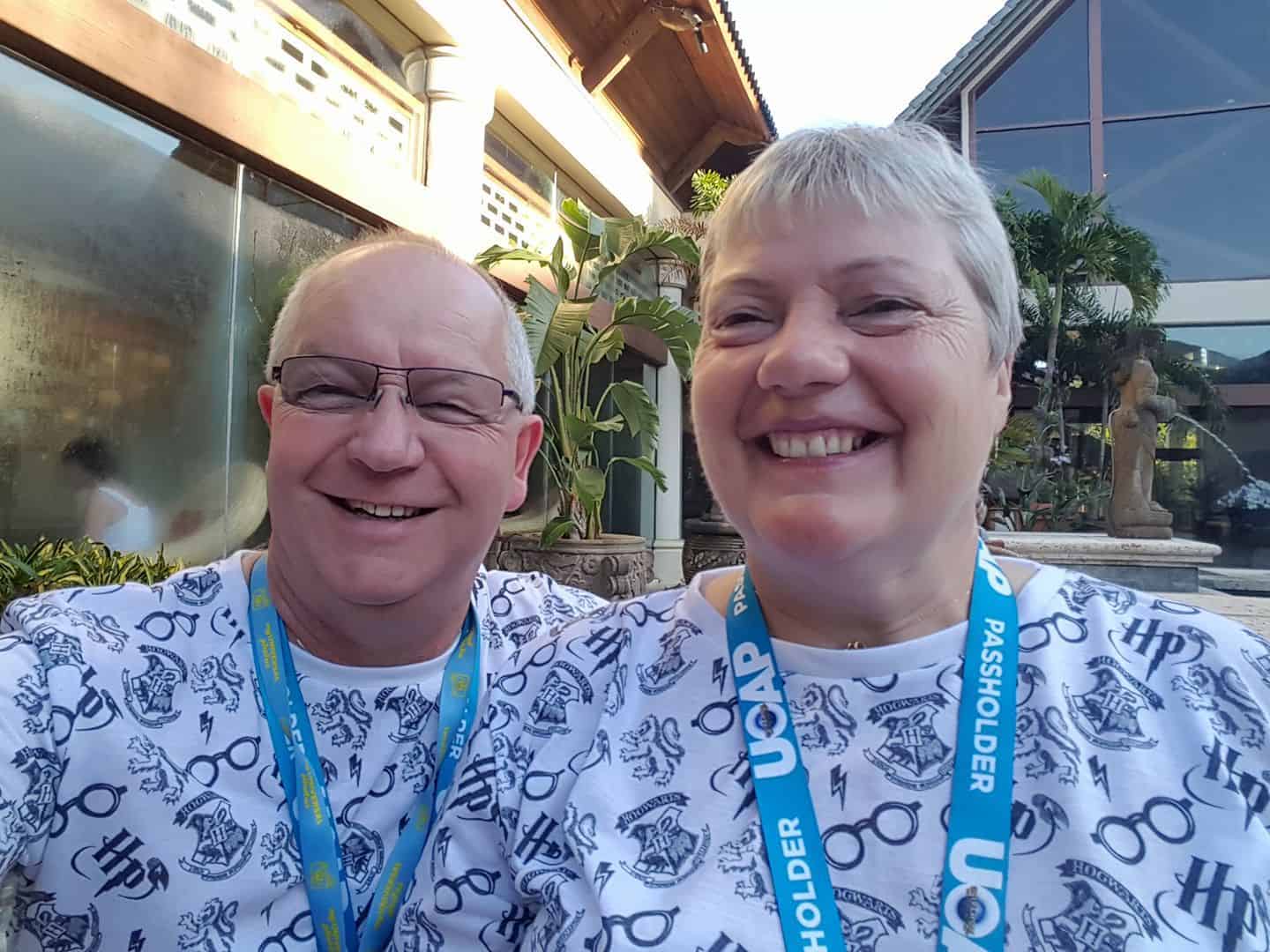 Let's be honest  – sometimes, it's fun to be that couple. Whether it's intentional couple apparel or a nod to the memories you've made together, locking down a look in sync with your better half is a fun way to make a romantic weekend at Universal extra fun (and perfect for photo-ops).
Flaunt the friendship you hold dear with your significant other by wearing complementary SpongeBob and Patrick spirit jerseys or grab some similar Jurassic Park swag to make it clear who you're willing to fight dinos for. Treat yourself to matching t-shirts paying tribute to the attraction you've rode together most. (And who doesn't want an E.T. shirt, after all?)
6. Sync up for spa day
Location: Mandara Spa at Portofino Bay Hotel
You probably don't typically think "spa" when you're on the subject of theme parks, but Universal has you covered nonetheless. Portofino Bay's Mandara Spa is a 13,000-square-foot haven for massages, facials, hair and nail care, and pretty much everything else you can imagine. Mandara is part of a small network of spas located within iconic destinations worldwide, so you know it's the real deal.
Our recommendation? Save this for the end of your weekend, when you're sore from stomping through Universal – those post-park massages will feel extra relaxing. Lastly, be sure to request one of the couples' rooms available for an extra romantic treat.
–
These are some of our favorite ways to spend a romantic weekend at Universal Orlando – feel free to save a few in your back pocket for that anniversary later this year! What are your best couple traditions? Share your love with 90,000+ other Universal fans over in our OI Community Facebook group.
And don't forget to follow Orlando Informer on Facebook, Twitter, and Instagram for the latest news and tips at Universal Orlando, Walt Disney World, and other Orlando experiences.