Planning a trip to Universal Orlando Resort is a very exciting and fun experience, but it can also be a little stressful and sometimes overwhelming when it comes to managing your budget. The typical travel expenses can add up very fast, but with enough research and preparation, you can keep vacation costs in check while enjoying a relaxing getaway.
Determining the Total Budget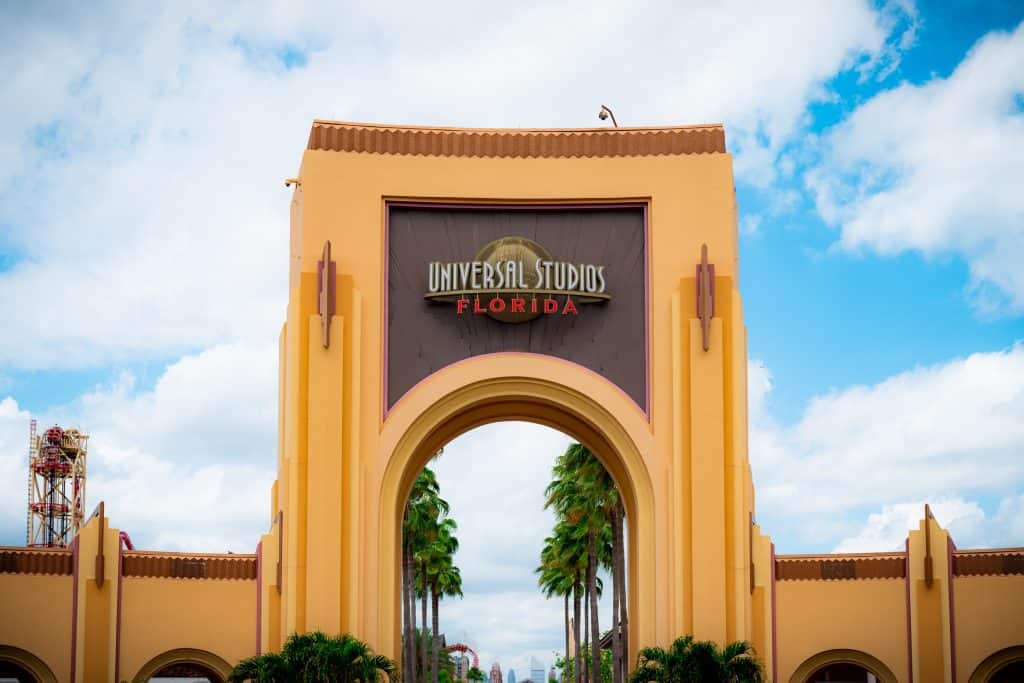 Whether planning a fun-filled family adventure, a romantic escape for two, or a thrilling solo trip, one thing remains vital – nailing down that grand total budget. It all starts with making a list of the essential components to create your dream vacation: travel, lodging, park tickets, food, and souvenirs. Determine how much you are willing to spend within each category and add all these amounts together to find your total budget for your Universal Orlando visit. With this in place, it is time to figure out how to stay within your financial blueprint.
Travel
Flying to Orlando or hitting the road, travel costs can quickly consume a huge chunk of your vacation spending plan. To get the most bang for your buck, decide how you want to arrive. If you choose to travel by plane, begin researching airfare from your closest airport to Orlando International Airport (MCO), the closest airport to Universal Orlando Resort. If the airline tickets land within your budget, awesome! Snag them and cross that off your list. If it doesn't, do not fear.
Try going to Google Flights and plugging in MCO as your destination, the travel dates, and how many tickets are needed. Then, click on "Track Prices" to be notified whenever the cost of the plane tickets has changed. If you are flexible with your travel dates and are not particularly picky about the airline you fly, hundreds can be saved in this component. For instance, a typical ticket on American Airlines to MCO can average around $275 per person, while the average flight on Spirit Airlines can average around $125 per person for the same dates.
Once you have made it to MCO, you will now need a way to get to your lodging destination. This can be an expense most people forget to prepare for. If you are staying at a Universal Orlando Resort hotel, we recommend checking out the Super Star Shuttle, the resort's transportation from MCO. This service must be booked at least 24 hours prior to your scheduled flight time and costs $39 per person above 10 years old and $36 per child ages 3-9.
Alternative options for airport transport are cabs and ride-share services. A ride-share service, like Uber or Lyft, from MCO to the Universal Orlando Resort area is usually about $30 for the cheapest option.
Driving to Universal Orlando can also be a cost-efficient choice, depending on where you are coming from. Opting for a road trip involves additional cost factors, like hotel parking fees. Many Orlando hotels offer convenient parking options for a small additional cost, so be sure to research whether your chosen accommodation includes this service.
Lodging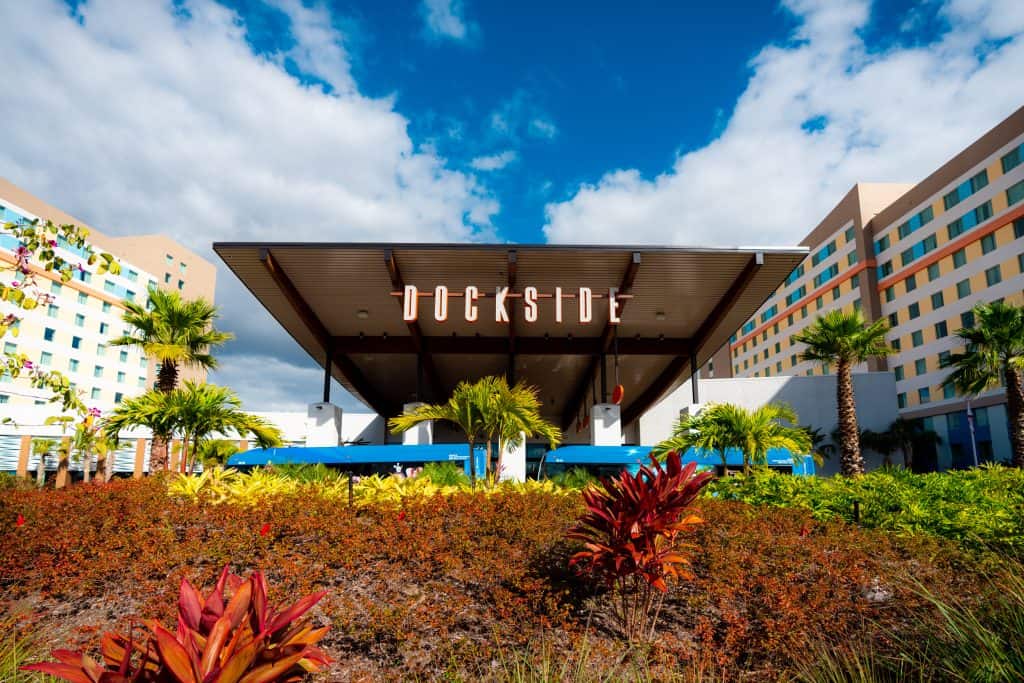 Thankfully, Orlando does not have a shortage of places to stay while on vacation. In fact, Universal Orlando Resort has eight different hotel options for any budget. They range from Value Hotels, such as the Endless Summer Resorts, to Premier Hotels, like Hard Rock Hotel.
Pricing equates to their amount of amenities and comfort. There is a hotel option for any budget on Universal property. The Endless Summer Resorts start at about $96 a night, while Hard Rock Hotel begins at $372 per night. Each accommodation provides complimentary transportation to the theme parks and Universal CityWalk. Some hotels have water taxis in addition to free shuttles and beautiful walking paths that have their own security lines. These are usually less crowded than the main security hub outside of CityWalk, allowing less time spent going through security and more time knocking out some of your must-do attractions. It's important to note that the Universal Endless Summer Resort hotels do not have walking path access but still benefit from quick and easy bus transportation.
If you decide to stay outside of Universal Property, there are plenty of accommodations in the surrounding area. When choosing this option, you may be faced with adding transportation costs to your budget. Not all off-site hotels have free transportation to CityWalk and the theme parks like Universal Orlando properties do. This may cause you to depend on ride-share services or renting a car to get around.
Park Tickets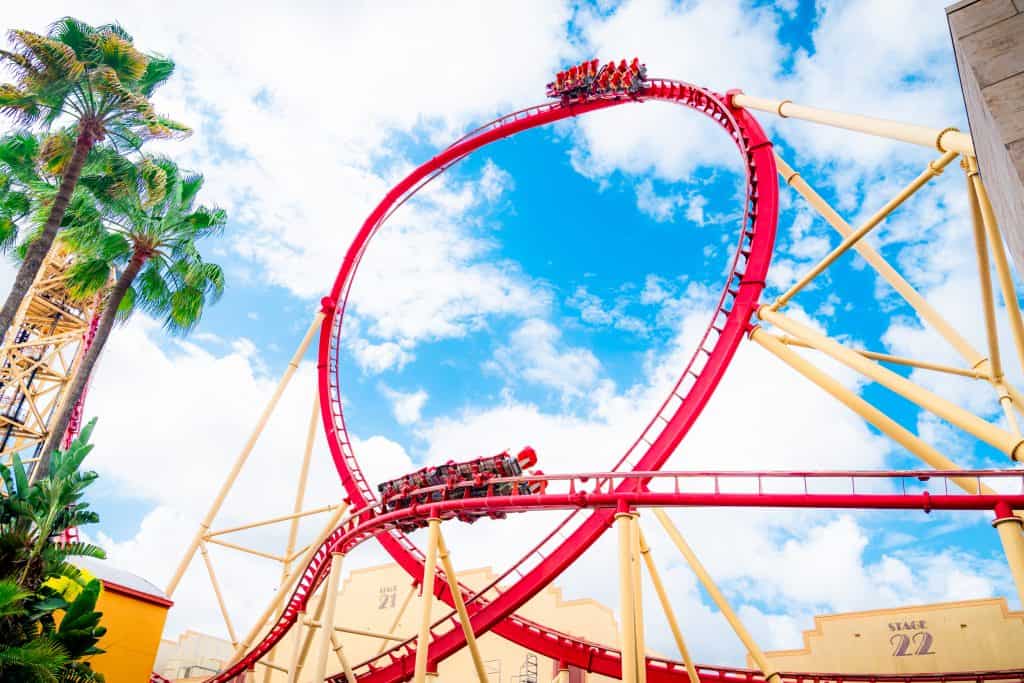 Fortunately for your wallet, Orlando Informer offers a variety of discounted tickets to fit any vacationer's plans. Purchasing through your pals at Orlando Informer can save you up to $63.37 over gate prices, meaning more cash to allocate to some delicious park snacks or sweet keepsakes. And if you are eager to minimize wait times during your Universal visit, we also have Universal Express Passes available at a lower rate, ensuring you make the most of your visit without the hassle of lines! Check out all of the possible savings here.
Food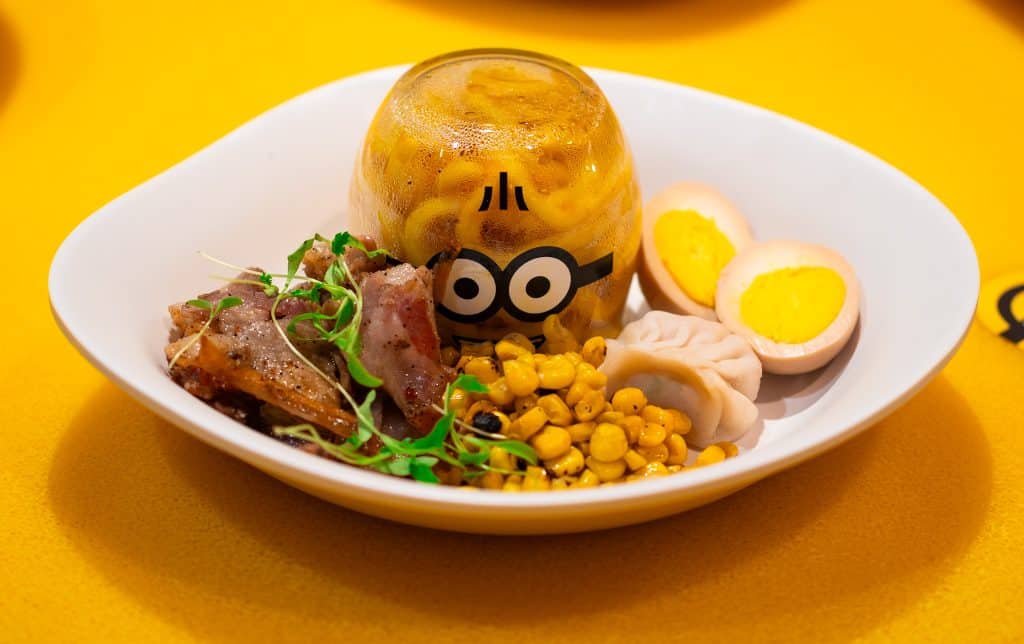 Quickly after you arrive to Universal, you'll find an array of dining choices and be faced with the delicious dilemma of what to eat that stays within your spending plan. This can especially be true if Universal Orlando is currently in the middle of one of their festivities. Events such as Mardi Gras and the Holidays at Universal offer a variety of limited-time food options to celebrate these occasions. If you are a foodie who wants to try everything, this can add up quickly. Research in advance what dishes you absolutely want to try and would be bummed leaving your vacation without doing so. This could be a crêpe at Central Park Crepes in Universal Studios, a burger from Wimpy's in Islands of Adventure, or a specialty treat from Voodoo Doughnut in CityWalk.
Once you have made your list of "must tries," factor in the prices of these items into your food budget. Those items listed above are all from quick-service food locations and tend to be lower-cost options. You can plan to spend about $15 to $20 per person in this case. Also check out our article on "Bang for Your Buck" Snacks for some great budget-friendly choices!
Another tactic? Bring your own snacks and drinks with you. While Universal won't permit coolers or full meals to be brought into the parks, having a lunch box of snacks and a refillable water bottle can save you some serious dough throughout the day. Please check the park rules for acceptable containers and food items as you pack your bag for your day.
Prefer to savor and take time to enjoy your meals? Universal Orlando has many delicious, full-service dining establishments to check out. Lombard's Seafood Grille, Mythos Restaurant, Antojitos Authentic Mexican Food, and The Toothsome Chocolate Emporium & Savory Feast Kitchen are popular and fantastic options on Universal property. Be prepared to spend about $50 per person dining at these restaurants.
Souvenirs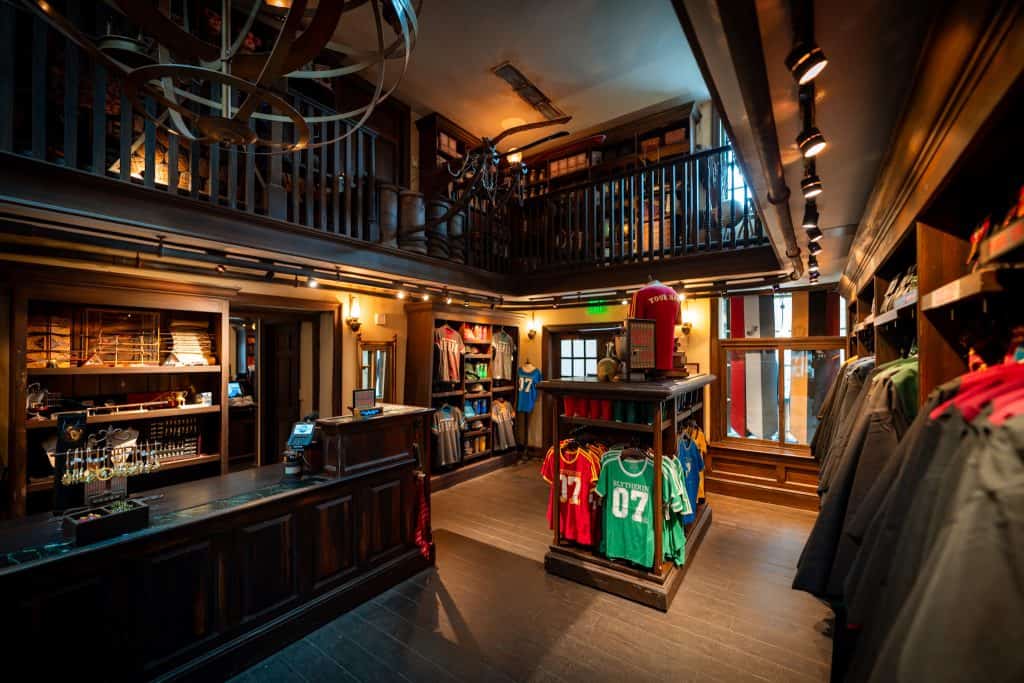 Be it a funny Minions sweatshirt, a precious E.T. plush, or your favorite Harry Potter character's wand, you'll want to be leaving your Universal Orlando vacation with some sort of memento. What better way to remember your trip than with a piece of Universal to bring home?
Similar to the food situation, you may find yourself overwhelmed with options. One pro tip is to purchase a Universal gift card to allocate your souvenir spending. You can get these ahead of time at a local grocery store or purchase a pre-loaded Visa card to achieve the same purpose. Once the gift card is used up, you know not to purchase any more merchandise. This strategy is also sometimes a lifesaver for parents, who can dole out pre-loaded gift cards to their children and help them determine their wants and purchases.
As you can see, there is a Universal Orlando trip to suit nearly every wallet size. Let's not forget that regardless of your financial plan, you are sure to have an unforgettable time during your Universal Orlando Resort vacation!
---
Learn more tips and tricks from 160,000+ other Universal die-hard fans in our Orlando Informer Community on Facebook and purchase discounted Universal Orlando Resort admission here. And be sure to follow Orlando Informer on TikTok, Threads, Facebook, Twitter, and Instagram for the latest news, tips, and more at Universal Orlando, Walt Disney World, and other Orlando attractions.