Last month, we had the opportunity to photograph Universal's Volcano Bay before it opened for the day as part of Universal's #UOInstaMeet.
InstaMeets at Universal Orlando are always a blast. In the past, they've allowed us to give you a look at Universal Studios Florida and Islands of Adventure after they close for the night and, even, Halloween Horror Nights houses, like last year's American Horror Story and its original houses.
Chairs' line, Waturi Beach
Minutes after taking this photo, guests diverged onto Waturi Beach to claim their base for the day's activities. Until then, this picture gives a look at the serenity and uniformity of the beach.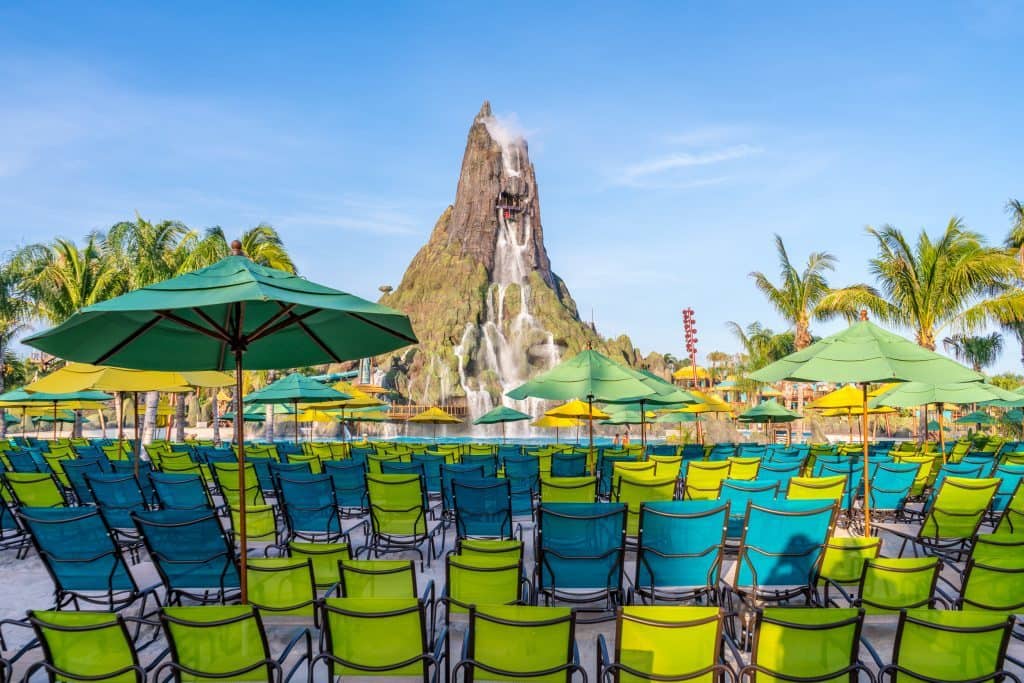 Crest of Krakatau
For guests who don't opt for premium seating or a private cabana on Waturi Beach, spots near umbrellas are a great alternative. This picture was taken between two umbrellas found on the beach and looking towards the crest of Krakatau.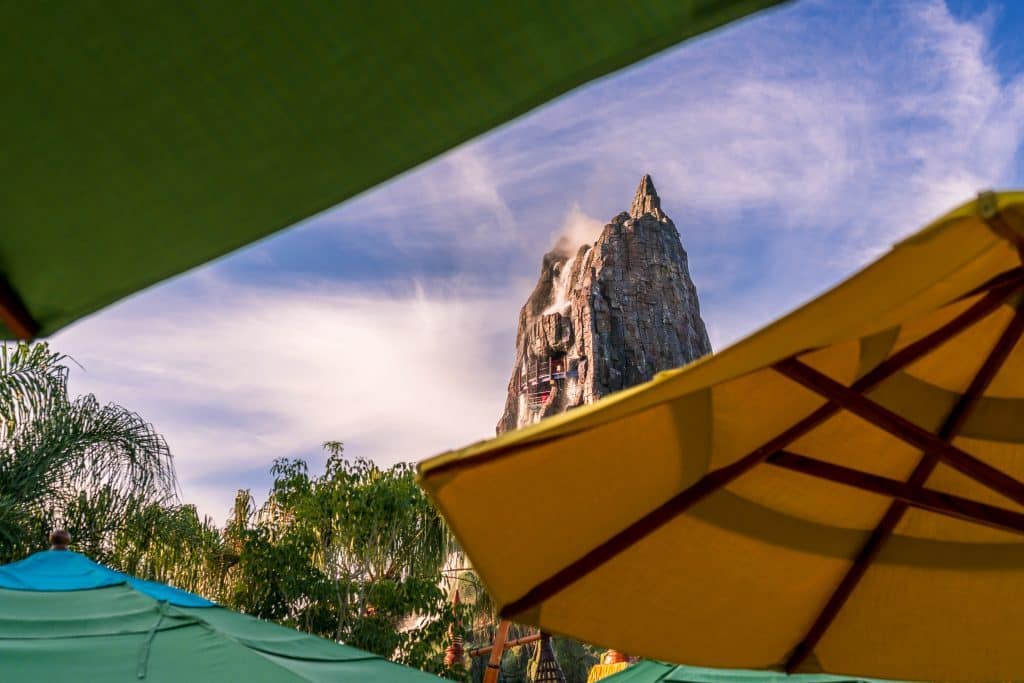 He's just trying to live his best life
Okay – admittedly, this one's not as breathtaking as the other eight pictures. However, we couldn't resist including this picture of a lizard trying to live his best life and soak up some rays of sun prior to the water theme park opening for the day.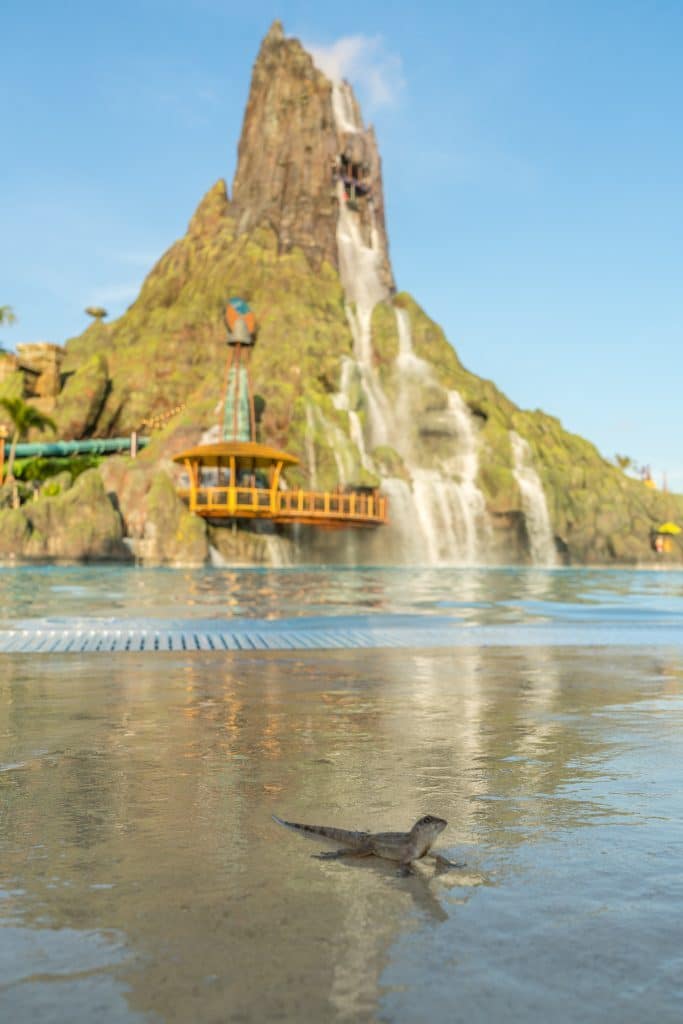 Calm reflections at The Reef
The Reef is one of the leisure pools found at Volcano Bay. While it may not be as large or popular as the wave pool found at Waturi Beach, it still is home to epic views (including watching guests plummet from Ko'okiri Body Plunge) and multiple TapTu Play points.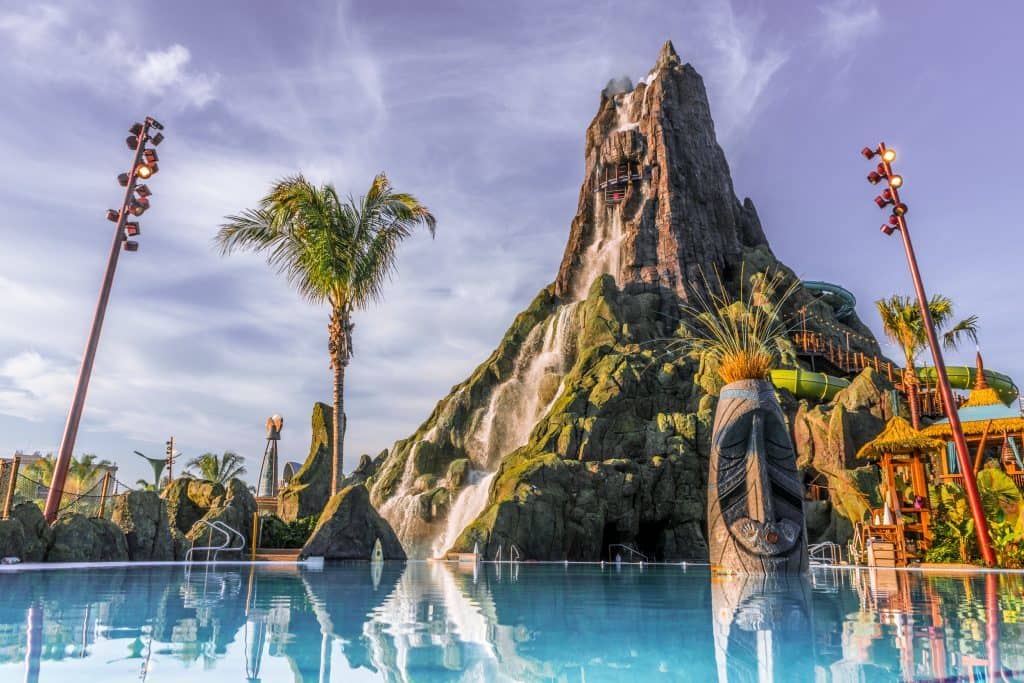 3… 2… 1
Speaking of Ko'okiri Body Plunge, this close-up shot of the ride's entrance sign features the slide itself in the distant background (it's the red tube right at the top balcony of the Krakatau volcano). The signs around Volcano Bay are some of our favorite details in the park.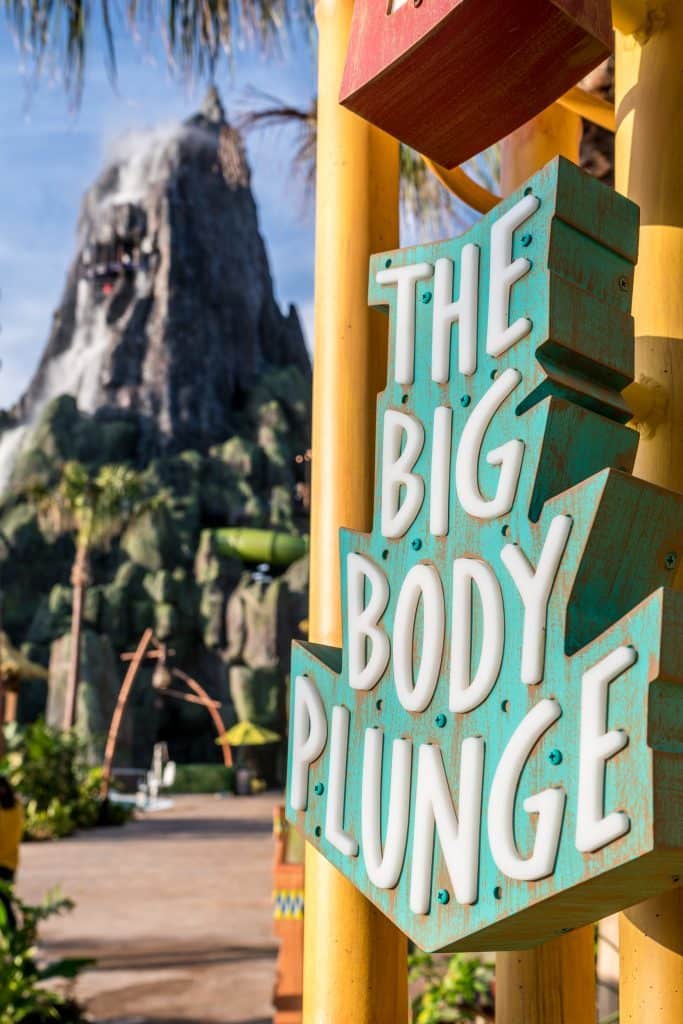 Gator bridge
These gators stand guard at some of the bridges at Volcano Bay, while Kopiko Wai Winding River – well – winds below.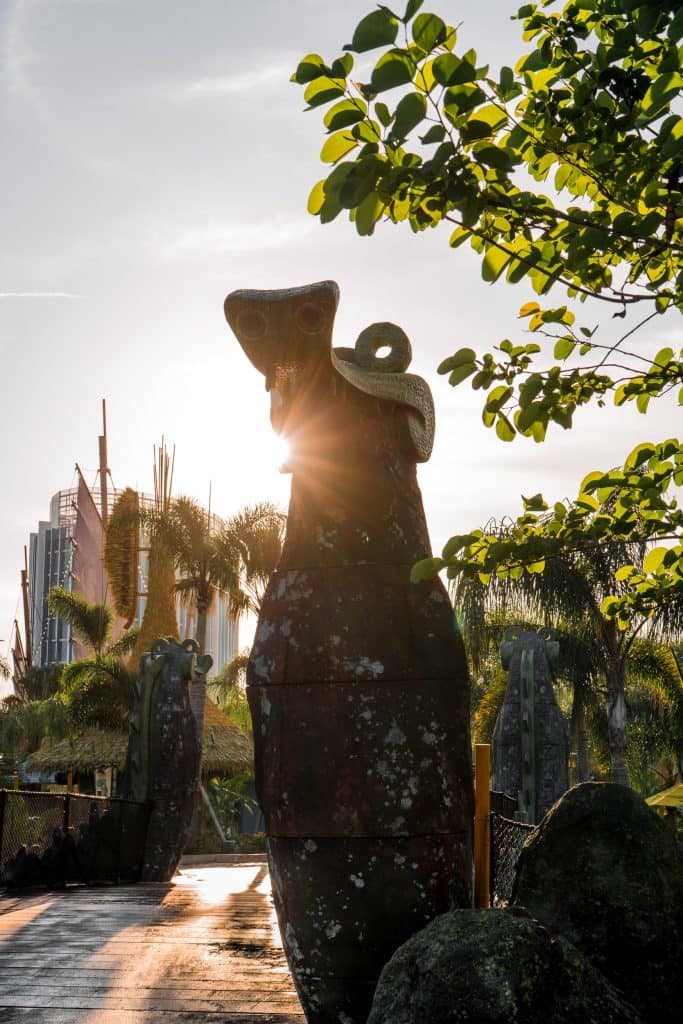 Sunrise at Runamukka
Runamukka Reef is one of the two (connected) kids' areas at the water park. Similar to Camp Jurassic, one of the children's play areas found at Universal's Islands of Adventure, it's home to surprising details and interactivity.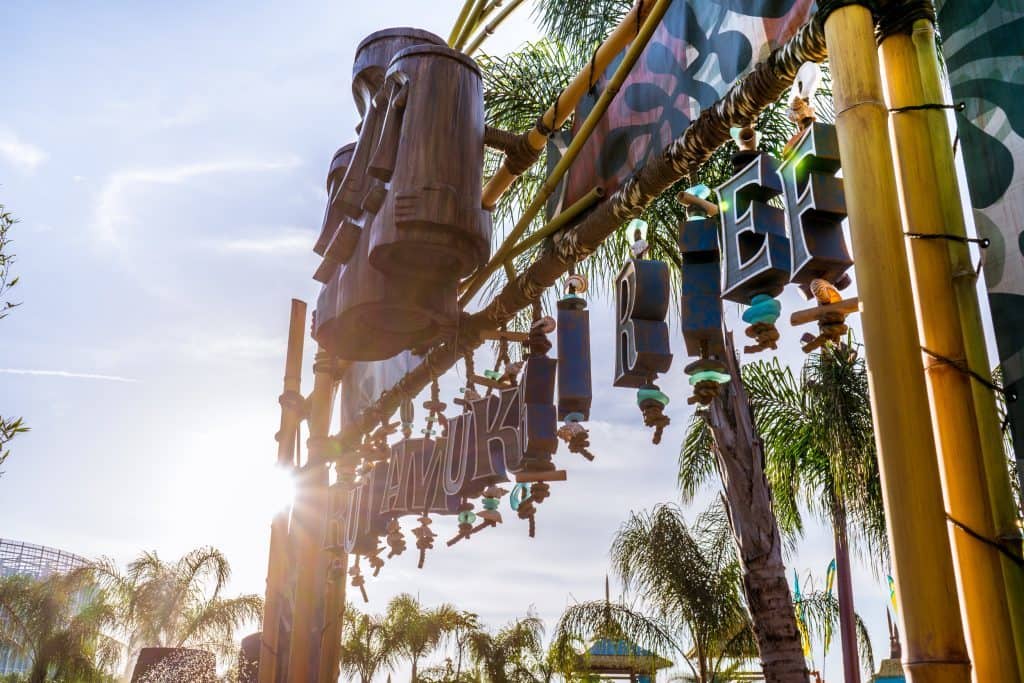 Private cabanas
If you're looking to make your visit to Volcano Bay special, we recommend considering upgrading to a private cabana. You can learn more in our complete guide to private cabanas at Volcano Bay.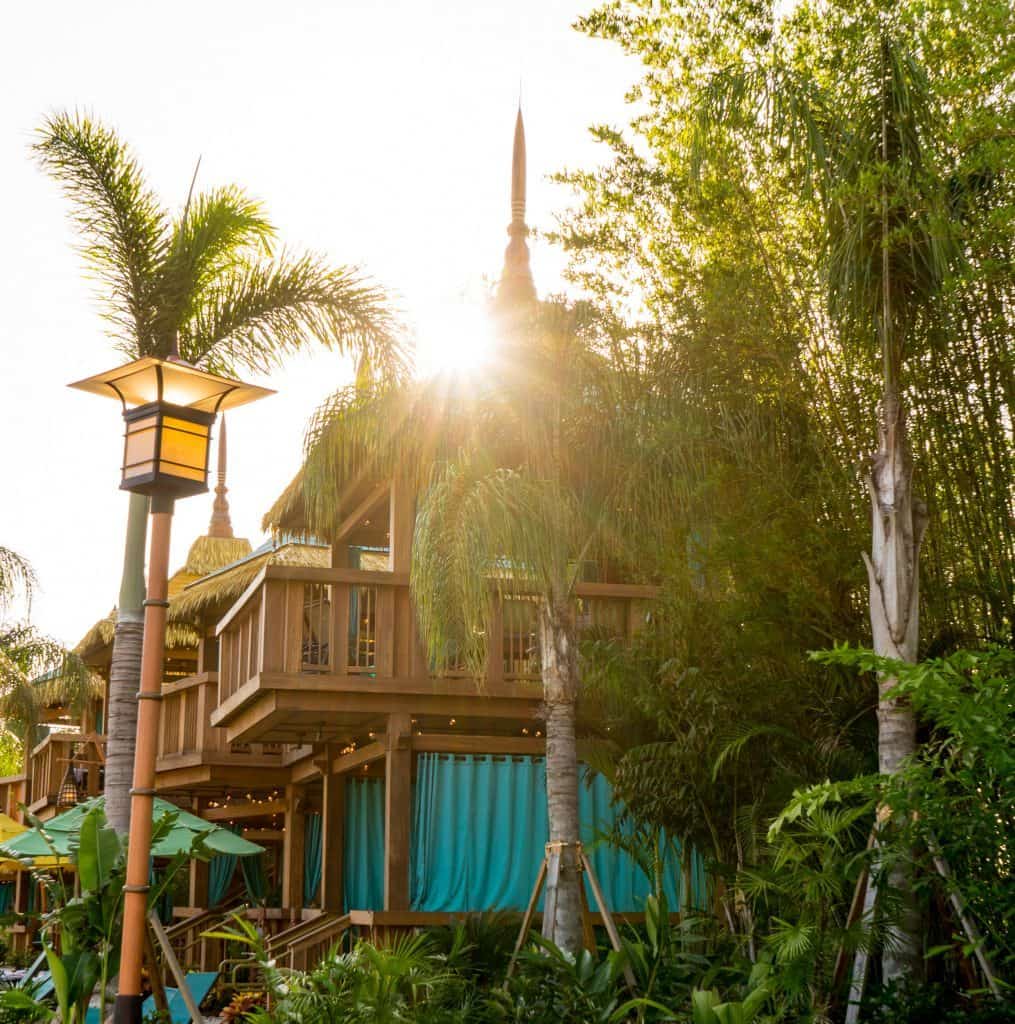 Drifting away in TeAwa the Fearless River
TeAwa the Fearless River is one of our favorite ways to pass the time while waiting to hop on the next attraction. You'll speed past and under Krakatau Aqua Coaster and more!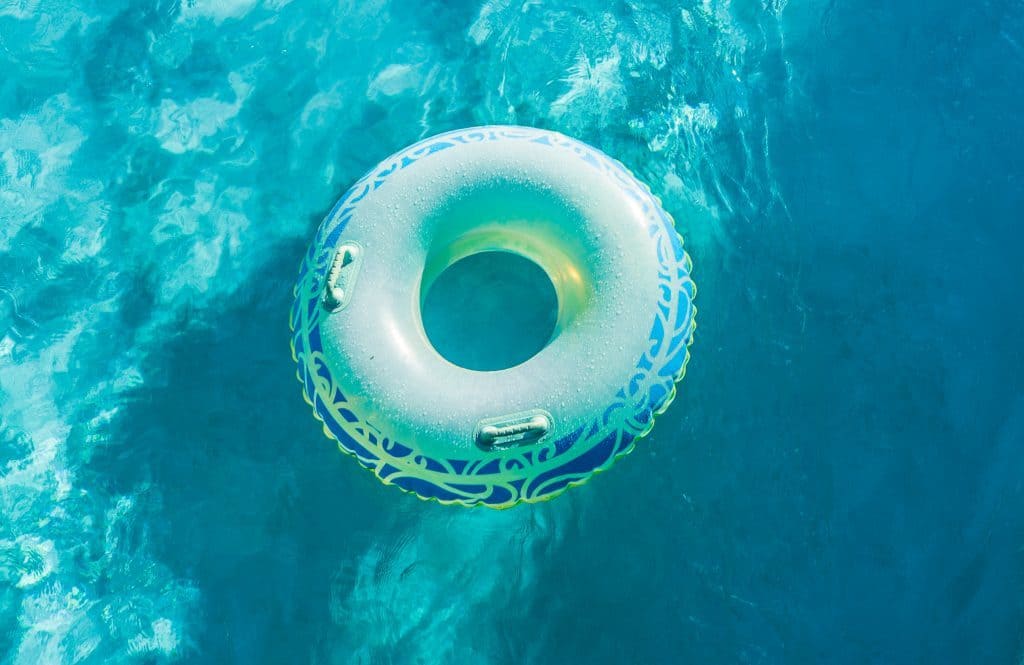 Ready to start planning your visit to Universal's Volcano Bay? You can learn everything you need to know in our complete guide and history to the park!
–
Want to see even more photos of Volcano Bay and other attractions around Orlando? Be sure to follow us on Instagram! You can also check out this blog post for more pictures from other photographers at the #UOInstaMeet.