This is one of the more interesting announcements Universal has made in relation to Halloween Horror Nights yet: a special Blumhouse mash-up haunted house is on its way.
You may not have heard of Blumhouse Productions, the tiny production company behind a surprising number of big-profile movies, but you've certainly seen its films: so far just this year alone, it's released Get Out, The Resurrection of Gavin Stone, The Belko Experiment, and, most famously, M. Night Shyamalan's Split, which has made 30 times its production costs (typically, a film needs to earn roughly three times its budget in order to run into the black).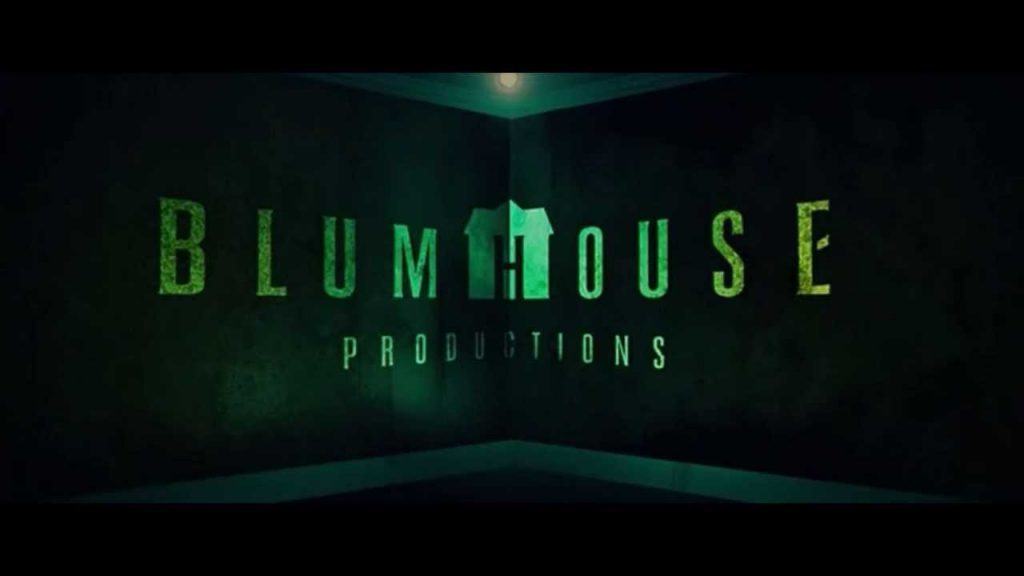 In fact, Blumhouse has made such unbelievable numbers somewhat routine. 2009's Paranormal Activity, which is the project that cemented the studio's now-golden formula (turning mid-sized box-office returns into hugely-profitable results by only doing micro-budgeted movies), cost $15,000 to produce and then nabbed nearly $200 million worldwide. What's more, The Wrap has this nice little factoid: if one were to take all of the Paranormal Activity installments, and then combine them with the Purge and Sinister franchises, you would see a combined budget of under $40 million but a global cume of more than $1.2 billion.
All of which is to say that Blumhouse Productions has quite the roster of highly-visible properties, and that a nice cross-section of them is going to be all mashed up together into what promises to be an intriguing maze for this year's Horror Nights.
Here are the franchises you can expect to sample in the greatest-hits haunt: Sinister (which consists of two films that were released from 2012 to 2015), Insidious (four movies, 2010-2018), and, of course, The Purge (four movies and a television series, 2013-2018). While Sinister is dormant for the time being, the latter two properties are still going strong – Insidious: Chapter 4 lands next January, while The Purge: The Island is expected to arrive next July alongside a Syfy television show, with both acting as prequels to the three previous movies.
What are the premises of each series? Sinister follows a true-crime writer who receives a box of snuff films that ends up having dire consequences for its owner; the Insidious entries are presented as case files from demonologist investigators who attempt to stop tormented spirits from infiltrating the world of the living; and The Purge depicts a dystopian near-future world in which Americans are allowed to purge their deepest, basest instincts by participating in an annual 12-hour period that makes all crimes legal.
While it goes without saying that all three franchises have the potential to offer more than enough in the way of scary visuals and memorable characters, it's particularly notable that Purge is included in the HHN 27 lineup, as it was the first project that the studio and Universal Pictures collaborated on. The success of that story led to big developments on both ends of the entertainment spectrum in 2014: a 10-year first-look deal was signed on the Hollywood side, while a Purge scarezone arrived in Universal Orlando (with a full-fledged house materializing the following year) on the theme-park side.
Of course, we would be remiss if we didn't mention that Insidious also has a history with Halloween Horror Nights, having been a maze alongside The Purge in 2015 that realized scenes from the first three installments. And to set this second incarnation apart from its predecessor, Universal is promising a heaping helping of content from the upcoming fourth film:
What excites [us] most about this house is the access we were granted to use and recreate elements of Insidious: Chapter 4. That's right – you'll be walking through a living trailer of the upcoming film. Chapter 4 doesn't hit theaters until 2018, so this is a big deal for us and the guests who will meet the newest villain of the franchise.
The Horrors of Blumhouse will join six varied scare zones, Academy of Villains: Afterlife, Bill & Ted's Excellent Halloween Adventure: The Farewell Tour, Saw: The Games of Jigsaw, Ash vs Evil Dead, The Shining, and American Horror Story at Universal Orlando Resort's Halloween Horror Nights, which runs for a record-breaking 34 select nights, from Friday, September 15 to Saturday, November 4.
–
Find out everything you ever wanted to know about HHN – plus more! – in our insider's guide.
And be sure to follow Orlando Informer on Facebook, Twitter, and Instagram for the latest news, tips, and rumors at Universal Orlando, Walt Disney World, and other Orlando attractions.