What's a vacation in Florida without some great seafood? The Sunshine State is surrounded by water and is supplied with ample varieties of fresh fish, shellfish, and more. Throughout Orlando, you can find restaurants serving up fresh and delicious seafood. Take it from a local – these are the best restaurants to catch some fresh food from the sea at.
Best seafood at Walt Disney World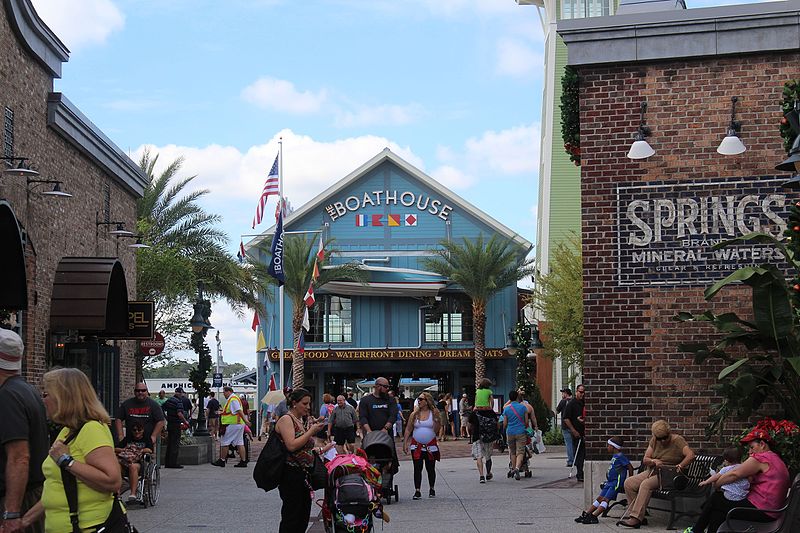 Walt Disney World Resort has some great seafood, despite being home to Ariel and her under-the-sea friends.
Let's start off with the best seafood in the theme parks. Magic Kingdom has two options: Columbia Harbor House is a counter-service restaurant inside Liberty Square, near the Haunted Mansion (it's actually my favorite quick-service place at the park). Highlights of the menu include Grilled Salmon, a Grilled Shrimp Skewer, and classic Fried Shrimp – a staple of Columbia Harbor House. I suggest heading up to the second floor to dine; it's quieter and has some great views of Fantasyland and Liberty Square.
For table-service inside Magic Kingdom, my favorite is Skipper Canteen in Adventureland. The venue's story is that it is run by Jungle Cruise skippers so they can have extra income (kind of an edgy backstory, if you think about it). I absolutely love the atmosphere – there are so many details to explore, and lots of Jungle Cruise-appropriate puns, too. The menu has seen some changes over Skipper Canteen's relatively short lifetime, but, currently, there are three seafood entrees: Fried Whole Fish, Seafood Stew, and Fresh Sustainable Fish. If you really, really love seafood, you should try a whole fried fish (at Skipper Canteen or elsewhere) – it's a lot of work navigating an entire whole fish with your fork, but nothing compares to the flavor.
Over at Epcot, you'll find Coral Reef Restaurant, where you can immerse yourself into the wonderful world under the sea. Located at The Seas with Nemo & Friends, you'll dine right alongside the second largest aquarium in North America – which provides some spectacular views and an unbeatable ambiance. The menu is a little limited compared to other Disney restaurants, but the Lobster Seafood Boil and Seared Mahi Mahi are great for aficionados.
A hidden gem for seafood is located at Animal Kingdom. Tiffins Restaurant is an explorer's paradise, with an atmosphere that is sophisticated and that contains tributes to the beauty of world travel. Highlights of the menu include Charred Octopus as well as Thai Curry Mussels for appetizers and Whole Fried Sustainable Fish for an entree. And the wine selection and cocktail list are among the best in all of Disney World.
At Disney Springs, you will find two incredible venues dedicated to seafood: The Boathouse and Paddlefish, which are located pretty close to each other. It is hard for me to decide which I prefer, but I could give a slight edge to Boathouse – I enjoy its atmosphere, especially at its Dockside Bar right on the water. Really, though, you cannot go wrong with either one – since both of their menus are dominated by fresh seafood, I highly recommend either one for a true seafood fan.
It would be remiss of me to not include Todd English's bluezoo at the Swan hotel. The eatery has an atmosphere all its own, located in a resort with a style all its own. Offering the largest raw bar in Walt Disney World, bluezoo has some of the most beautifully presented seafood you can find – and creatively prepared, too. A dinner here is costly, but it is sure to also be unforgettable.
Best seafood at Universal Orlando
At Universal Orlando Resort, you can find great seafood inside the theme parks, at CityWalk, and at some of the hotels. Within the parks, Lombard's Seafood Grille is your best pick, as the name implies; overlooking the Universal Studios Florida lagoon, Lombard's is one of the park's original restaurants, so going here is a little like stepping back in time to Universal Studios's original days. The menu is impressive – highlights include the Fisherman's Basket (full of fried seafood goodness) and the Cioppino Ocean Bowl (with mussels, calamari, little neck clams, Atlantic cod, shrimp, tomato fennel broth, and fusilli pasta).
For something much more casual, head over to Springfield: Home of the Simpsons for the fried seafood specialties of The Frying Dutchman. As a big fan of The Simpsons, I love the this area of the theme park, and I think Fast Food Boulevard, where Frying Dutchman is housed, has some of the best quick-service food in all of Universal Orlando. Here, you can order the Battered and Plattered Fish Combo and Basket o' Bait, which consists of fried cod, coconut-crusted shrimp, and fried calamari.
It is hard to argue against Bubba Gump Shrimp Co. being the best place for seafood at CityWalk. Of course, there is shrimp galore, like the movie says – options include Shrimp Cocktail, Shrimp Mac and Cheese, Shrimp Gumbo, Coconut Shrimp, Shrimp New Orleans, Shrimper's Heaven, and more. This casual and energetic restaurant is a guaranteed fun time; life may be like a box of chocolates, but at Bubba Gump, you know you're going to get some great seafood.
If you want a high-end experience, consider The Palm at Hard Rock Hotel. Throughout the country, The Palm has locations at the most popular cities, and here at Orlando, you can savor delicious seafood specialties like Branzino and Chilean Sea Bass. The venue is also a well-known steakhouse, so if you're dining with someone who would prefer an excellent steak while you're in search of excellent seafood, you will both be happy here.
Best local restaurants for seafood in Orlando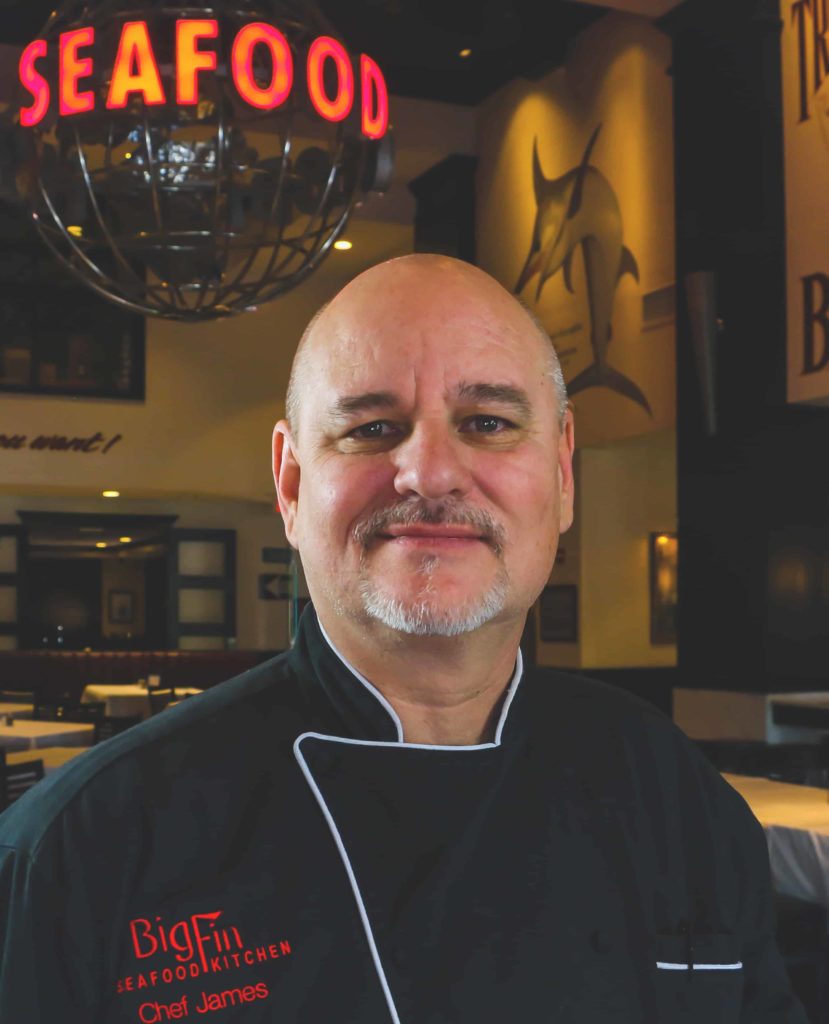 We are so fortunate here in Orlando to have so many great restaurants throughout our area. When in search of the best seafood, you can, of course, head out to either coast for ocean-side dining, but there is also actually plenty of places for great seafood in Central Florida.
Most locals rank High Tide Harry's as the best seafood in the City Beautiful, and this come-as-you-are eatery is packed to the gills with tasty catches from the sea. The menu is massive, and there are specials based on whatever is fresh from the ocean that day – essentially any seafood you can imagine coming out of Florida's oceans can be found here. There is a raw bar, you can get a variety of crab legs, or you can try a Florida favorite: rock shrimp. High Tide Harry's is located near the Orlando International Airport, so consider it to either kick off your Orlando vacation or end it on a great note. (Oh, and don't forget to order a cocktail or a beer served in a fish bowl!)
Not far from Universal Orlando is an area known as Restaurant Row, which is home to Big Fin Seafood Kitchen. For over a decade, Big Fin has been serving Orlando with a fantastic raw bar, sushi, and creative seafood specialties. During the months of mid-October to mid-May, Florida enjoys stone crab season, so be sure to order that here if you visit during this time. Its Happy Hour runs Monday to Saturday, 5:00 pm to 7:00 pm, and on Sunday, 5:00 pm to 9:00 pm – you can enjoy great drink and food specials, and I suggest sitting at the open-air bar if the weather is nice.
Finally, Grills Lakeside is the absolute best option if you don't want to drive out to the beach but still get the feeling you are there. There are two Grills locations on the East Coast, and one new one in Orlando. About a 30-minute drive from the attractions area, along the shores of Lake Fairview, Grills Lakeside Orlando has incredible views of the water. Locals quickly fell in love with this place thanks to its tropical atmosphere and locally sourced food. Offering live music in the evenings, Friday though Sunday, Grills Lakeside is a great place to kick back, enjoy a few drinks, and nibble on delicious seafood like Peel and Eat Shrimp, Seared Tuna, Bahamian Fish Chowder, or a Fish Reuben Sandwich.
–
Have you dined on Florida's delicious seafood during a visit to Orlando, and, if so, where's your favorite place to go? Tell 90,000+ other vacation-planners in our OI Community Facebook group.
And don't forget to follow Orlando Informer on Facebook, Twitter, and Instagram for the latest news and tips at Universal Orlando, Walt Disney World, and other Orlando experiences.