An Orlando vacation is sweet enough on its own, but you can make your trip even sweeter by indulging in the best desserts throughout the City Beautiful.
Inside the theme parks and in local spots throughout Central Florida both, there is plenty to satisfy your sweet tooth. Here are the best of the best.
The best places for desserts at Disney theme parks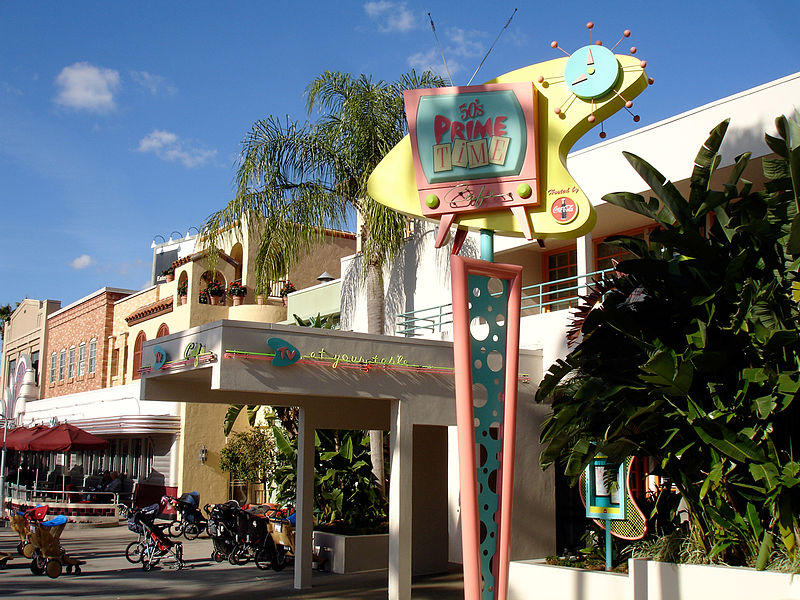 Inside Walt Disney World Resort's theme parks, you will find plenty of desserts and sweet treats to make your visit to the Most Magical Place on Earth even sweeter.
Ice cream reigns supreme here – each of the four theme parks has either a specialty ice cream shop or a restaurant that serves unique ice cream treats, and at Magic Kingdom, it's the Plaza Ice Cream parlor, which awaits on a corner in Main Street, USA. As you near the entrance of the shop, you can smell the fresh-baked waffle cones (by design, of course), and massive ice cream sundaes can be enjoyed while sitting at tables with views of Cinderellla Castle. Or you can have a simple scoop of ice cream in a cup or cone as you stroll this happy place. (And speaking of Magic Kingdom, don't forget the famous pineapple Dole Whip inside Adventureland, too!)
Over at Epcot, the delights of Italian gelato and French glace are just some of the frosty sweetness that is offered at World Showcase. In fact, between the France, Italy, China, and Japan Pavilions, you could create your own four-stop ice-cream-and-shaved-ice crawl. My favorite is located in France – L'Artisan des Glaces is a visual delight, but the menu makes this a must-do for Epcot. Artisanal flavors of rich ice cream and sorbet in a cup (or cone) are the simple, but flavorful, way to go. Or you can really indulge with one of the specialty creations – pick one or two flavors of ice cream or sorbet and combine them with an iced cappuccino or a martini with rum, vodka, or Grand Marnier. My favorite creation is the Ice Cream Sandwich, using fresh brioche that is wrapped around a scoop of ice cream or sorbet and then pressed. C'est magnifique!
When you're in Tinsel Town, a.k.a. Disney's Hollywood Studios, be sure to visit '50s Prime Time Cafe. Dining here is like stepping back into a 1950s TV show, complete with the doting – but strict – mother-like treatment from your server. Desserts include Traditional Warm Apple Crisp a la Mode and Mom's Brownie with Vanilla Ice Cream. Even if you don't stop in for a meal, you can visit the Tune in Lounge for a libation or – better yet – a fan-favorite treat, the Peanut Butter and Jelly Milkshake. Whether you sit at the bar or in the living room seating area, or take the shake to go, you'll be sipping on a signature flavor of the theme park.
The best places for sweets at Disney Springs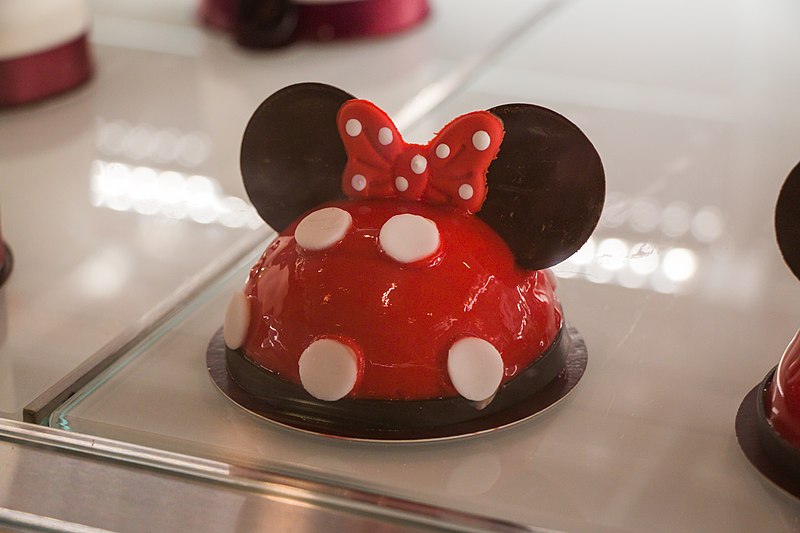 Disney Springs is the culinary center of Walt Disney World – there are so many flavors and cuisines to explore throughout this massive shopping and dining district, and the atmosphere is tough to beat.
There are plenty of places for desserts, but I have my favorites. If you only stop at one location for sweets, make it The Ganachery Chocolate Shoppe – even if you are not a chocoholic, it's easy to love this artisanal chocolate shop. Seasonal treats throughout the year, including truffles like Irish cream around St. Patrick's Day or key lime in the summer, make for a fun way to celebrate whatever season you're in when you visit. One treat that comes and goes that I wish would just stick around is the Gourmet S'more, which is not your average campsite s'more – each one is handmade with upgraded ingredients. You will get messy, but it is so worth it. Be sure to ask if it is available during your visit and, if it is, do not hesitate to order it.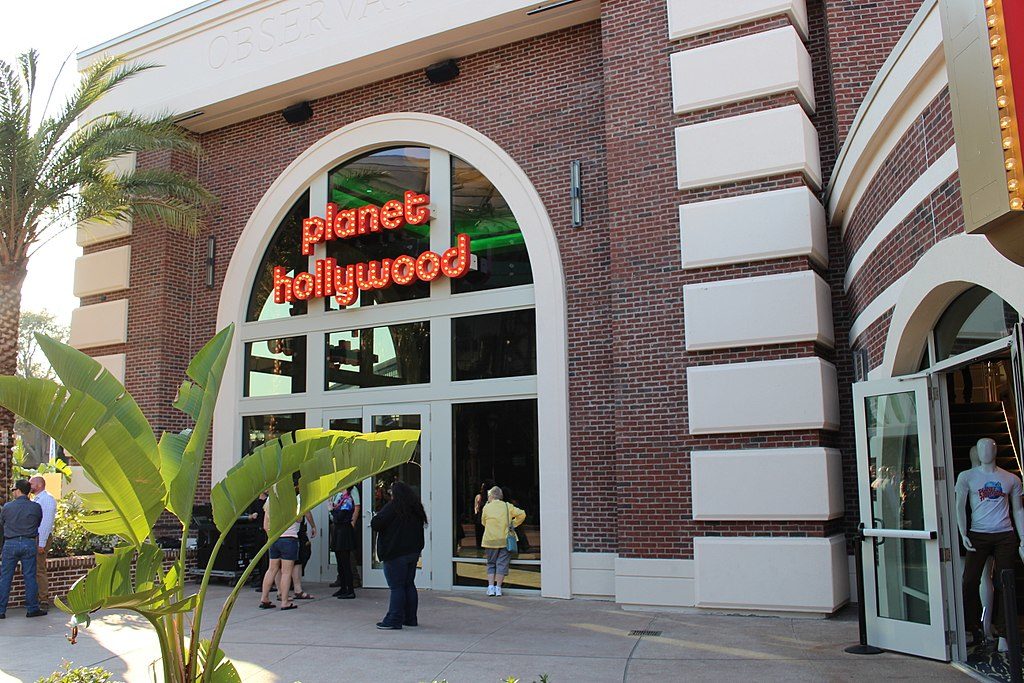 If massive, mega milkshakes are more your style, then blast off to Planet Hollywood. Three different Super Nova Milkshakes will satisfy anyone's sweet tooth, and they certainly make for incredible Instagram posts. The Cosmic Cotton Candy shake is a hand-dipped cotton candy milkshake with rainbow sprinkles and white chocolate-covered pretzels that's topped with cotton candy and a lollipop. Or if you prefer a twist on traditional desserts, there are three Star Jars, which are parfait-style cakes and pies.
The best baked goods in all of Disney Springs can be found at Amorette's Patisserie. This beautiful bakery is, well, far more than just a bakery – French-style pastries, desserts, and cakes are proudly displayed and ready to delight, and a nice selection of sparkling wine and champagne pair well with each petite treat. You can even toast your visit to Disney Springs with a frozen wine slushy!
Whether you are a full-fledged practicing vegan or just plant-curious, I recommend a stop at Erin McKenna's Bakery NYC – here, you'll find cupcakes, donuts, cookies, bagels, and more, all of which are vegan and gluten-free. This bakery originated in New York City, and it is a welcome addition to Disney Springs for those who are vegan, have food allergies, or keep kosher.
The best places for desserts at Universal Orlando
Universal Orlando Resort is epic in every way, including in the desserts it offers. You don't even have to head into the parks to get an epic sweet fix – at CityWalk, there are two must-do stops to satisfy your cravings. First, you can start your day in a really sweet way at Voodoo Doughnut. Originally from Portland, Oregon, this doughnut shop is full of humor and creativity. There are vegan options, and be sure to keep an eye out for seasonal offerings.
Just across the sparkling CityWalk lagoon is a towering building that resembles a candy factory only found in childhood dreams. Toothsome Chocolate Emporium and Savory Feast Kitchen is my favorite place for sweets at Universal – the steam punk atmosphere is fantastic. Though sweets are the star of the show, their savory entrees should not be overlooked, and even some of their specialty cocktails will satisfy your craving for something sweet. While many others have copied, Toothsome was one of the first places in Orlando to offer massive, over-the-top milkshakes. Even if you don't dine at Toothsome, you can get one of these epics to go at the downstairs counter.
It comes as no surprise that the two best places for sweets inside Universal Orlando's theme parks are part of The Wizarding World of Harry Potter. At Hogsmeade (located in Islands of Adventure), the wondrous candy shop that Hogwarts students dreamed of visiting is yours to enjoy. Honeydukes is small, to make you feel as cramped as it appears in the movies, but there are countless treasures within – shelves are lined with treats that are ready for you to take home for yourself or give as generous gifts to friends back home. You can also browse baked goods and other treats, like the incredibly sweet Butterbeer Fudge.
Hop aboard the Hogwarts Express, bring along a Chocolate Frog for authenticity's sake, and head to Diagon Alley (in Universal Studios Florida). There is so much to see here, but the place to go for a sweet spell is Florean Fortescue's Ice Cream Parlor. Choose between velvety soft serve with intense flavor swirled throughout or hand-scooped ice cream in non-traditional flavors. It's hard to find a bad flavor here, but my favorite is the Toffee Apple soft serve. It doesn't get much better than getting a cone of ice cream from Florean's and taking a stroll throughout Diagon Alley, especially during the summer (when you should take your cone to Knockturn Alley).
Best local Orlando neighborhood for sweets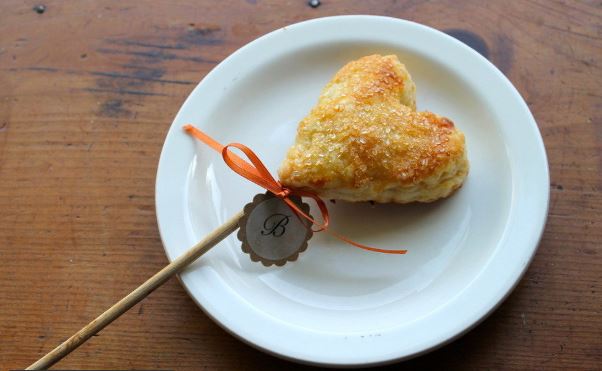 After enjoying the fantastic sweets at Orlando's theme parks, perhaps you'll be ready to sink that sweet tooth into some local treats.
Head to Audubon Park, a charming neighborhood just outside of Downtown Orlando. Here, you'll find four different sweet shops all within a short distance of each other. The first stop is perhaps the best: Gideon's Bakehouse is home to the undisputed best chocolate chip cookie in the entire state of Florida. The cookies here are twice the size of an average one and packed with semi-sweet chocolate chips. Add a dash of sea salt, and you've got a cookie that is decadent and full of flavor. Located inside East End Market, a trip to Gideon's is also the perfect way to get a taste of Orlando's local culture.
While in the area, consider stopping by Blue Bird Bake Shop for cupcakes or pastries to take with you. and if you're a fan of pie, P Is for Pie Bake Shop is the place for you – you can pick up a whole or a hand pie for yummy baked-good sweetness on the go. For a scoop of local ice cream, visit Kelly's Homemade Ice Cream. As the name implies, Kelly's provides fresh homemade ice cream – classic flavors like strawberry and chocolate are offered year-round, plus creative seasonal flavors, like gingerbread or lavender, can be enjoyed, too. This local business is growing with a few locations in Central Florida.
The ultimate in local, homemade sweets, however, is Sister Honey's. You'll need to drive a little further than Audubon Park, but if you're looking for authentic Southern treats, then Sister Honey's is well worth the trip. Pies and cakes are available by the slice (and if sweet potato pie is available, then order it without hesitation). If you're celebrating a special occasion, you may want to consider ordering a cake or pie ahead of time. This small bakery is a great way to see, and taste, the local neighborhoods near downtown Orlando.
–
What are your favorite desserts in Orlando? Be sure to let 90,000+ other vacation-planners know in our OI Community Facebook group.
And don't forget to follow Orlando Informer on Facebook, Twitter, and Instagram for the latest news and tips at Universal Orlando, Walt Disney World, and other Orlando experiences.