With spring in full swing, some of us are focused on getting our swimsuits ready for summer vacation. If you're planning a trip to Orlando, chances are you've thought about checking out one of the five water parks in the area. But which one is right for you?
We break down the best of the best to give you a better idea of where to show off those washboard abs (or washboard abs t-shirt).
Best thrill slides: Universal's Volcano Bay
Orlando's newest water park is home to some of the most extreme slides in Orlando. Resting towards the top of the 200-foot-tall Krakatau Volcano are three drop slides. The first two, Kala and Tai Nui Serpentine Body Slides, take you on a fast and winding adventure down the volcano. Ko'okiri Body Plunge, meanwhile, goes straight down 125 feet at a 70-degree angle.
In addition to those three heart-pounding rides, Volcano Bay is also home to Ohya and Ohno Drop Slides, two slides that shoot you out four feet and six feet (respectively) above the surface of the water. Honu (of Honu ika Moana) is a thrilling raft ride with high slide walls that takes you for an exhilarating, if not seemingly gravity-defying, journey. And, finally, Krakatau Aqua Coaster – although not a traditional slide – is a must-do attraction at Universal Orlando Resort; this thrilling water coaster uses linear induction technology to shoot your raft up and down a track that runs in and out of the volcano that it's named for.
Best wave pool: Disney's Typhoon Lagoon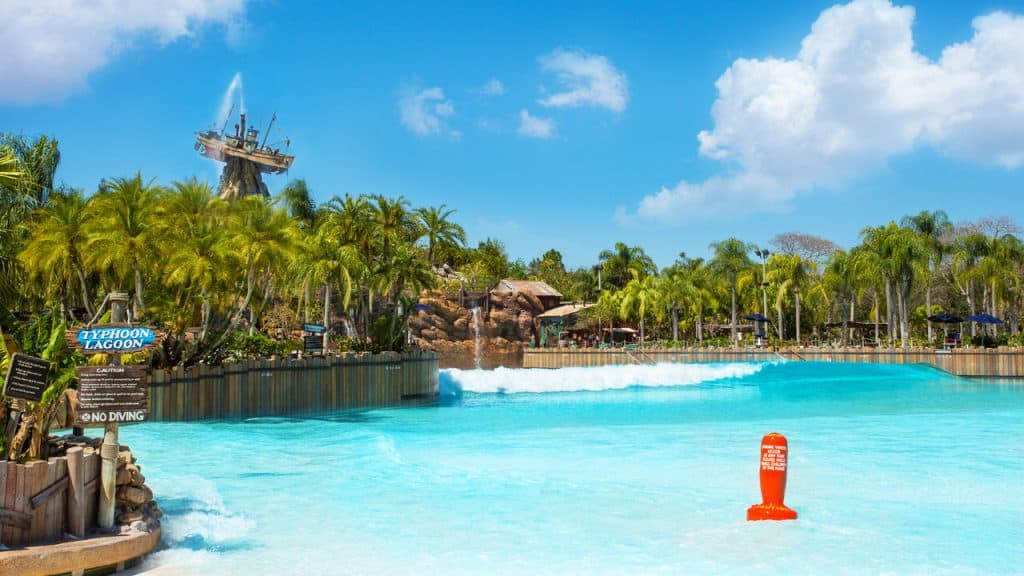 In some categories, the difference between winner and runner-up is razor thin. Here, it's not even close – Disney's Typhoon Lagoon is known for its signature wave pool. Touted as North America's largest, this pool routinely cranks out swells of up to six feet. It's powerful enough that, before the park opens, guests can take surfing lessons.
If you love a good wave pool, you'll be blown away by your experience at Walt Disney World's older water park.
Best family-friendly park: Aquatica Orlando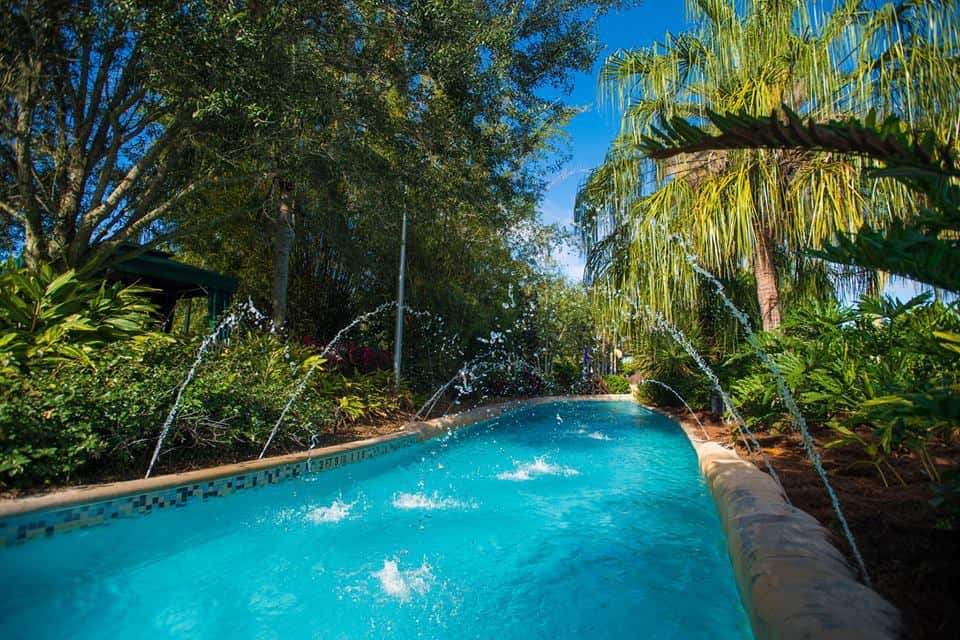 SeaWorld's Aquatica has been consistently rated as one of Orlando's top water parks by a number of publications over the years. With a diverse line of attractions, including large water play areas for kids, Aquatica has something for everyone in the family.
One of the signature attractions that will delight children and adults alike is Dolphin Plunge, a water slide that gives you a look inside a Commerson's dolphin's habitat. In addition to that close encounter, there is also Loggerhead Lane, a lazy river that puts you next to fish and other marine wildlife.
Most relaxing: Discovery Cove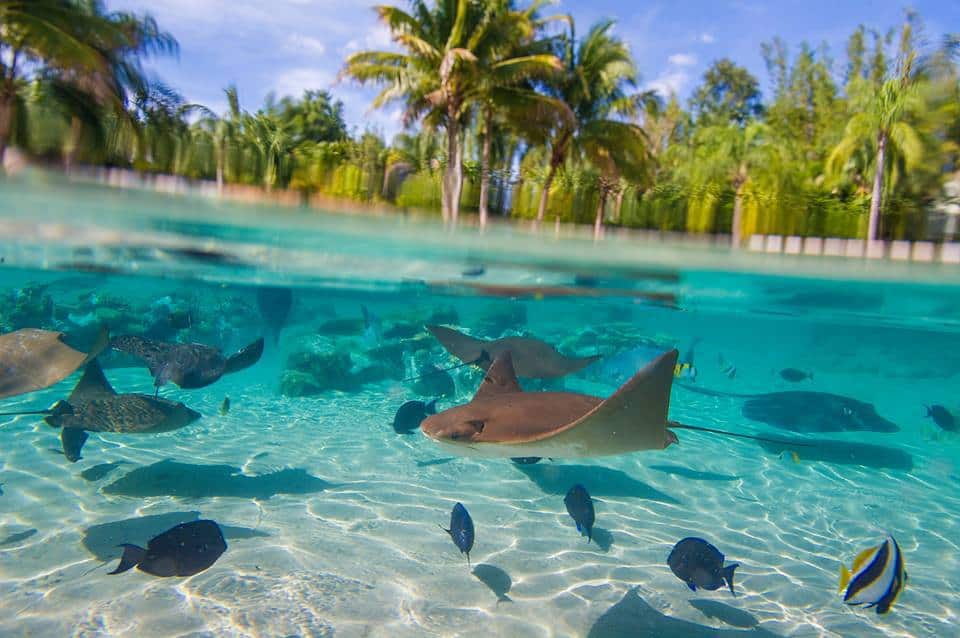 Out of all of the water parks in Orlando, one remains a best-kept secret despite being considered one of the best park experiences in the world. The all-inclusive Discovery Cove is a stark contrast from its competitors, replacing a park's traditionally loud and exciting environment with a more tranquil and easy-going one. Once checked in with the staff, you're free to relax, explore, eat, and drink, all at your leisure; it expertly blends the wonder of nature with the serenity of a spa. And added upgrades like SeaVenture (think snorkeling meets scuba), a dolphin experience, swimming with sharks, and stingray feeding make the day even more incredible.
Best food: Universal's Volcano Bay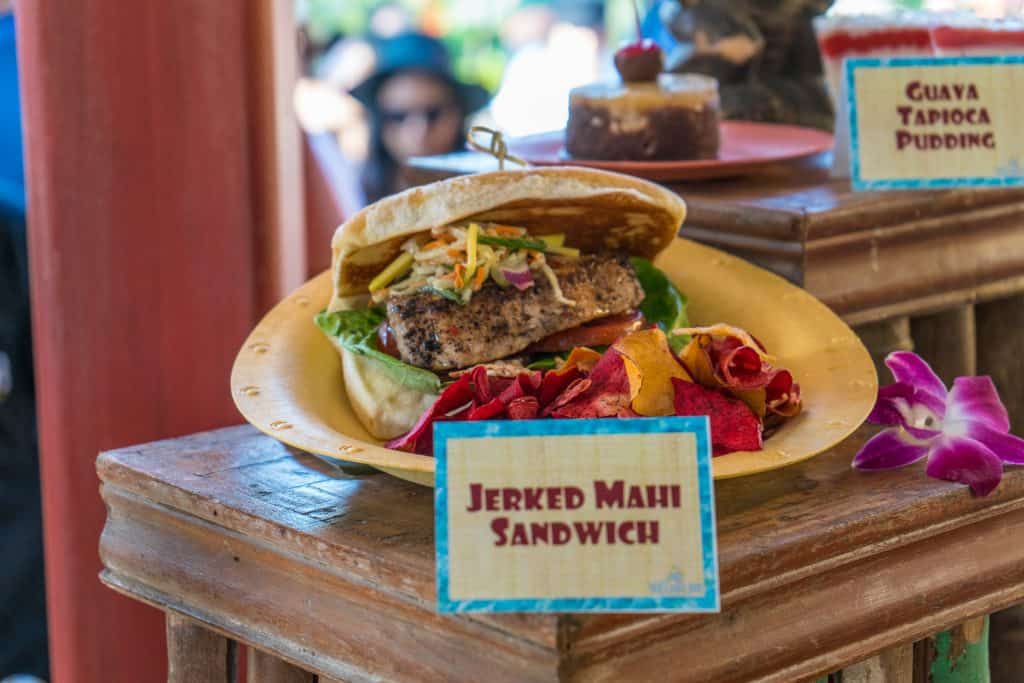 Although Discovery Cove comes incredibly close with its gourmet food and all-day drink and snack selection, ultimately Volcano Bay wins with its robust menu and unique offerings. Hawaiian ribs, coconut-crusted fried chicken, jerk-seasoned mahi-mahi, and sushi are just a few of the dozens of food options available. Over 21? Enjoy a Vol's Fire Punch from the Dancing Dragons Boat Bar or Ko'okiri Plunge from the Kunuku Boat Bar.
Best value: Aquatica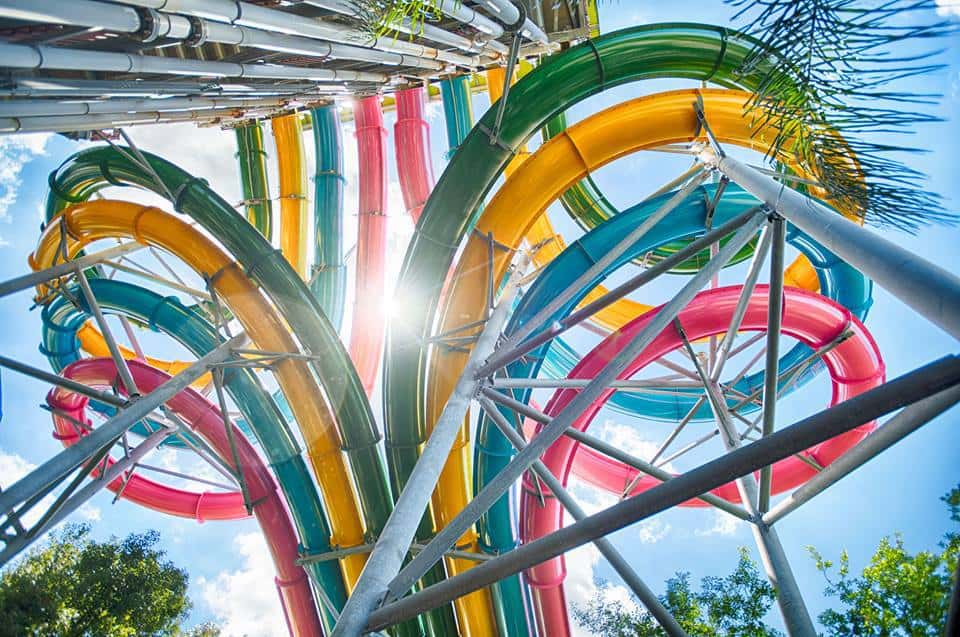 This, too, is a no-brainer. With tickets starting at $49.99 if you buy in advance (and $59.99 at the gate), Aquatica is the cheapest water park in the area. In addition to being a great value, Aquatica is also consistently growing, having added two rides in the last four years (including Ray Rush, which opens later this year).
The ride selection, along with the price, make Aquatica the go-to park to visit if you're looking for a great value.
–
The good news is that, regardless of whichever Central Florida water park you visit, you're bound to have a great time. Throw on your flip flops, grab a towel, and we'll see you out there!
In the meantime, be sure to follow Orlando Informer on Facebook, Twitter, and Instagram for more on Universal Orlando, Disney World, and other Central Florida experiences.