Some may think of Orlando as a family-friendly destination, and not much else. In actuality, adults have lots of fun waiting for them in the City Beautiful, too!
If you like to live it up at night, you're in luck – there are some great nightclubs in Orlando. We've pulled together some of the best.
(Please note that some of these locations may not be fully up to operational standards, thanks to the COVID-19 pandemic. Be sure to check with them directly first, and if they're not fully open, bookmark this article and read up again before your next outing.)
The best nightclubs near Walt Disney World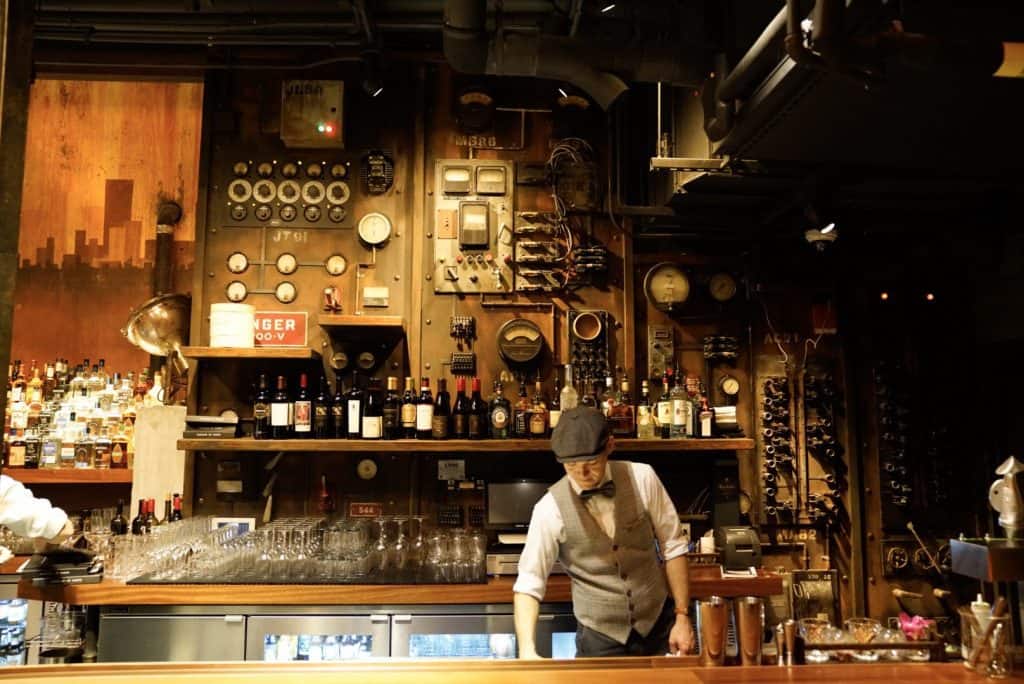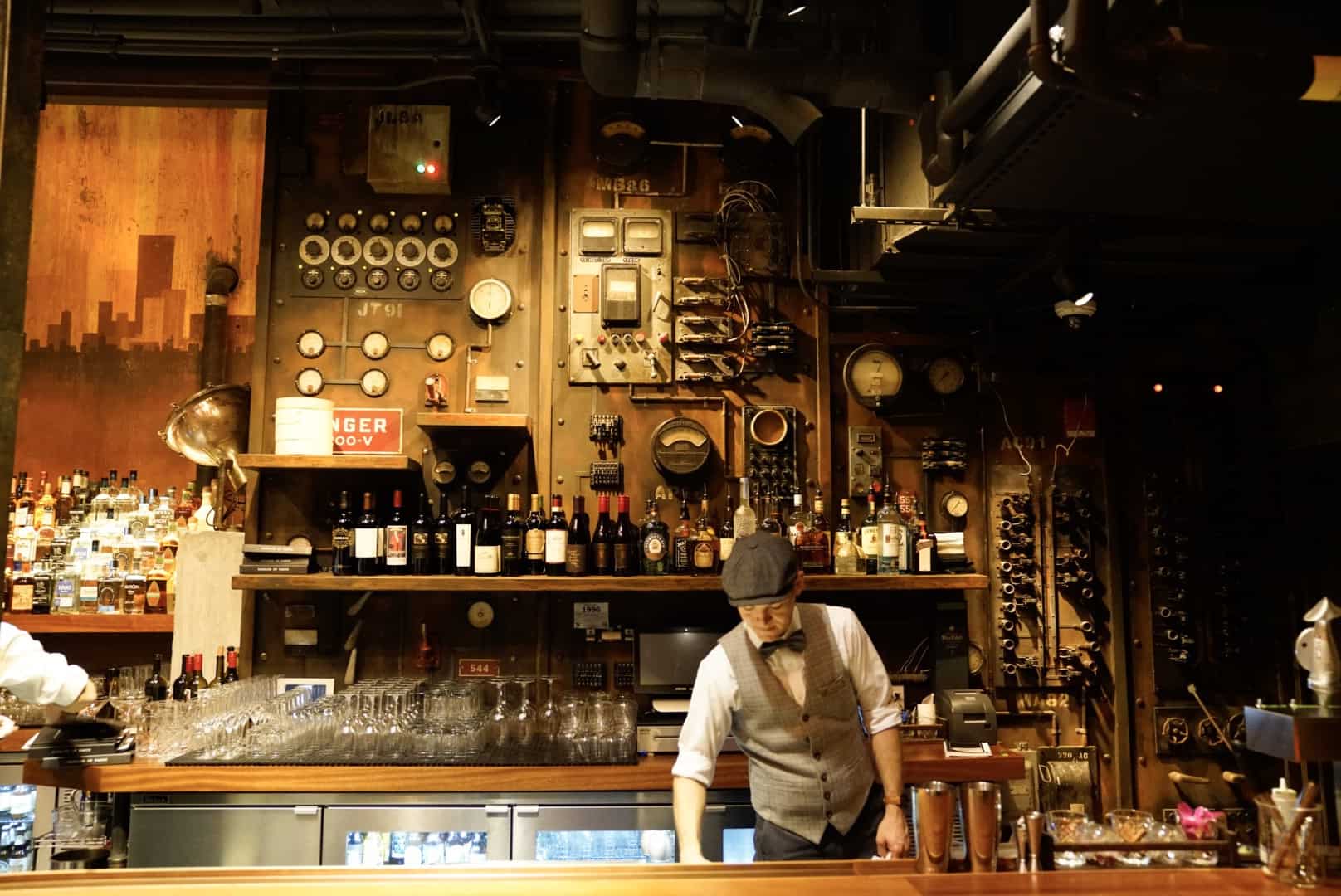 Once upon a time, a magical nighttime destination within Walt Disney World Resort welcomed nightclub enthusiasts from around the globe. That destination was Pleasure Island, and it was glorious. Sadly, those days are long gone, but there are still a few places on Disney World property that offer a nightclub experience.
At Disney Springs – at the former site of one of the most beloved Pleasure Island nightclubs, in fact – is The Edison. Although the venue is primarily a restaurant early in the evening, as the night glows on, the nightclub vibes get into gear. The atmosphere is an interesting blend of The Great Gatsby and steampunk – quite an intriguing experience. The dance floor, which is relatively small and positioned in the left side of the space, is also a stage for live performances throughout the night. Prohibition era-inspired cocktails and delicious food are served until late, keeping the party shining into the morning hours.
Sitting along the shore of Crescent Lake, at Disney's BoardWalk Inn, is Atlantic Dance Club. This storied nightclub has had its peaks and valleys over its multi-decade history, but it remains gorgeous inside – the Art Deco ballroom evokes the time period of dancing the night away to a live orchestra. A DJ often spins hit songs as part of a music-video dance party. Visiting on an off-night, such as in the middle of the week, is not much use, unless you desire to simply take a look around. If a big convention is happening at any of the nearby hotels, though, then you're in for a fun night, and major holidays are a good bet for a good time, too. This stunning space is available for private events and is popular for wedding receptions and corporate parties, so it is a good idea to check the hours of operation before you plan a night out here.
The best nightclubs near Universal Orlando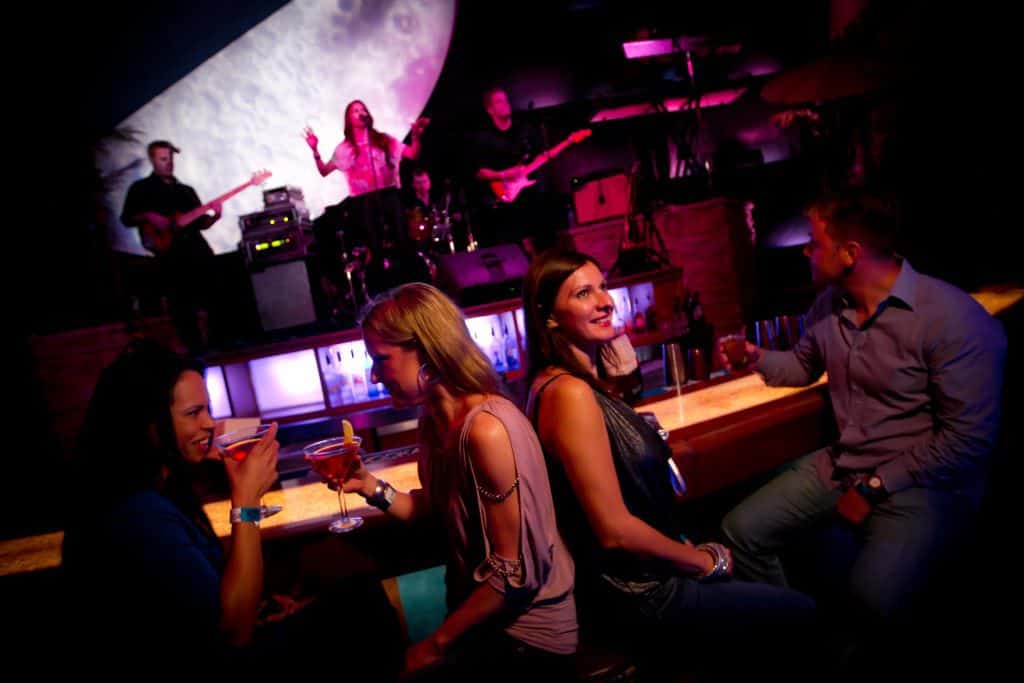 At Universal Orlando Resort, you will find a variety of nightclubs. Universal CityWalk contains multiple dance- and nightclubs, each with its own unique offerings, plus a slew of bars and lounges. It is easy to get carried away in a night full of music, dancing, dining, and drinking.
The two dance clubs at CityWalk are the groove and Red Coconut Club. At the former, things get moving late at night; although the doors open earlier, the party really gets going after 11:00 pm. The main dance floor is flanked by a DJ booth and dancer platforms, as well as a stage that often serves as a VIP area. There are multiple bars throughout this two-story venue, and bright lights and thumping club hits fill the air. There are certain themed nights throughout the week, but there is always a variety of great dance music mixed in. This is the best nightclub in Universal Orlando for those who want a traditional dance-club experience.
Red Coconut Club offers a balance between a nightclub and a tropical lounge. Early in the evening is a great time to stop in, sit at either of its two bars, and enjoy a specialty cocktail or martini (paired with vibrant, tropical food, of course). The interior is warmly lit, with bright color accents and South Beach-inspired decor. Live music starts off the night, and as the moon rises, the band gives way to a DJ. Red Coconut's dance music tends to be a blend of Latin hits, hip hop, and a few club favorites. It's easy to dance the night away here, and it's great to be able to take a break to sip on a cocktail and enjoy the tropical vibes.
Besides the groove and Red Coconut Club, you can also visit Pat O'Brien's for dueling pianos, Rising Star for karaoke with a live band and backup singers, or Bob Marley – A Tribute to Freedom for live music and food from the islands. The energy of CityWalk at night is electrifying.
The best nightclubs on International Drive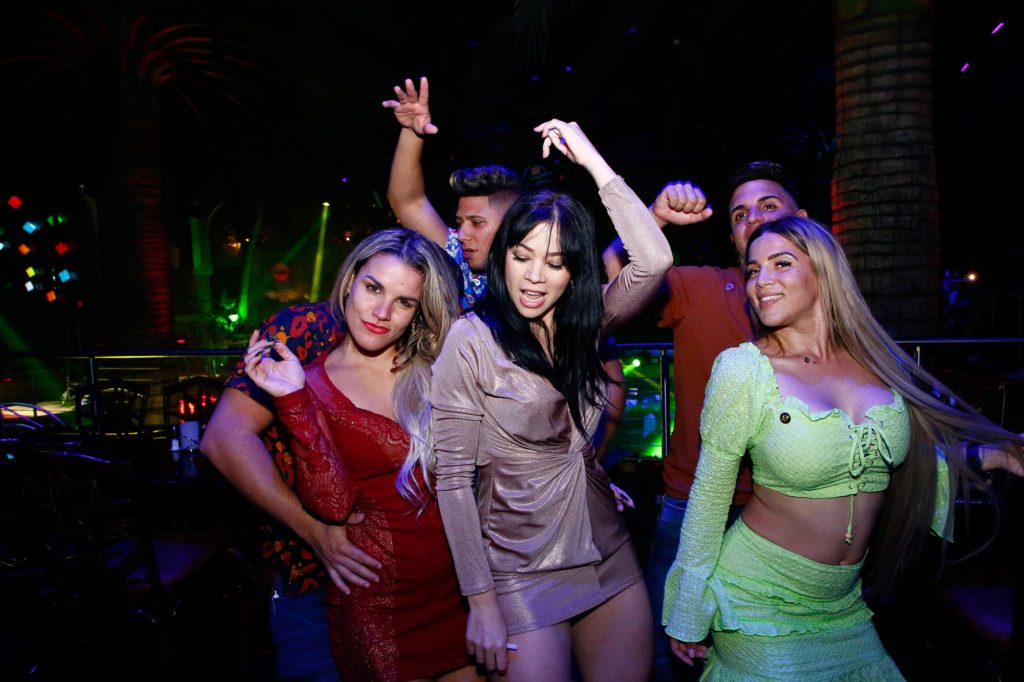 In the heart of Orlando's attractions area, you'll find International Drive. There is so much to do here, I-Drive is truly its own destination.
Besides loads of attractions, shopping, and dining, you'll also find lots of nightlife. But, first, you'll need to know that International Drive is over 10 miles long, and there is quite a difference when you compare one end of the tourist corridor to the other. South of the Sand Lake Road intersection has some of the best restaurants, attractions, and experiences offered on this bustling strip.
One of the most iconic venues here is Mango's Tropical Cafe. This multistory venue that is home to one of Orlando's best live entertainment acts is located almost at the corner of Sand Lake and I-Drive. During the early evening hours, guests from around the world are entertained with live music, singing, and dancing. Then, as the night gets later, the volume cranks up, and Mango's becomes the city's best nightclub – Orlando Sentinel readers voted it as such two years in a row. There is a massive dance floor in the center of this dazzling space, as well as the smaller Vodou Room, which boasts a different vibe and features a different DJ than the main floor.
Further south on International Drive is Orlando's coolest place, ICEBAR Orlando. Part ultra-lounge and part themed attraction, this place is more than just a bar made of ice – even if it is the largest permanent such bar in the world. When you first enter ICEBAR, you're actually entering the Fire Lounge, where a menu of flatbreads, sliders, skewers, and more await to fuel your evening. Specialty cocktails – some that are on fire, some that bubble, and others that are served in a glass made entirely of ice – are perfect for toasting your night out. After 10:00 pm, the party vibe really gets going with dance and club music. You're in for a unique experience, for sure.
The best nightclubs in Downtown Orlando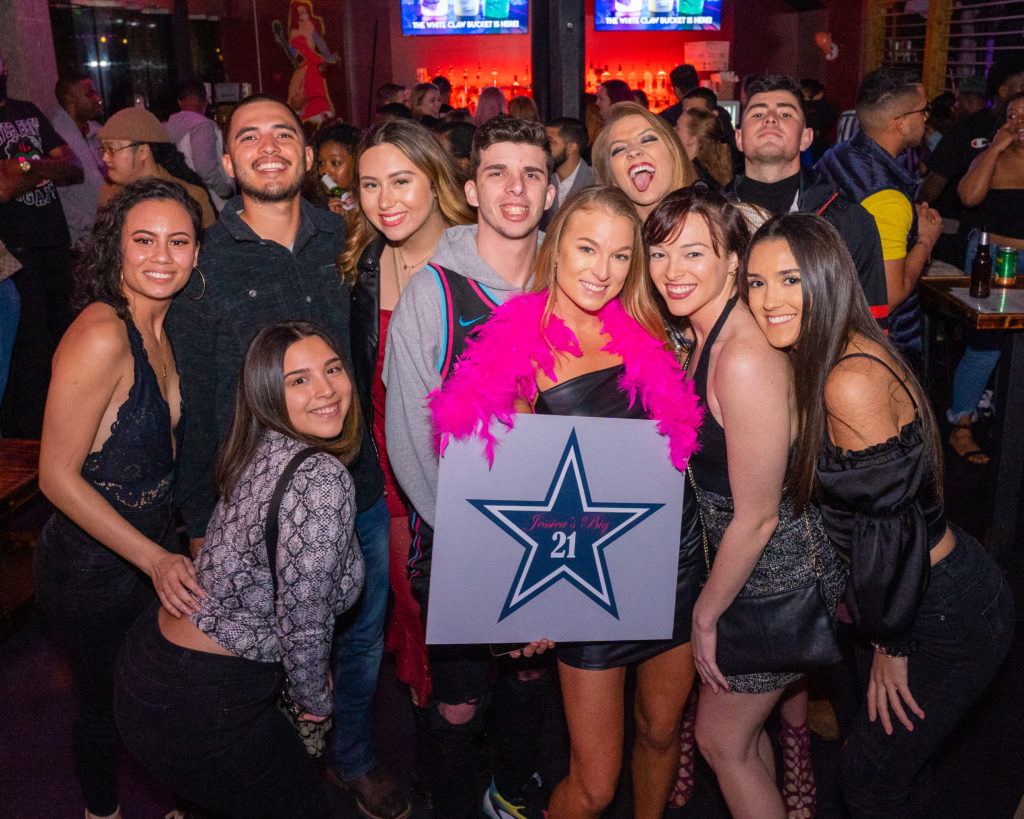 It's not surprising that the greatest concentration of night clubs in the City Beautiful is in Downtown Orlando itself. Since the downtown area is about 20 minutes north of the attractions area, the nightclubs here are very adult focused; locals love to party by club hopping, especially on the weekends to blow off steam.
One of the most popular nightclubs in Downtown Orlando is Room 22. Billed as a "show bar," you're definitely in for an entertaining night, both on the dance floor and at the bar. Scantily clad bartenders don't just serve drinks – they perform. On a busy Friday or weekend night, the place can be absolutely packed.
For a sophisticated night out, look to EVE Orlando, a posh ultra-lounge with a beautiful interior. Specialty craft cocktails kick off your night as brilliant lights add a colorful hue to the space. On certain nights, there are themes, like Latin Night and Ladies' Night, and DJs spin a variety of music.
Another popular spot in the area is The Beacham. This venue is popular for concerts throughout the week, but on nights without performances, it is one of Orlando's most popular nightclubs, packed with party-goers. The Beacham is a historic theater, so the atmosphere is also special.
Many Downtown Orlando club-goers start their night at SHOTS Orlando, or make it their last stop. This is a hybrid of a bar and lounge early in the evening, leading to a nightclub-feeling late at night. There are over 100 specialty shots on the menu – some are served with props or other fun interaction. The bartenders and servers make sure everyone is having a good time. There is no cover here, and there are usually food and drink specials on certain nights.
Additional information about Orlando's nightclubs
Most venues have a dress code. While not too strict, the general rule of thumb is clothing be in good repair and stylish. Also, closed-toed shoes for men are usually required.
Many nightclubs have a cover charge, though not typically until after 10:00 pm.
Many nightclubs are 21 years of age or older. Please confirm this prior to your visit.
If you're celebrating a special occasion, consider VIP service.
---
What are your favorite nightclubs in the City Beautiful? Share them with 100,000+ other theme-park fans in our Orlando Informer Community on Facebook.
And be sure to follow Orlando Informer on Facebook, Twitter, and Instagram for the latest news and tips at Universal Orlando, Walt Disney World, and other Orlando destinations.