After a topsy-turvy year in which Halloween Horror Nights 2020 was cancelled (and replaced with a smaller, daytime, more family-friendly event), Universal has decided to kick things off right for 2021: today, we've gotten our first intellectual property-based haunted house announcement. And while this grand reveal may not be surprising, it is nonetheless exciting.
Let's tackle those two elements in order. The reason why Beetlejuice's grand return to Universal Studios Florida doesn't raise eyebrows is because, quite simply, we saw a lot of the long-lived character at the park last year – first as an add-on room to the Tribute Store, and then as a full-fledged haunted house (even if that maze was only up and running for just one weekend). In retrospect, those experiences were something of an appetizer for the main course this fall, and it's clear, based upon the critical as well as the audience reactions last Halloween, that it will be a welcome feast, indeed.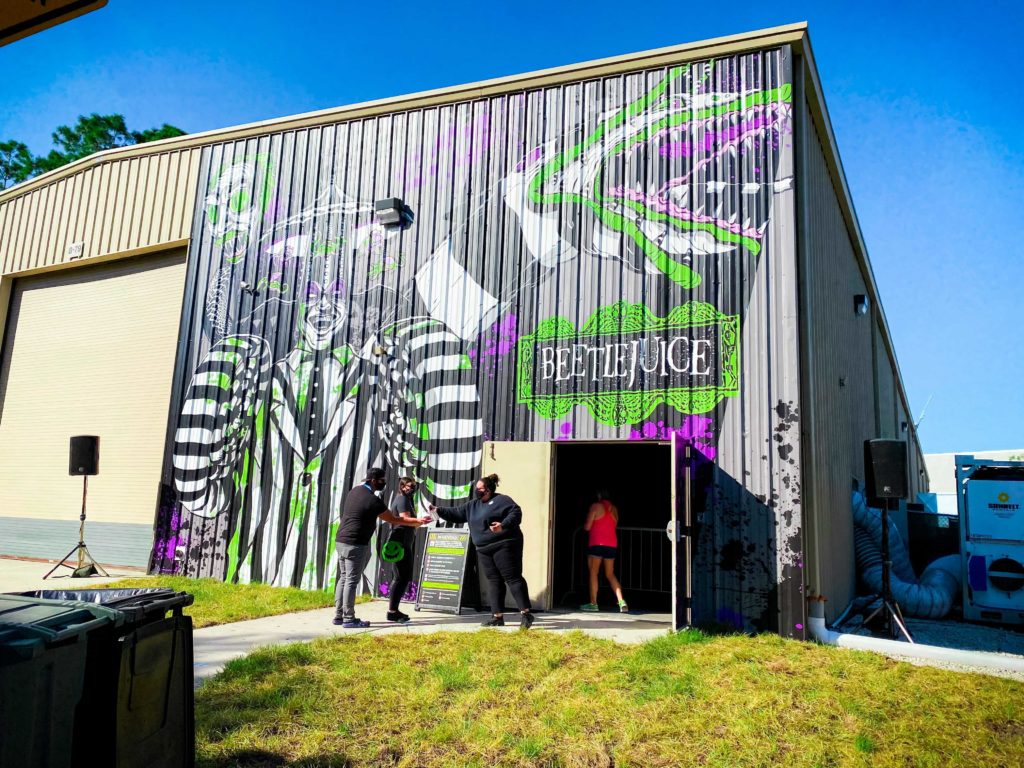 Now, as for the "exciting" part of the equation, that's an easy explanation – even though Beetlejuice doesn't qualify as the very first announcement for Halloween Horror Nights 2021, it does reaffirm that Universal fully intends (at least, at this particular point in time) to continue on with the hallowed event (though, perhaps, with a lot more safety precautions in store than in years past). When coupled with the recent news that Epic Universe, the upcoming fourth theme park at Universal Orlando Resort, has begun construction once again, it's a clear sign that Universal, specifically – and, perhaps, the themed industry, generally – has begun to look beyond the COVID-19 pandemic to the future.
(It's also exciting because, quite simply, the ghost with the most has had a notable cultural shelf life, particularly at Universal, ranging from street- and theatrical-shows to walkable meet-'n-greets to, now, haunts. We have a full accounting of that involved history in our Tribute Store write-up from last year.)
But what, exactly, will 2021's haunt have in store? Here's what Universal itself has to say on the matter:
It's time to turn up the juice and see what shakes loose as the original film comes to life, more twisted and terrifying than ever. Beetlejuice will haunt, taunt, and send you screaming out of the haunted house.
The company goes on to confirm that such classic scenes as the Lost Souls Room, the model graveyard (and Dante's Inferno!), the haunted dinner party, and Beetlejuice's wedding will all be visited in the maze – meaning that we'll more or less be getting the same experience that we received for just that one weekend last year (a fact that the published photos confirm, which you can see for yourself below). It'll be interesting to see whether any changes will be incorporated, particularly in regard to the health and safety equipment that was erected around and in front of the scareactors.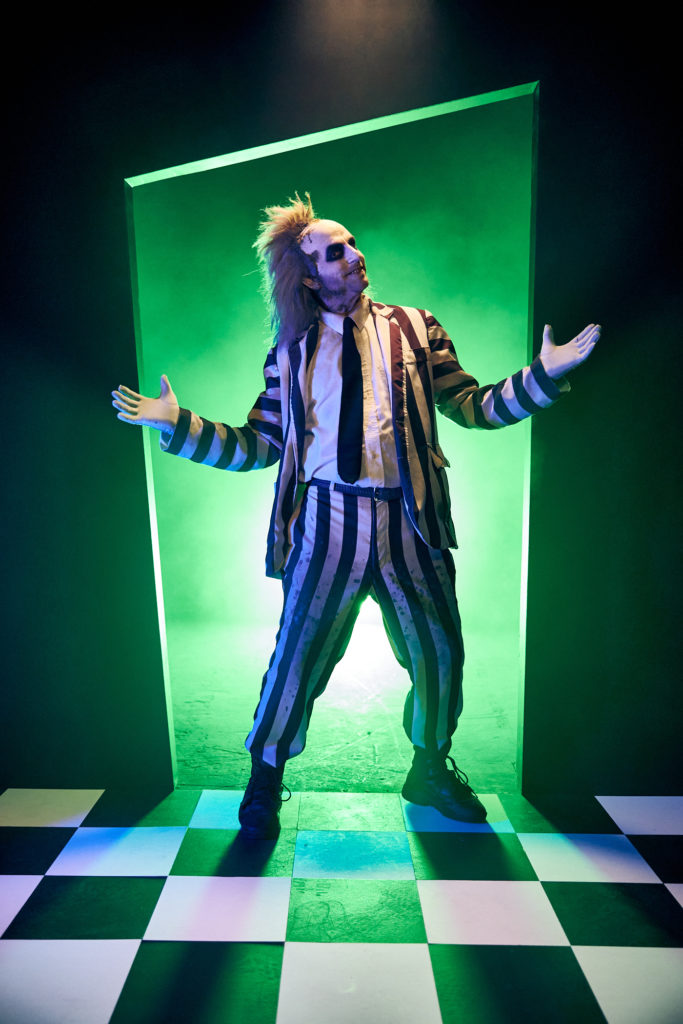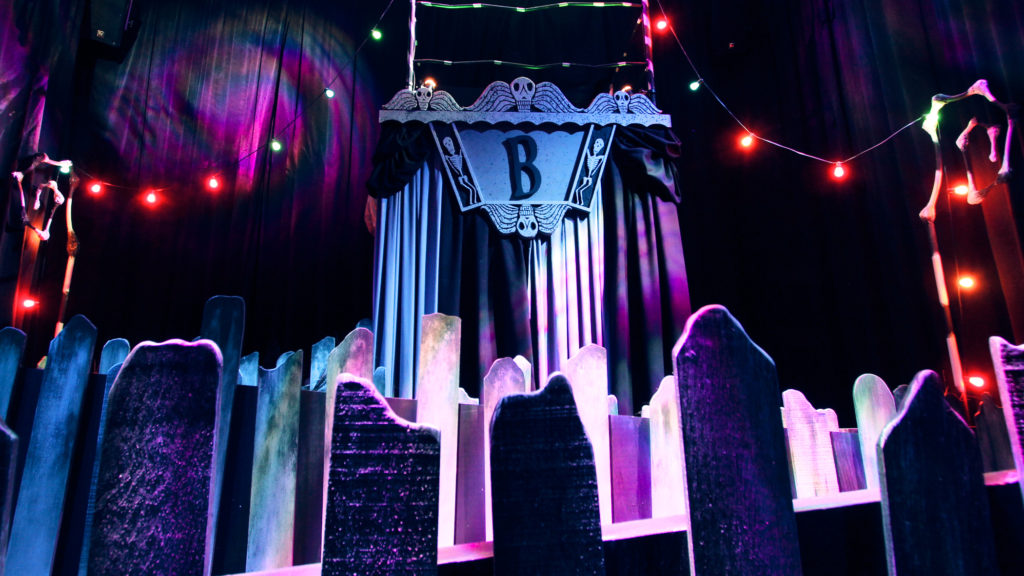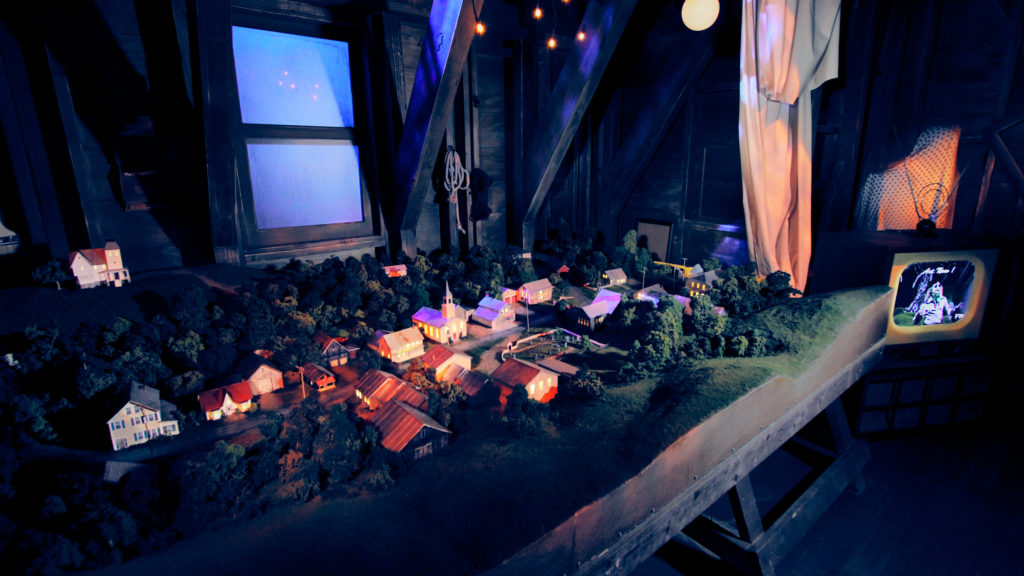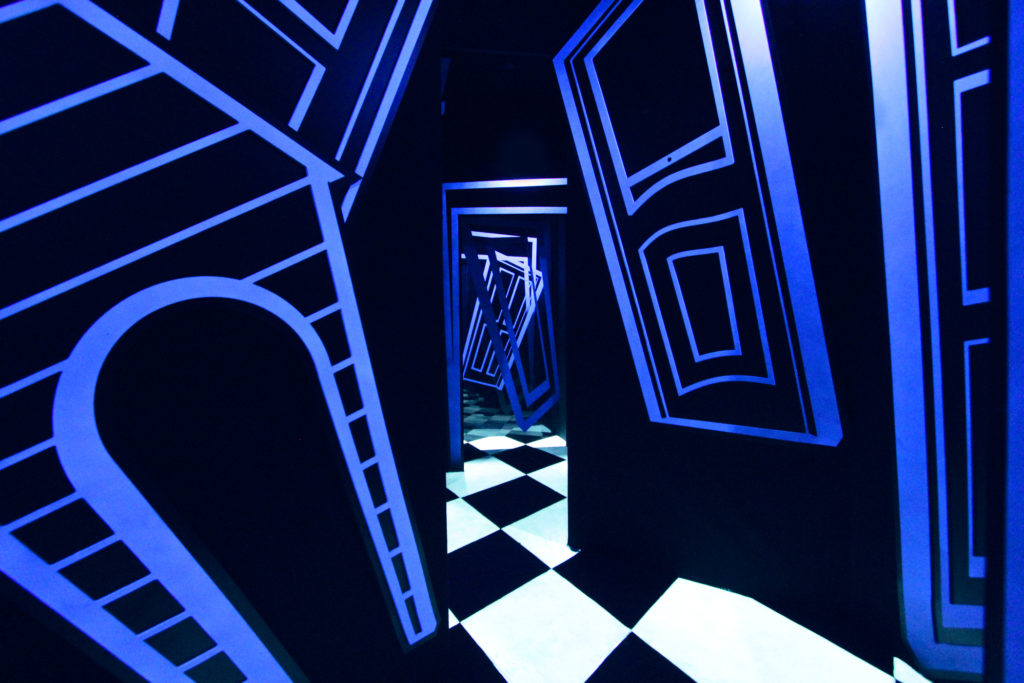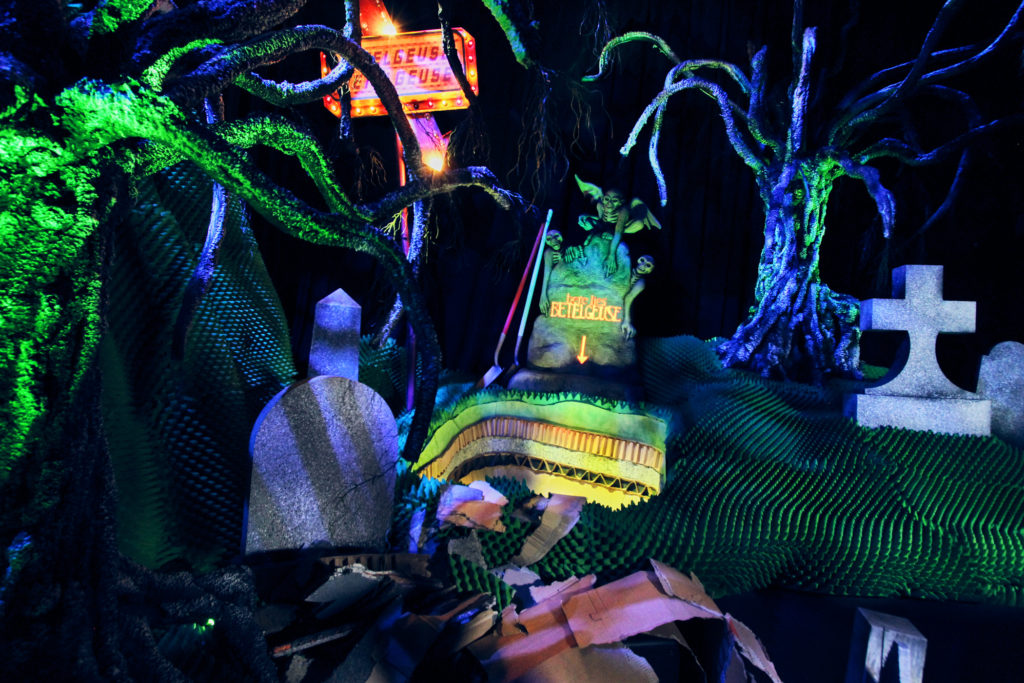 With the return appearance of one subject from 2020's trio of haunted-house showings, it's an easy jump to make that one or both of the others – Universal Monsters: The Bride of Frankenstein Lives and Revenge of the Tooth Fairy – will also make a comeback; however, that's a conclusion that's just too early to reach thus far. What we can say for sure, though, is that there has already been one other confirmation made for Horror Nights 2021: the original-concept Puppet Theatre: Captive Audience was announced all the way back in October of last year (by way of a behind-the-scenes special that aired on the new streaming service Peacock), which makes Beetlejuice the second revealed entry.
We can't wait to see what else this grand return to Universal's crown-jewel annual event will have in store for us (although, in the meantime, you can check out our full review of last year's two headlining haunts).
Beetlejuice will join Puppet Theatre: Captive Audience at Universal Orlando's Halloween Horror Nights, which runs for 42 select nights, from Friday, September 3 to Saturday, October 31.
---
Find out everything you ever wanted to know about HHN – plus more! – in our insider's guide. And then discuss it all with 120,000 other Halloween die-hard fans in our OI Community Facebook group.
And be sure to follow Orlando Informer on Facebook, Twitter, and Instagram for the latest news and tips at Universal Orlando, Walt Disney World, and other Orlando experiences.