Preview this Page
Overview
Florida's nickname, "The Sunshine State," is well-deserved as the state enjoys abundant sun, despite the occasional increase in temperatures and humidity levels. Don't let this get in the way of an unforgettable vacation! Use our tips below to stay cool and safe while having fun!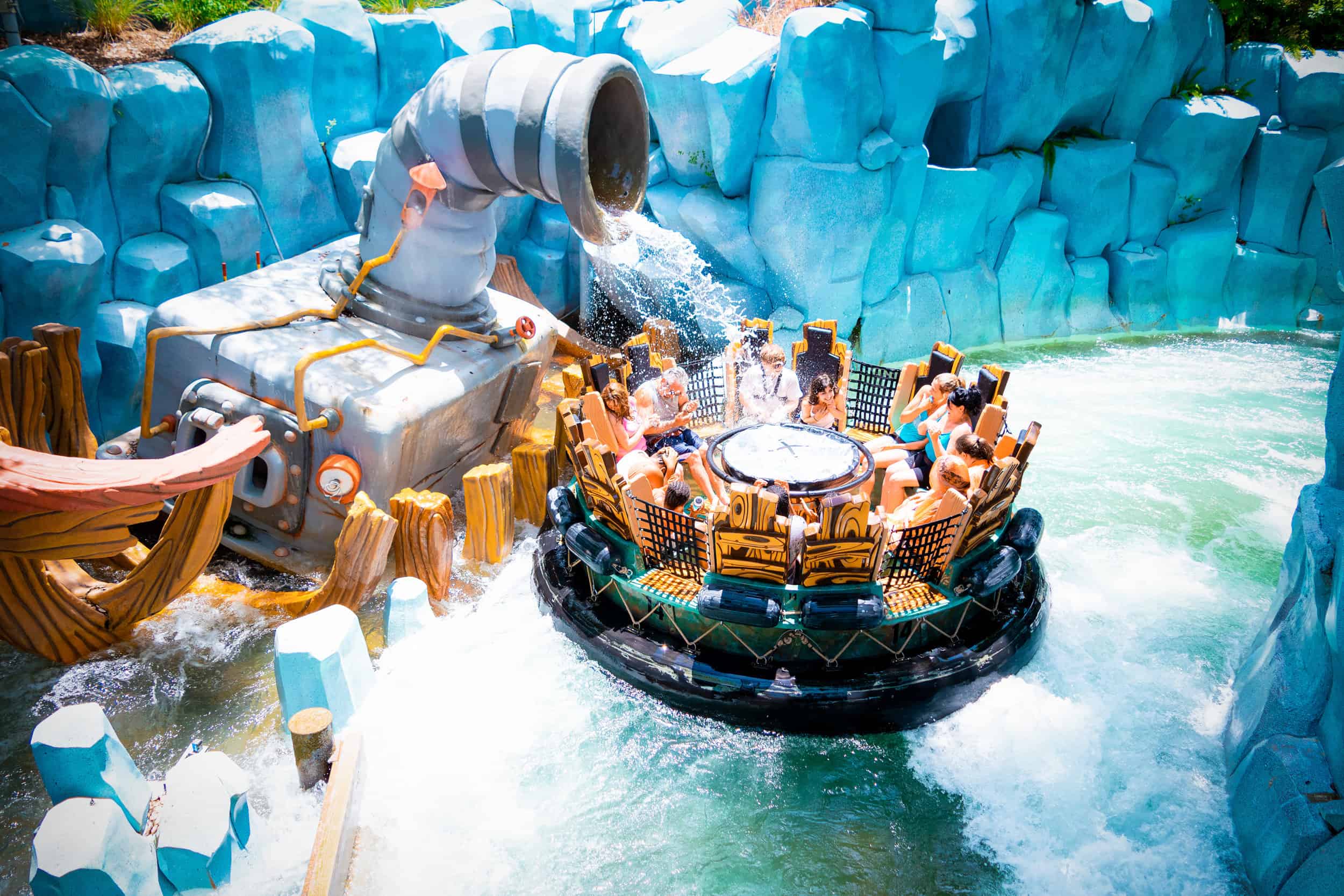 Summer sun has officially arrived in Central Florida! However, this should not deter anyone from coming out and enjoying a fantastic Universal Orlando Resort vacation. With these tips, you will surely beat the rising temperatures this summer!
Utilize Early Park Admission
One of the many perks that come with staying at a Universal Orlando Resort hotel is the access to early park admission. Hotel guests and select passholders have the ability to enter some of the parks up to an hour before they are open to the public on select dates. Taking advantage of this perk gives you time in the parks before temperatures start to get toasty. Grab your admission to pair with your Universal Orlando Resort hotel stay perks, and be sure to check which parks will be open for early park admission in advance to help plan your trip accordingly.
Catch an Indoor Show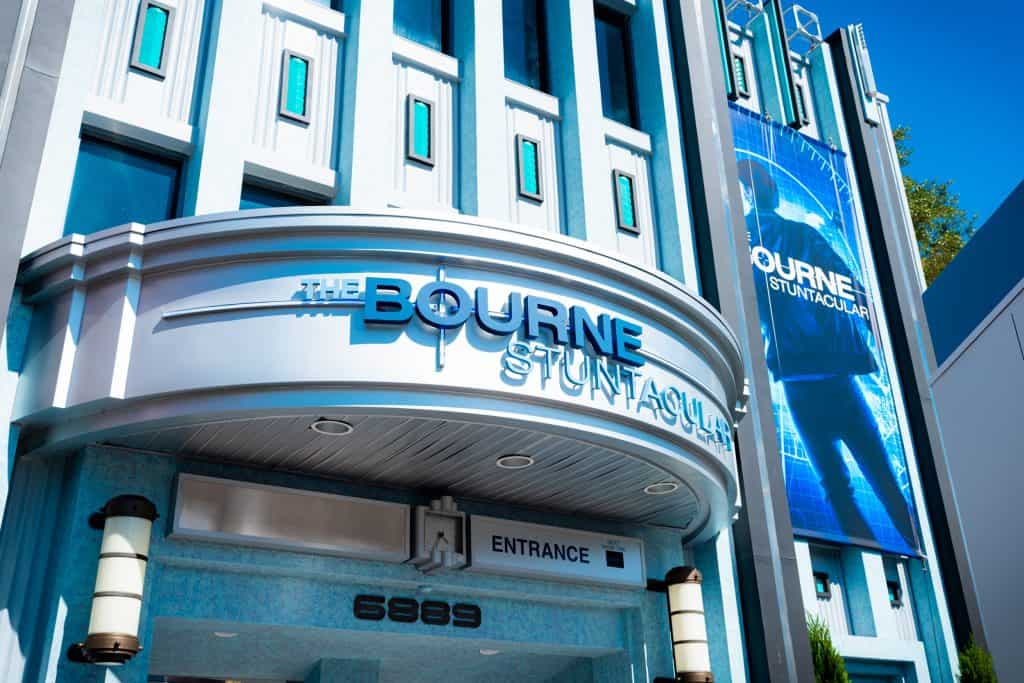 Need a quick break from the sun but don't want to miss out on any of the action? Delight in one of Universal's indoor shows! The Bourne Stuntacular and Universal Orlando's Horror Make-Up Show allow you to be thoroughly entertained while also having a seat and enjoying some much-needed AC. Use the Universal Orlando Resort app to check when the next show starts.
Hit Up the Indoor and Water Rides
At Universal Orlando Resort, there are plenty of rides that offer both excitement and relief from the heat. Jurassic Park River Adventure, Dudley Do-Right's Ripsaw Falls, and Popeye & Bluto's Bilge-Rat Barges at Islands of Adventure are three spectacular water rides that can cool you down in a jiffy!
Don't feel like getting drenched? No need to worry! There are a multitude of indoor ride options to escape from the sun. These include, but are not limited to, Revenge of the Mummy, E.T. Adventure, Men in Back Alien Attack, Harry Potter and the Escape from Gringotts, The Amazing Adventures of Spider-Man, and so many more!
Enjoy a Butterbeer Ice Cream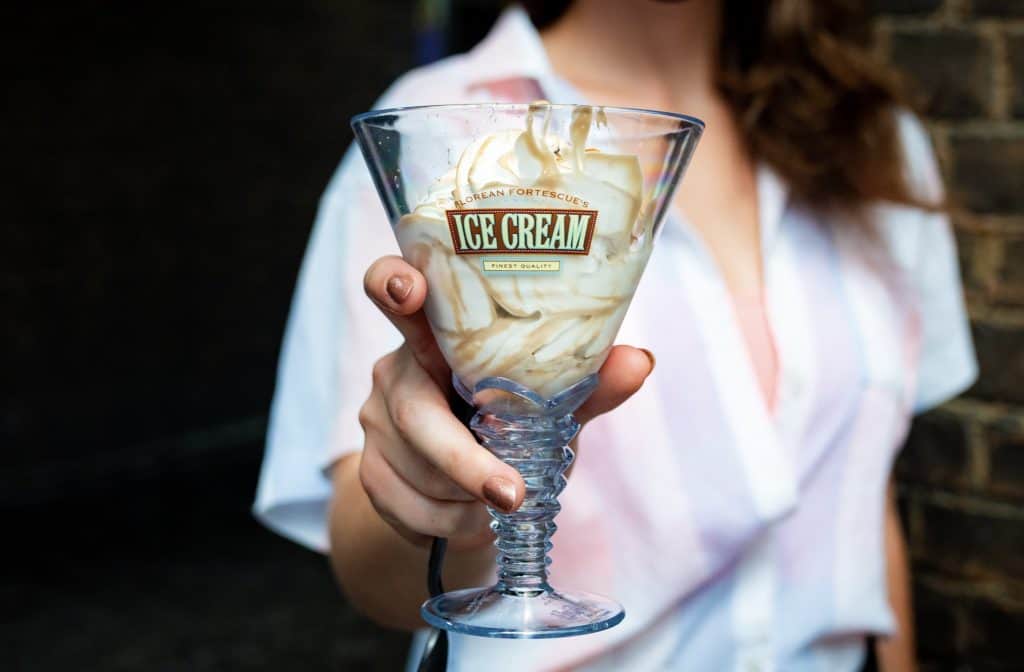 There's nothing like a frosty treat to help cool you down on a summer afternoon! Florean Fortescue's Ice-Cream Parlour located in Diagon Alley serves up some of the best sweets on Universal Orlando property. Flavors range from your standard Vanilla and Chocolate to some intriguing and delicious varieties such as Earl Grey & Lavender and Strawberry & Peanut Butter. Among all the flavors available in the Wizarding World, we believe that none can rival the delicious taste of Butterbeer! Grab a scoop in a waffle cone or cup and enjoy!
Cool off in Knockturn Alley
Once you have grabbed your Butterbeer ice cream from Florean Fortescue's Ice-Cream Parlour, head over to the entrance of Knockturn Alley. This hidden section of Diagon Alley is completely shaded and is a fantastic place for any witch and wizard to escape from the elements. While in Knockturn Alley, get some shopping done in Borgin and Burkes, or just grab a seat on one of the many benches.
Take a Midday Break
Taking a midday break from the parks is one of the most effective ways to avoid the sun and recharge for the rest of the day. Once it gets into the afternoon – otherwise known as the hottest part of the day, head back to your hotel for a bit and relax! Take a nap or sit in the shade by the pool. This can significantly benefit families with little ones.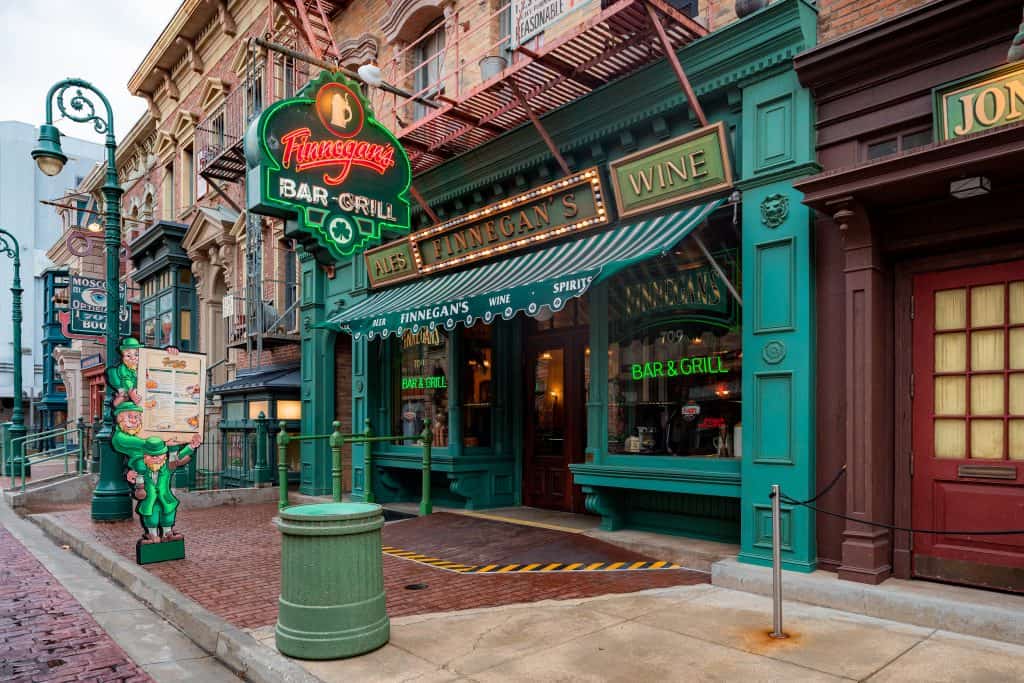 Not staying at a hotel near the parks? No problem! Take a break by dining at one of the many indoor, sit-down restaurants Universal Orlando Resort has to offer. Inside the parks, there are table service options like Mythos or Confisco Grille at Islands of Adventure and Finnegan's Bar & Grill and Lombard's Seafood Grille at Universal Studios. Universal CityWalk also has several great indoor dining options, such as Bigfire, Toothsome Chocolate Emporium & Savory Feast Kitchen, and The Cowfish Sushi Burger Bar. If you decide to dine at any of these restaurants, try to grab a reservation in advance, as they can get rather busy, especially around lunchtime.
Stay Hydrated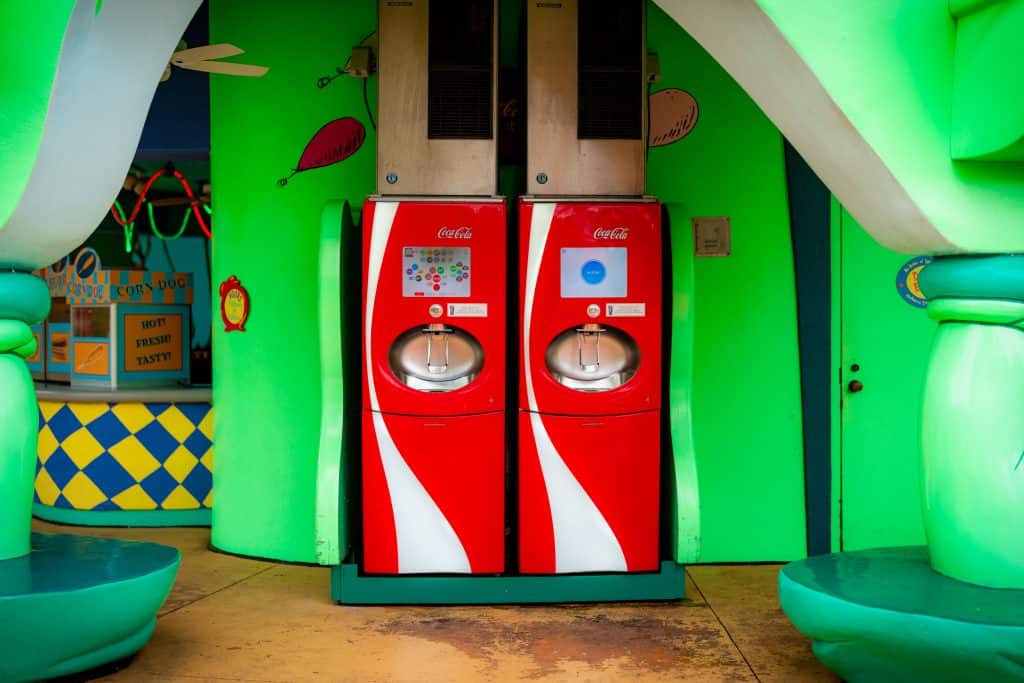 While this tip may seem obvious, it is the most important. The Central Florida sun can easily cause heat exhaustion and dehydration if not careful. Be sure to drink water continuously throughout the day and seek out shade when possible.
Another great option is to bring your own refillable water bottle. Many Coke Freestyle machines spread across the parks and Universal CityWalk offer a free water option.
A great gadget to also bring from home is a portable fan. These can really come in handy on those days without a summer breeze.
Visit Volcano Bay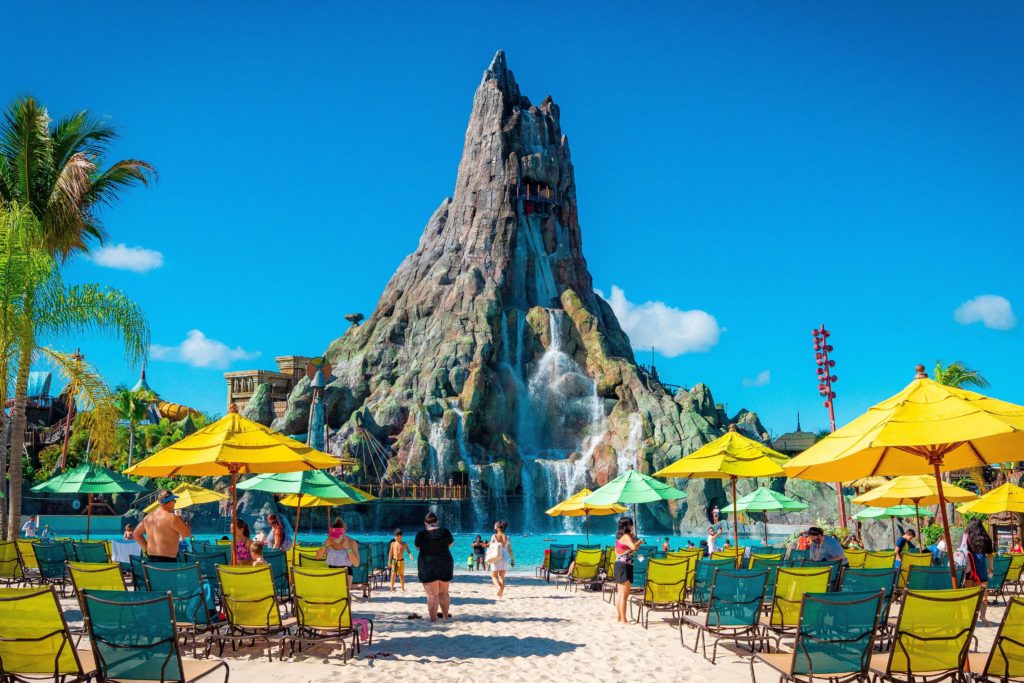 With its tropical setting, thrilling water rides, and relaxing beaches, add Volcano Bay to your itinerary to cool off and have hours of fun. We offer some hot deals on admission, so be sure to check them out here.
Volcano Bay features a variety of water slides, including the Ko'okiri Body Plunge, which is one of the tallest and steepest drop slides in the world. If you prefer a more relaxing experience, you can float down the Kopiko Wai Winding River, which meanders through the park's lush landscape.
Volcano Bay offers several sandy beaches and a massive wave pool for those who want to embrace the sun and relax. Waturi Beach is the perfect spot to unwind and take in the beautiful surroundings. The park also features premium seating and private cabanas, where you can rest and recharge in between rides and attractions.
Don't let the Central Florida summer sun dampen your vacation experience! By planning ahead and following these tips, you can stay cool and comfortable while enjoying all that Universal Orlando Resort has to offer.
---
Ready to take on the Central Florida heat? Follow Orlando Informer on Facebook, Twitter, and Instagram for the latest news and tips for trips to Universal Orlando Resort, Walt Disney World, and other Orlando parks.