Universal just announced that horror icon Ash Williams will be coming to Halloween Horror Nights for the very first time in a haunted house based on the Ash vs Evil Dead television series.
The Evil Dead franchise is a long and beloved one, having started as a trilogy of cult films throughout the 1980s and on into the early '90s before taking a 21-year hiatus. While a new Evil Dead arrived in 2013 (in both movie theaters and in that year's Horror Nights event), looking to serve as both spinoff and soft reboot, it failed to create a new sub-series but managed to jump-start life back into the property as a whole. Ash vs Evil Dead was pitched by the original filmmakers to Starz in lieu of a long-promised fourth movie; the network accepted, premiered the show on Halloween 2015, and has since picked up further seasons (the third premieres this October).
As both a new adventure and a sequel to the progenitor films (the series is set roughly 30 years after 1992's Army of Darkness), Ash vs Evil Dead has lots of potential for an HHN maze, with the ability to draw in all the new characters and storylines as well as curate a healthy barrage of references to the older material, including a certain cabin. (And, yes, since the 2013 movie is canon, eagle-eyed guests might even be able to spot some Easter eggs to that year's haunted house, as well – if we're lucky, that is.) More specifically, Universal promises that it's going to throw guests into the "loud, brash, and very bloody world of Ash," realizing scenes and locations from the show's first two seasons. And in case those hints just aren't enough, there's also this little tease:
This is our blood-soaked, milk-eyed, crass, rock-'n-roll-amped, chainsaw-wielding-felt-puppet love letter to everyone and everything connected to Ash vs Evil Dead.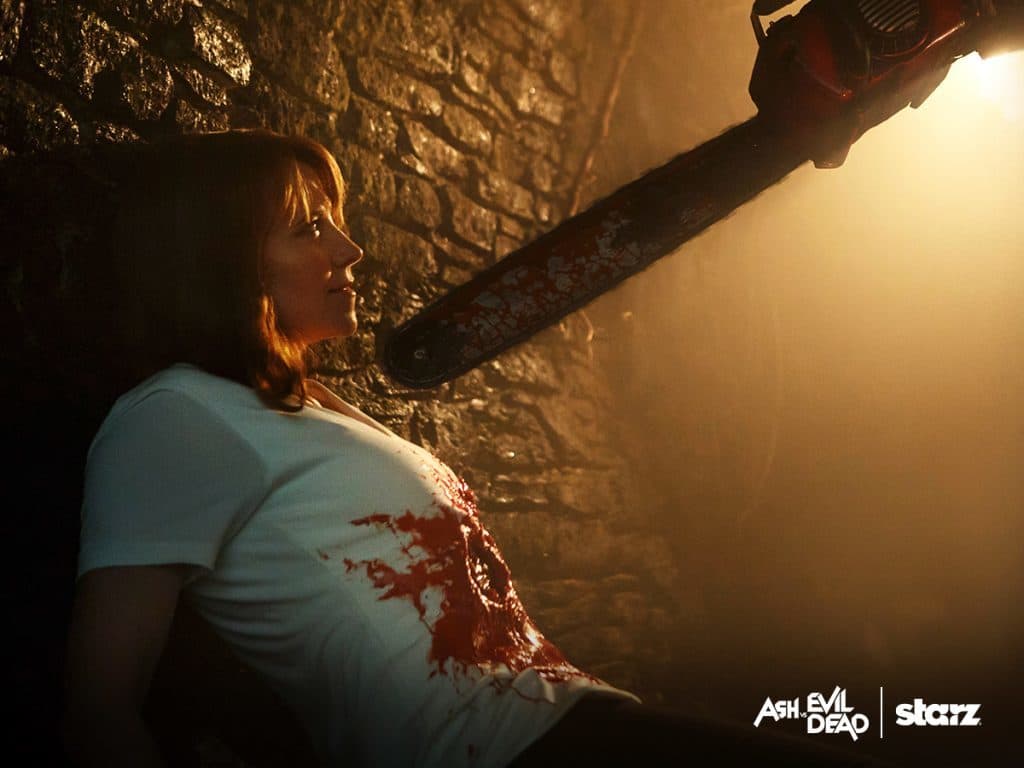 Ash vs Evil Dead will join The Shining and American Horror Story at both Universal Orlando Resort's and Universal Studios Hollywood's Halloween Horror Nights, which runs for a record-breaking 34 select nights, from Friday, September 15 to Saturday, November 4. (For more on the West Coast version of the event, head over to our sister site, California Informer.)
–
Find out everything you ever wanted to know about HHN – plus more! – in our insider's guide.
And be sure to follow Orlando Informer on Facebook, Twitter, and Instagram for the latest news, tips, and rumors at Universal Orlando, Walt Disney World, and other Orlando attractions.