Here you are! After saving your hard-earned money, booking your flight and hotel, and purchasing your Universal Orlando Resort tickets, you're finally in Orlando, Florida! But as you're standing, luggage in hand, in the middle of Orlando International Airport, you suddenly realize you completely overlooked what to do next. You have no car to get to your hotel and you still have to retrieve your park tickets and what seems to be a mountain of other things in this strange land – but don't panic! We'll walk you through some of the more common parts of the process now that you've arrived.
My kingdom to find my bed!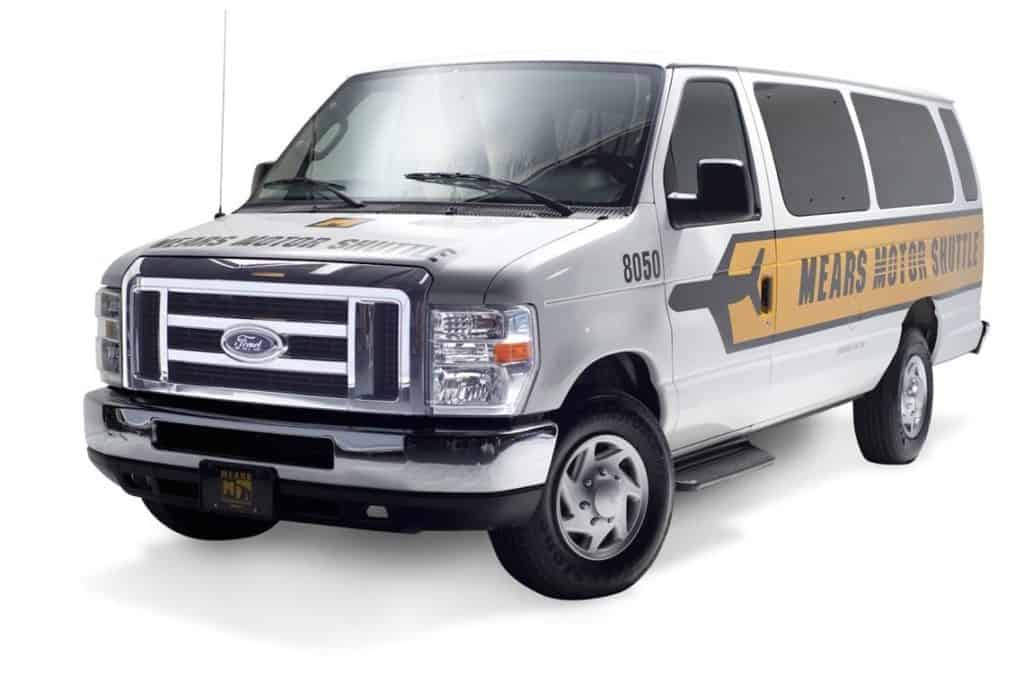 Let's take care of the most important thing first: how to get to your hotel. The main thing to understand is that you're not the first person, nor will you be the last, this has happened to. Even more reassuring is that you're in a travel hub, and there's plenty of hotel transportation options to choose from. A shared shuttle would be one cost-effective choice. Since we're making the attempt last minute, Mears would be the way to go, as most other companies generally require 24 hours' notice. You will want to be aware that it may also take some time to not only fit you into a time slot, but also get to your destination, since yours won't be the only stop.
The other "private" options (car rentals, sedans/SUVs, etc.) would cost more and vary strongly, but they'd be more readily available and direct. There is also public transit – however, speaking as a local, what you won't pay in cost, you'll be gouged with in travel time. Your average drive from Orlando International Airport to the Universal Orlando area should only take roughly 20 to 30 minutes, but public transit will average a little over an hour. We'd recommend to at least opt for a taxi service to get to your destination in the right amount of time.
We should acknowledge here that most hotels have specified check-in times; most will be around 3:00 pm, but this could vary. There's also a chance you could arrive before your room is ready. If this happens, it's nothing to fret over – the front desk can typically store your belongings while you find ways to keep yourself occupied. As some suggestions, you could get to know the surrounding area (i.e., the I-Ride Trolley map for the International Drive area or a CityWalk guide for Universal). Depending on the time of day, you could catch some sun by the pool, nurse a drink at the hotel bar, or, even, grab a bite while you wait. And if you're staying at a Universal Orlando premier hotel, the front desk will even get your room key registered to your Express Passes so you can play in the parks.
Speaking of…
Keys to the universe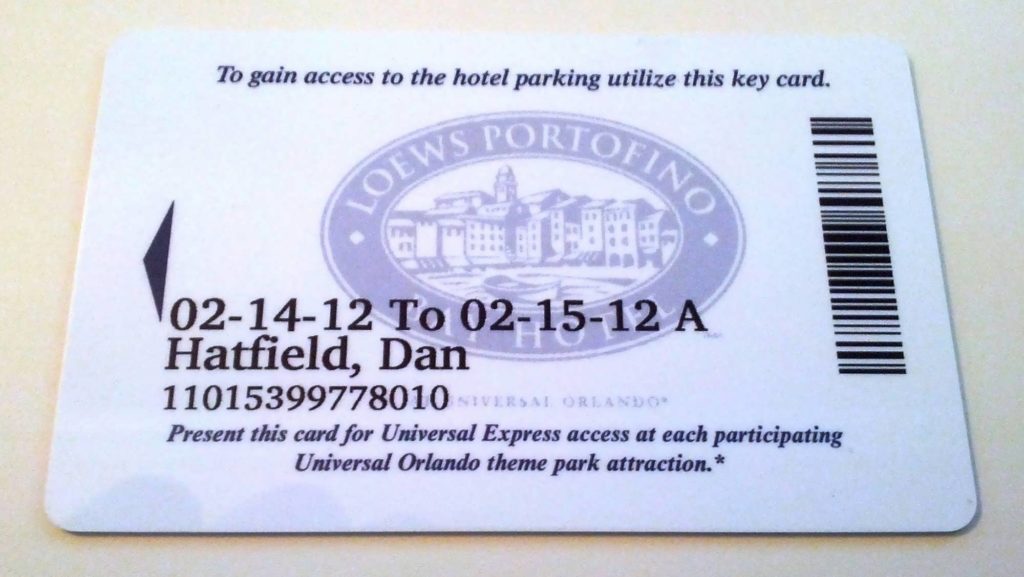 Now that you've made your way to your hotel, let's retrieve your tickets. Depending on a few factors – travel options, how you bought your admission, and which ticket pick-up you selected – there are some choices here. For the ticket window or will-call kiosk options, the airport has a very convenient Universal Orlando vacation-planning desk that doubles as either of these, and the on-site resorts and qualified Universal partner hotels also have their own representatives, as we've previously mentioned. You could also opt to go directly to the parks themselves, though there's often a queue just to pick your tickets up – doable, but very inconvenient.
A few quick notes to mention: if Volcano Bay is in your itinerary and you purchased a multi-day ticket, make sure you chose the three-park option – if you didn't, you can upgrade for a fee. This is an important point, seeing as how the water park isn't included otherwise. You may also want to couple your park tickets to the Universal Orlando app as an added precaution in case you lose them or they're damaged in some way. If you're celebrating a certain occasion, mention it to one of the representatives to get your special button (while this would technically be a "first-timer tip" and isn't directly ticket-related, it's worth mentioning, since it could be done while you're picking them up with the Universal representative).
Where we're going, we don't need roads – but they help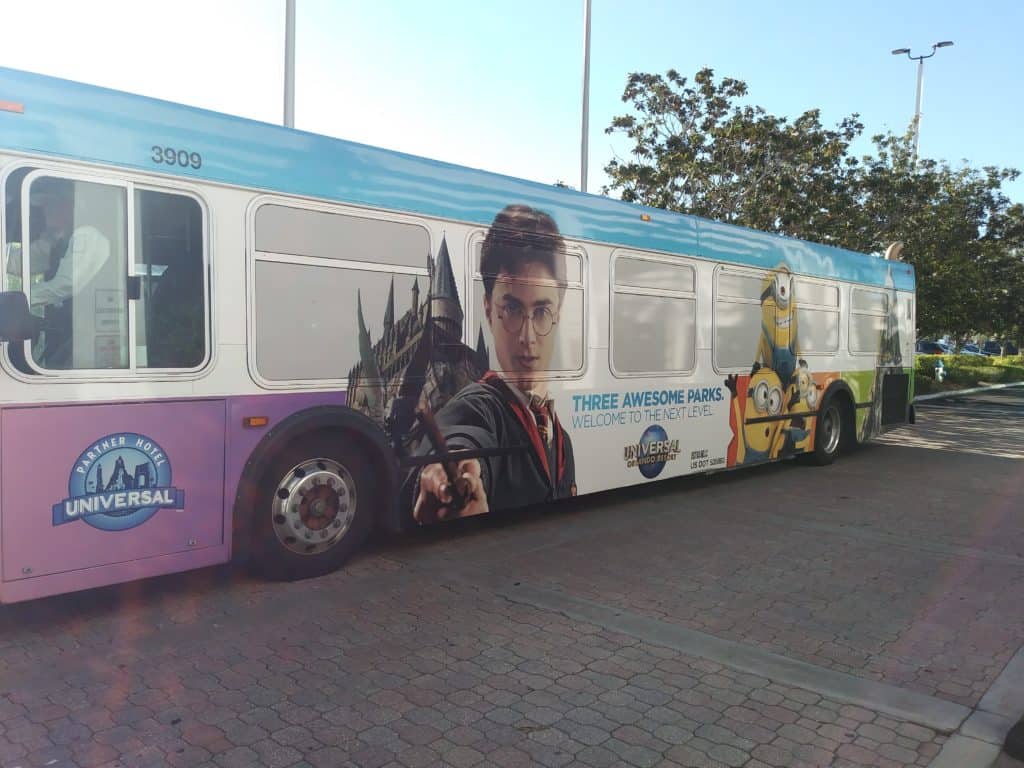 Everything is going smoothly so far. You've checked into your hotel, stowed your luggage, gotten a lay of the land, and you're ready to dive into the parks with your golden tickets in hand. Universal partner hotels usually have a complimentary shuttle to usher you to and from the parks. However, these are shared between a few hotels, could take about 20 minutes to get to the parks, and have roughly a five-hour gap between departures, as opposed to the on-site hotels' consistent, and more direct, boats and buses. If you happen to be at a partner hotel, I would suggest knowing the average distance between your venue and the parks so you can budget for a possible taxi at least once as a contingency plan.
Some pro-tips about those partner shuttles. If you plan on using the morning departures, they do require in-person reservations, which can be done up to 24 hours beforehand. If the morning times don't work out, don't worry – you're still welcomed to use the buses to return to your hotel. Since the returns are at a first-come basis, we'd recommend getting to them very early. While the buses run until midnight, sometimes you could end up enjoying CityWalk a bit too much; in this case, taxis would be your next option, and those are typically readily available until the entertainment complex closes at 2:00 am.
Welcome to your vacation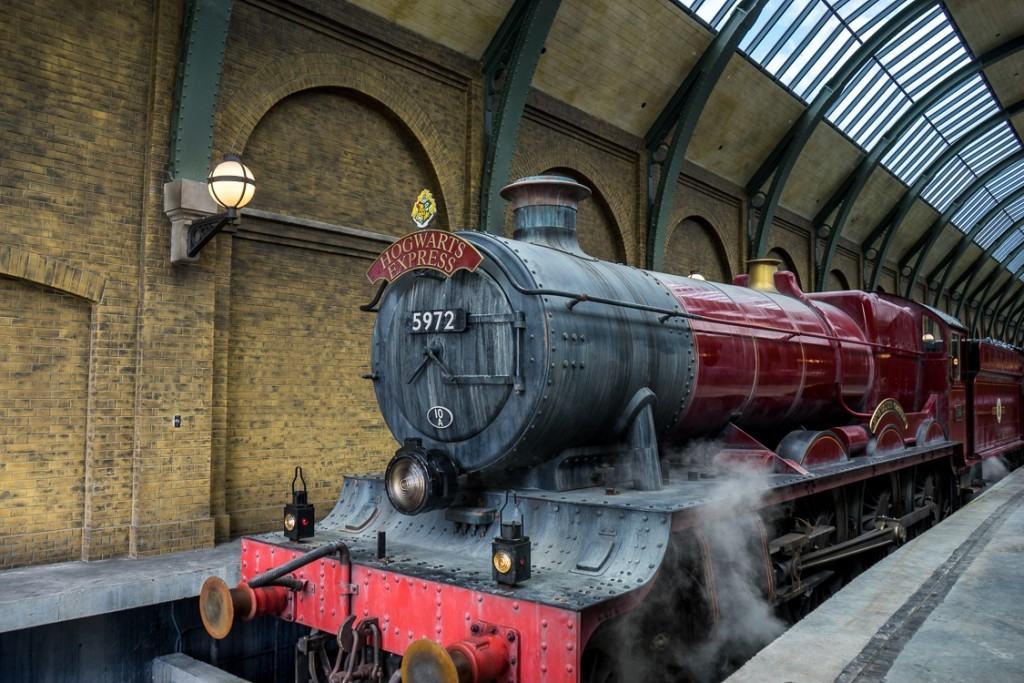 If you're visiting for the first time, there are some additional points to cover from here, which we are an excellent resource for. For example, one of the most common questions is which theme park to start in. There honestly isn't much of a point of attack, since both parks are essentially equal in what they offer. If you want to follow the journey of a certain boy-wizard, you could start in The Wizarding World of Harry Potter – Diagon Alley and take the Hogwarts Express to Hogsmeade. On the other end of that, if you're a bit of a theme-park geek like us, you could start with Hogsmeade (the older of the two Wizarding Worlds) and appreciate how impressive Diagon Alley truly is! Either way, your experience will be a great one.
–
Now kick back and relax, fam. You did it! You've successfully gotten through some of the most common arrival issues and earned yourself a drink at the parks. (Did we mention we're a great resource for that, too?) Welcome to Orlando, Florida!
Now that you're here, share your lessons learned and all the new questions you may have with (literally) tens of thousands of other Universal fans and vacation-planners in our OI Community Facebook group. And then be sure to follow Orlando Informer on Facebook, Twitter, and Instagram for the latest news and tips at Universal Orlando, Walt Disney World, and other Orlando destinations.