Orlando's theme parks are certainly the shining star of any Central Florida vacation, but there are also some great animal-focused attractions in the City Beautiful that should be on your vacation itinerary. Over the years, the level of animal experiences has grown and improved in the area, and now there are plenty of ways to make unforgettable memories – and meaningful connections – with the animal world.
Orlando's best-known animal attractions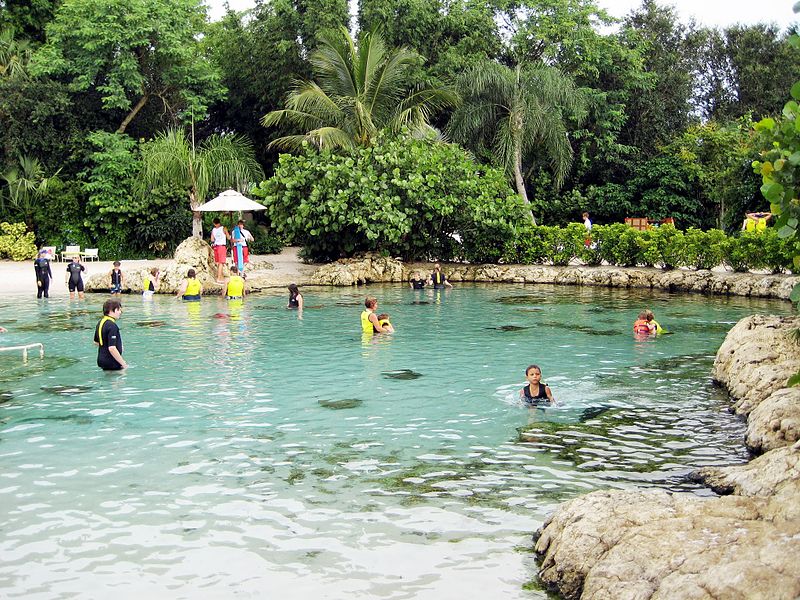 Disney's Animal Kingdom is perhaps the most well-known animal attraction in Orlando, and it's also my favorite theme park at Walt Disney World Resort – the details and immersion of Animal Kingdom are the best of all the Central Florida parks, in my opinion. Attractions like Kilimanjaro Safaris and Maharajah Jungle Trek provide breathtaking moments with animals in environments that are beautiful and designed for the creatures' well being. And if you want to elevate your experience and connection with the animals, there are a variety of tours and special experiences you can book. My recommendation is Wild Africa Trek, which takes you to parts of the Kilimanjaro Safaris habitats that are otherwise inaccessible.
The other most well-known animal attraction in Orlando is SeaWorld's Discovery Cove. I cannot recommend this place enough – it is a blissful paradise in the middle of the city's attractions area. I try not to rush through my son's life, but I cannot wait until he is old enough for the three of us to spend a day splashing around the park. Only a certain amount of guests are allowed in each day – advance reservations are required. This tropical escape is best known as the only place in Orlando where you can swim and interact with dolphins up close. This is an extra charge, but otherwise all your food and drink – including beer and wine – is included, plus snorkel equipment and everything else you need to swim around the unique environments.
The wildest animal encounters in Orlando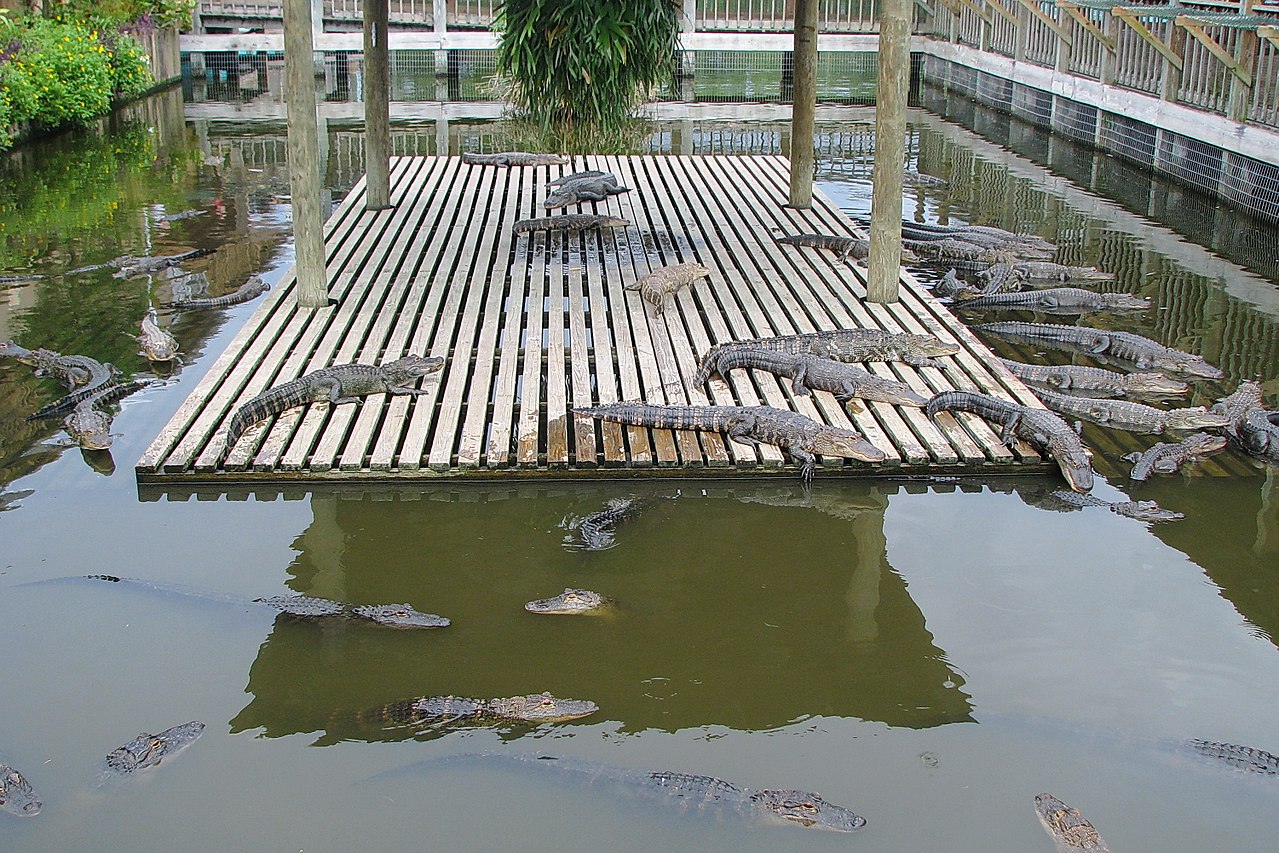 Besides the heavy hitters of Disney's Animal Kingdom and SeaWorld's Discovery Cove, there are other, more intimate ways of connecting with the animal world. Wild Florida, for instance, has just added a drive-thru safari; this new experience is already wowing guests and is just one more reason to visit the park.
Another way to experience the wild world of Florida's native animals is at Gatorland. This classic attraction has been a part of the area since 1949 – well before Walt Disney World. As the name implies, the focus here is on alligators, but there is a whole host of other animals ready to make your acquaintance. You can also enhance your experience by zip-lining over massive gators or hopping on the new Stompin' Gator Off-Road Adventure, which is a ride that has you boarding a monster-style off-road vehicle and traversing hills, swamps, water, and other rugged terrain while getting views of the various critters that call the Sunshine State home. As a native, I have taken many friends and family here who are in town and want to get a taste of natural Florida. If you want to experience the state's most famous animal – and a classic Orlando attraction, to boot – sink your teeth into Gatorland!
If you're looking for another off-road adventure, the Safari Wilderness experience in Lakeland is one of the best in all of Florida. This is as close to an African safari as you can get in the state, and without the crowds of Disney's Animal Kingdom, to boot. Lakeland is about 45 minutes from the attractions area, so it's within reach but still feels far removed from the hustle and bustle. At Safari Wilderness, you can choose to experience a camel expedition or a sunset, all-terrain vehicle, or, even, a kayak safari. You can also feed lemurs! You'll leave with unforgettable memories and great photos.
Favorite local animal experiences in Central Florida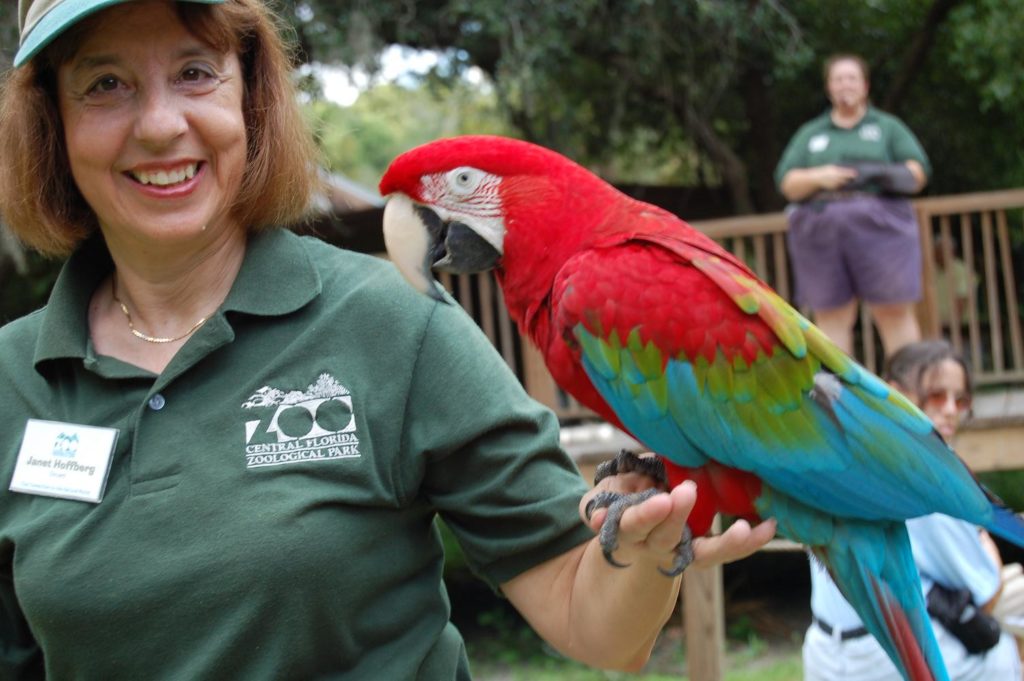 Just north of the attractions area is Maitland, a charming suburb of Orlando (and my "neck of the woods"). It is worth the 30-to-45 minute drive to head to the Audubon Center for Birds of Prey. If you've ever marveled at the beauty of a bald eagle or a hawk, you've got to spread your wings and visit here! This incredible facility provides medical treatment and rehabilitation to raptors and birds of prey that are in need of help throughout the state, including bald eagles, ospreys, owls, and falcons. (And be sure to not miss the Magic of Flight Barn!) Plan a visit to the Audubon Center when you're looking for a more relaxing day during your Orlando vacation.
Also on this side of Orlando is the Central Florida Zoo and Botanical Gardens. This is my childhood zoo, and now that I have a little one of my own, we have a family annual pass. Located in Sanford, this is a great animal attraction to visit if you decide to fly into the Sanford International Airport, and to see one of my favorite scenic drives in Central Florida. Besides being a charming zoo, there are also botanical gardens to explore, plus a tree-top ropes course and zip-lining adventure. You can also feed giraffes and get up close and personal with a rhino. If you visit on a warm day with little ones in tow, pack a bathing suit to enjoy the massive splash pad.
Other animal experiences in the Orlando area
One of the most recognized and respected animal rescue organizations in Central Florida is the Back to Nature Wildlife Refuge. Located near the Orlando International Airport, about half an hour from the attractions area, this is a worthy cause and a nice visit.
If you like creepy, crawly reptiles, then be sure to put Reptile World Serpentarium in St. Cloud on your list. This facility is small but mighty and has a venom show twice each day.
Experience one of Florida's most precious animals: the sea turtle. If you visit Central Florida in May, June, or July, consider heading out to Brevard County, Orlando's closest beach, and experience a turtle walk with the Sea Turtle Preservation Society. It is an experience unlike any other.
–
Share your favorite animal encounters, inside or outside of the parks, in our OI Community Facebook group.
And don't forget to follow Orlando Informer on Facebook, Twitter, and Instagram for the latest news and tips at Universal Orlando, Walt Disney World, and other Orlando experiences.