When you come to Orlando, it's easy to default to the theme parks as the focal point for your trip. However, there are those who would rather stray off the well-beaten path and create memories in a different way.
One such place where you could do this is Andretti Indoor Karting & Games Orlando. Since the complex has much to cover, I'll keep this as simple as possible for your convenience by showcasing its worthiest parts and providing an idea of what each may cost. Hopefully, along the way, you'll get an idea of why you should consider Andretti Orlando on your next trip.
With that said, readers, let's start our engines!
The racing at Andretti Orlando
Since the Andretti family is synonymous with racing, giving guests the opportunity to do so with their family and friends is the focus of their business. To this end, Andretti Indoor Karting & Games Orlando's electric go-karts are some of the best in the industry and accelerate up to 35 miles per hour. They even come in a version that is safe for the little ones to enjoy.
Digging into the courses, there are three different tracks to race on: Track 1 is considered the beginners' level that's geared towards the kids or "junior" racers; Track 2 involves 25 feet of varied elevation and a great view of Universal Boulevard, the road on which Andretti Orlando resides; and Track 3 is dedicated to speed races while also containing its own elevation changes, as well. The most important thing for would-be racers to make note of is that naming a winner takes a slightly unorthodox approach. Instead of who crosses the finish line first, it's whoever held the best overall average from each lap. This means that while speed is a natural factor, you'll want to complete your laps as efficiently as possible for the better average.
One of my favorite aspects of the Andretti complex is that it doesn't have a general admission fee. Everything there is pay-as-you-go, which allows their patrons to tailor their own experience each time. You'll want to note that there are some variance in rates between annual members and non-members. For those interested: the annual membership is $9.95, plus tax, per year and will get you discounted rates of 15% off arcade play and 10% off bowling and meals in the Andretti Grill. For the sake of this article – and given that it's the more likely scenario – I'll be listing the non-member rates before tax, but this pricing link provides both, if you're interested.
Concerning the races, the prices can vary. At the low end of the spectrum, you have $9.95 for a single Mini Mario Race; at the high end, it's $21.95 for single racers and each "heat" (or "races," for those keeping track at home), which varies between five to seven minutes, depending upon the purchased race. Note that these prices include admission along with your safety helmet and head sock. (I should mention here that there are certain height/weight requirements and recommendations for the race tracks and Andretti's experiences both, which you can absorb on the aforementioned pricing link.)
You'll also have to register by signing a waiver in order to participate in the racing – and most everything else – at Andretti, which you can find here. Since you can fill it out online, I'd suggest taking advantage of this and doing it beforehand, but, for anyone making a spur-of-the-moment plan, there is a convenient registration station at the complex.
Games, bowling, and more at Andretti Orlando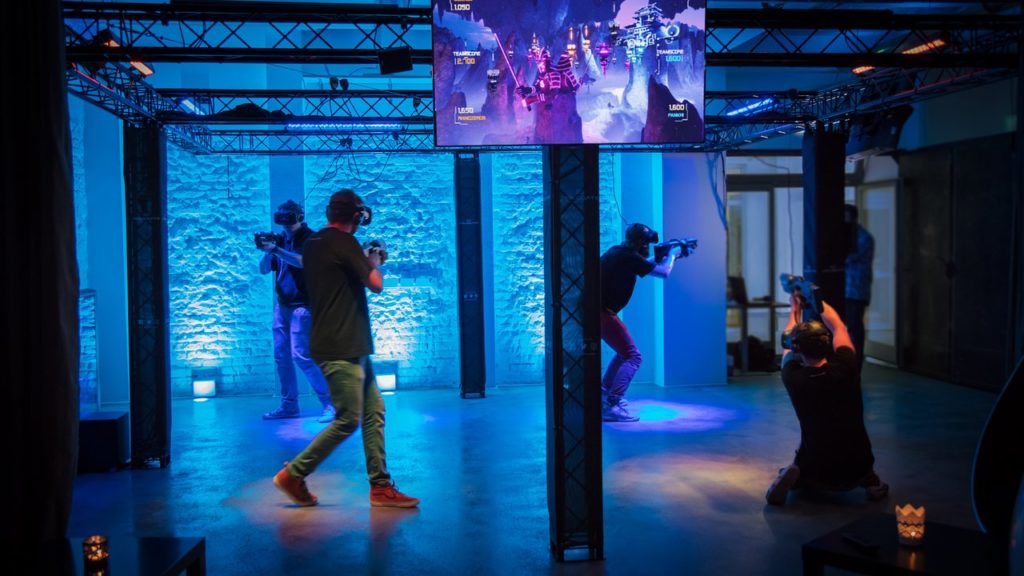 Let's face it – not all of us are racers, and that's fine. If you fall into this category and find yourself at Andretti Karting & Games for an outing, don't fret – you have options. Gamers in the crowd can purchase credit and hit up the arcade floor that includes classic and modern arcade games. Those who want to add a little more to their day can brave the ropes course two stories above the arcade or jump over to the VR stations to check out the Hologate racing simulator or shooting experience. And if you want something a little more low-key, Andretti has a 12-lane bowling alley on their premises, complete with black lights and 150-inch projection screens.
Most of their additional experiences will run you about $13 apiece, with a couple of exceptions. The first would be bowling, which costs $25 an hour, Monday through Thursday, and $35 hourly from Friday to Sunday. If this seems up your alley (excuse the pun), you'll naturally want to factor in the additional cost of $3.50 for your shoe rental and $2.50 for anyone in need of socks while they play.
The arcade's gaming cards are the other exception. They vary depending on the amount of credit you want to put on them – the minimum is $5, and they max out at $150. As someone with an innate love for arcades, I can tell you the minimum amount won't get you far, but it would still net some play time. If hitting up the games is a must and you can spare it, I'd suggest possibly going for the $20 option, so you can get the $5 bonus credit that's included.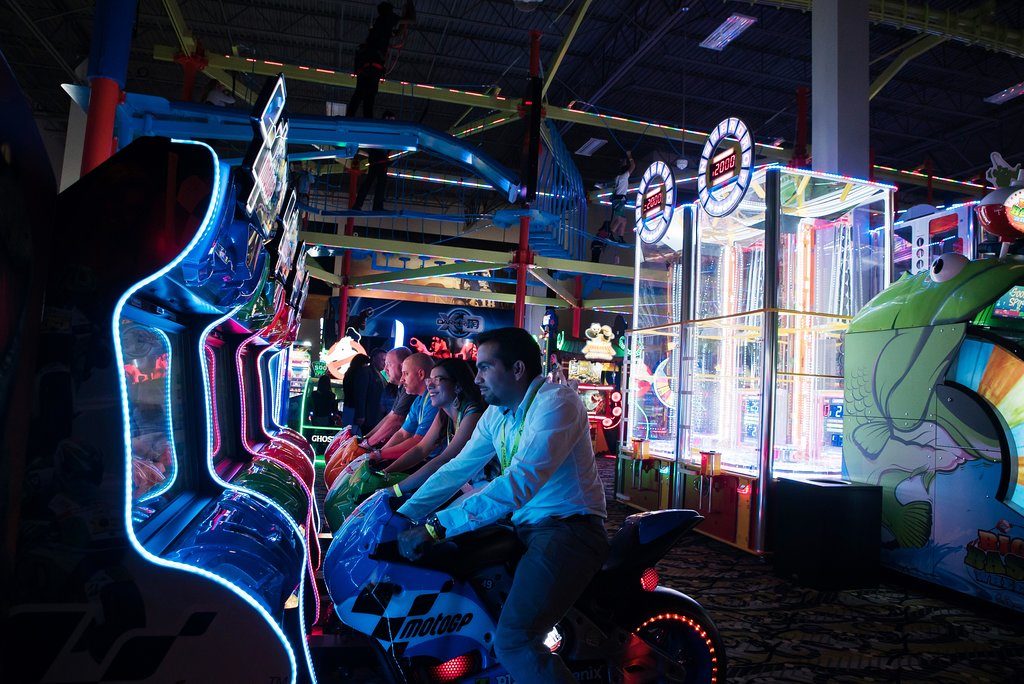 Eventually, you're going to work up an appetite. To that end, the Andretti Grill has you covered for your family's refueling needs. Their expansive menu includes the likes of pizzas, burgers, sandwiches, and shareable plates, such as the Ultimate Nachos. Most of your items will average about $11 (again, before tax and tip). On top of this, the grill offers a full bar with either signature drinks or all the ingredients to make something from scratch for you. For my money, I'd have my eye on the Grill and Thrill Combo, which includes a VR experience and an entree for the price of $18 and would end up saving you some money.
–
Objectively, you can find a lot of what Andretti Indoor Karting & Games offers within a short distance from the complex. One could argue that their three separate, multi-leveled, and varying indoor race tracks should be enough to grab your attention; however, I would say that what makes them stand out is that everything you'll want to do is right under one roof. As someone who may race once and have my fill, I dig that not only am I welcomed with open arms, but I have a day's worth of activities to entertain myself with whenever I'm there.
Have you been to Andretti already? Share your experiences with 100,000+ other Orlando fans in our Orlando Informer Community on Facebook.
And don't forget to follow Orlando Informer on Facebook, Twitter, and Instagram for the latest news and tips at Universal Orlando, Walt Disney World, and other Orlando experiences.