When visiting Orlando's theme parks, most guests plan to arrive as early as possible. After all, there's so much to see and do – and you'll want time to relax in between all that seeing and doing, too! Every once in a while, however, you may only have a few evening hours at the beginning or end of your visit to spare, or you might find yourself with a free night and a ticket that needs using. Good news: it's completely possible to arrive at a theme park after 4:00 pm and still have enough time to enjoy the attractions, as well as the evening!
Not convinced? I've broken down a hypothetical visit to Universal Studios Florida below to show how you can make the most of an evening visit. (It's important to note, however, that this is written for a normal trip to the park rather than one impacted by the COVID-19 pandemic. It may be a while until you can follow this guide to the letter, but that's something to look forward to, right?)
Starting off, if you arrive at Universal Studios shortly after four, you'll be right in time to enjoy the Superstar Parade! Showtimes vary, but it usually occurs in the late afternoon, often at 5:00 pm. For the best view, I recommend grabbing a spot either in the New York or Hollywood backlot. Or, if you'd like a little extra attention from the performers and characters, you can watch from in front of the lagoon, on the side of Transformers: The Ride – 3D. Wherever you end up, the Superstar Parade is a great way to kick off your evening in the park.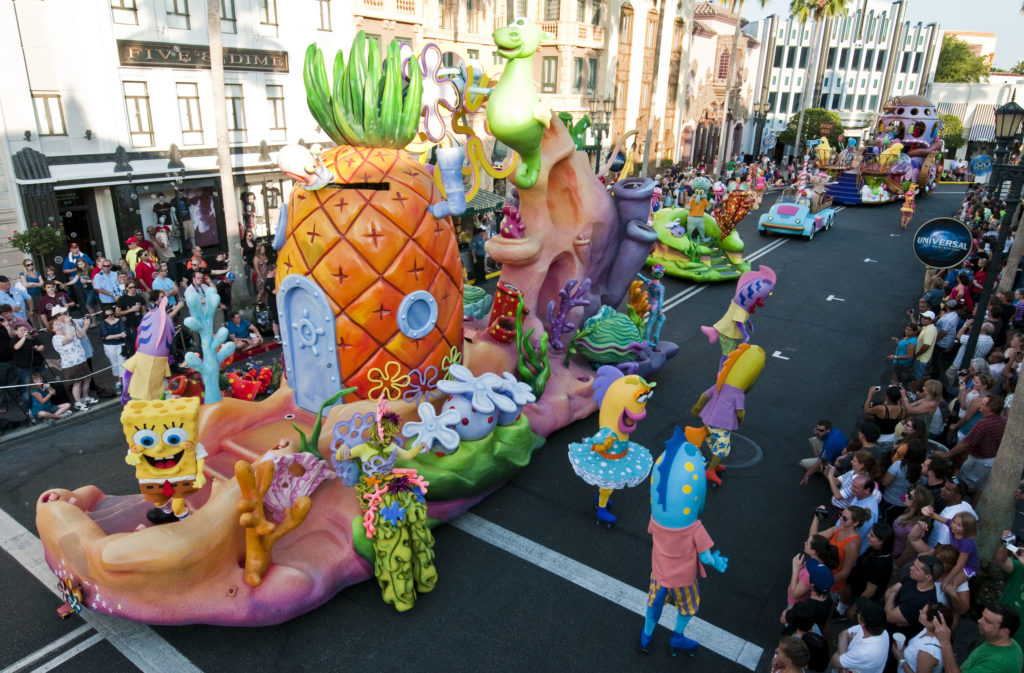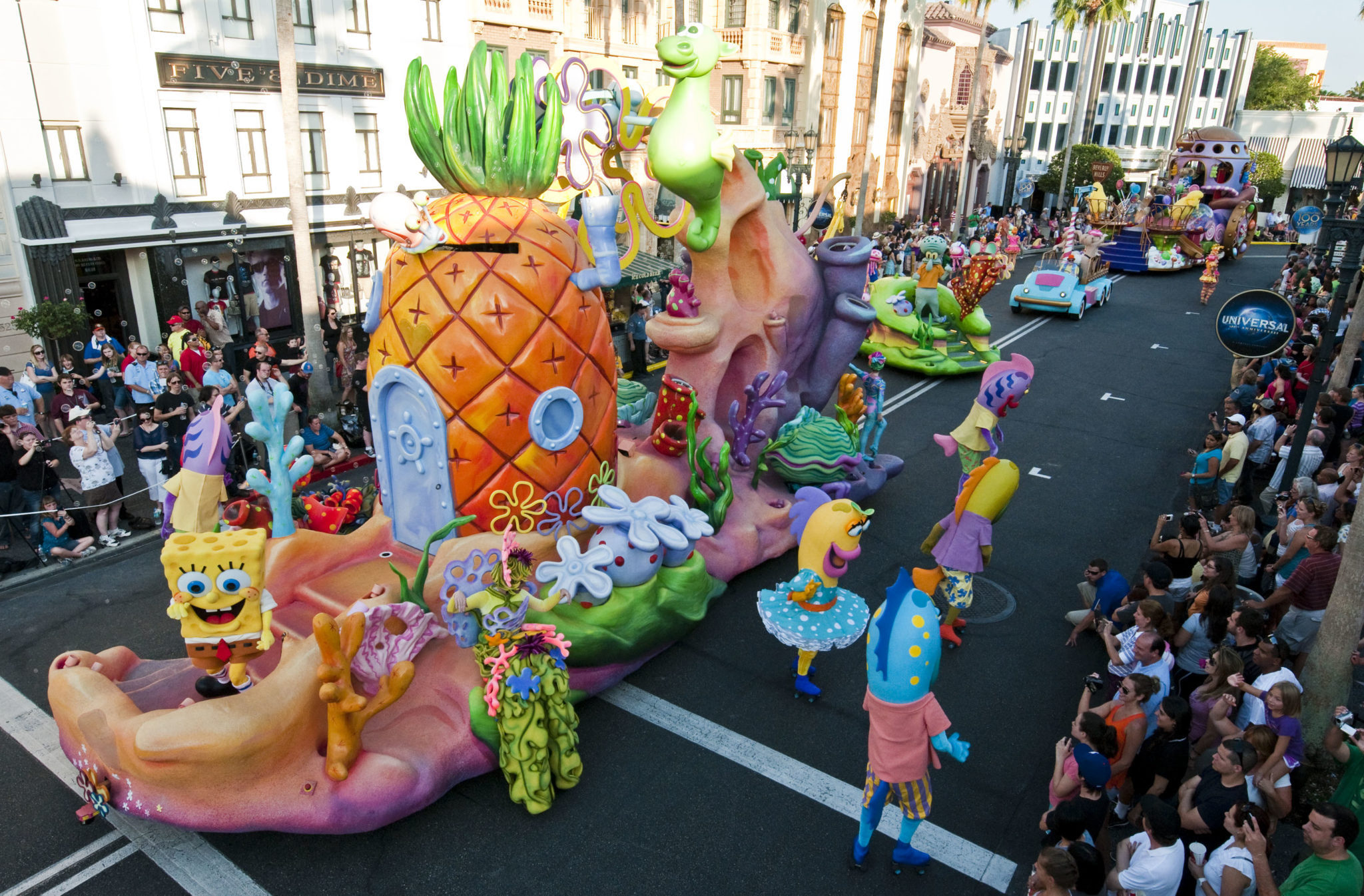 After the parade, it's time for some riding and dining. There are plenty of attractions to choose from at Universal Studios Florida, but I've found that some offer an even better experience when ridden in the evening. For example, nothing beats the view from the top of Hollywood Rip Ride Rockit at golden hour! If you're looking for a more laid-back evening experience, I recommend E.T. Adventure – although it's an indoor ride, it mostly takes place at nighttime, so you'll still get to enjoy some twilight ambiance. For dinner, head over to the neon lights of Springfield: Home of the Simpsons and grab some tacos from Bumblebee Man's Taco Truck. Not only are they delicious and well-priced, but you can also enjoy them outside with a beautiful sunset view of the lagoon.
Once you've gotten in your thrills and eats, why not take a relaxing stroll around the London waterfront? The facade that hides The Wizarding World of Harry Potter – Diagon Alley has some of the best sights to see in the entire park – especially in the evening. This is the perfect place to sit back and take in the views, or grab a hot dog with crisps and watch for Kreacher to appear in the window of 12 Grimmauld Place. When you feel like you've spent enough time across the pond, head into Diagon Alley proper for another sight that's even better at night: the dragon that perches atop Gringotts Wizarding Bank. That fiery breath is much more impressive when it lights up the stars!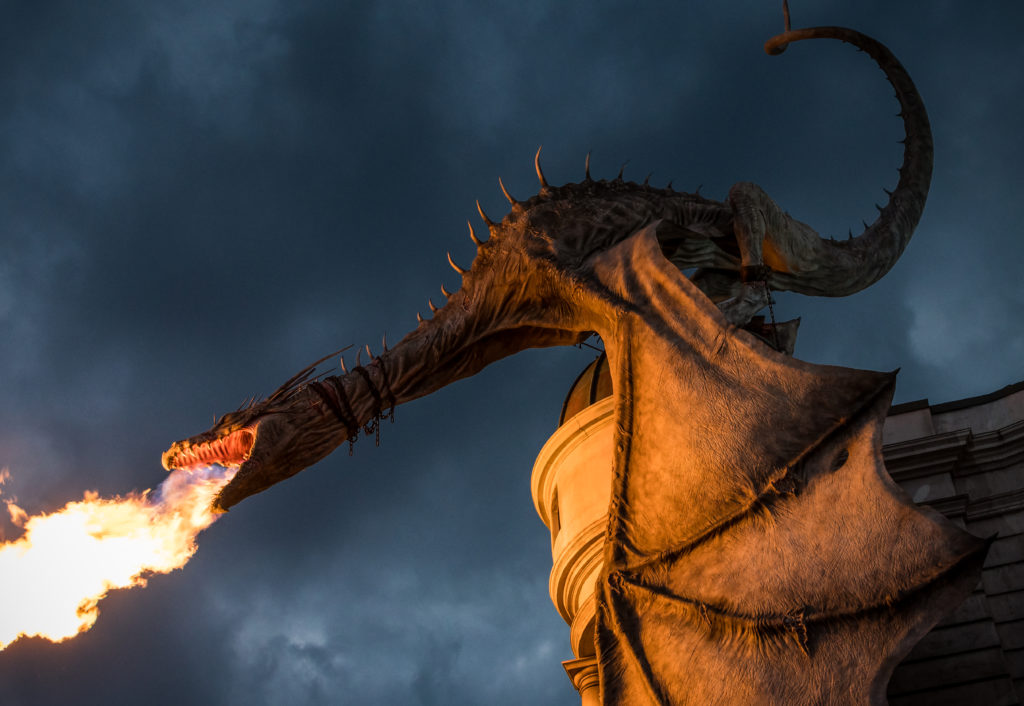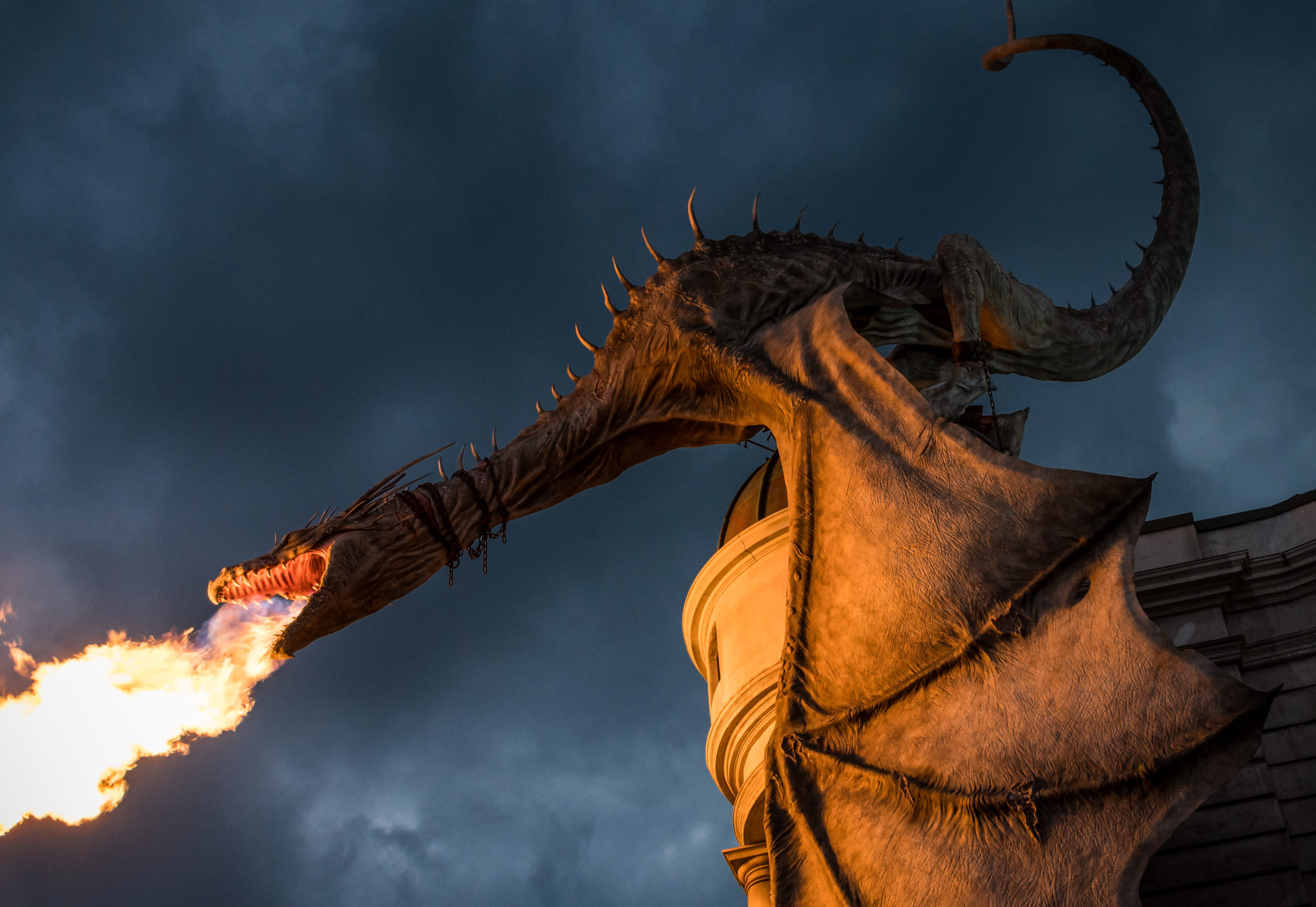 Depending on the evening you choose to visit, the closing time of the theme park will vary – during the off-season, Universal Studios can close as early as 6:00 pm, but during busier months, it stays open as late as 10:00. To make the most of your night, I recommend visiting when it closes a little later so you don't feel the need to rush. But however late the park may close, the best way to cap off your evening is with a viewing of Universal Orlando's Cinematic Celebration. This nighttime spectacular takes place on the lagoon and features a vast number of the properties featured at the park, including Harry Potter, Jurassic World, and Despicable Me, making it the perfect end to your time at Universal Studios Florida.
---
With a little planning, you can be sure that your evening visit to the parks will be as fulfilling as possible. Give the above guide a try, and I bet you'll have such a great time that you'll be planning your next nighttime excursion before you've even left!
Share your own tips for having a relaxing Orlando vacation with 100,000+ other theme-park fans in our Orlando Informer Community on Facebook. And be sure to follow Orlando Informer on Facebook, Twitter, and Instagram for the latest news and tips at Universal Orlando, Walt Disney World, and other Orlando destinations.