Last Saturday Rosie and I had the privilege of seeing Zac Brown Band at Amway Center in downtown Orlando. We were very excited about this opportunity because Zac Brown is one of our favorite artists. In fact, it is hard to believe that just two years ago they were playing gigs like SeaWorld's Bands, Brews & BBQ — now they're filling up stadiums on their own. But more importantly, at least from my perspective, this event was the first time I got a chance to step inside Amway Center, the 2012 Sports Facility of the year!
Before we get into the music and the venue, though, we had to get there. This event also provided me with one more opportunity: to try out one of the towncar services we recommend on our Shuttles, taxis & towncars page in the OI Universal Center.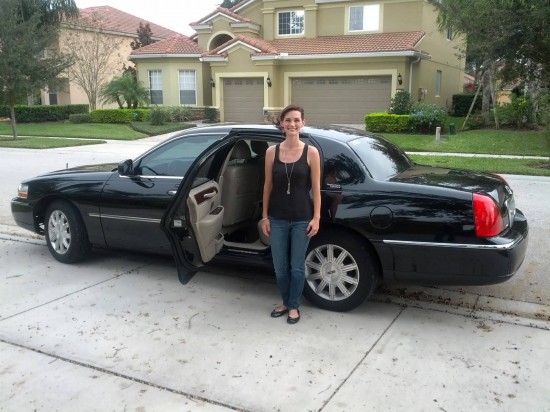 I sent out requests for quotes to Orlando Airport Towncar Service, Tiffany Towncar, and Quicksilver Tours. Quicksilver came back with the highest price, as they wanted to charge me $45 an hour to charter a car. Since we were planning on being downtown for five to six hours, this would have cost at least $225 plus gratuity.
Orlando Airport Towncar Service and Tiffany Towncar came back with the same price: $65 each way plus gratuity. (Tiffany Towncar actually quoted the price as $165 roundtrip including gratuity, but if you back out 20% for the tip and divide it by two, you basically get $65 each way.) Since the quote prices were a toss up, I decided to go with the company that responded to my query the fastest, and that was Orlando Airport Towncar Service.
Our driver, George, was very prompt, arriving at our home at 4:50pm for our 5:00pm scheduled pick up. Now it's time to get to the concert!
He brought us to Amway Center, and after exchanging phone numbers so we could easily meet up later, Rosie and I jumped out of the car. There was a bit of a block party there to greet us, with drinks and music in the style of Zac Brown…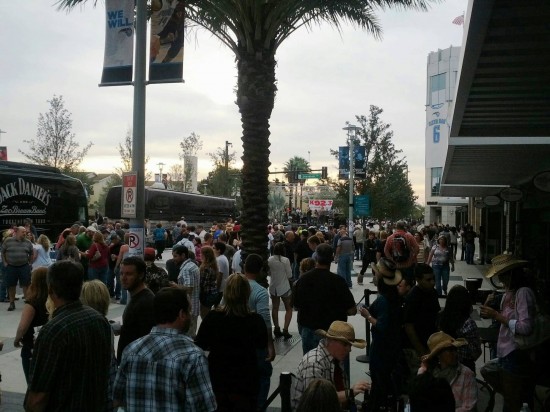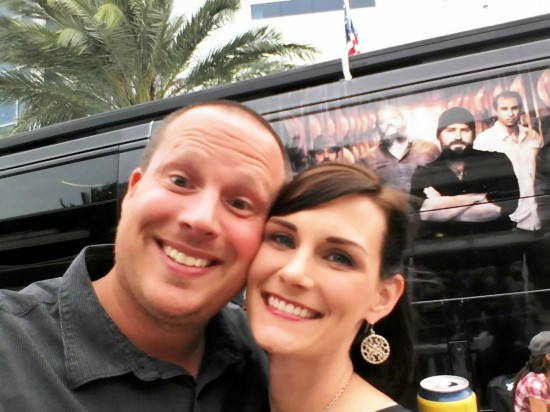 Because this was our very first time at Amway, we didn't hang around too much outside. Instead, we had a beer, tapped our feet a few times, and then headed straight inside. After peeking our head around a few corners and getting a sense of what the venue had to offer, we made our way to Gentleman Jack's Terrace, an indoor/outdoor bar area.
At Gentleman Jack's we got a few refreshments of course, and we checked out the great views of the City Beautiful. The coolest "hidden" feature we saw here was a wall of tiny decorative blue cylinders. When the sun reflected off the building across the street, it created a sphere shape effect on the cylinders (as see in the second picture below).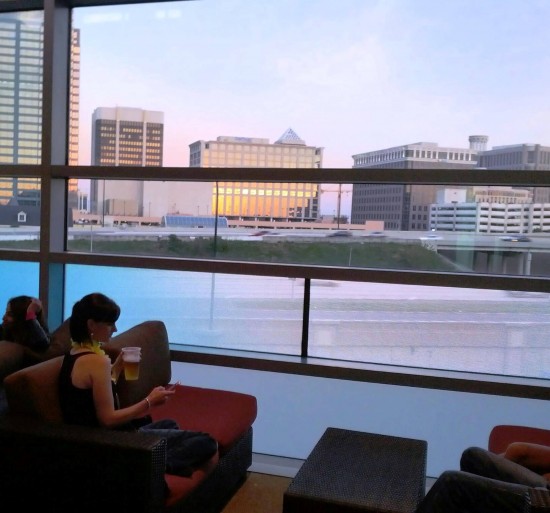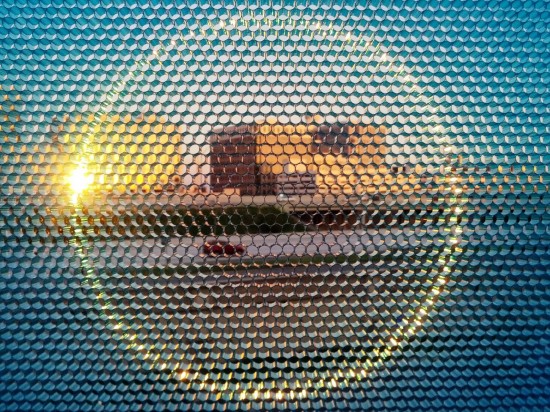 After hanging out for a while here and enjoying the ambiance, it was time to find our seats.
I was quite concerned about where we were going to end up for the concert. I had waited until the last minute to buy the tickets, and there just wasn't much left on StubHub. We didn't want to be in the nosebleed rows with our heads hitting the rafters, so our only somewhat affordable choice was pair of seats in what Amway calls their Loge Box section. Since this was our first visit, I had no idea how these seats were going to work out. In fact, StubHub's stadium diagram showed the seats slightly behind the stage.
Well, imagine my surprise when we walked down the stairs and came out to see this view: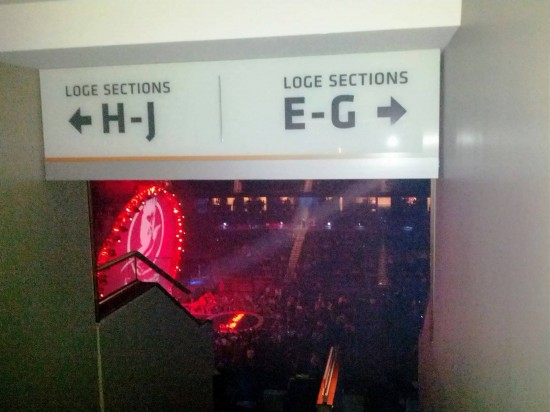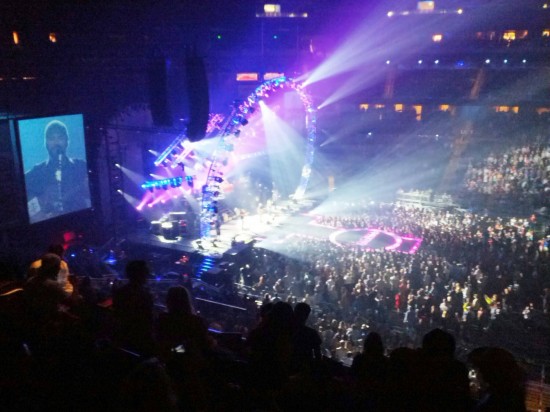 Sure the seats could have been a little closer (we were in the top row of our Loge Box), but since I was expecting to be behind the stage with basically no view of the band, this really blew my mind. And not only did these seats turn out to be great for watching the performance, they also gave us a fantastic view of the facility:

The Loge section includes table-side service, just like the AMC Fork & Screen Theatre at Downtown Disney. When I bought the tickets I wasn't sure if this service would even be running, because this was a concert and not a regular sporting event. But it certainly was. The service was outstanding, offering a full and varied gourmet menu, plenty of drink options, and quick delivery.
And so the night went on. Zac Brown Band played an amazing show, and every other minute I tapped Rosie's shoulder and asked her if she could believe how good the view was. Here is a quick YouTube video — it has terrible sound but it really shows how lucky we were…
[youtube_video]8FAA9QpqA8U[/youtube_video]
After the concert we made our way easily out of the building. George, our driver, who we texted as we left our seats, was waiting for us just a block away. We were whisked off and brought back home.
All in all, it was a truly sensational evening. This was one of those times when all the services we organized worked flawlessly. From ordering our tickets two days ahead on Stubhub, to getting a towncar from Orlando Airport Towncar Service, to the outstanding Amway Center venue, I just can't imagine putting together a better night. Granted, this isn't the least expensive way to take your wife out. But, with Noa (our 1-year old) at home, Rosie and I just don't get nights like this anymore — so I really wanted to make it something special. And indeed it was.
Zac Brown Band at Amway Center – photo gallery
Click any image to view it full-screen. When the full-screen image is open, click to the right or use the right arrow on your keyboard to advance through the gallery. If several thumbnails are missing, try reloading this page in your browser.