American Horror Story is coming to Halloween Horror Nights 26, Universal Orlando officials announced today.
The critically-acclaimed, Emmy and Golden Globe Award-winning television series is found on FX and has run for five seasons. The sixth season debuts September 14.
The Halloween Horror Nights house will focus on Murder House from Installment 1, Freak Show from Installment 4, and Hotel from Installment 5. It's expected to be the longest house at this year's event, with Michael Aiello, Director of Entertainment Creative Development for Universal Orlando Resort, drawing comparisons to last year's 25th anniversary house in today's announcement. The anniversary house was the longest Horror Nights house to date and received extremely positive reviews.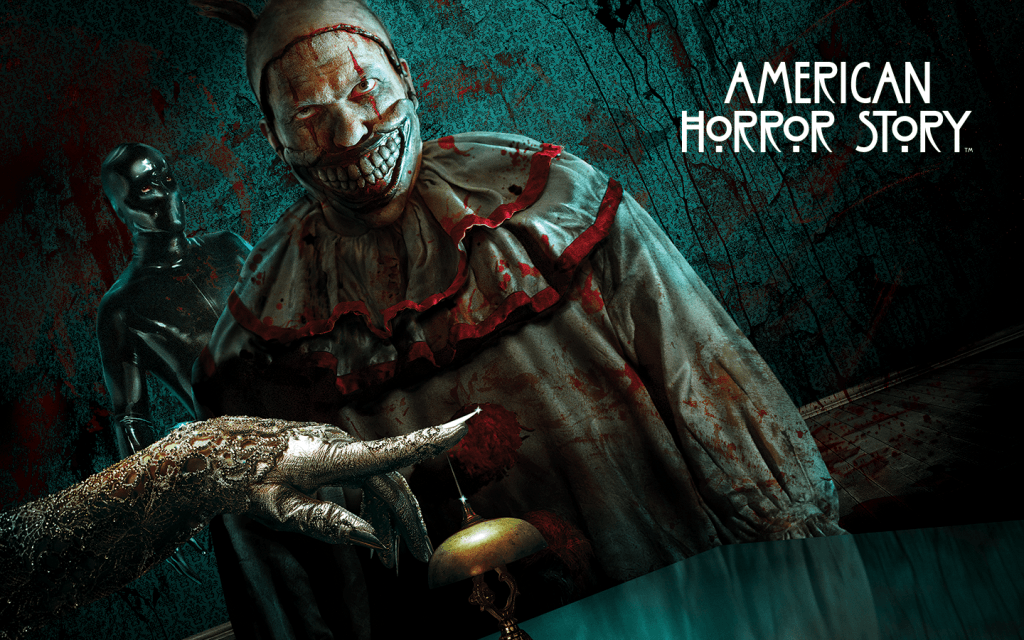 "'American Horror Story' is engaging for so many reasons, one of them being the fantastic way each installment of the series reveals completely new characters and stories for its viewers," said Aiello. "It's that constant evolution that makes this popular series a perfect fit for Halloween Horror Nights – and we can't wait for our guests to experience some of the horror they've seen on the show."
John Murdy, mastermind behind the event at Universal Studios Hollywood, said that "'American Horror Story' has been the number one requested maze from our guests and we're excited to let them know that we listened to them."
An American Horror Story house has been rumored to be coming to Universal's Halloween Horror Nights for numerous years.
Halloween Horror Nights runs select nights beginning September 16 thru October 31. Other announced houses include Texas Chain Saw Massacre, The Exorcist, The Walking Dead, Halloween II, Krampus, and a Chance original house.
Now that the majority of the details of HHN 26 are revealed and August is going by quickly, on-site hotels will begin to sell out. If you're looking to attend this year's festivities and stay on-site at Universal, now would be the time to book. Plus, you can take advantage of advance pricing for tickets, which will likely increase in the coming weeks. If you need help planning your trip, take a look at our Insider's Guide to Halloween Horror Nights. Want one-on-one help booking your Halloween Horror Nights visit? Contact Orlando Informer Travel.