AMC Fork & Screen theatre at Downtown Disney – review, photo gallery
Downtown Disney has a new entertainment destination on the West Side, and it's called AMC Fork & Screen. This concept combines the excitement of big-screen movie watching with the satisfaction of a filling meal–or a few drinks, depending on the movie you're going to see.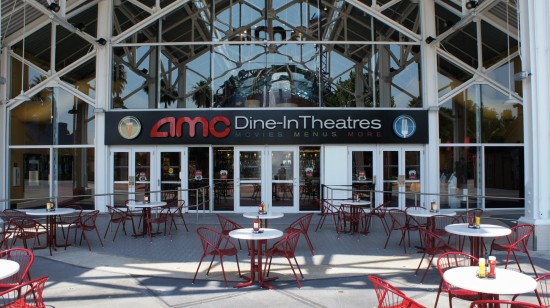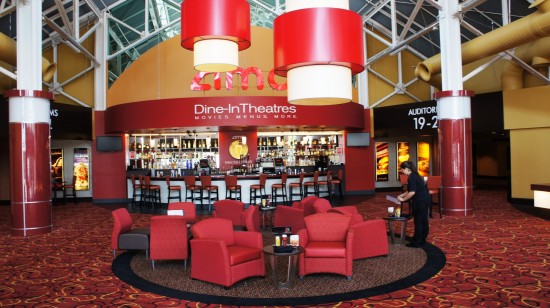 The way AMC Fork & Screen works is pretty simple. You buy tickets like you would for any movie. However, with the dine-in theater you might actually want to purchase your tickets online ahead of time. Why? Because you get to reserve your seats! This is a great reason to book the dine-in theatre even if you don't plan on eating much.
Our tickets for the Sunday matinée of Pirates of the Caribbean in 3D were $15 a piece. This is just for the tickets–all food and drink is extra.
AMC recommends that you get to the theater 30 minutes before the movie starts. This allows you time to place your order and get most of your food and drinks before the actual show starts, which cuts down on distractions. All ordering is done through servers, just like at a regular restaurant. This works well before the movie starts, but can be a hassle once the action on-screen picks up. So definitely try to get there ahead of time.
Here are a few shots of the theater and the menu: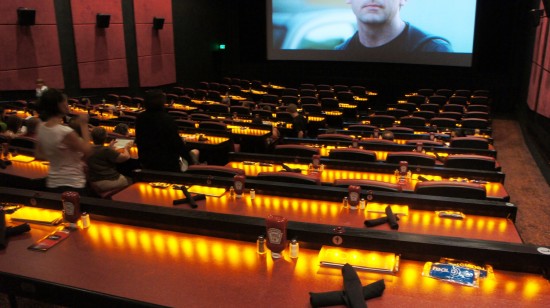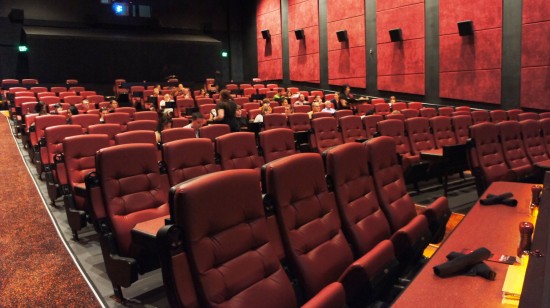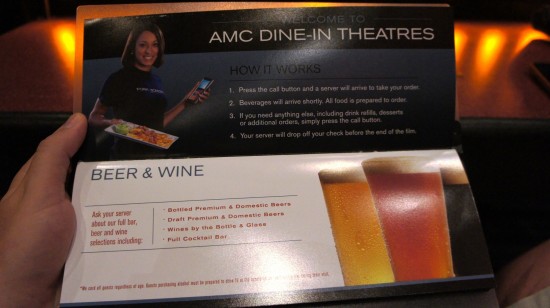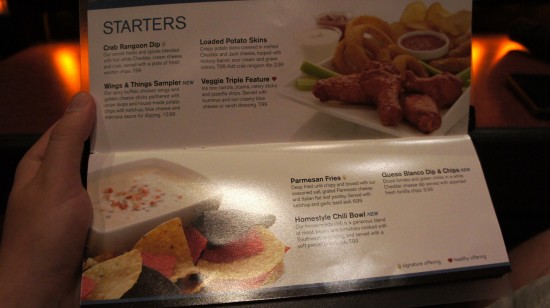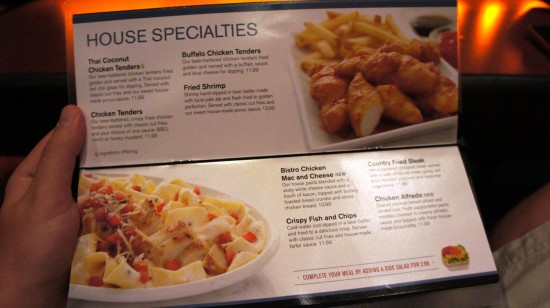 Here's what I liked about the experience: The reserved seating and the enormous leather chairs are big sellers. As you can see from the photos, the space seats far fewer people than a traditional theater. It feels like the difference between sitting in coach verses first-class on an airplane.
Here's what I didn't like: The enormous leather chairs are recliners, and when you're seated your food is at upper-chest level and a full arms-length away. There are cup holders just like any theater, so drinks aren't a problem. But to eat, you either have to practically get out of the chair and move up to the table, or lift each bite of food the full distance your arm can stretch, or sit your food on your lap. None of these arrangements is satisfying. This bugged me quite a bit, but perhaps you won't care as much.
Speaking of food, it was okay. This is very much your standard American restaurant-chain quality–think TGI Fridays or Perkins. I will compliment AMC on the size of the menu; everyone should be able to find something they'll like.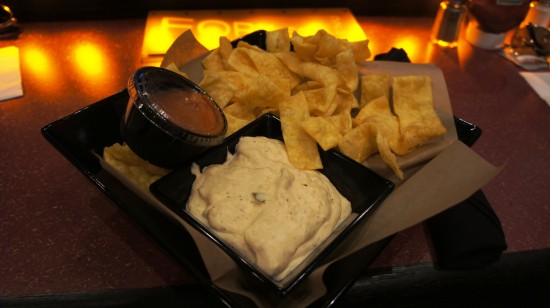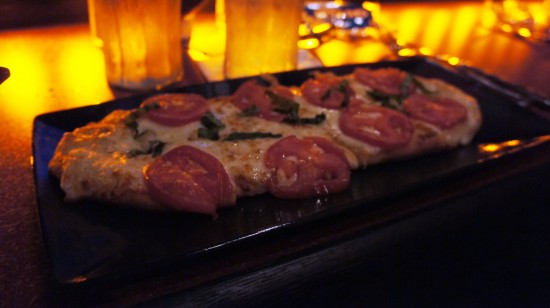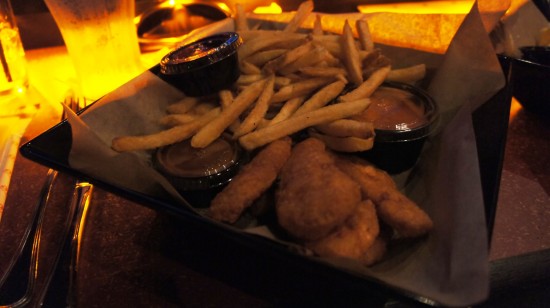 So what's the verdict? AMC Fork & Screen is certainly fun for the novelty of it. And as I mentioned early, the reserved seating is a bonus. However, there is one more factor we must consider…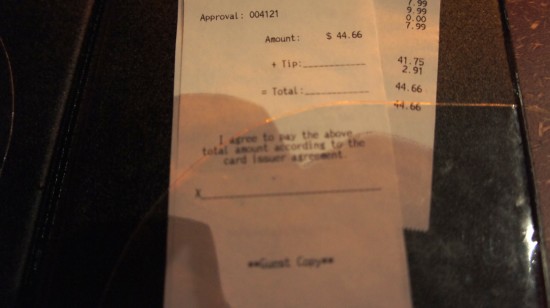 Our starter, two entrees, one cocktail and one Sprite came to $44. I don't know about you, but that's a lot of money for pretty average food. Add in the tip and the $30 for the tickets, and you've got a grand total over $80. For a Sunday matinée and a meal.
I wouldn't say that I regret going. It was a fun experience, and I would recommend it to someone who hadn't been to a dine-in theater like this before. But I'm not sure I'll be back anytime soon. My honest opinion: When it comes to seeing a movie at Downtown Disney, keep the fork and the screen separate. Go get fish and chips at Cookes (yum!) and catch the movie afterwards.
Official website: http://www.amctheatres.com/DowntownDisney24/
Map
AMC Fork & Screen theatre – photo gallery
Click any image to view it full-screen. When the full-screen image is open, click to the right or use the right arrow on your keyboard to advance through the gallery. If several thumbnails are missing, try reloading this page in your browser.