Everyone is aware of the preconception that theme parks are geared towards kids. Sure, it's true – there's plenty of evidence validating children as every theme park's major focus. But guests lovingly spend so much time and effort revolving vacations around their children that they all but forget that the parks can be equally enjoyable for adults – which just means that we'll have to stop and gently remind everyone of that fact right now. So today, we remind you of 5 great reasons to visit Universal Orlando Resort (the mecca of adult playlands) sans-children. 
1) You can play like a big kid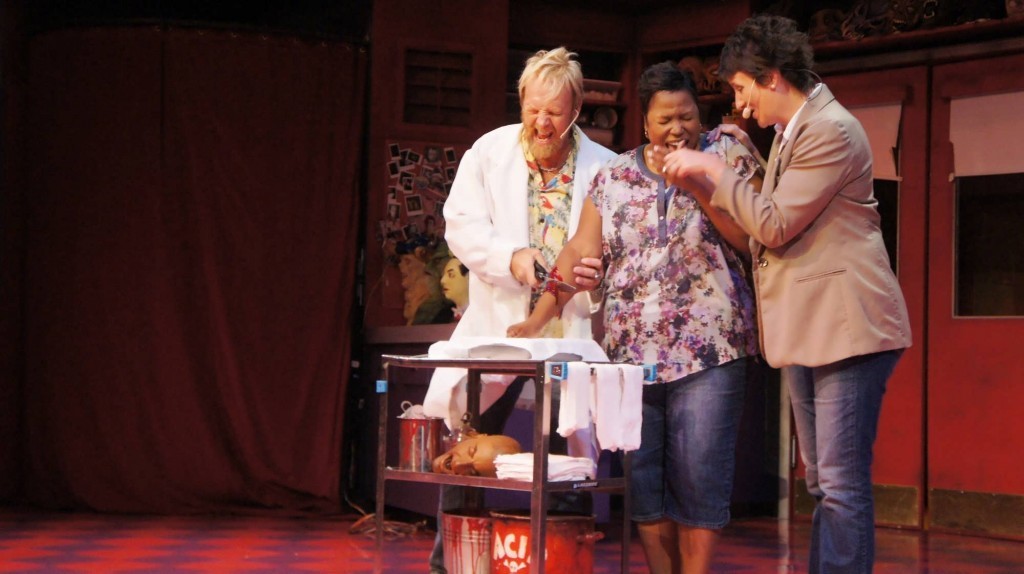 Whether the kids are older or a sitter has been employed to look after the little ones, you've found yourself free to go about an adults-only vacation for a more "mature" experience. No longer are you stressing over meet-and-greet and parade times, height requirements, or what rides are family-friendly; instead, you can grab a Dragon Scale lager before sacrificing your soul on Revenge of the Mummy. Alternatively, you can become the next experimental volunteer for Doctor Doom's Fear Fall.  And if that isn't satisfactory, you can join the ranks as the newest recruit of General Ross's "Hulk-a-fied" supersoldiers on The Incredible Hulk Coaster or experience another attraction the little ones often avoid, like the intimidating Hollywood Rip Ride Rockit.
While families are busy searching for the perfect viewing spot for the Superstar Parade over at Universal Studios Florida, you can take advantage of the resulting lower wait times. And if you dig live entertainment, you'll have greater ease of attending The Blues Brothers Show and Horror Make-Up Show, both of which cater towards the older, cultured crowd (this is due to Jake and Elwood's act as a classic cover band and Horror Make-Up's bloody, but vintage, subject matter, as well as its hosts' darker-comedy routines – all of which reinforces the fact that you aren't exactly at Disney).
Once your stomach starts rumbling, you can take in the pub-styled atmosphere and live music over a cocktail and Shepherd's Pie at Finnegan's Bar & Grill. Or perhaps you might prefer a finer-dining spin on a classic meal, like the Roast Duck BLT, at the award-winning Mythos rather than the standard theme-park fare.
2) You can visit during slower seasons and take in little details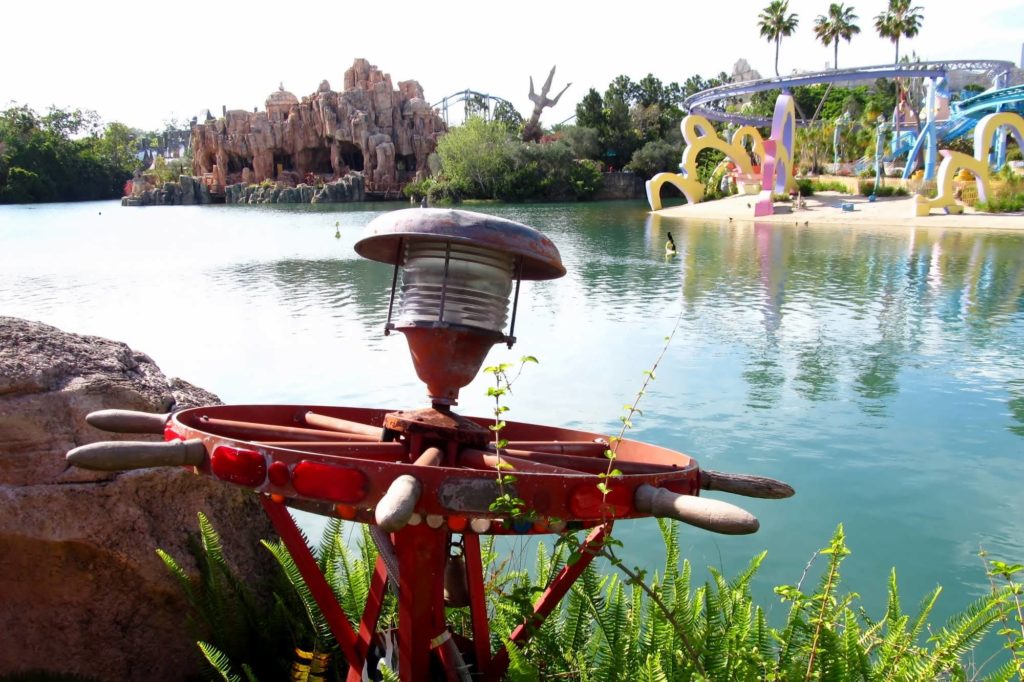 Freedom from the kids also empowers you when it comes to visiting during the parks' slower seasons. Sure, there are some disadvantages to this, some of which we've already covered – fewer operating hours and the possibility of seasonal maintenance, for example, could pose a small obstacle. It's nonetheless safe to say that there are still benefits of attending the parks when school's in session, not the least of which is the better chance of making your way across the entire resort at a leisurely pace.
That being said, since you aren't catering to this hour's eighth consecutive Minion dance party, you can explore the often-overlooked aspects of Universal's parks. Consider touring the New York backlot's famed Sting Alley, which is filled with hidden details and classic-movie references, or the insightful Production Tour over at Revenge of the Mummy, which might be a little intense for some youngin's (the behind-the-scenes tours of the various attractions are typically only offered during the slower periods – just ask one of the team members stationed at the ride's entrance). You can also take in some of Islands of Adventure's scenic opportunities, such as the breathtaking, panoramic views built into the park, particularly alongside the central lagoon.
And, finally, visiting during a slower season also means not worrying so much about shelling out the costly fees for an Express Pass, which could free your wallet up for other worthy experiences.
Speaking of…
3) You can have an actual adults' night out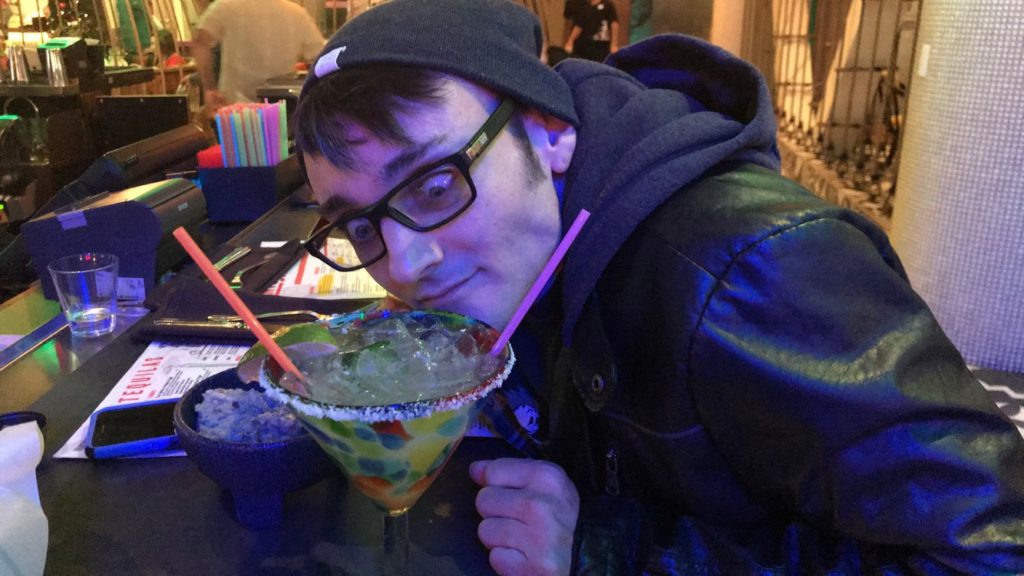 An adult trip to Universal Orlando isn't limited solely to the parks. As guests who have leveled up in life experience, you don't have to worry so much about bedtimes and returning to the hotel room by a certain hour – shifting our gaze to CityWalk, there's plenty to further your vacation. Toothsome's Chocolate Emporium and Savory Feast Kitchen is an excellent restaurant that offers a unique, steampunk setting and decadent milkshakes like the Cookie Jar, a cookie-based shake which is topped with cookie crumbles and garnished with yet another cookie. Even better, you're free after dinner to peruse the eatery's equally top-notch gift shop, which is filled with sweet and decadent delights, without fear of kid-in-the-candy-store children going nuts (or getting angry).
You can also consider Antojitos Authentic Mexican Food, which offers made-from-scratch, table-side guacamole and the Stingray, one of this writer's favorite margaritas. Afterwards, you can head to CityWalk's second floor to dance into the nightlife of the bars and clubs! Taking my lead, you can pregame with an amaretto and pina-colada mix from Fat Tuesday before heading into Rising Star, a karaoke joint and my favorite haunt. This is always the highlight of my night – watching guests sing their heart out with the support of a live band and back-up singers.
(Pro tip: if the nightlife seems more your speed, we may advise getting a Party Pass, as an one-time payment of $11.99 [plus tax] sometimes works out better than paying multiple cover charges at the individual venues. Then again, if you're an on-site hotel guest, you don't have to worry about paying anything at all to get in.)
4) You can enjoy next-level experiences
One of the best parts about enjoying a night at CityWalk is wrapping it up with that pleasant boat ride as you coast on the waves of inebriation back to the hotel. Regardless of whether you're a registered on-site guest or not, we should mention that these resorts offer some superb choices of their own.
For instance, Jake's Beer Dinner at Royal Pacific Resort is an event that takes place on select nights in the Clipper Room of Jake's American Bar and features a five-course meal involving hotel chefs expertly pairing craft beers with complimenting food. You could also enjoy live performances in the Velvet Bar during Hard Rock Hotel's monthly Velvet Sessions – this up-close-and-personal concert series has featured the talents of Joan Jett, Ed Roland of Collective Soul, the Spin Doctors, and, soon after this article's publication, Soul Asylum. There's also Harbor Nights at Portofino Bay Hotel, a tasteful wine and music event that features gourmet samples from the hotel's restaurants while you take in an operatic performance. Given the general age requirement of 21 and up due to the nature of these separately-ticketed events, one can't argue with the fact that they are excellent options for a more refined experience.
(You can always keep your eyes peeled on our Snapshot page, which keeps a running tab of when these events are next scheduled for the resorts.)
5) You have permission to relax
If you ask this writer, one of the best things I would attest about vacationing at a certain age is relaxing fully and shamelessly. Sure, there's the aforementioned freedom from height restrictions, absorbing CityWalk's nightlife, and possibly enjoying the specialty on-site hotel events. Personally, I would say that being on vacation as an adult means you have no need to set an alarm – there's no shouts of excitement (that aren't yours!) at early hours or a need to be anywhere without your consent.
While I have plenty of fond memories of vacationing thrills and excitement, many of my favorite memories were made over a wonderful dinner with my fiance and enjoying the freedom of leaning back in the deepest recline, sipping on a convenient libation, and simply slowing down for the moment to take it all in. Whatever your way of doing so as an adult, you finally have the world's – and, most importantly, your own – permission to relax.
I think we can all raise a glass to that.
–
Do you have your own adults-only guide to Universal Orlando? Let us and 50,000 other vacation lovers know in the OI Community Facebook group!
And be sure to follow Orlando Informer on Facebook, Twitter, and Instagram for the latest news and tips at Universal Orlando, Walt Disney World, and other Orlando destinations.