Halloween Horror Nights 2017 is really starting to heat up. Within the past week, we got (official) confirmation that Stanley Kubrick's legendary Shining is arriving in haunted-house form, and now we're getting word that a different kind of beloved horror staple will be making a return appearance.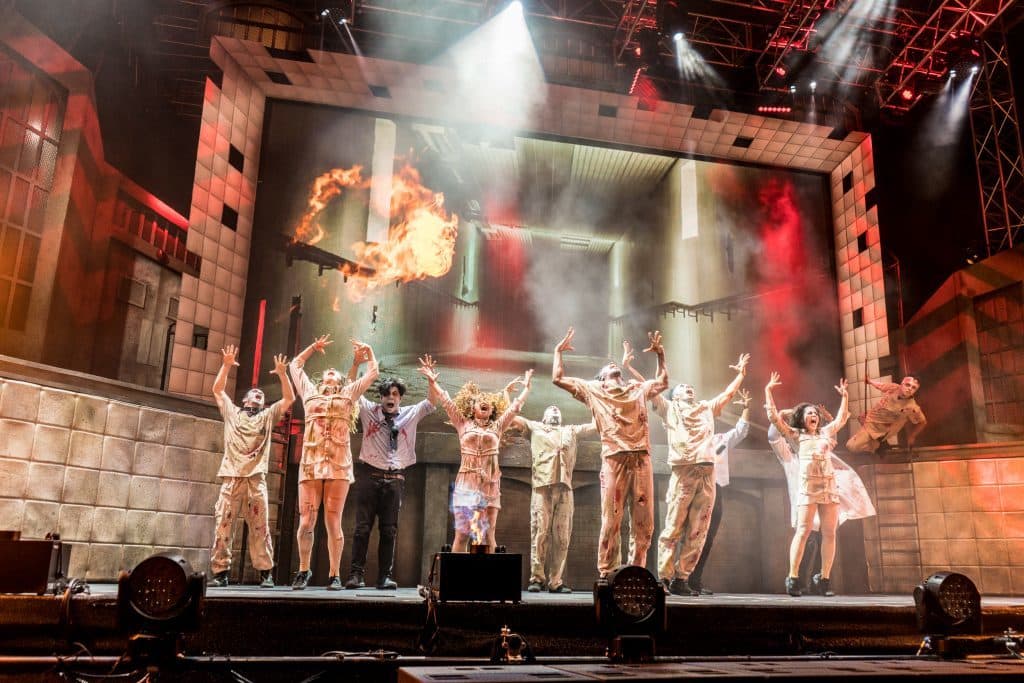 Academy of Villains, the 18-year-old theatrical dance company that's known for "storytelling, incredibly intense choreography, and jaw-dropping stunts," was inarguably the breakout star of last year's Horror Nights, turning heads and taking some of the attention away from the mazes themselves. Two days ago, Krystal Meraz, the Academy's director and choreographer, posted that she's reuniting with the Universal team – a tweet which received a like by none other than Mike Aiello, the head of Universal's entertainment division, the guys responsible for HHN each and every year.
Reuniting with the Universal team today 😏

— Phoenix (@krystalmeraz) May 19, 2017
We've been hearing from our sources that Villains has been in talks to return to this year's event since at least November, but we're glad to see some more public confirmation, even if it's not necessarily an official acknowledgement. What makes the move so exciting, in addition to the troupe's stellar performances from the year before, is Academy of Villains's sheer versatility; the group can practically do anything at any time and anywhere, making for a staggeringly large potential for its HHN 27 return. As a simple-but-wholly-impressive for-instance, check out this example from October 8, 2016, when Hurricane Matthew forced the dancers' stage to be made temporarily unavailable – and they decided to do an impromptu street performance, anyway.
We can't wait to see what they have up their (undead) sleeves for this year.
Academy of Villains will (apparently) arrive at Universal Orlando's Halloween Horror Nights, which runs for a record-breaking 34 select nights, from Friday, September 15 to Saturday, November 4.
–
Find out everything you ever wanted to know about HHN – plus more! – in our insider's guide.
And be sure to follow Orlando Informer on Facebook, Twitter, and Instagram for the latest news, tips, and rumors at Universal Orlando, Walt Disney World, and other Orlando attractions.