Three months ago, we reported that Academy of Villains, a theatrical dance company known for its stunt work and "intense" choreography, was in talks to make its second appearance at Universal Orlando's Halloween Horror Nights. Today, we're happy to make that report official.
Universal has just announced that the dance troupe will be a part of HHN 27 in the form of "Afterlife," making it the second stage show of the event, after the perennial – and now-cancelled – Bill & Ted's Excellent Halloween Adventure.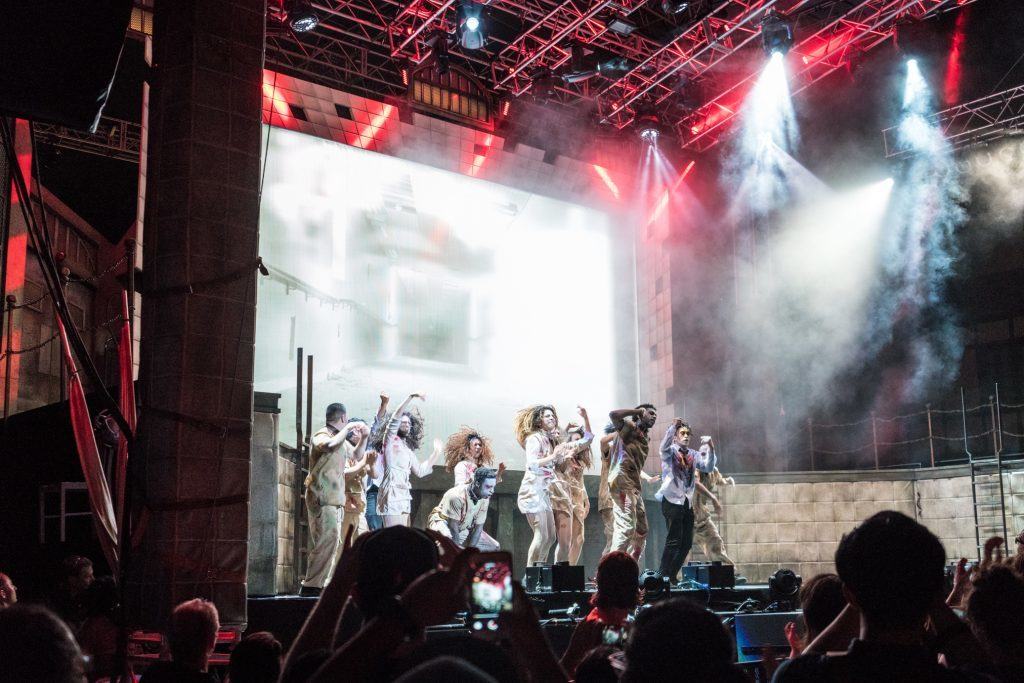 Here's what Universal has to say on the premise of "Afterlife":
This group of powerhouse artists will make you bear witness to what happens after we leave this life. They're going to give you one mind-blowing and shocking dance performance that will escort you from this world to the great beyond.
2016's performance, called "House of Fear," featured an electrifying combination of dance routines, gymnastics, multimedia components, and, even, pyrotechnics; if this year's show is anywhere close to it, Horror Nights attendees should be in for a decided treat (and, probably, a few tricks, as well).
Academy of Villains: Afterlife will join Bill & Ted's Excellent Halloween Adventure: The Farewell Tour, Saw: The Games of Jigsaw, Ash vs Evil Dead, The Shining, and American Horror Story at Universal Orlando Resort's Halloween Horror Nights, which runs for a record-breaking 34 select nights, from Friday, September 15 to Saturday, November 4.
Did you miss today's other big reveal – all five of Horror Nights's scare zones being announced? Be sure to check it out here.
–
Find out everything you ever wanted to know about HHN – plus more! – in our insider's guide.
And be sure to follow Orlando Informer on Facebook, Twitter, and Instagram for the latest news, tips, and rumors at Universal Orlando, Walt Disney World, and other Orlando attractions.