This week at Walt Disney World's Awaken Summer event, the company made several massive announcements about their slate of projects opening this year and beyond. Here are the six you absolutely cannot miss.
1. Disney's Animal Kingdom awakens at night
Starting this Memorial Day weekend, Disney's Animal Kingdom will debut their new nighttime offerings to guests, along with very extended park hours (11:00 PM!). From the celebrations on the street with the Harambe Wildlife Parti and the Discovery Island Carnivale, the park should feel even more alive than it already does during the day.
The Tree of Life will also awaken at night with a special projection show that makes it appear that the animal spirits carved into the tree come to life with the help of magical fireflies. There are multiple scenes that will be shown all evening long that will enchant and educate guests of all ages about the fascinating creatures we share our planet with.
Animal Kingdom's attractions will also take on new life at night. There's already nothing like riding Expedition Everest when the sun goes down, but Kilimanjaro Safaris will also begin running late into the night with a fantastic effect that brings the magic of sunset to the savannah at any time after dark. Added to the safari are new hyena and painted dog areas that should provide a bit of thrill and mystery to the whole affair.
Disney is also opening their new signature restaurant at Animal Kingdom this Memorial Day weekend. Called Tiffins, the restaurant will focus on globe-trotting cuisine and a wine list that focuses on sustainability, organic wines, and bio-dynamic viticulture. I personally can't wait to try the scrumptious looking Berber-spiced lamb chop with mustard greens, lentil stew and mint chutney.
Finally, even though Rivers of Light isn't quite ready to make a debut at the park, a new show based on Disney's new hit film, The Jungle Book. Not much is known about The Jungle Book: Alive with Magic, but we do know it will be shown at the new space on the Discovery River where Rivers of Light will eventually end up.
2. Mickey's Royal Friendship Faire to premiere in June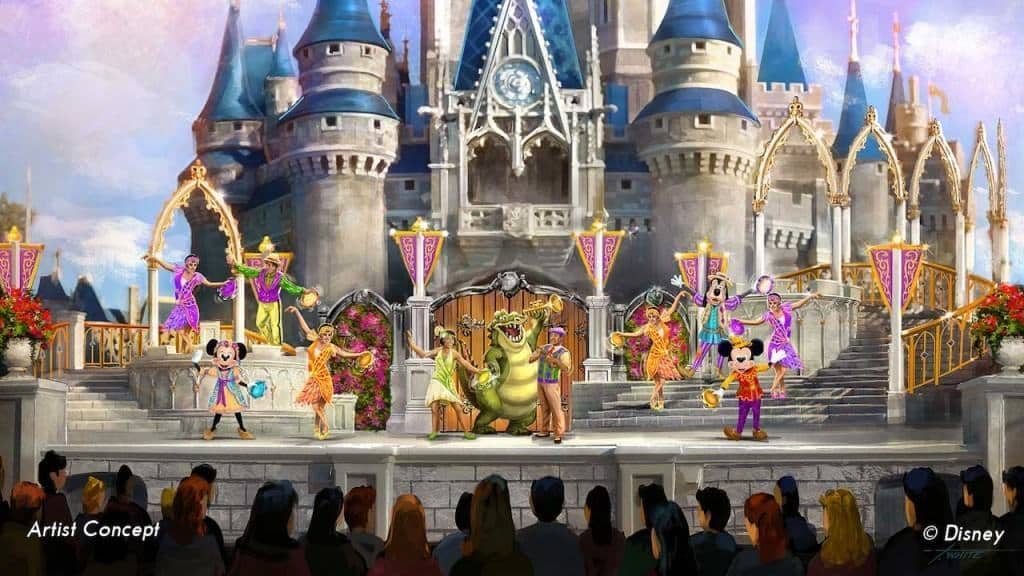 Not just content to announce things for one park, Disney also revealed that their new show at the Magic Kingdom, Mickey's Royal Friendship Faire will premiere in June. Located in front of Cinderella Castle at the Forecourt Stage, this show will include appearances from some of everyone's favorite characters from The Princess and the Frog, Tangled, and Frozen.
This new show should be a welcome bit of energy for the Magic Kingdom and will inject the front of the park with some cool bayou vibes. I can't wait to see what Mickey and his troupe of merry makers have in store for us!
3. Star Wars: A Galactic Spectacular debuts in June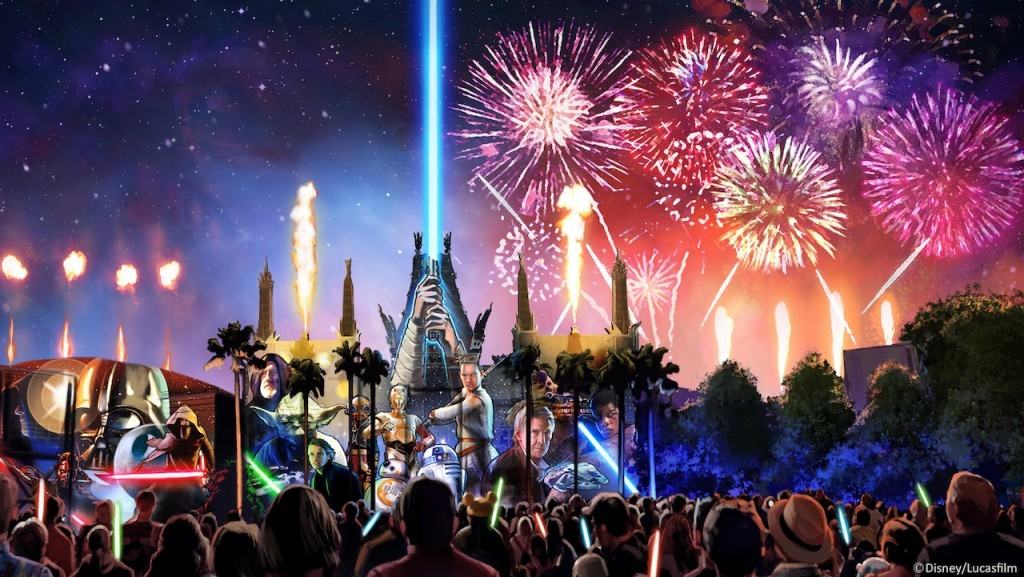 Also in June, prepare for Disney's newest Star Wars adventure as Star Wars: A Galactic Spectacular makes its way to Disney's Hollywood Studios. This new nightly show features fantastic pyrotechnics, stunning special effects, and projection technology that will make you feel like you're truly inside the Star Wars universe. What a great way to get us ready for the Star Wars expansion coming soon.
4. Finding Dory characters to join Turtle Talk with Crush this May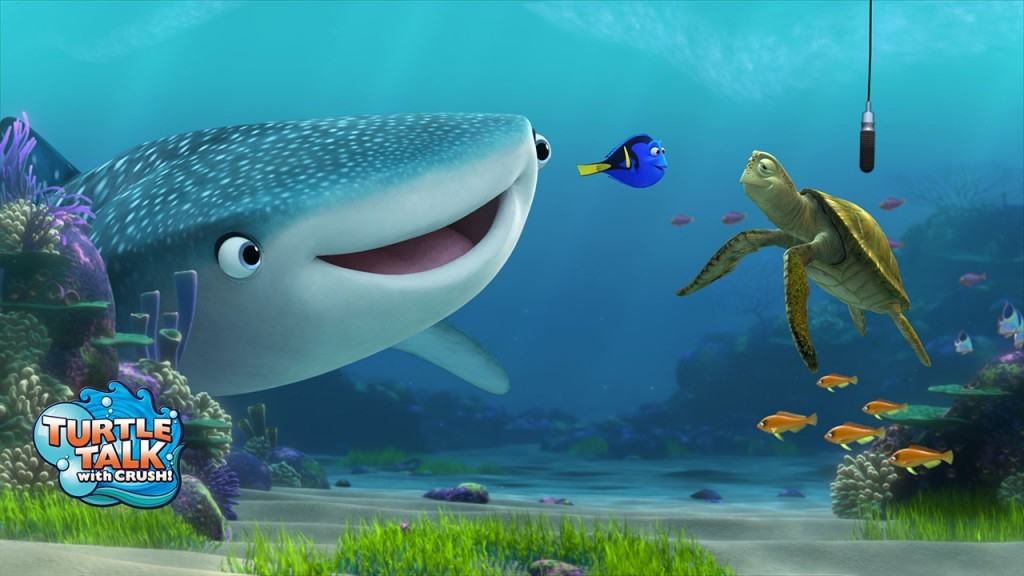 Early May, some of Dory's new friends from Finding Dory will make their way over to Turtle Talk with Crush at Epcot for some fun times with the human tank. Joining Crush will be Destiny the whale shark, Bailey the beluga whale and Hank the seven-legged octopus, or septopus. Also coming along will be Crush's son Squirt. Nemo and his dad Marlin may also make a few appearances to. This is a great way to breathe some fresh life into an attraction that's a hoot for everyone. Totally.
5. Soarin' Around the World takes off June 17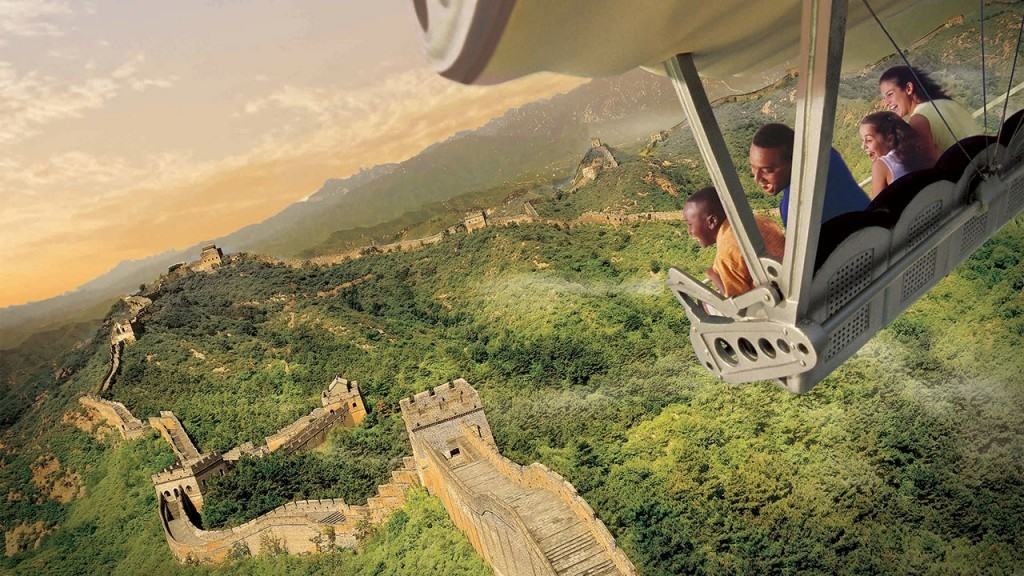 Disney has also let it be known that fan favorite attraction Soarin' will be reopening with a new film and a third theater in Epcot on June 17. Now known as Soarin' Around the World, you'll be taken to some of the wonders of the world like the Great Wall of China, the Sydney Harbor in Australia, and even Switzerland's Matterhorn!
Disney also announced that the interactive queue experience for Soarin' in Epcot has also been upgraded. Fastpass+ selections for Soarin' Around the World are available now, so go get 'em!
6. Frozen Ever After to open in June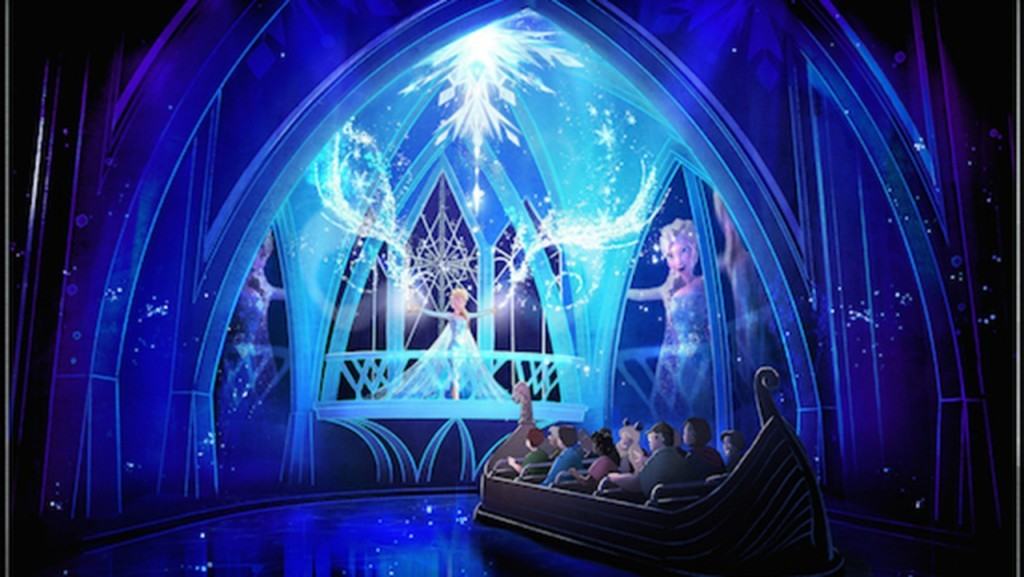 Finally, also coming over to Epcot in June is Disney's newest attraction, Frozen Ever After. Taking the space of the beloved Maelstrom in the Norway pavilion, Frozen Ever After takes place after the events of the hit film.
Once on your boat, you will be taken through the kingdom of Arendelle to join in on the Winter in Summer Celebration, where Queen Elsa uses her icy powers to bring some relief to what would normally be the hottest day of the year. You'll visit places like Troll Valley, Queen Elsa's Ice Palace, and finally return to the Bay of Arendelle.
After the attraction, you'll also be able to meet the royal sisters Anna and Elsa at their new Royal Sommerhus. This new area was inspired by the Norwegian countryside cabins the Imagineers stayed in to research the attraction.
This summer sure is busy for the entire Walt Disney World Resort. With new experiences at all four parks, Disney seems to be firing at all cylinders.
What do you think about all of Disney's announcements? Sound off in the comments below!