If you're as familiar with the parks as we are, it's all too common to get caught in the routine, effortlessly navigating the attractions without a second thought. But here's the silver lining to being well-versed in all things Universal Orlando Resort – it grants you the privilege to pause and truly savor the experience. Whether it be your first visit or you are a seasoned park veteran, we've compiled a list of nine hidden treasures around Universal Orlando Resort that even the most dedicated aficionados may not have uncovered yet.
We have our own hidden gem here at Orlando Informer! We offer discounts on Universal Orlando Resort admission and Express Passes, giving you more time to hunt down these fun Easter eggs. Check out our current offers here!
1. Those two velociraptors screaming at each other mean more than you think!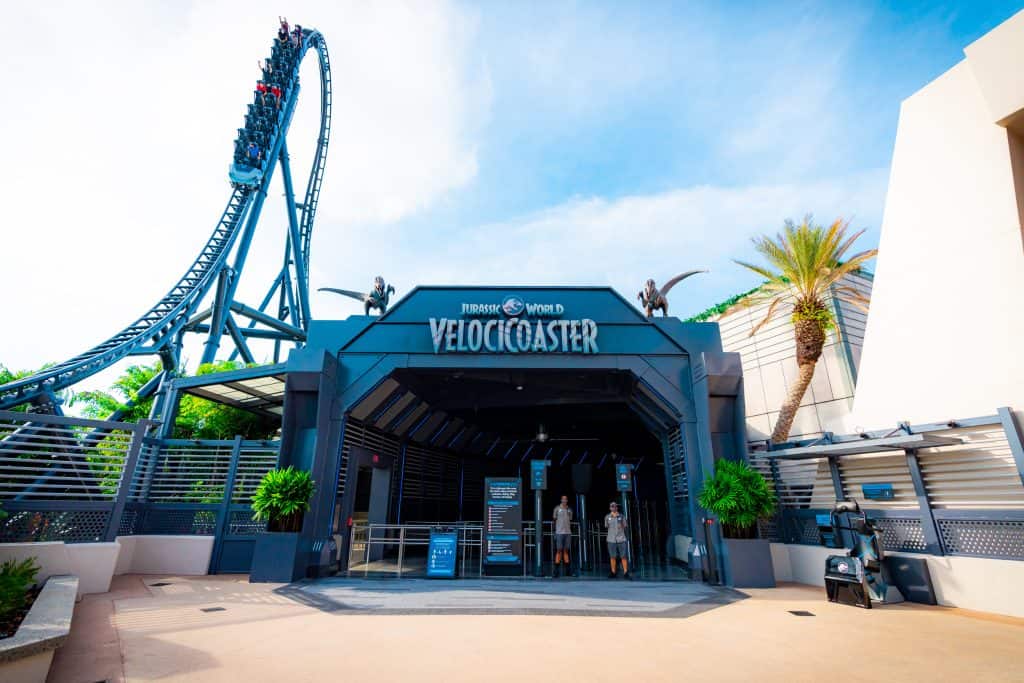 As you muster up the courage to take on Jurrasic World, don't forget to wave to the two velociraptors at the entrance! Their names, Pyrock and Blizrock, are a nod to the two dragons that once battled on the Dragon Challenge coaster.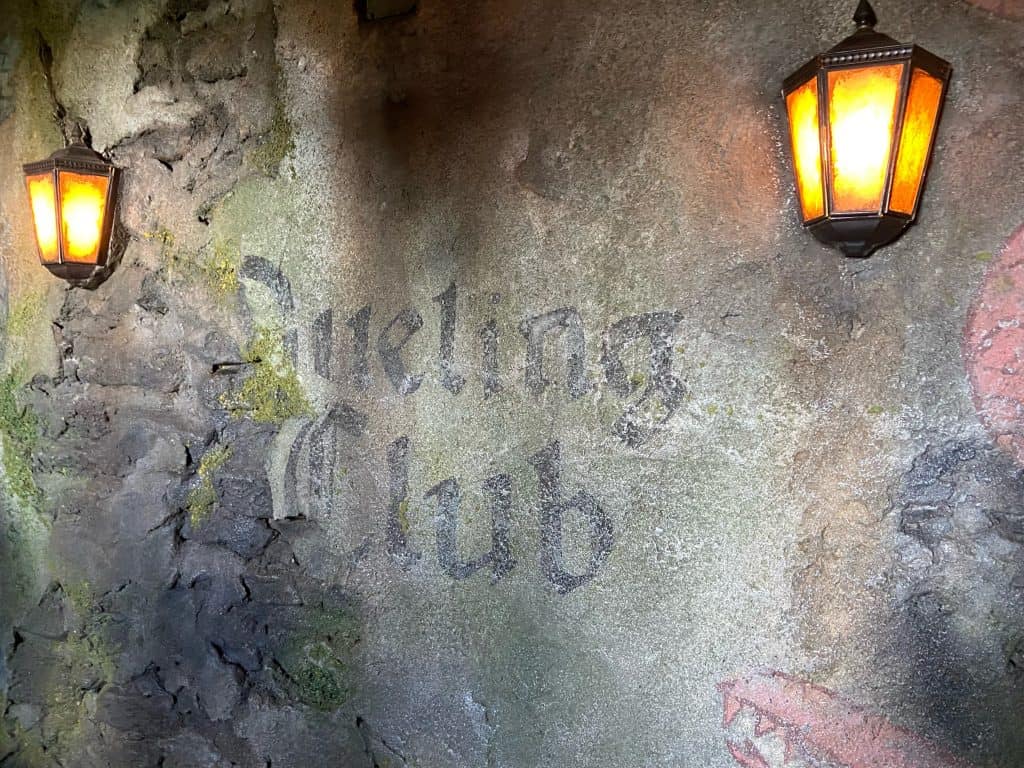 Pyrock, who represented Fire, and Blizrock, who represented Ice, aren't only protecting the entrance to Jurrasic World Velocicoaster. Dragon Challenge, which Hagrid's Magical Creatures Motorbike Adventure replaced, made its mark on the queue near the entrance wall of the ruins. Though the "Dueling Club" is also a club at Hogwarts run by its very own Dark Arts Professor, Gilderoy Lockhart, the red and blue dragon surrounding these words leads fans to believe there is a dual meaning.
3. Head down Knockturn Alley to find a reference to Jaws!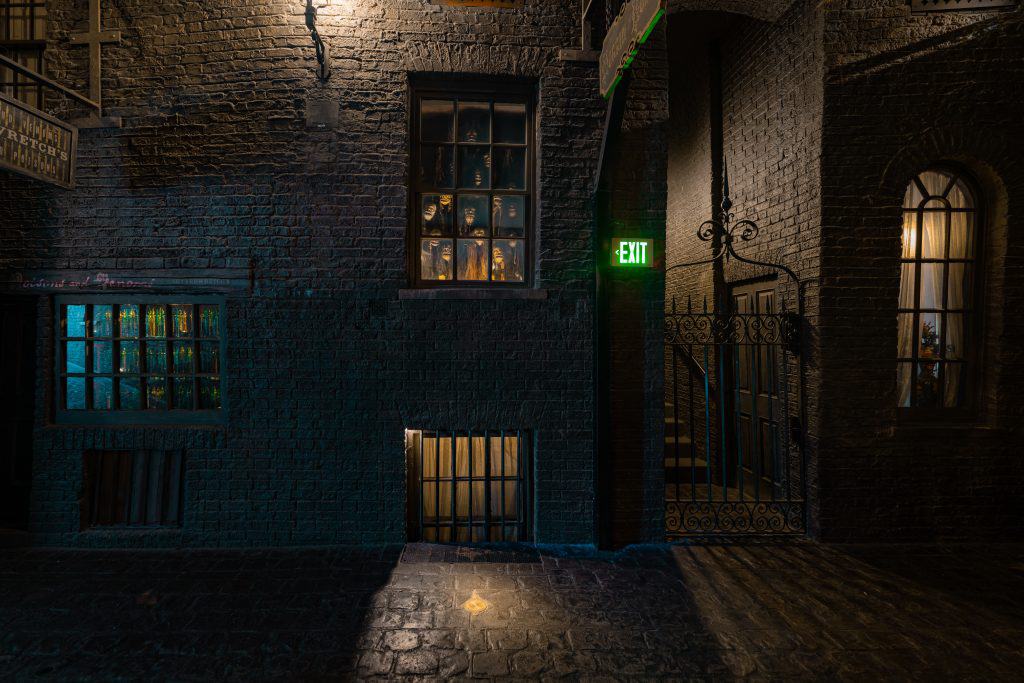 As you turn down this mysterious cobblestone path within Diagon Alley, keep your eyes open for a window filled with shrunken heads. These heads, located in front of Borgin and Burkes, can be silenced with the Mimblewimble spell, but if you take the time to listen to their music, you can hear a familiar ditty. This tune, "Show Me the Way to Go Home" is famous for its feature in the Jaws film with the three leading men. The next time you find yourself lost in Knockturn, listen out for the lyrics because "you will always hear [them] singing a song."
4. For another Jaws reference, check out the record shop in front of Diagon Alley!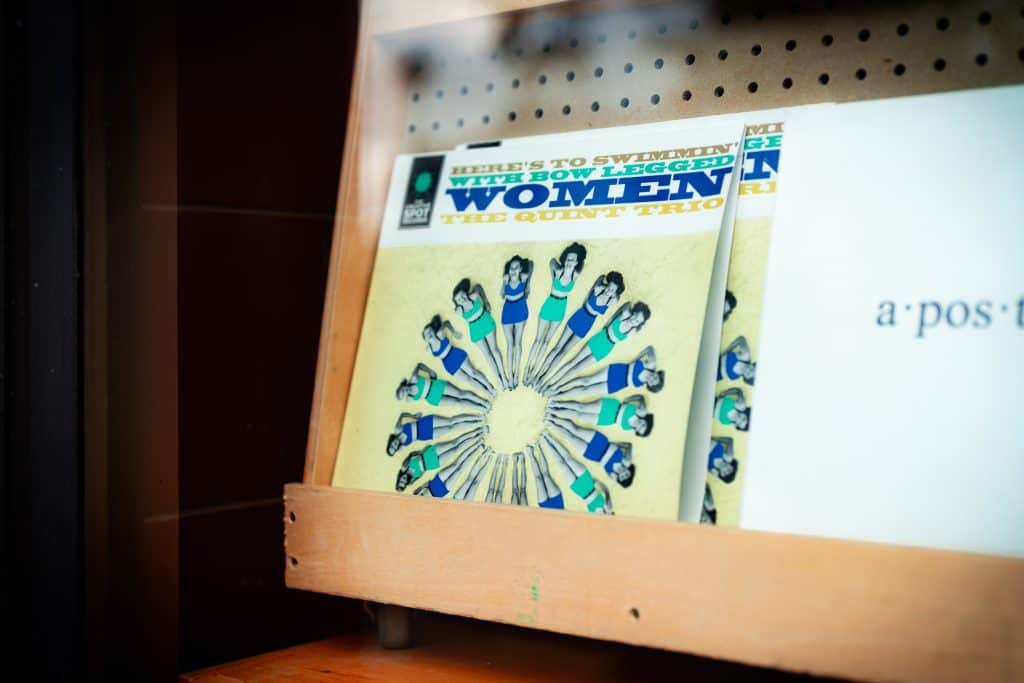 Jaws references are hidden all over Diagon Alley since it directly replaced the opening day attraction. While you're heading in to exchange your money at Gringotts Wizarding Bank, check the windows of the record shop in London. There is one album labeled "Here's to Swimmin' with Bowlegged Women" by the Quint Trio. This is a nod to the song Quint sings in Jaws.
5. What is a Minion's favorite meal? BANANAS!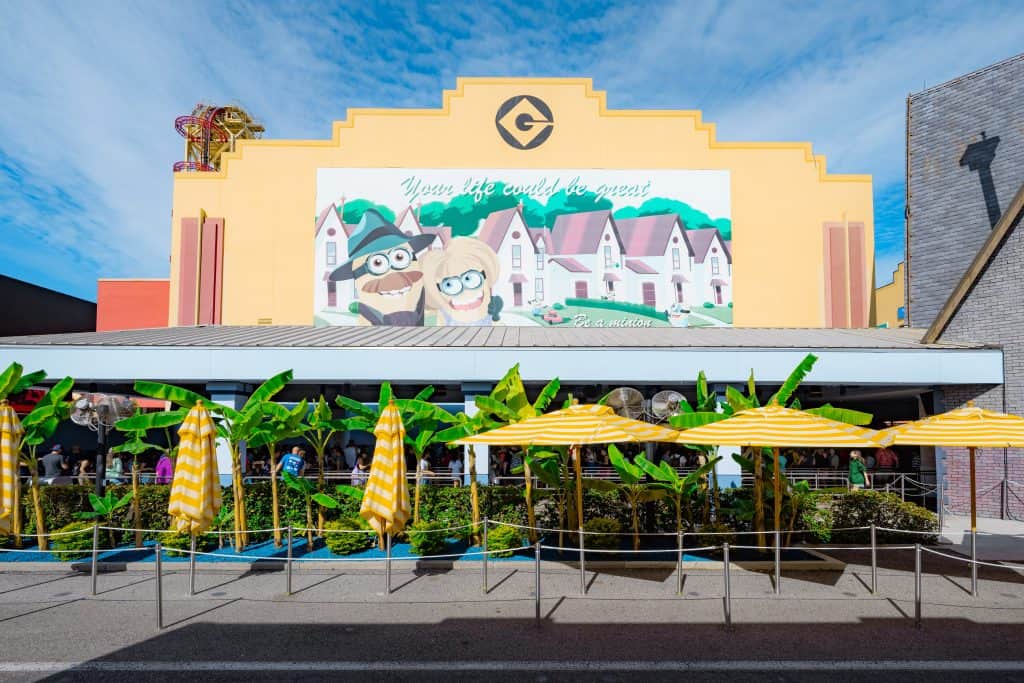 Head over to Despicable Me Minion Mayhem to see one of the best-kept secrets of Universal! As you make your way through the queue, keep your eyes peeled for real banana trees planted next to the path. It adds a "bunch" of fun to all of the Minion madness!
6. There are no straight lines in Seuss Landing!
One of the most memorable parts of Dr. Seuss' illustrations was the lack of straight lines. Universal's Creative team brought this to life by making sure his one trademark was followed through a world of twirly and swirly lines, decorations, and trees within Seuss Landing at Islands of Adventure. Over the years, Universal Orlando Resort has also re-homed a number of trees from areas impacted by hurricanes. Their unique lines and variety were an easy way to incorporate the playfulness of Seuss' work into the natural elements of Seuss Landing.
7. There is a piece of the Berlin Wall behind Hard Rock on City Walk
Want to show off your history knowledge? Walk along the path on the right-hand side of Hard Rock Cafe in City Walk to see an authentic piece of the Berlin Wall!
8. There is a nod to the Fantastic Four in front of Doctor Doom's Fearfall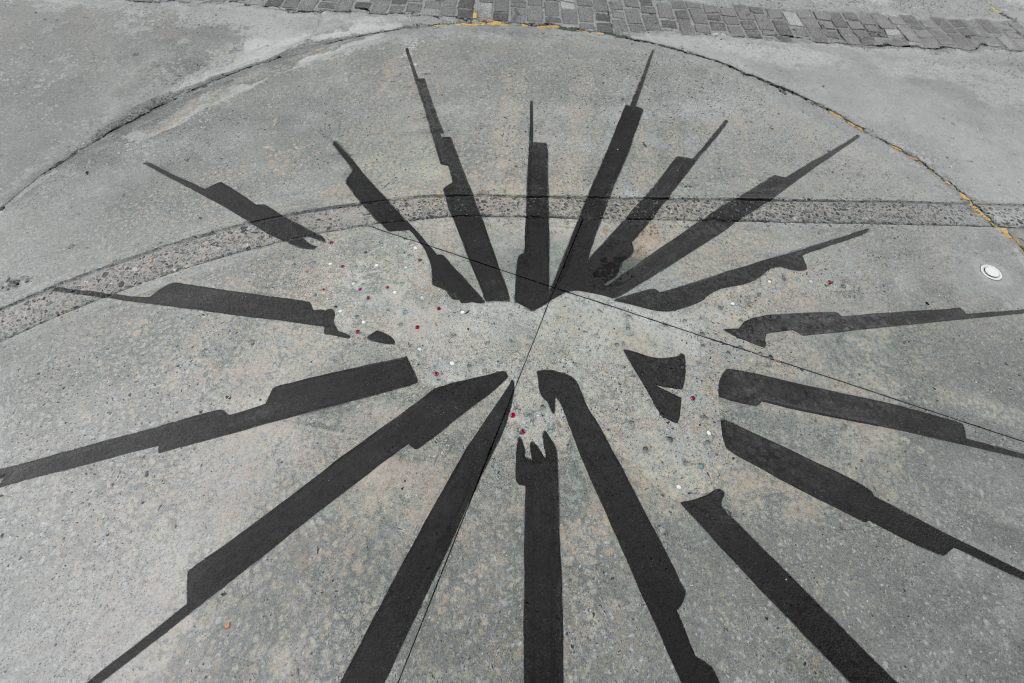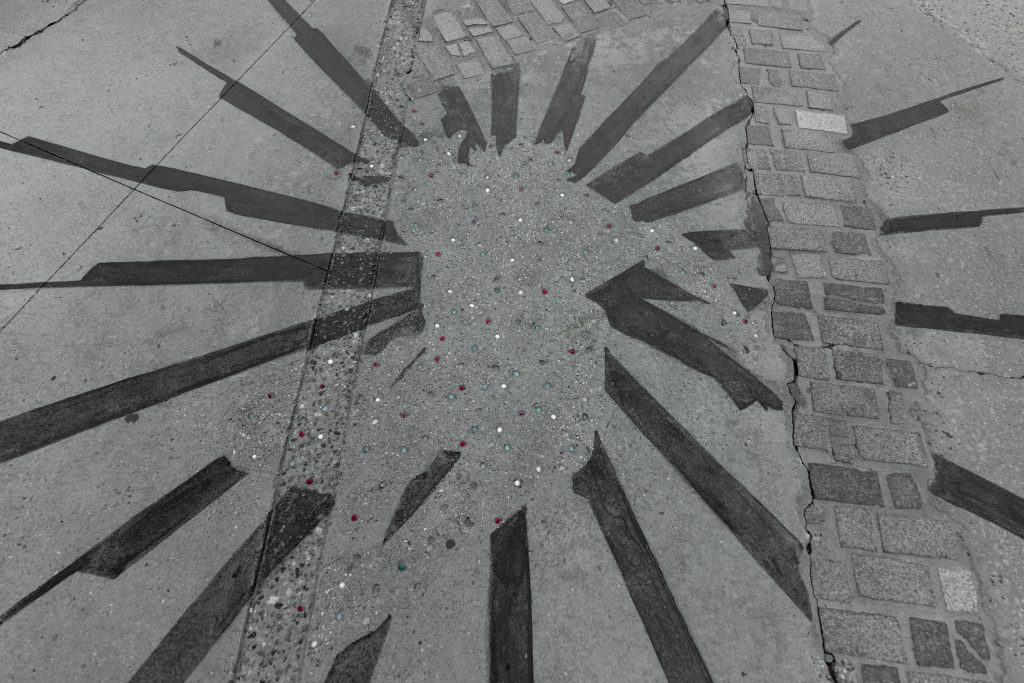 Before stepping onto this thrill-seeking drop ride, look closely at the ground in front of the attraction. Four spaces are dedicated to the Fantastic Four team — Human Torch, Mr. Fantastic, Invisible Woman, and Thing – and presumably, all that's left of the Fantastic Four after Doctor Doom dispatched our brave superheroes with his powerful, fear-based weapon. These are often overlooked, but before you take a chance on Doctor Doom's Fearfall, make sure to point them out to your family and friends!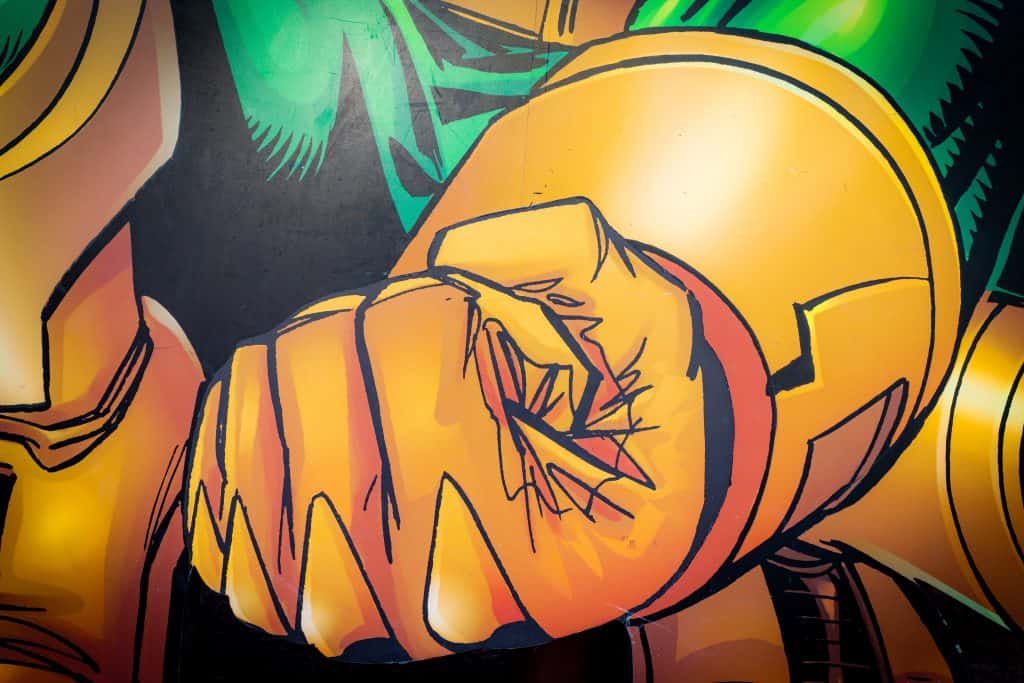 While you're walking around enjoying the sights of Marvel Super Hero Island, where the thunderous roars of The Incredible Hulk Coaster echo in the background, spend some time admiring the artwork done by Marvel Illustrator Adam Kubert. He is a long-time artist for both Marvel and DC and designed the giant images of famous comic book characters found all over Superhero Island. But here's the twist – Adam's hidden his name within each masterpiece. So, the next time you stroll through this part of the park, unleash your inner detective and see who can find his name first!
Snag your ticket at a discount through Orlando Informer to check out all these hidden treasures that Universal Orlando Resort holds!
---
Do you have any favorite fun facts about Universal Orlando? Share with 160,000+ other Universal die-hard fans in our Orlando Informer Community on Facebook. And be sure to follow Orlando Informer on TikTok, Threads, Facebook, Twitter, and Instagram for the latest news, tips, and more at Universal Orlando, Walt Disney World, and other Orlando attractions.