You step into Diagon Alley and look around for the first time; what do you see? Attention to detail, simple, yet captivating colors, and a big metal bar going across the top of this Wizarding World. But if you take a few more steps just past the opening in the brick wall, you see a symbol that will live on in your memory forever: the dragon. The dragon really is my favorite subject to photograph inside of the Alley. Not only because of her massive size and great detail, (yes, if you ask any Wizard or Witch inside of Diagon Alley, they will confirm that the dragon is, in fact, a she) but because of the fire that she breathes!
In this group of photos, I will show you 9 different angles at which I have photographed this dragon that you may not have yet seen before. Some pictures do involve fire, while others simply involve capturing the beauty of this dragon at a time when she is in a more relaxed state.
1. Atop of the throne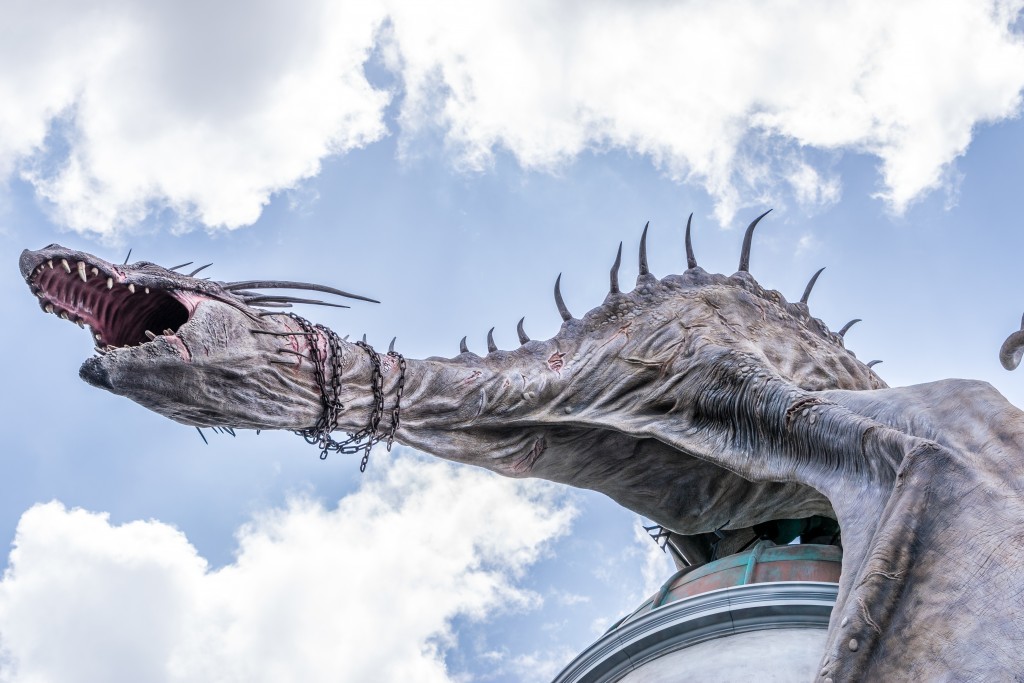 I have to admit, I am a bit jealous of the Gringotts Dragon protecting the Bank. Her view of Diagon Alley must be incredible from the top of this building.
2. Attracting a Crowd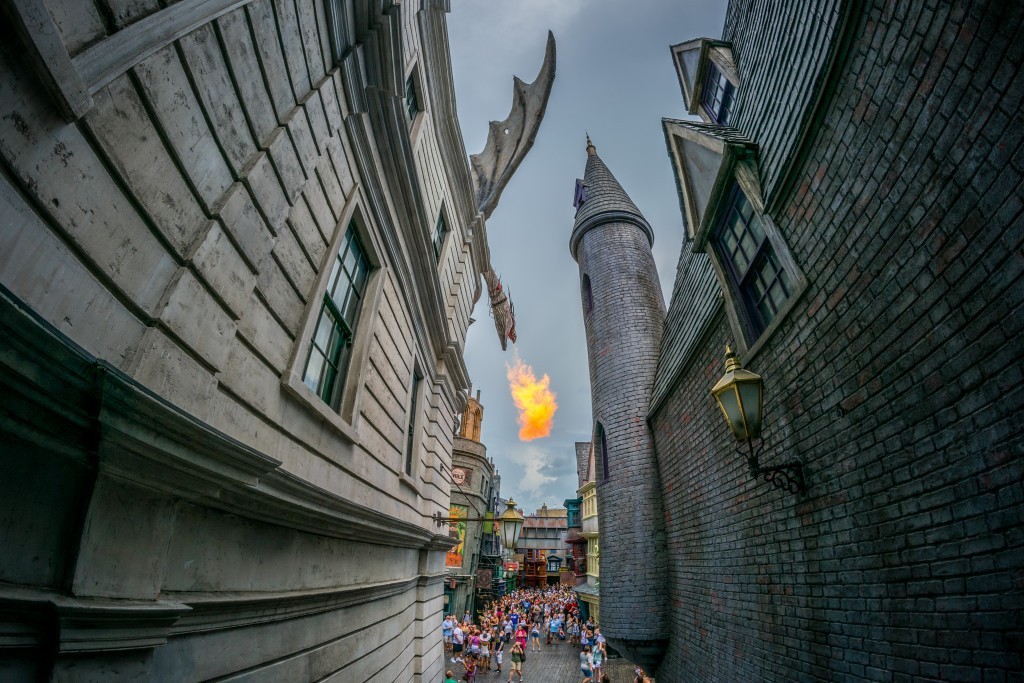 Anytime the Gringotts Dragon decides to breathe its fire, a crowd seems to gather and admire her in action.

3. Emphasis on the Fire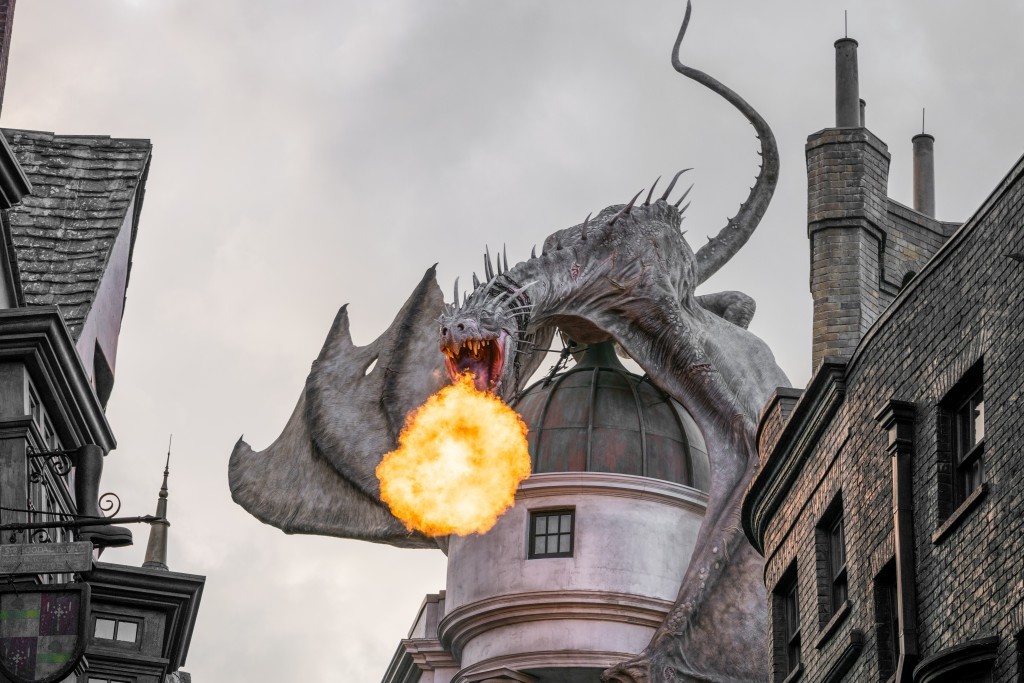 4. Breathing Fire During the Blue Hour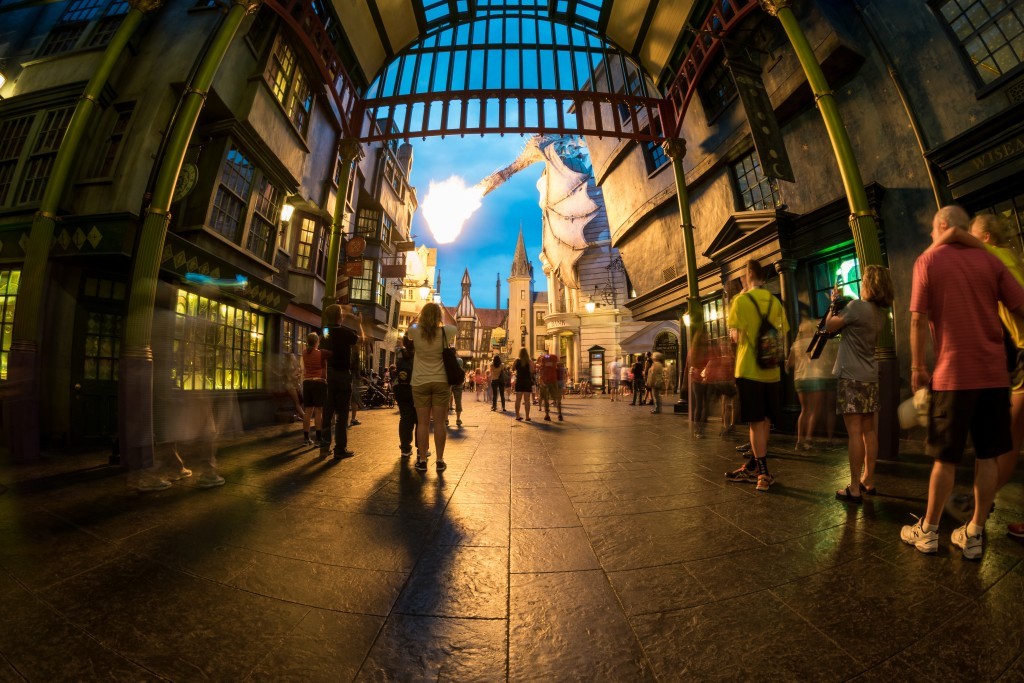 5. In Range of Ollivanders
6. Midday Crowds
7. Underneath the Flames
8. Surrounding Architecture
9. A Look at the Details
What's your favorite picture of the dragon? Sound off in the comments below.