Known for its thrills and adventure, Universal Orlando Resort is the perfect place to start the greatest adventure of your life! Whether you love to surround yourself with movie magic or you just enjoy Butterbeer, we can find you the perfect place to pop the question.
1. Ride photos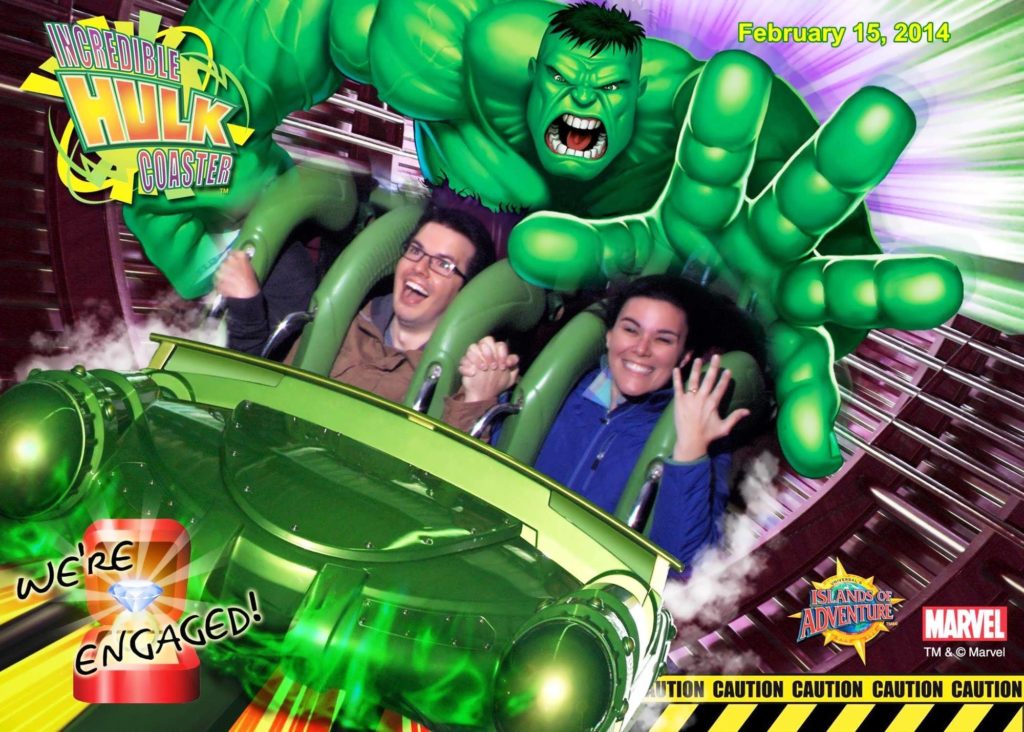 Universal is famous for its larger-than-life roller coasters and groundbreaking attractions. Does your partner have a favorite? Learn where the ride cameras are and use it to your advantage! Be warned, however: most of the bigger coasters at Universal have metal detectors now, and you are required to leave everything in your locker… meaning you can't take a "show the ring on the ride" picture. But you can get creative with t-shirt reveals! Print "Will you marry me?" on a shirt and open your jacket right at the perfect moment. No risk of losing the ring, and no risk of security accidentally outing your plan early, as they discover the ring with their equipment – although, you know, if that's how you want to get it done, I'm not judging.
Whether you choose to pop the question amidst the glitz and glamour of Hollywood or framed within your favorite film, Universal Orlando is the perfect place to shoot that opening sequence. Lights, camera, action!
2. Early access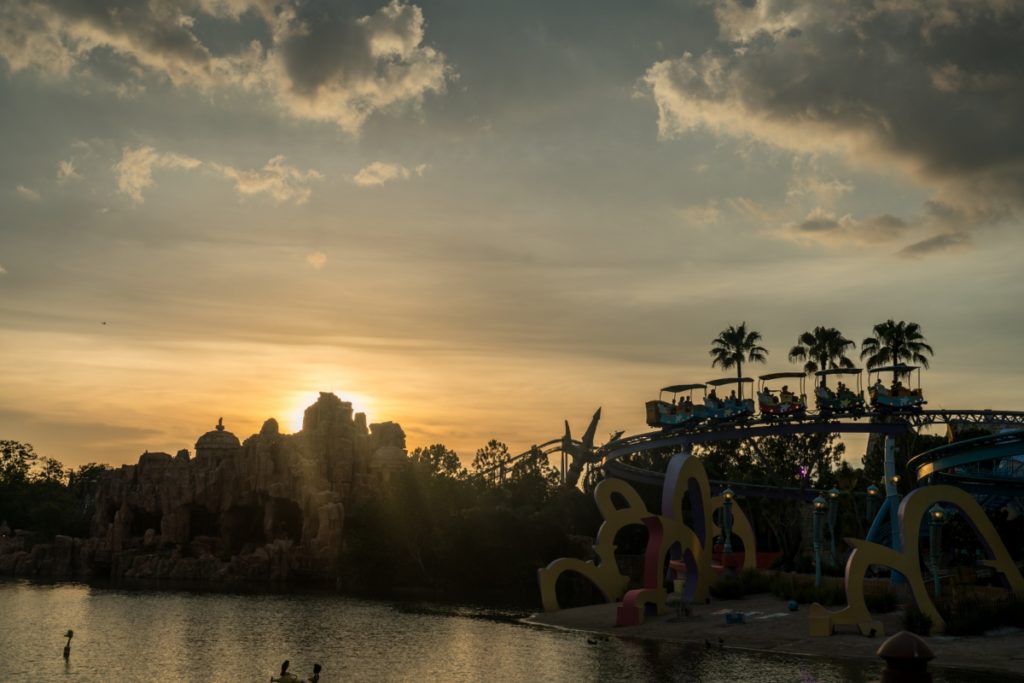 If you've never gotten early access to one of the parks, you are truly missing out – there is almost no one there, the streets are empty and quiet, and the lighting is phenomenal. Something about pre-sunrise theme-park lights always feels magical to me. This is the perfect time of day to take advantage of a little private moment in the park, before the crowds and the heat set in.
(To take advantage of Early Park Admission, make sure you're either an annual passholder or staying at one of the on-site hotels. Check dates and times with your concierge to make sure early admission is available on your planned date, and have fun!)
3. Pure ambiance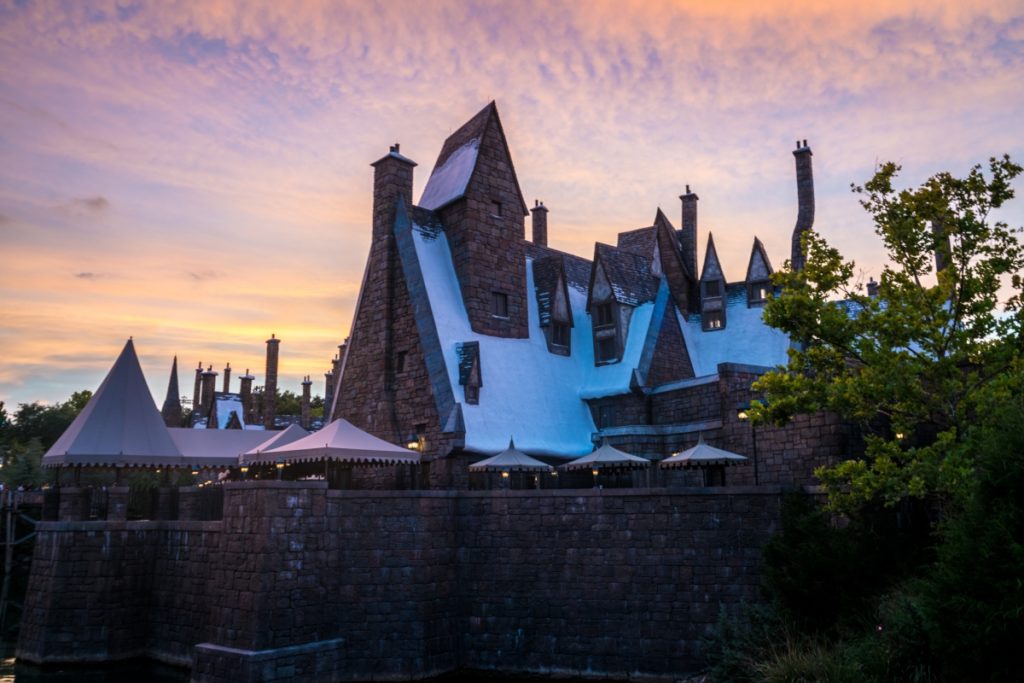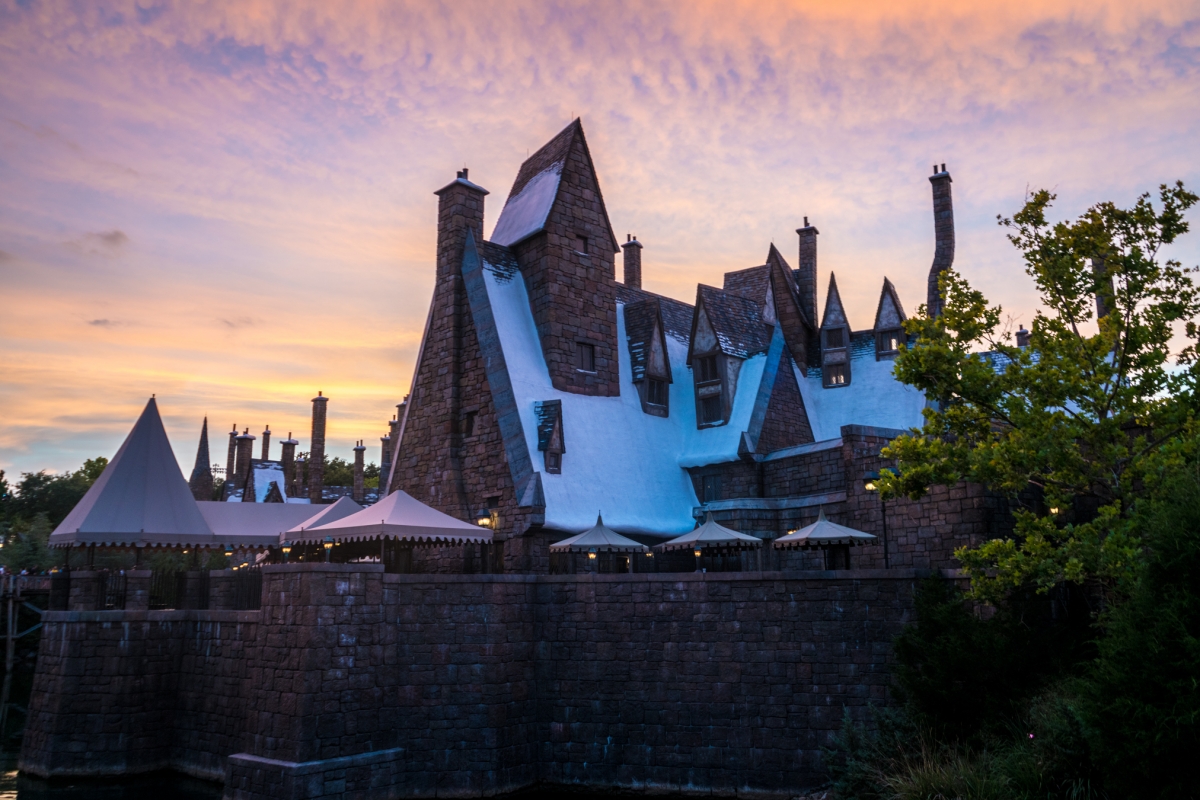 Chances are, if you're not just visiting Universal for the rides, there's a fandom you or your partner adore. The Simpsons? Men in Black? Harry Potter? All are represented, and all have their own unique sections of the park.
The immersive nature of Islands of Adventure, specifically, can grant you the opportunity to feel like you're visiting the world itself and make your proposal that much more magical. Every part of The Wizarding World of Harry Potter – Hogsmeade is a worthy photo op for a Potter-head proposal. Dinosaurs roam the land in Jurassic Park, serving as the perfect companions for your big moment. And everything in Seuss Landing is just so joyously colorful, it would make anyone's day!
Become a part of your favorite story forever, and let the movie magic do the rest.
4. One-of-a-kind
Did you know you can get specialty engravings done on coins at The Lost Continent's Mythical Metals? It's true! Just pick your material and engraved design, and the fine craftsmen will provide you with an incredible wearable medallion that you helped create. Look into the symbolism of the available designs – there is sure to be something that catches your eye and which would make the perfect companion piece to your intended's ring.
Not only that, but right across the way is Historic Families, where you can find your ancestor's coat of arms! Nothing says romance like handing your family crest to your partner and saying, "I want this to be your symbol, too." And, no, I'm not being sarcastic – I would literally burst into tears, it's so charmingly perfect and unexpected.
5. Rising Star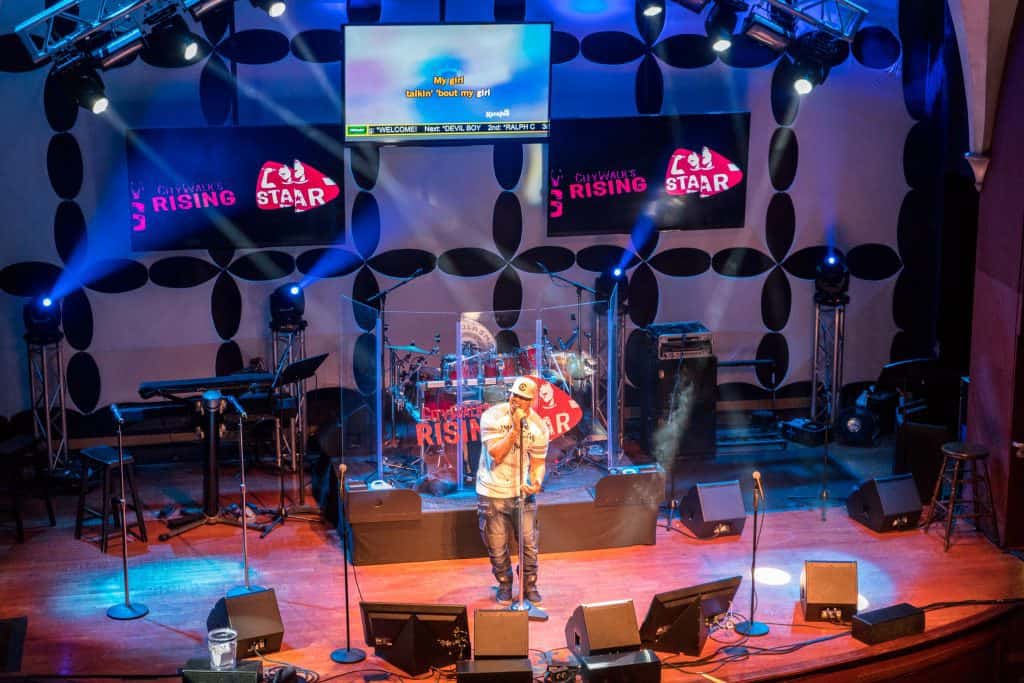 CityWalk, Universal Orlando's entertainment district, is an incredible place, full of fantastic dining and great shopping, but my favorite "experience" in all of CityWalk is the Rising Star karaoke bar. Not only do you get to take the stage and serenade the patrons, you are joined by a full band and backup singers.
So get up there! Grab the mic and sing your partner his or her favorite song. S/he's sure to be amazed by your show-stopping declaration of love.
6. The globe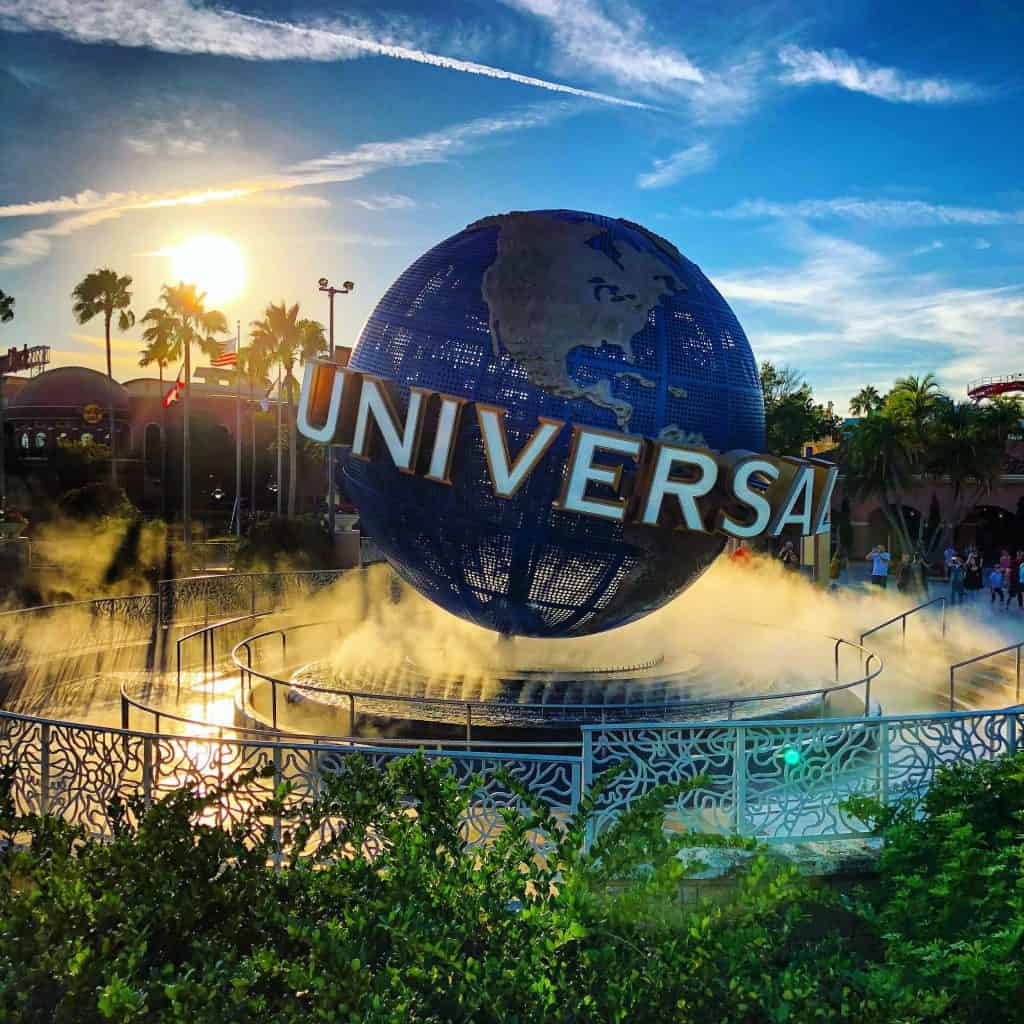 There are fewer more iconic photos than in front of the giant, spinning Universal globe right outside Universal Studios Florida. It sits at the heart of a beautiful water feature, and it is one of the most popular places to snap your souvenir photos.
7. Caricature artists
Scattered throughout both theme parks, you can find some incredibly talented caricature artists, ready and willing to capture your vacation in animated style. If you really want a quirky and memorable proposal story, slip your artist a note, asking them to draw you proposing. When your partner says yes, not only will you have a creative story to tell, but you'll have a one-of-a-kind memento capturing the moment like nobody else!
8. Annual events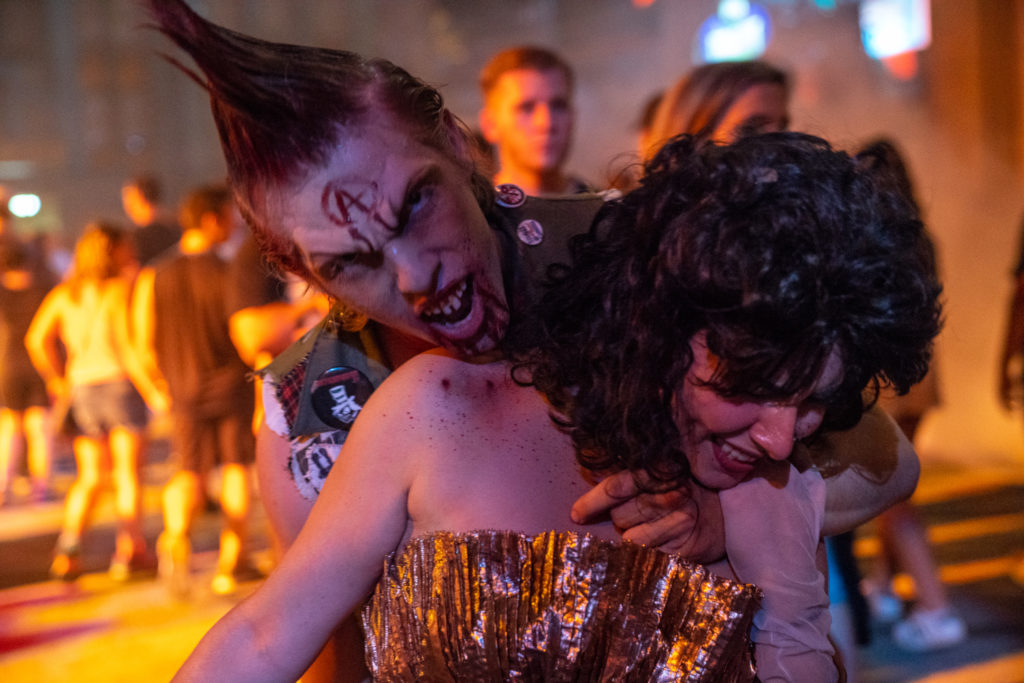 If you want your proposal to have that extra air of glitz and glam, consider staging it during one of the many annual events that Universal puts on throughout the year. Halloween Horror Nights is a favorite for all those couples who enjoy the terror and gore (and, honestly, if you've found that special someone who enjoys horror as much as you, keep him or her!). The Grinchmas event grows bigger and brighter each year, so why not let the true spirit of Christmas flavor your special day? There's even Mardi Gras, filled with fabulous music, amazing dancing, and more fun than you can imagine.
Each and every extravaganza is worth the time and would make the perfect backdrop for your special day.
–
Share your cinematic proposal experience with tens of thousands of other Universal Orlando Resort fans in our Universal Community Facebook group.
And be sure to follow Orlando Informer on Facebook, Twitter, and Instagram for the latest news and tips at Universal Orlando, Walt Disney World, and other Orlando destinations.