With construction coming to a close on Pandora – The World of Avatar at Disney's Animal Kingdom, all eyes are now set on Star Wars Land, which is scheduled to open in 2019 at Disney's Hollywood Studios. The massive expansion will feature an immersive world with two signature attractions for guests to enjoy.
With that being almost two years away, there is still plenty of Star Wars fun for visitors to enjoy at Disney's Hollywood Studios. With a ton of construction happening at the park (not only on Star Wars Land, but also Toy Story Land, as well), Disney has added several ways for guests to get their Star Wars indulgence, including shows, attractions, special events, and more.
1. Star Wars Launch Bay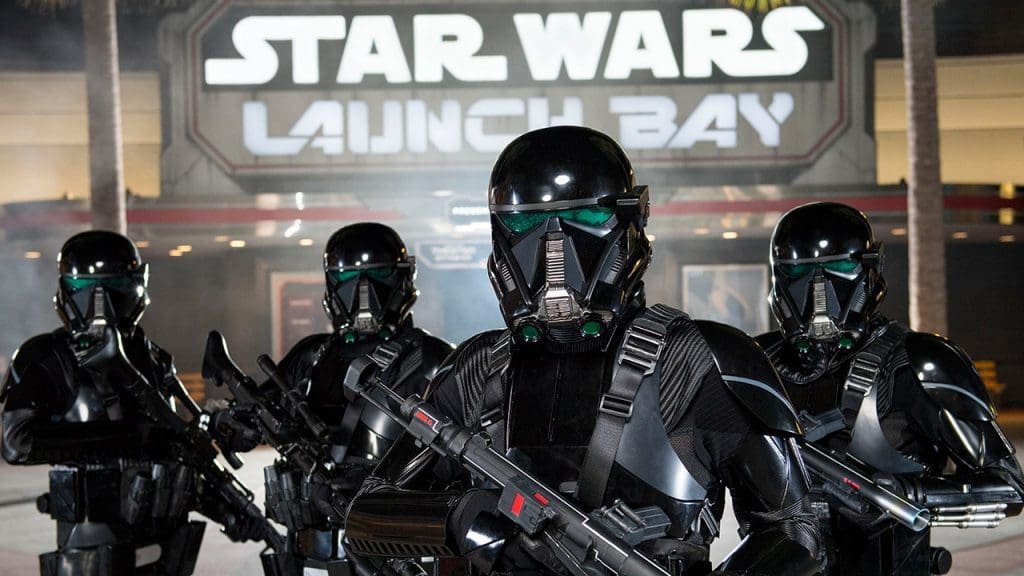 One of the biggest Star Wars additions to Hollywood Studios was the arrival of Star Wars Launch Bay, which opened in December of 2015. The walk-through experience features a variety of activities for the SW aficionado, including meet-and-greets with characters (such as the recently-added BB-8) and the Launch Bay Theater, which is a fantastic short film on the history of the franchise (it features interviews with directors, writers, producers, key movie crew members, and Imagineers that help bring the world of Star Wars to life). While on the way out of the Launch Bay, be sure to grab your favorite merchandise at Launch Bay Cargo.
2. Star Tours – The Adventures Continue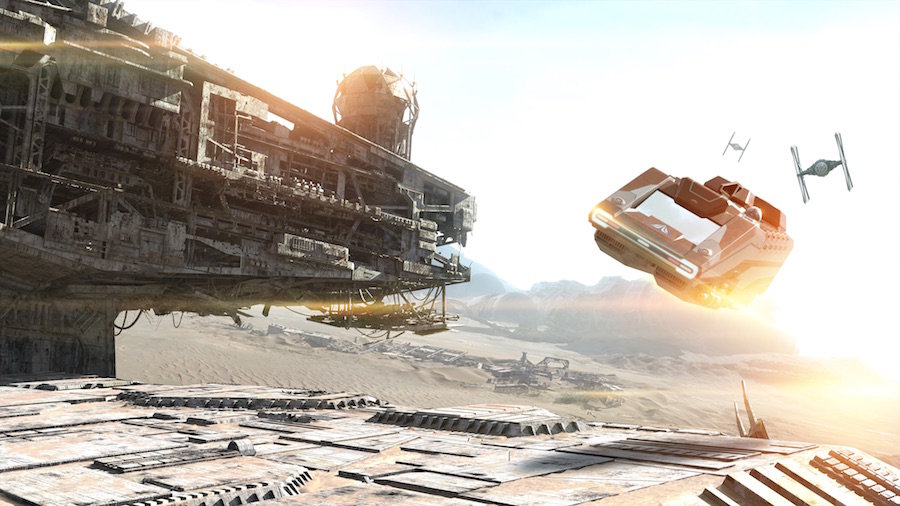 Star Tours is the original Star Wars attraction at Disney's Hollywood Studios. The original version opened back in 1989, and the current incarnation, Star  Tours: The Adventures Continue, followed in 2011. Guests can now explore several iconic Star Wars film locations, including Tatooine, Coruscant, Hoth, Naboo, Kashyyyk, and the Death Star. The ride is also receiving updates as the new movies come out; Jakku has already been added from The Force Awakens, and Crait from The Last Jedi will arrive later this year.
3. Jedi Training: Trials of the Temple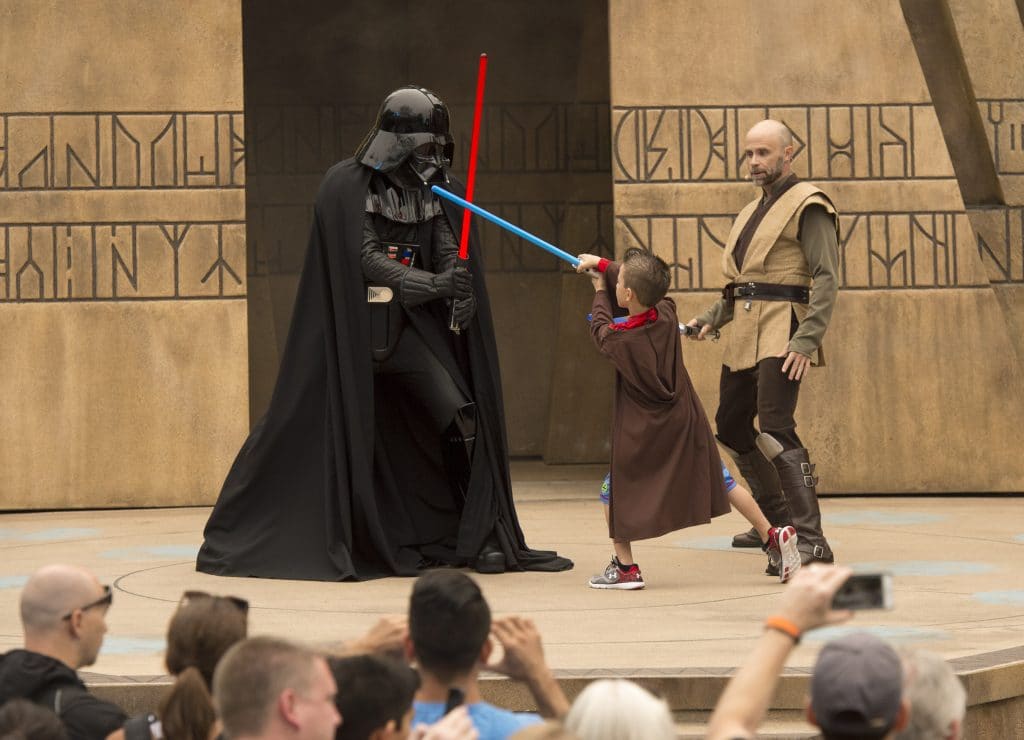 This interactive show is a must-do for families with little ones, especially those who dream of becoming a Jedi. The show takes place throughout the day and features appearances by popular Star Wars characters, including a new villain to battle from the popular Disney XD television show, Star Wars: Rebels. Parents can sign their kids up to be a part of the show at the Indiana Jones Adventure Outpost, which is located between the Indiana Jones Epic Stunt Spectacular and the '50s Prime Time Café.
4. Star Wars: Path of The Jedi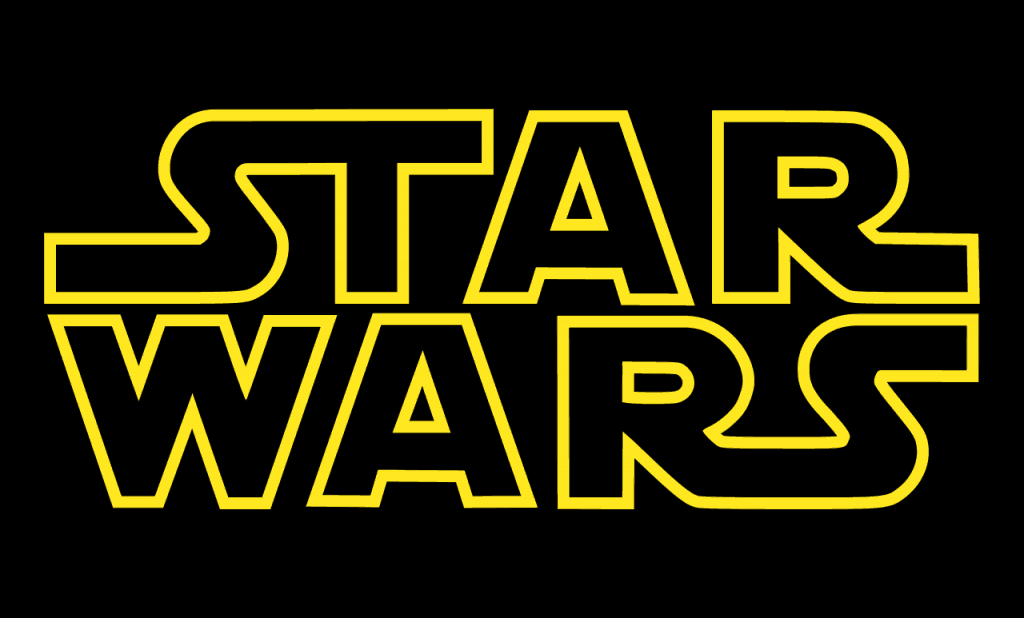 If you're not completely brushed up on your Star Wars movie knowledge, Star Wars: Path of the Jedi is a great way to get caught up in what is happening in the Star Wars universe. The 10-minute montage features bits and pieces from the first six films (that is, all those before the current sequel trilogy) to get you caught up without having to sit and binge them all. It then culminates with the trailer for 2015's Episode VII: The Force Awakens.
5. March of the First Order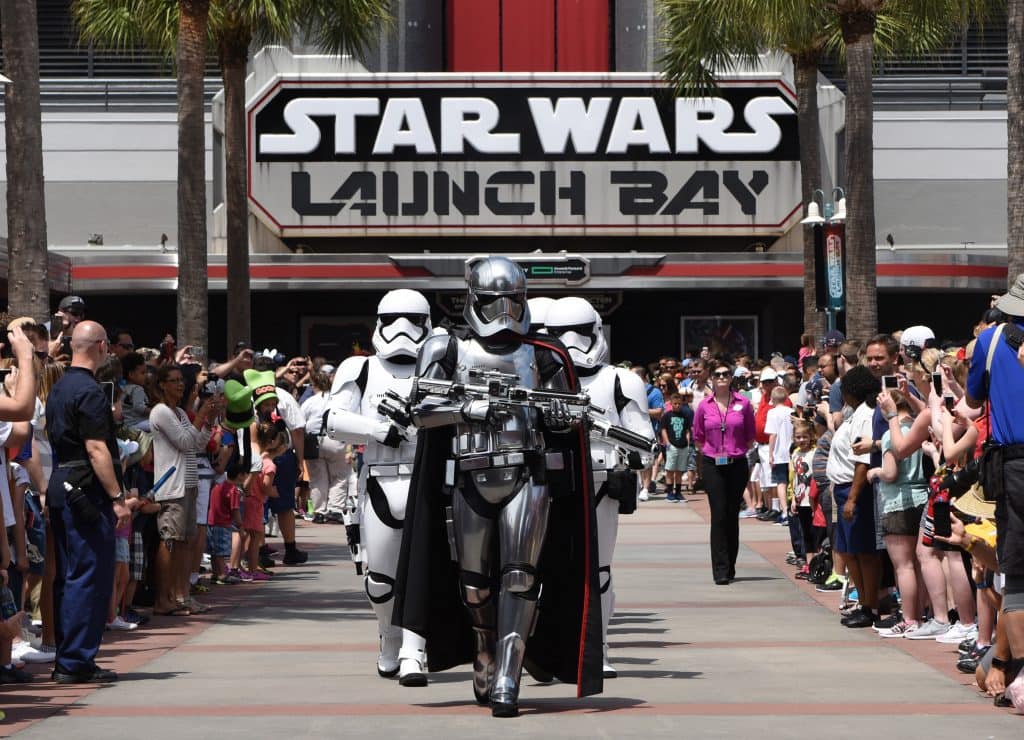 If your little ones are a fan of stormtroopers, this daily performance featuring Captain Phasma and a platoon of First Order stormtroopers marching up Hollywood Boulevard is a must-see. The performances happen daily, usually on the hour. Captain Phasma and her platoon of stormtroopers end their march at the stage located in front of The Great Movie Ride.
6. Star Wars: A Galaxy Far, Far Away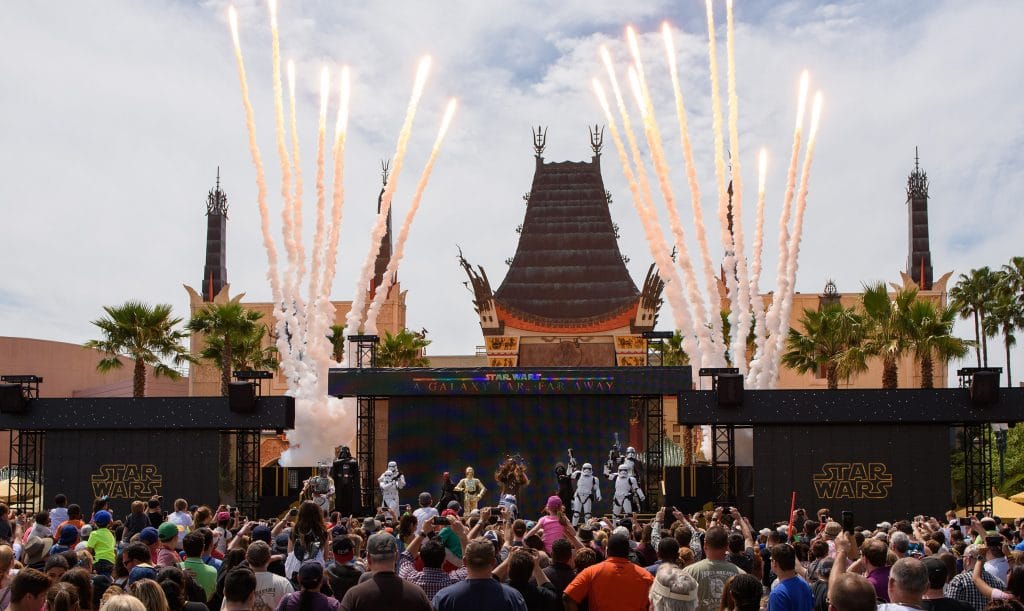 This show follows the March of the First Order and takes place on the center stage in front of The Great Movie Ride. A Galaxy Far, Far Away features a variety of iconic characters reenacting scenes from throughout all of the Star Wars films, including Darth Maul, Darth Vader, Boba Fett, stormtroopers, Kylo Ren, and, yes, even BB-8. The show was recently updated to add a few characters from last year's Rogue One: A Star Wars Story.
7. Star Wars: A Galactic Spectacular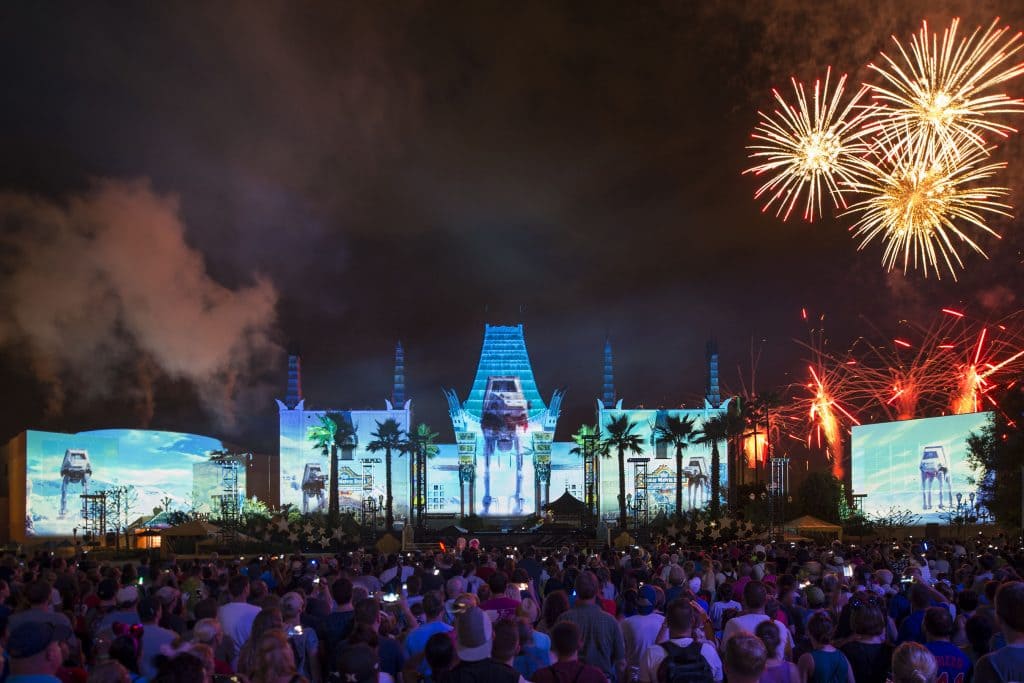 This nighttime spectacular held nightly at Hollywood Studios is a great way to end your Star Wars-filled day. The show features lasers, lighting, pyrotechnics, and other special effects, which are all synced up to your favorite Star Wars musical pieces. A little piece of advice: be sure to arrive 30 to 45 minutes prior to showtime to claim your spot near the center stage, as the popular viewing areas do get crowded.
8. Guided tours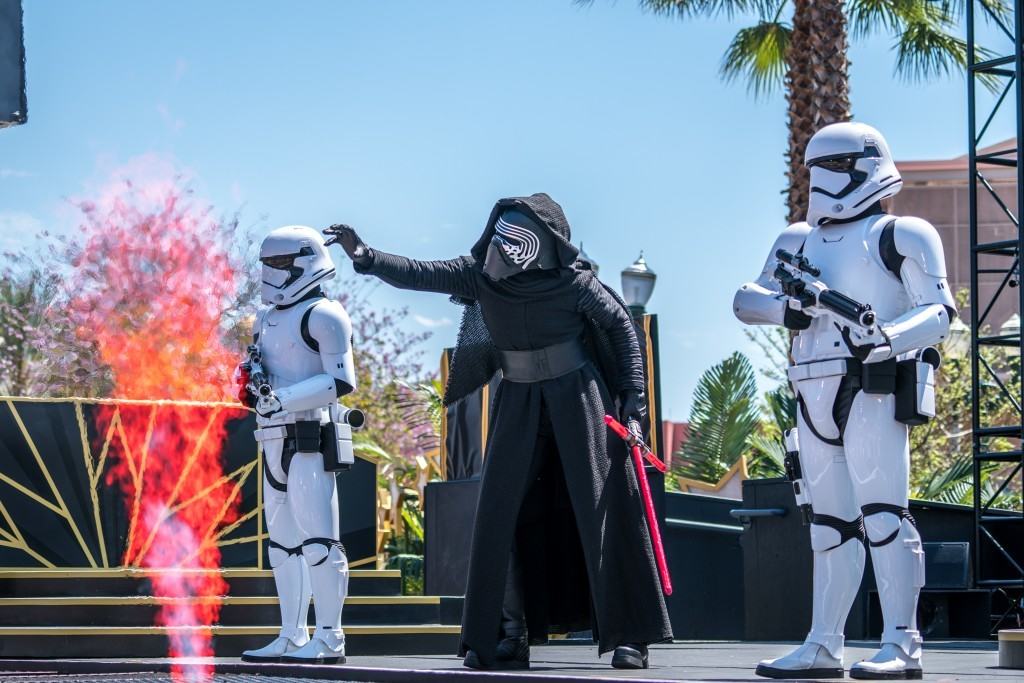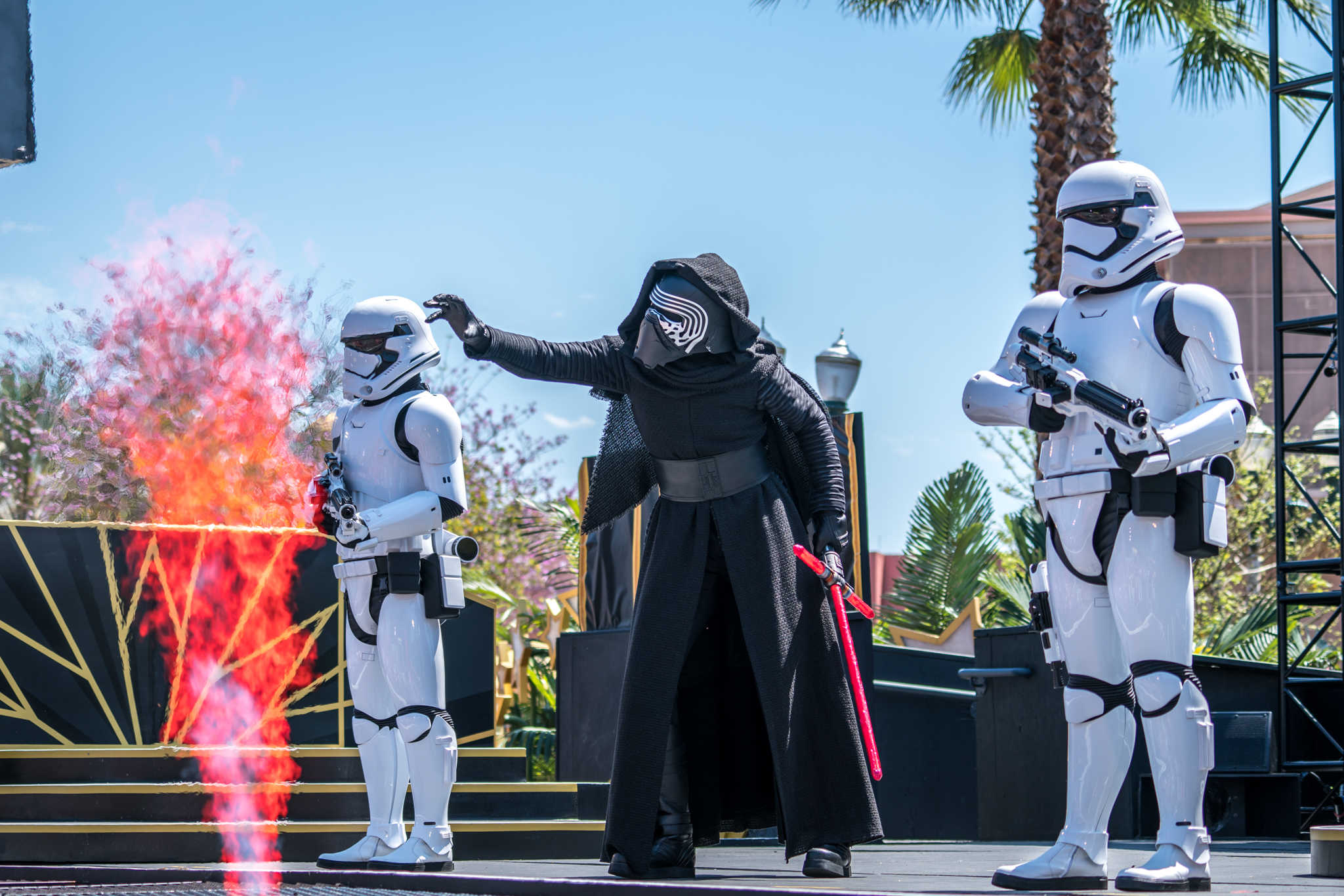 One of the newest Star Wars additions to Disney's Hollywood Studios is the Star Wars guided tours. These seven-hour private tours feature exclusive access to a variety of the above-mentioned events and attractions, including priority boarding for Star Tours – The Adventures Continue and a spot in the Galactic Spectacular Dessert Party, along with special access to Star Wars-themed menu items during dinner at Backlot Express. Tickets for these guided tours start cost $129 per person, and tours are offered on Mondays and Saturdays. Kids ages four through 12 can also participate in the Jedi Training: Trials of the Temple show during the guided tours.
–
Be sure to follow Orlando Informer on Facebook, Twitter, and Instagram for the latest news, tips, and more at Universal Orlando, Walt Disney World, and other Orlando attractions.