We get it. You're tired of being inside. You've viewed everything on your streaming platform of choice. You're best friends with the grocery store delivery guy. After years of quarantine (checks notes… really?) – um, months of quarantine – you're up for some family fun.
You've seen that Walt Disney World and Universal Orlando Resorts are welcoming back guests. Due to the ever-present coronavirus, though, the theme parks and resorts have made considerable adjustments that will impact your visit. Here are some tips for visiting the parks during the age of the COVID-19 pandemic.
1. Review park guidelines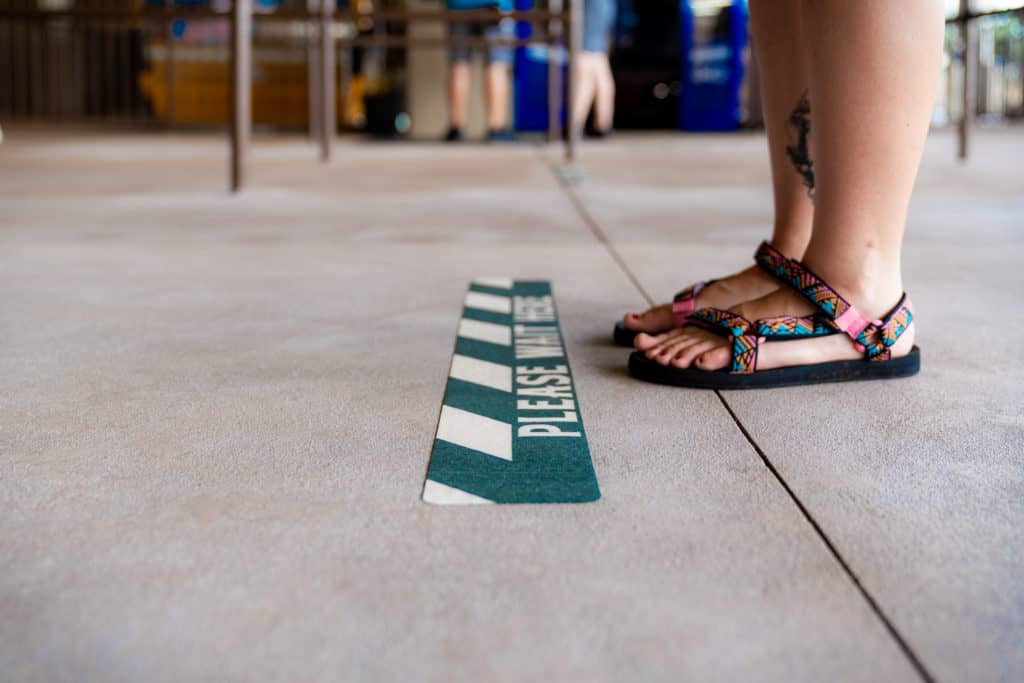 Understanding how the theme parks are currently operating is essential. We have articles on the changes that both Universal and Disney have put in place – take time to read them, as well as the resorts' official sites. They will help you set your expectations; you won't be caught off guard as to why, for example, FastPass+ isn't available. And these guidelines will help inform you of what you need to pack/purchase beforehand.
After looking over the guidelines, you may feel differently about visiting with your family. That's fine and understandable! The parks will always be there waiting for you.
2. Advance tickets/reservations
You've heard us say this before, but it's vital now – purchase your park tickets before you arrive. Having your passes in hand means one less line you'll have to wait in.
For Disney World, there is the extra step of having to obtain a Disney Parks Pass reservation. Remember, you need to purchase your tickets before making a reservation, and understand that the day you want to visit may not have any reservations left. (Also, for now, there is no park hopping at Disney World – keep that in mind as you plan.)
3. Mask up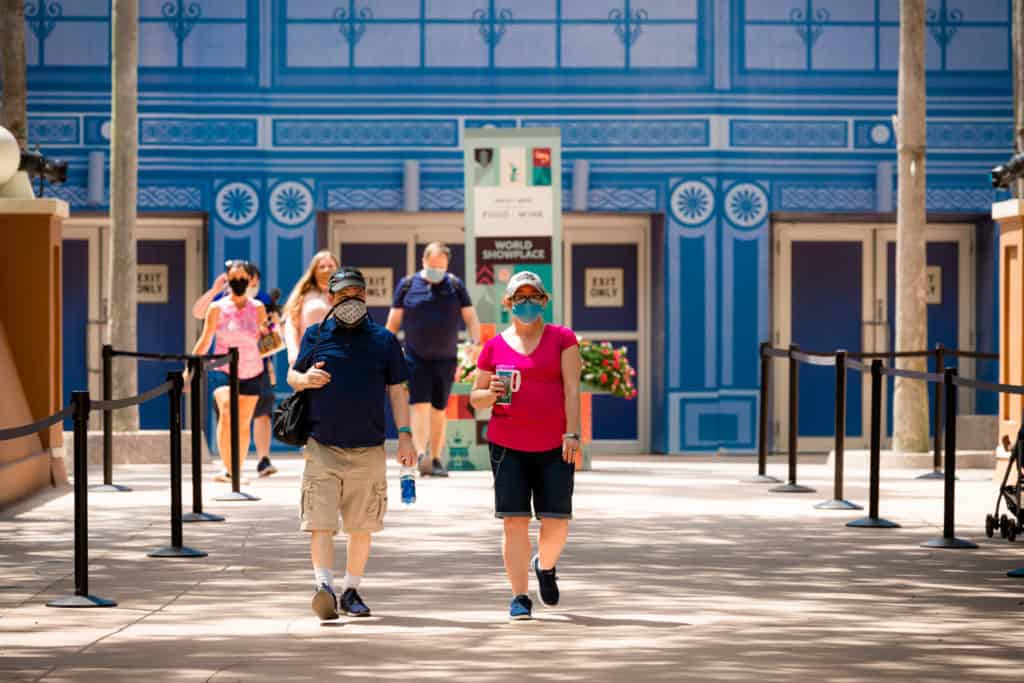 Masks or face shields are required for your visit to either Disney or Universal. Take a look at the resorts' guidelines for specific mask/age requirements. But, put basically, masks must be secured under the chin with loops or ties – no gaiters or bandannas. If you're spending multiple days in the parks, we recommend wearing a new mask each day or washing them between visits. Think of it like this: each day you will wear a new shirt, new mask, and new pair of underwear!
Before you head to the theme parks, find one or two masks that are comfortable and give them a test run. Give extra consideration for kiddos that aren't used to wearing them. Have a family conversation as to why it's important that they use them in the parks.
4. Mobile ready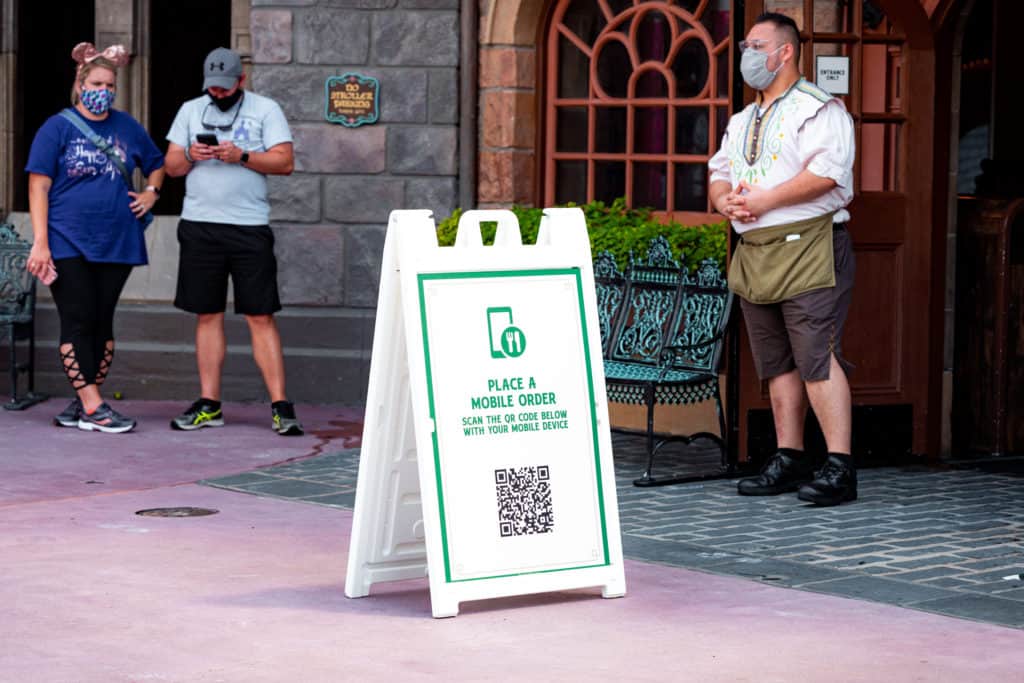 OMG – you can purchase your pink spirit jersey with your phone! In order to reduce contact, the parks are heavily encouraging paying with a mobile device. Before you arrive, set up payments in Google Pay or Apple Pay and familiarize yourself with how it works. (Note: paying for coffee with your watch is legit life changing).
While you're at it, download the official apps for Disney World and Universal Orlando. The parks have reduced paper map availability, and the apps also give you wait times and mobile food ordering – as well as pinpointing the location of the nearest restroom (huge win for parents). You also need the My Disney Experience app to make your Park Pass reservation, so that's another reason to completely rely on your phone for any and all interaction.
5. Consider your transportation
Disney's transportation has been adjusted to allow for appropriate social distancing. Those changes can impact your visit. Buses, boats, Disney Skyliner, and monorails are operating with reduced capacity – you may be waiting for a few buses to "fill up" before getting on. Currently, there are no parking lot trams available at any of the four Disney theme parks. That can be a 10 to 15 minute walk – in the Florida sun – to the main entrance.
If these things worry you, consider renting/traveling in your own car – a mask-free and air-conditioned vehicle can come in handy after a day in the parks.
6. Other supplies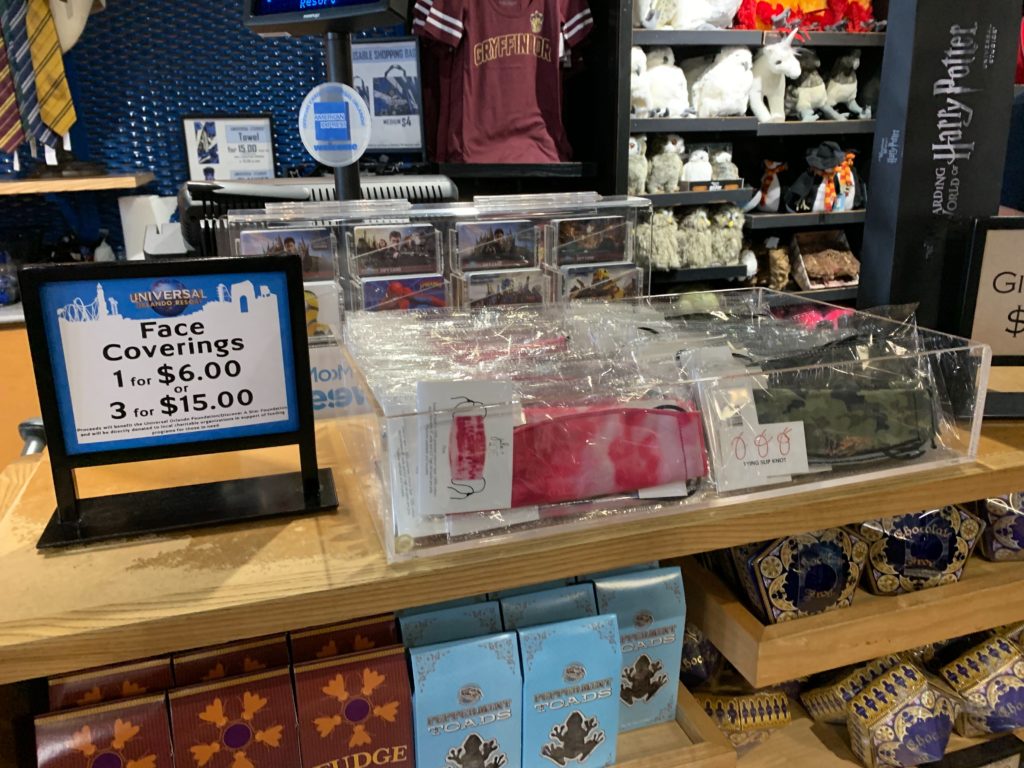 There are a few other "must haves" to pack on your trip. First off, there are masks – you can bring your own, but know that all of the parks are selling them, too. Personal bottles of hand sanitizer will be very useful, as well. You may take your mask off on some water rides (check the specific attraction), so keep a plastic bag handy to place them in. Also, consider bringing a personal touchless thermometer with you and keep it in your hotel room. If you find someone in your party is running a 100.4-degree temperature, she will not be allowed in the park – better to figure that out before you make it to the turnstiles.
7. Note relaxation stations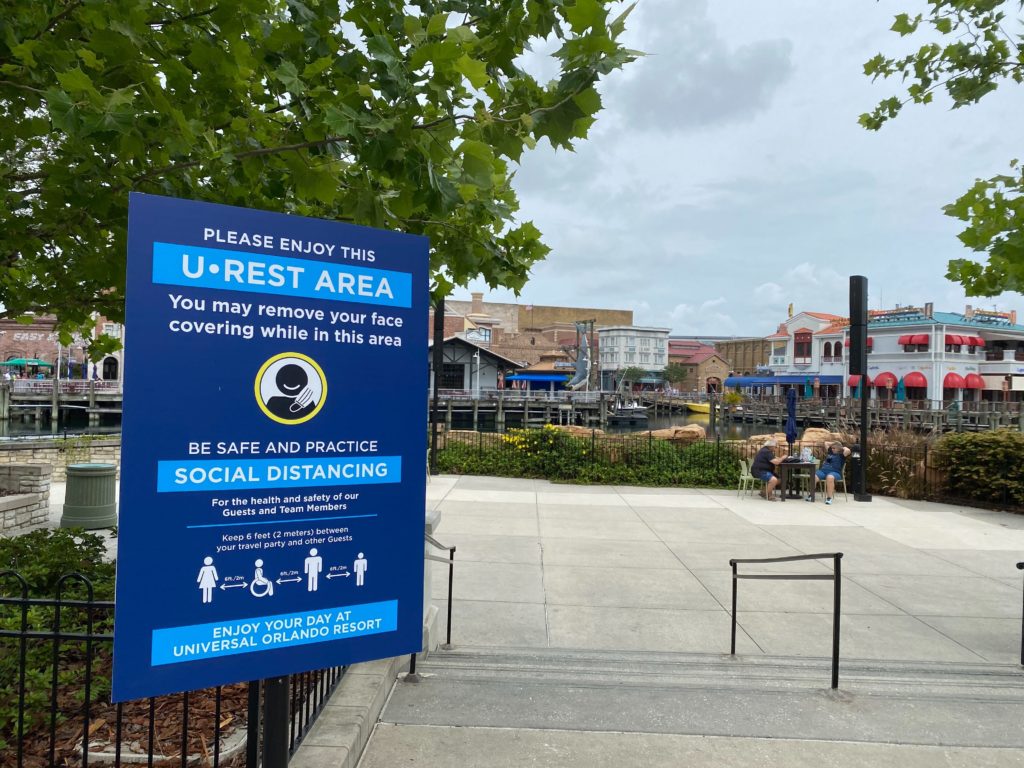 It's Florida – you need to get out of this confounded mask for five minutes or you'll go insane! Both Universal and Disney have set up relaxation stations. These are shaded areas where you may take off your face covering and chill for a few moments (just make sure you're six feet away from other parties). Check the park app or ask a team member to find the nearest location.
8. Manage your expectations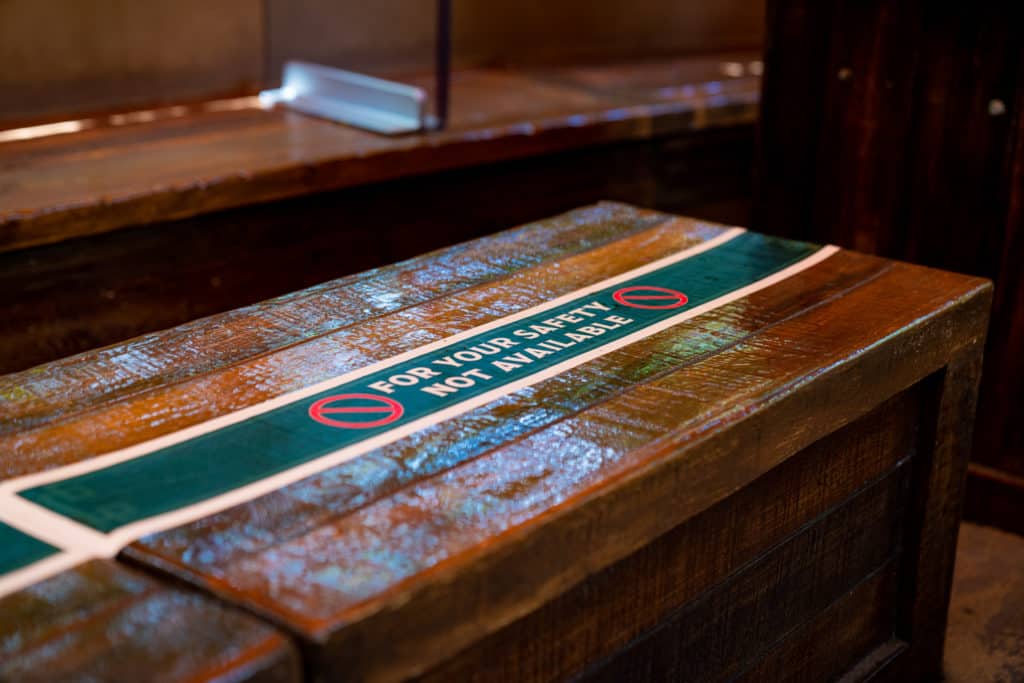 As you've no doubt heard, we are living in challenging times. A theme park is a place for escape and reassurance – seeing social-distancing markers is a real-word intrusion on the park-going experience. The companies are adjusting to this "new normal" to keep guests and employees safe while still providing the fun and enjoyment we seek at these resorts.
Create a new mindset – and set of expectations – before you arrive at Walt Disney World and Universal Orlando Resorts. This won't be like your last visit; it will be strange to have your temperature checked, wear a mask, and not have the chance to hug Goofy. You may not get your favorite table in The Three Broomsticks or that prime seat on Rock 'n Roller Coaster Starring Aerosmith due to social distancing. By following these tips, however, you will still manage to have a tiny bit of magic in an uncertain world.
---
Discuss your current travel plans to Orlando with 100,000+ other theme-park fans in our Orlando Informer Community on Facebook.
And be sure to follow Orlando Informer on Facebook, Twitter, and Instagram for the latest news and tips at Universal Orlando, Walt Disney World, and other Orlando destinations.