It's happened to the best of us. We plan a trip to the theme parks, take to counting down to the big day, and as the week approaches, our anticipation only grows – and then we see the weather report.
There may be nothing that dampens (literally) your day more than the unpredictable weather of Orlando. But who says that rain has to ruin your Universal Orlando Resort experience?
Whether or not the outdoor rides are still running, you can have the time of your life – and we recently did just that as a nearly full day of rain made its way through Central Florida while friends visited us all the way from Seattle! Grab your ponchos, pals – here are some of my best tips for a rainy day at Universal.
1. Pack a poncho!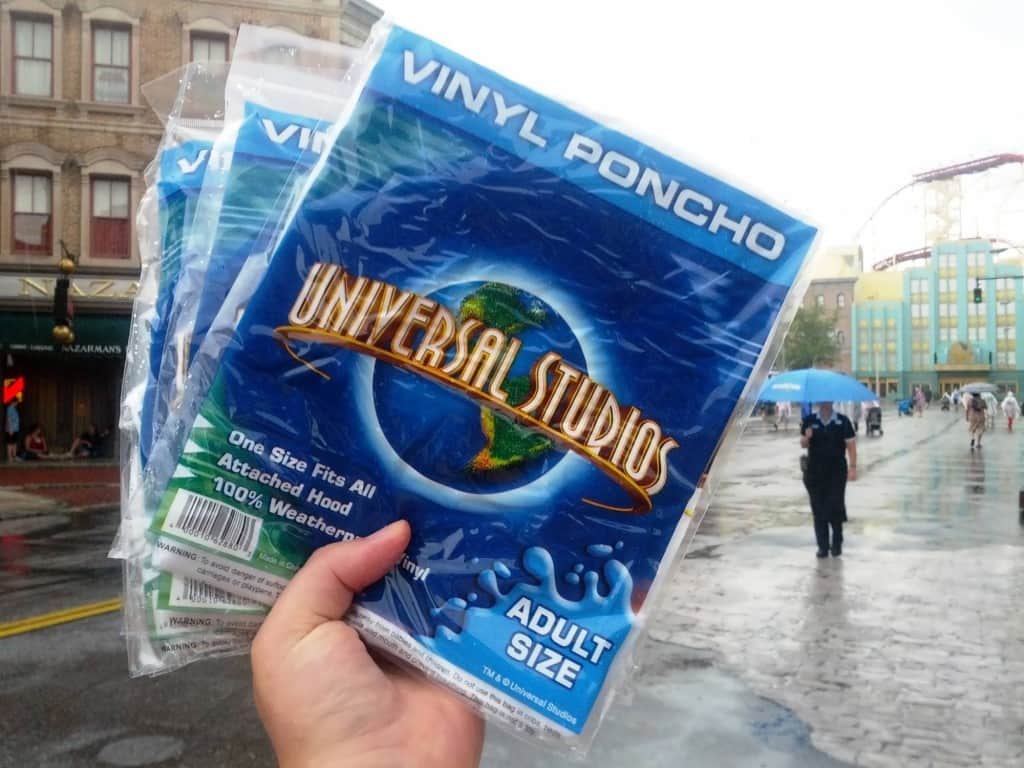 It's always a good idea to bring a cheap poncho with you to the parks – we even have some stowed away in our car just in case. Think it's going to be a sunny day? You never know what Florida will decide to do from moment to moment, and, hey – not everyone loves getting soaked on Jurassic Park: River Adventure!
Universal's ponchos are around $10 a pop, whereas you can probably get one off-site for much less at a retail or grocery store. They're easy to pack, don't take up much space, and can be a true life saver in the event of a rainy theme-park day.
But if you do have to buy your ponchos inside Universal Orlando, here's a hint: try to buy them at The Wizarding World of Harry Potter, because they sell special ponchos with the wizarding insignia!
2. If you're already wet, hit up the water rides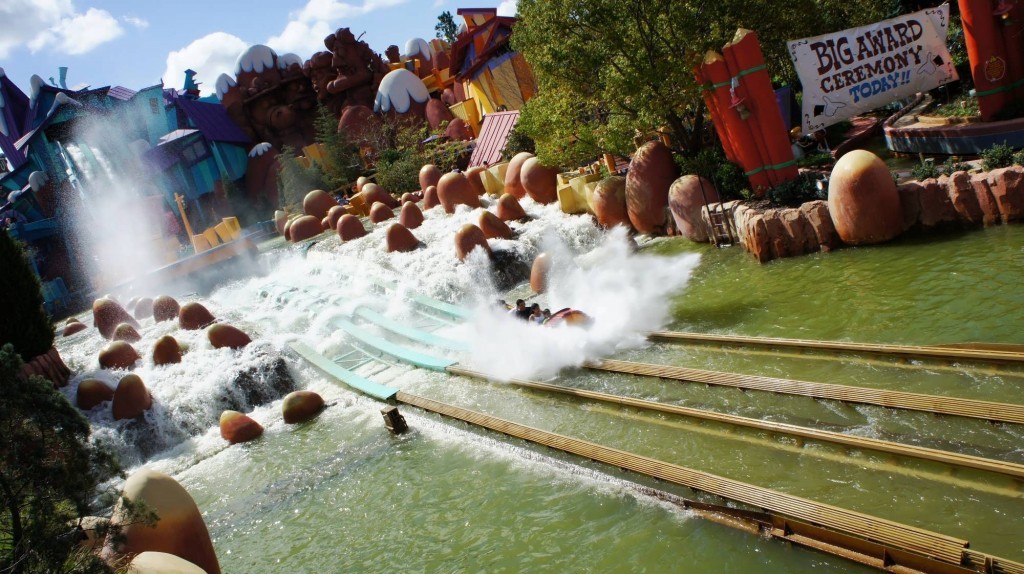 Bummer! You forgot all about the ponchos and just can't bring yourself to drop $10 on protective plastic. Since you're already wet, now is the best time to conquer Jurassic Park: River Adventure, Dudley Do-Right's Ripsaw Falls, and Popeye & Bluto's Bilge-Rat Barges, all of which are located inside Islands of Adventure.
It's always a good idea to think about what shoes and clothes you might want to wear on days where you'll be doing the water rides or in the event that the parks become "water parks" due to rain. Quick-drying clothes and shoes always work wonders on days like these.
There is also a wonderful "people dryer" outside of the Toon Lagoon water rides that you can pop into and, for $5, do your best to dry off after.
3. Ride Storm Force Accelatron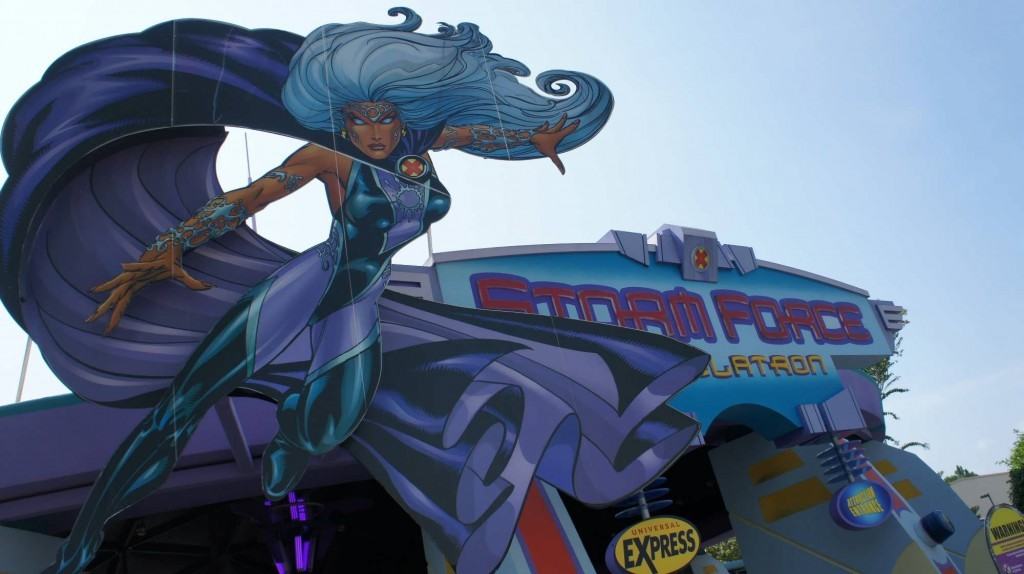 If people dryers aren't your speed, we have another great idea: Storm Force Accelatron, once again at Islands of Adventure, performs the same duty for free!
On the last rainy day I visited Universal, there was basically no line, and the operator let us ride Storm Force multiple times until we were nearly dry again. The attraction is a fun distraction, with an overhang to protect you from the rain, and many people don't take it into consideration when they are looking for things to do to stay dry and protected.
4. Take a break in Hog's Head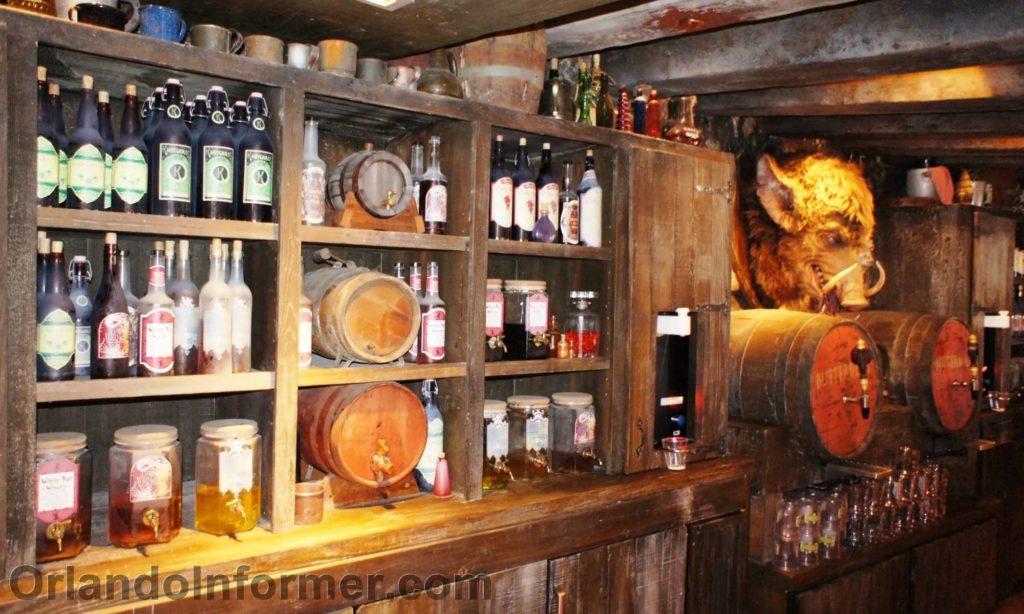 During times of rain, it's always a great opportunity to rest for a bit and try Universal's restaurants and bars until the sun starts to shine again. It's also a great opportunity to charge your smartphone or tablet and maybe play a game or two, including the popular Heads Up! game.
The bar at the back of The Three Broomsticks in The Wizarding World of Harry Potter – Hogsmeade serves Hog's Head Brew to those 21 and older, and it also has both frozen and regular Butterbeer for those looking for these coveted treats. This is a particularly great place to wait out the rain, as there are plenty of places to sit and stand, and there are lots of great Harry Potter-related themed elements to check out.
Most people take the rain as a sign to head out and journey back to their hotels, and this sends them into Honeydukes to make their final purchases – so it can be quite crowded here with park-goers looking to escape the downpour or making their final purchases before going on to their next grand adventure. If you plan to wait out the rain, Hog's Head is a much better (and warmer) place to do it!
5. Go on the indoor rides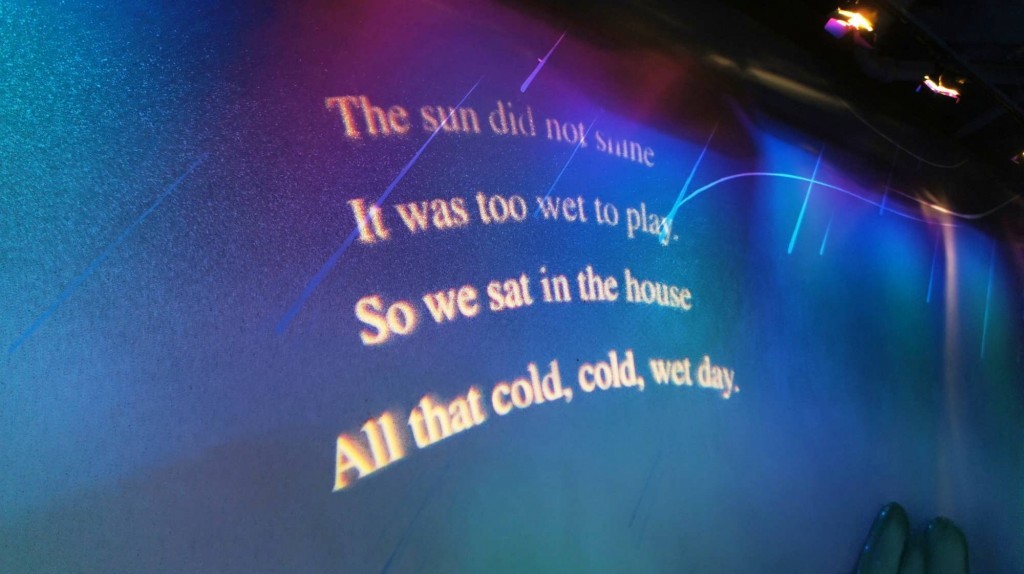 If you are in Islands of Adventure when it starts raining and you still want to go on rides, the best idea is to quickly head over to Universal Studios Florida. Islands definitely has more outdoor rides, whereas Universal Studios has plenty of indoor options that are unlikely to close due to weather.
When you head back to Islands of Adventure later, there are still a few indoor rides you can hit, like Harry Potter and the Forbidden Journey, The Amazing Adventures of Spider-Man, and The Cat in the Hat.
The park also has Skull Island: Reign of Kong, which was actually designed to operate in both sunny and rainy weather with its bypass; the ride vehicle normally leaves the station and heads outside, where guests venture through the giant Skull Island doors. When it's raining, however, this is switched over to the indoor bypass, so the attraction can still operate. Yes, your ride is a bit shorter, but you'll still be able to experience literally every other scene.
The only downfall here is that many will have the same thought to head towards the indoor attractions, so the lines might be a bit longer.
6. Visit Ollivander's Wand Shop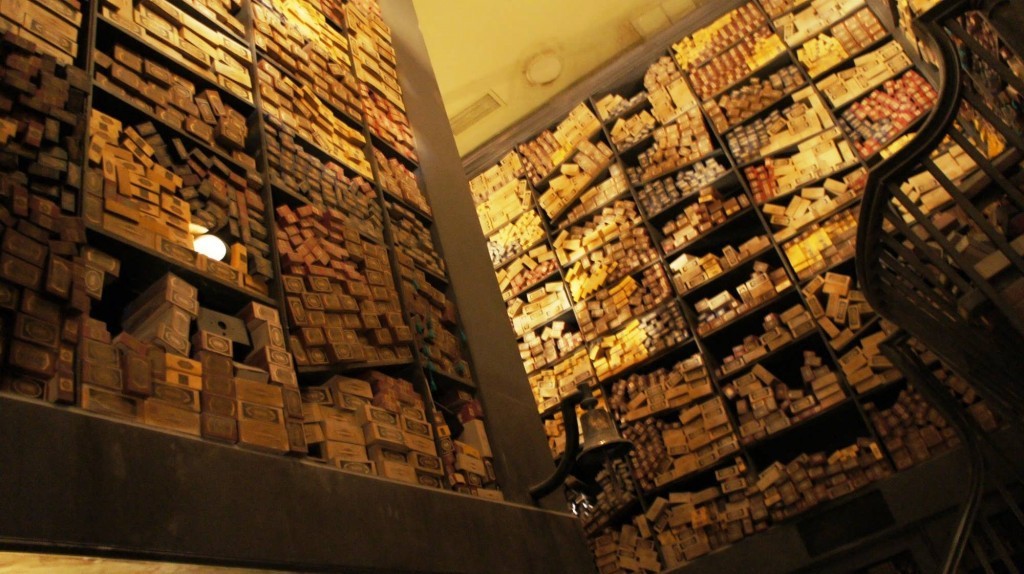 Since the queue for Ollivander's in Hogsmeade is completely outdoors with no cover, guests are much less inclined to enter it during a rainfall. This is your chance to get in line and get inside without much of a wait at all! (You can also head over to The Wizarding World of Harry Potter – Diagon Alley at Universal Studios Florida and visit Ollivander's there, as well.)
There's something extra magical about both halves of the Wizarding World in the rain – perhaps it's just that extra touch of authenticity, and who can pass up the chills you'll receive when a wand chooses a young wizard or witch?
7. Ride a roller coaster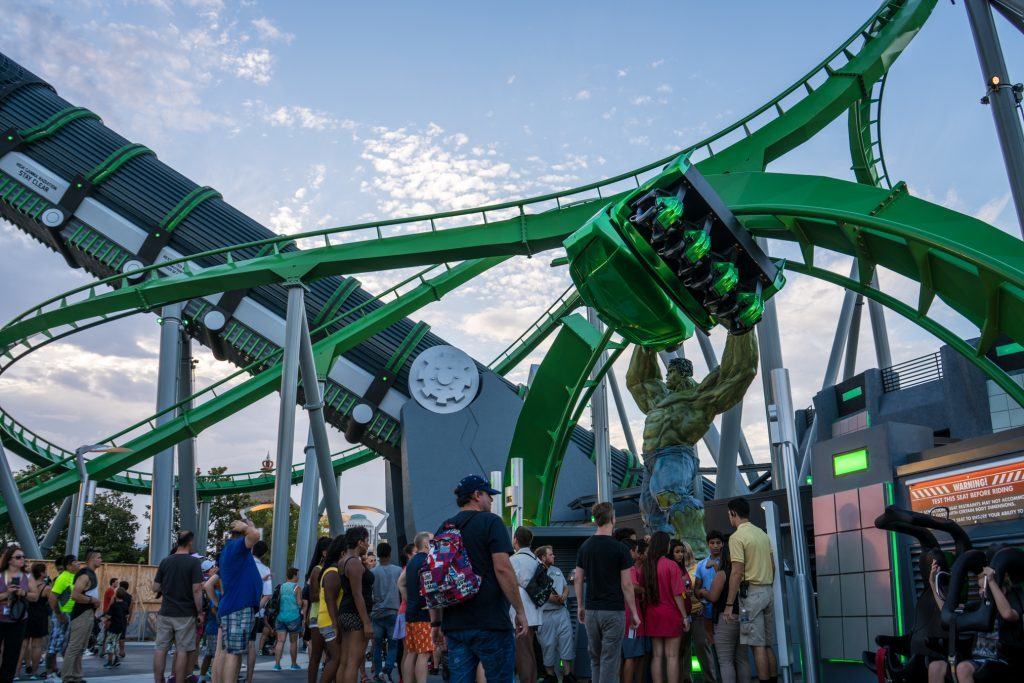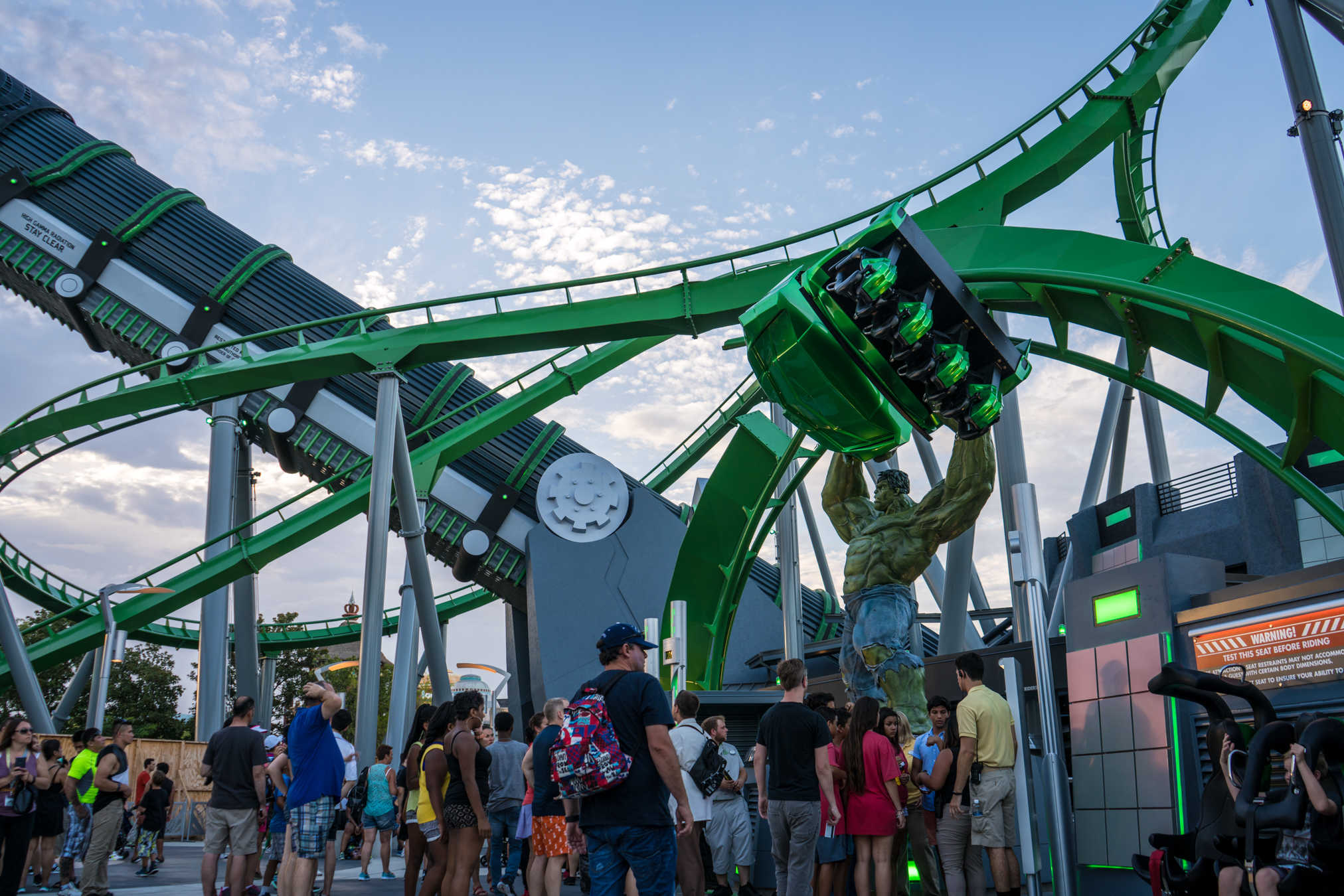 Riding a coaster in the rain takes things to the next level! The outdoor rides, especially the roller coasters, will shut down if there is any thunder or lightning in the area, but, if it's just raining, they will usually remain operational.
This particular situation happened to me and my three friends – the day had been cloudy, but there hadn't been any rain. We waited in line for the front row of The Incredible Hulk Coaster for a long time, and when we were finally strapped in and ready to go, they announced: "Hope everybody is ready, because the Hulk just became a water ride!" We were in the launch tube, and we could see the pouring rain at the end of the tunnel.
The way I constantly describe what followed is "glass bullets blowing up in our faces." It was quite an experience – not necessarily one I would want to repeat, but definitely one I will never forget.
8. Download a weather/radar app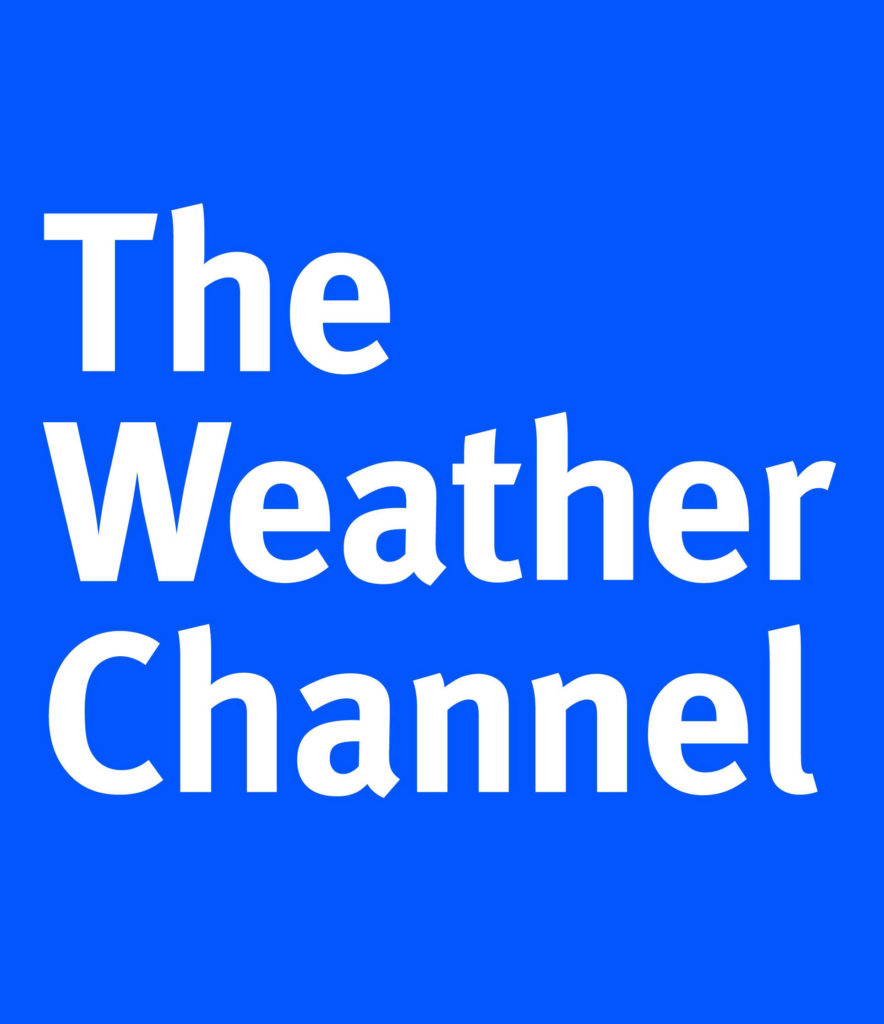 The Weather Channel and My Radar apps are two of my most-used on my iPhone as a Floridian, and it's always great to have them handy when planning a day at the parks or waiting to see when the rain will subside. On our recent rainy day, they were great in helping us to see when the harder rain would make its way through (read: when to duck into a restaurant for lunch) and when to take the risk of walking briskly over to the next attraction. We were able to see that the rain would clear out a little after lunch, and we tossed our ponchos to the wayside after a damp morning to enjoy the rest of the evening drizzle free.
–
No matter if it's just a quick shower or a day of rain, do your best to make the most fun of a rainy theme park day. You're here to experience Orlando, and rain is sometimes just a way of life here, so grab that poncho, pack an umbrella, and invest in some water shoes to splash around and see a whole new side of adventure at Universal.
Have your own tips for how to stay entertained during a rainy day at Universal Orlando's theme parks? Share 'em with 50,000+ vacation planners in our OI Community on Facebook. And then be sure to follow Orlando Informer on Facebook, Twitter, and Instagram for the latest news and tips at Universal Orlando, Walt Disney World, and other Orlando destinations.