7 tips for spending your honeymoon at Universal Orlando
Note from the Editor: This article was submitted by OI reader Mia Cintron. Thanks for the great submission! Want to submit your story or content idea to Orlando Informer? Contact us.
The wind is blowing, the sun is shining, and you have just married the love of your life. The planning is over and it's finally time to relax after the excitement and stress of the wedding day. Hands held tight walking toward the gates of Universal Orlando, with the most beautiful day in front of you and you can't wait to take that first step into the park and begin this adventure full of amazing memories and spectacular moments that's been building up with anticipation.
Let us rewind to the beginning.
It is the day after your wedding and you have a vision reminiscent of a movie, being whisked away to your honeymoon destination. Let's get real… once you have sat down after the wedding, after the prepping, the ceremony, the party and the dancing, you are exhausted and walking around a theme park just became a whole lot more challenging.
1. Take a day to relax on your honeymoon!
Universal Orlando is home to some of the most beautiful hotels in Orlando, Florida. My personal favorite, which I believe to be the perfect honeymooning location, is the romantic, picturesque Loews Portofino Bay Hotel. This is more than a hotel; it is a place that transports you to the breathtaking seaside village of Portofino, Italy. Enjoy a stroll around the beautiful cobblestone grounds with its twists and turns, find your way up staircases to beautiful gardens with a gorgeous secluded pool, and cuddle up in a personal cabana as you hear the calming sound of the sparkling fountains nearby.
That evening, enjoy a delicious meal looking out at the beautiful riviera, with its glassy reflection of sail boats and gondolas surrounded by authentic, warm colored buildings making this destination nothing less of what you would imagine it to feel like to step into a painting of the exquisite Portofino, Italy. This is where you take time to rest and relax so you can truly enjoy a day at the parks without the exhaustion of the big wedding day interfering with your Universal Orlando adventure.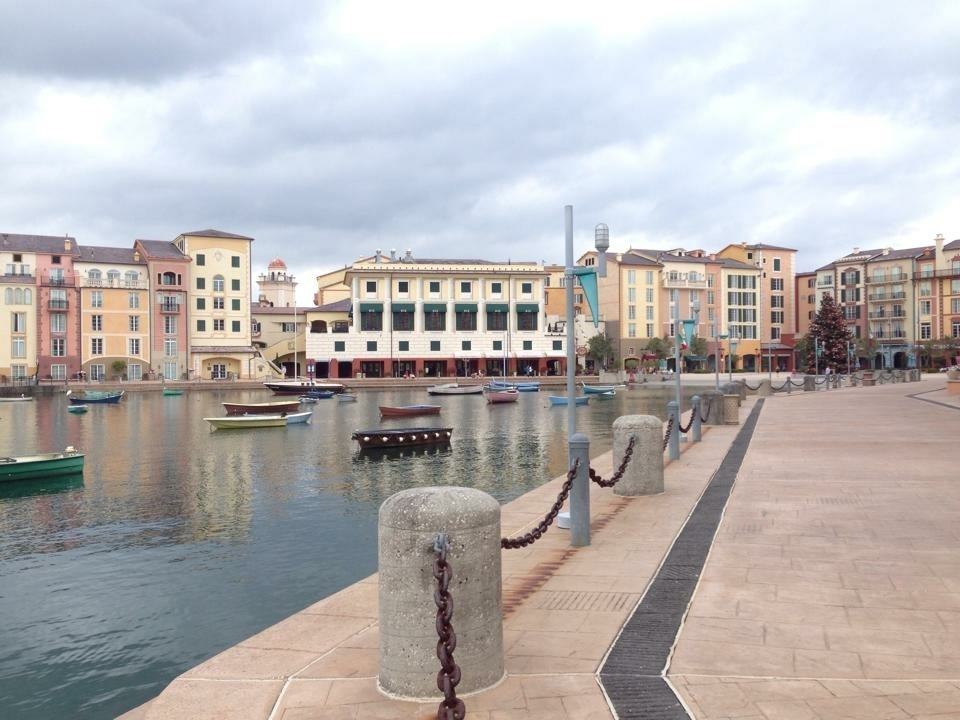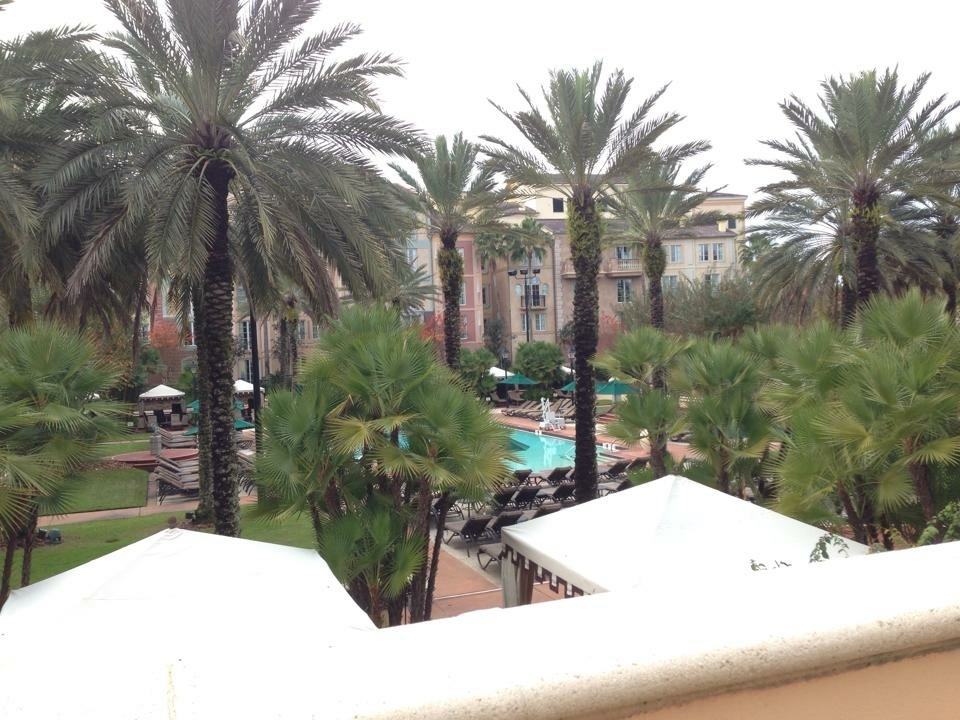 2. Rested and ready to start the honeymoon
You wake up feeling refreshed from the relaxing getaway and you are ready to fly on broomsticks, swing from a web, save the day, and make a splash! One of the best perks of staying at either Portofino, Royal Pacific, or Hard Rock are the complementary Universal Express Passes that you receive, as well as early park admission. Taking advantage of this opportunity is a huge way to cut out the lines and crowds.
There are a few rides in the park that do not accept Express Passes and those will be the rides to hit for early park admission, especially if you are taking your trip during a busy season. Our wedding was the week of Christmas and we were thankful for our express passes and early park admission. If you are curious as to how busy it'll be for your trip, be sure to check the Orlando Informer (free) crowd calendar.
3. Let people know you are celebrating your honeymoon
Wear the veil, buttons, or Mr. & Mrs. shirts. Do something that is special to this one moment in your life! It may be cheesy, but the fun you will have celebrating this time walking around a park with people congratulating you and wishing you all the happiness is well worth it. When making reservations, be sure to advise them you are celebrating your honeymoon – you never know what surprises might be in store. With a little luck, you may be escorted by an employee through a ride's queue that may not accept express passes.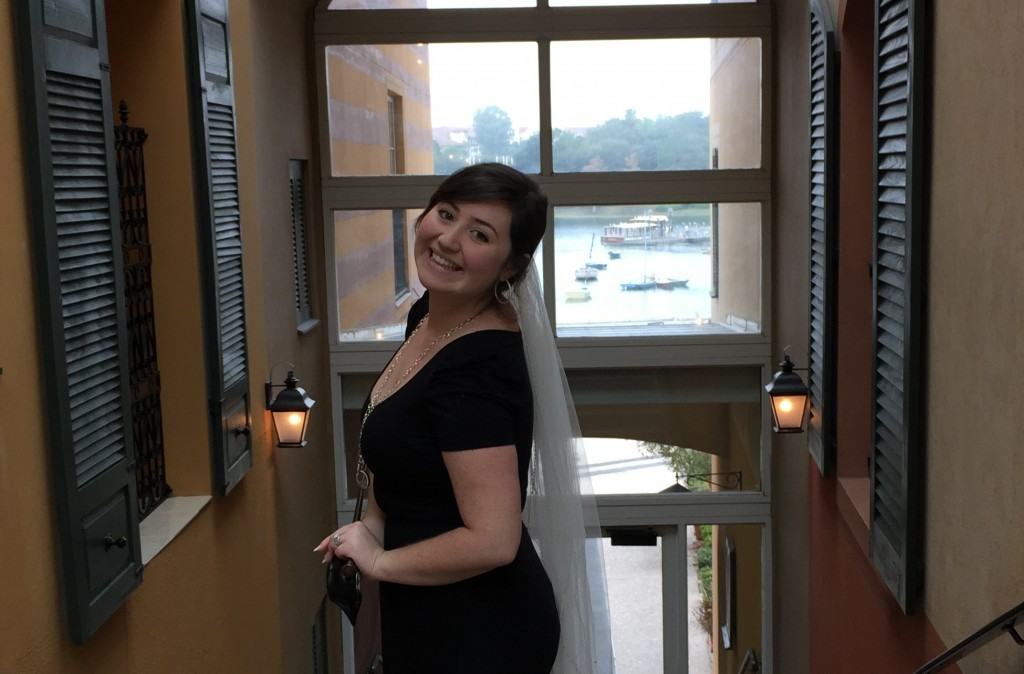 4. Capture the #UniversalMoments
In the excitement and the rush don't forget to capture the moment! Take pictures and be sure to take part in Photo Connect opportunities across the parks. Purchase memorable souvenirs – perhaps an ornament from the Port of Entry (IoA) or New York (USF) Christmas gift shop to commemorate your honeymoon. Enjoy special meals, as Universal Studios Florida and Islands of Adventure contain many fantastic culinary creations.
Making memories is why you are here and you want to make sure you have something for years to come to look back at and cherish your time at Universal Orlando.
5. Don't forget to eat during your honeymoon
Just like at the wedding, don't forget to eat due to your excitement. This is especially true if it's your first time at the theme parks. Time may fly by and before you know it, breakfast and lunch have come and gone. Don't forget that USF and IoA are home to some great places to grab food and drinks. If you want to grab breakfast at the park, USF does offer a traditional English breakfast at the Leaky Cauldron found in Diagon Alley. If early park admission is at Diagon Alley, you can ride Escape from Gringotts before breakfast. Talk about an epic start to the day!
If you are looking for a nice break for lunch, try Mythos found in Islands of Adeventure's Lost Continent area. It's a beautiful, relaxing restaurant that I promise is something you have never seen before. It's the perfect place to recharge.
One of the hidden secrets for an afternoon pick me up is the Backwater Bar at Confisco Grille in IOA. Backwater Bar serves cocktails and appetizers, offering happy hour from 4pm-7pm daily.
Head over to CityWalk for a late dinner. With so many great restaurants to choose from, the decision will be difficult; depending on the dates you may even be able to try the new Toothsome Chocolate Factory & Savory Feast Emporium! I recommend finishing the night off with some Butterbeer Ice Cream while enjoying fireworks of Cinematic Spectacular.
6. Making your way around the property
With walking trails, boats, and busses you have a plethora of options for traveling around Universal Orlando.  After checking in you won't need to get behind the wheel, which is the perfect excuse to have champagne brought up to the room while relaxing in some comfy robes. While staying on Universal property you have access to all the on-site hotels, so feel free to hop aboard one of the boats or busses and check out what the other hotels have in store. Head over to the pools for a dip or just stroll around another beautiful property.
Maybe even step back into the 1950's and make your way to the lanes for a little bit of bowling at Cabana Bay Beach Resort.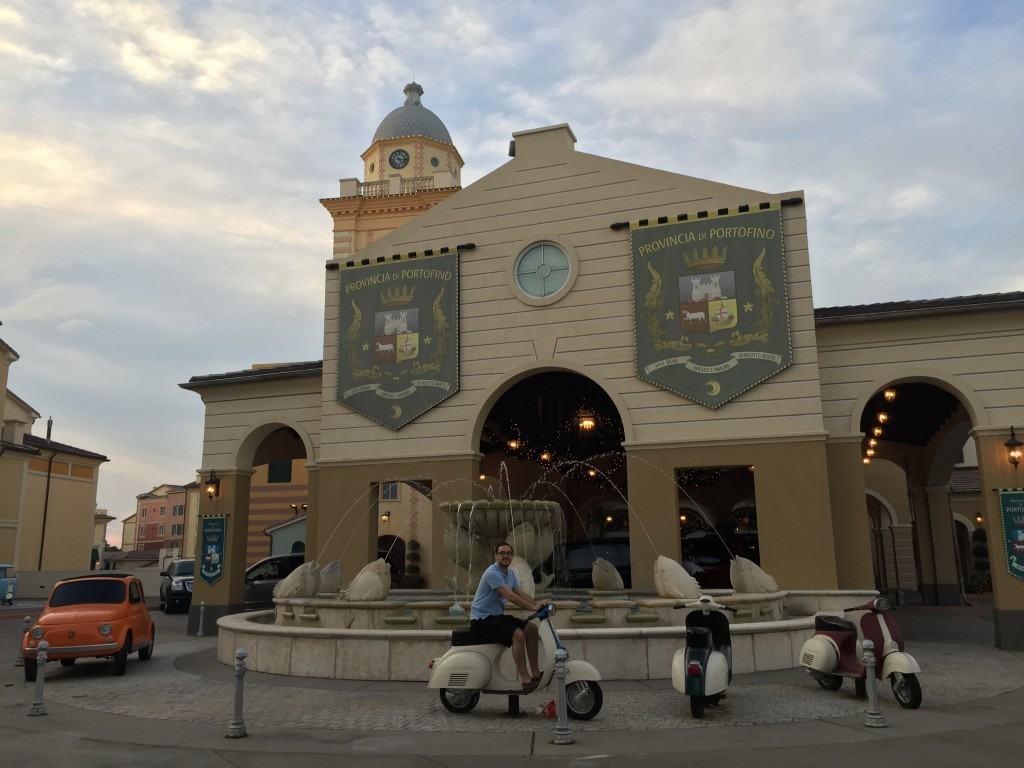 7. Make a tradition out of it
The time has come to say farewell to a wonderful getaway. If you are anything like me, you never want to leave. What better way to say goodbye than to say "see you soon?" Start making plans for your one year anniversary. Perhaps you can request to stay in the same room you did for your honeymoon to relive the great memories made, while making so many more.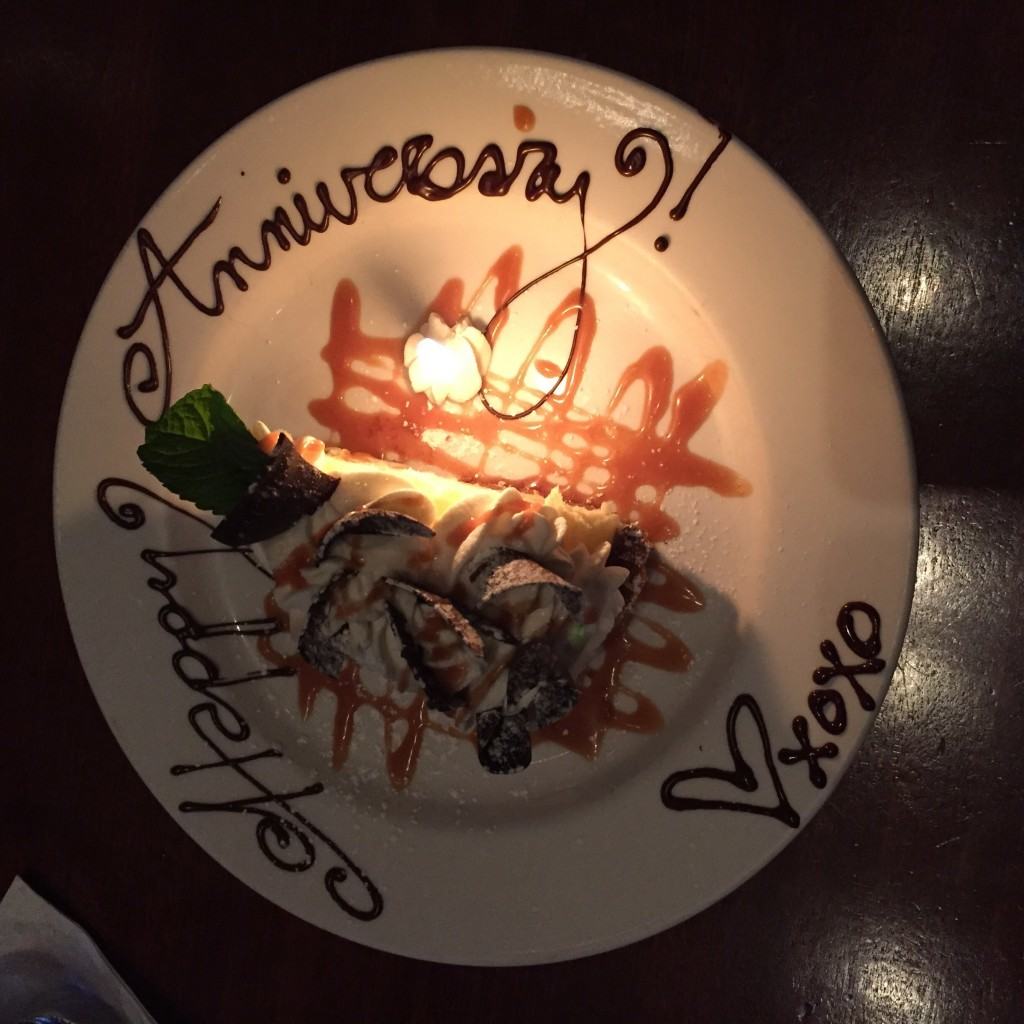 Thanks again, Mia Cintron, for your great article submission!