7 need to know tips for first time Orlando visitors
If you're planning your first visit, you want to make sure you're as prepared as possible! If you're responsible for creating the perfect trip, the weight on your shoulders can feel a little heavy. But don't worry, because here at Orlando Informer, we want to take a little of that weight off. After reading these tips, you'll feel like a veteran tourist and your family (and you) can relax and have a great vacation!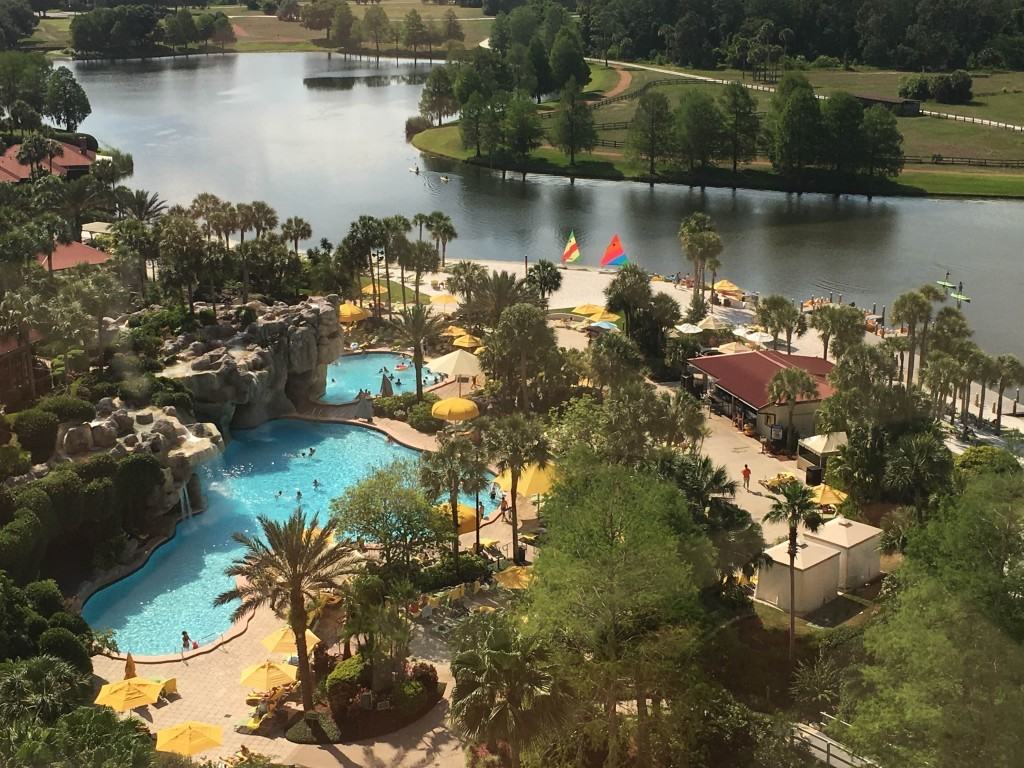 1. The parks are much bigger than you can imagine
The sheer size of Disney World is amazing in itself. It is roughly the same size as the city of San Francisco (40 square miles!). Disney World is made up of 4 major parks, 2 water parks, 2 shopping/dining/entertainment districts, and over 40 resorts and hotels (just take a look at the Hyatt, featured above, and that's not even an actual park resort!). Add to that, golf courses, mini putt, campsites, trails, waterways and more and you can really get lost in there!
Currently, Universal has 2 parks (Universal Studios Florida and Islands of Adventure), 4 on-site resorts (about to be 5), CityWalk (entertainment district) and has taken ownership of Wet n Wild water park. However, Universal is under a major expansion with more on-site hotels to open, a brand new water park (Wet n Wild closes at the end of 2016) and new attractions every year! With the way they keep expanding, there is bound to be a first experience for everyone there! The parks will definitely make you feel small so take your time and try not to rush amid all the excitement.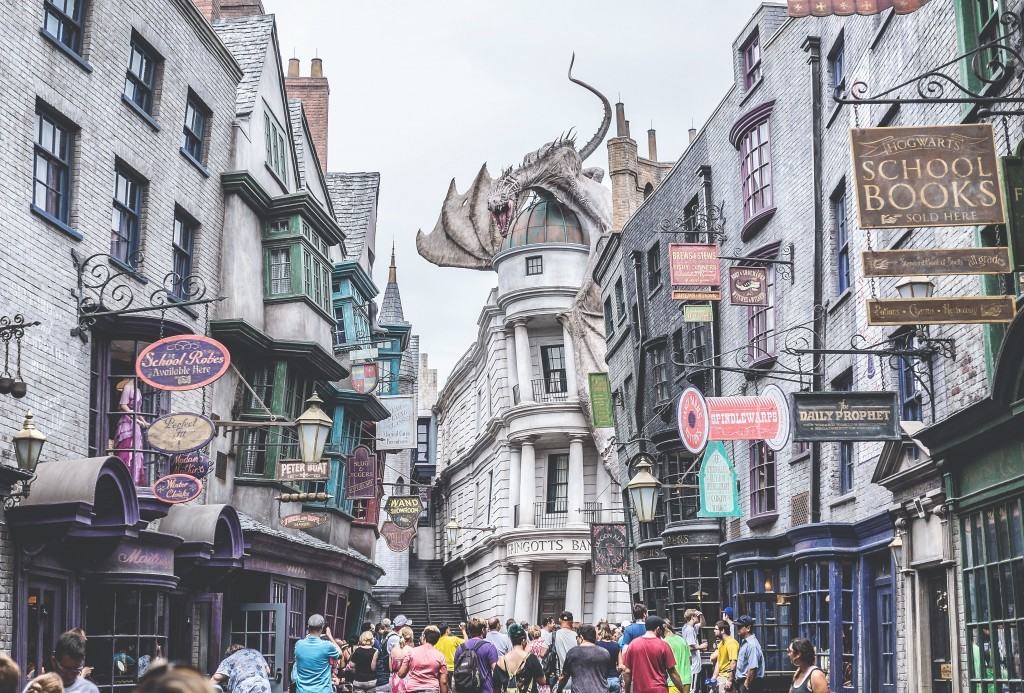 2. The difference between a theme park and an amusement park
If you are anything like me, you grew up near an amusement park filled with roller coasters and lots of spinning rides that made you question your sanity. You generally hop off one ride and on to the next. There was a midway for playing games and some of the best guilty pleasure food around. The general idea is to go have a good time and ride as many rides as possible.
As theme parks, Universal and Disney have taken the elements from amusement parks and enhanced them with stories, characters, themed restaurants and shops. (Check out how Universal upped the theme game with Harry Potter here.) Each section is carefully crafted to make you feel like you have been transported to a different world. The rides are a little more spread out and not always the main attraction of the destination. Be prepared to do a lot of walking and to exit from reality to a fantasy world of princesses, dragons, wizards, and wookies!
3. Where Are The Beaches?
When I first came to Florida (in my 20's) I assumed beaches were EVERYWHERE. If you're on either coast, sure, if you're in Orlando, not so much. While there are some lakes in Central Florida open for swimming, many of the lakes and ponds are going to be off limits for swimmers. This includes the lakes at Disney and the waterways at Universal. Yes, there are gators in the lakes, but there are also a host of other more microscopic creatures that will definitely ruin your vacation should you come in contact with them. If you are looking to see the ocean while in town, Cocoa Beach is the closest coastal beach, about an hours drive away.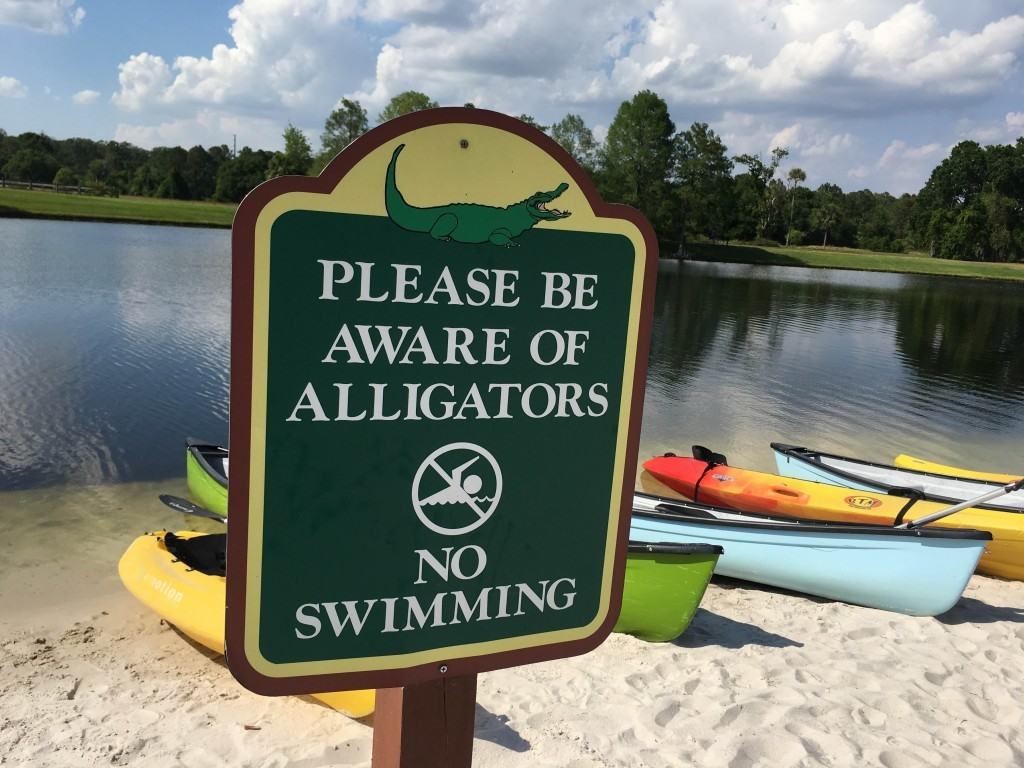 4. Not always "The Sunshine State"
Many people I talk to are saddened to check their weekly weather forecast and see a 40% chance of rain (or more) every day of their summer vacation. Try not to let this get you down. Understand, it will probably rain every day you are here if you visit during the "rainy season" (about late May to mid-October). Luckily, it doesn't typically last. Expect about an hour of heavy rain in the afternoon and enjoy the rest of your day. Of course there are lucky, dry days and days when the rain seems it will never stop. During those times, take advantage of rides that remain open during bad weather (the lines will be almost nonexistent)! Just remember to take extreme weather warnings, such as lighting storms, seriously. And if a ride or water park is closed due to weather, it's for your own safety. The rain is just one of mother nature's forces to deal with so be prepared for any weather no matter what time of year you come.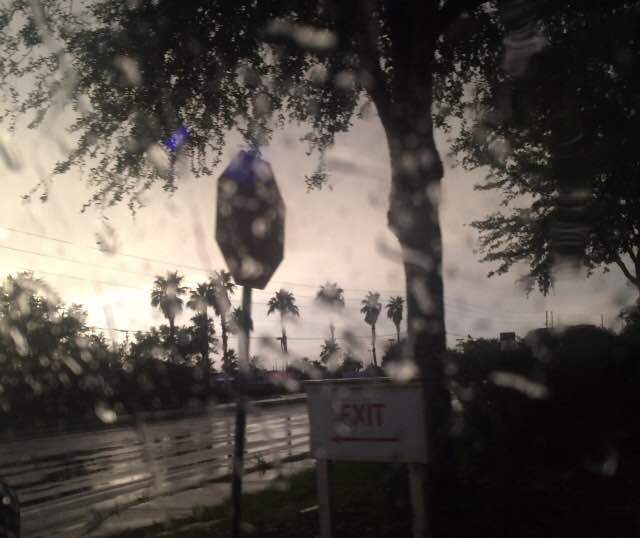 5. Pay attention to extra fees
If you have decided to visit the parks, you have probably already come to terms with ticket prices. Unfortunately, as guests, we can't get into the park without a ticket, so it's best to just research and budget what works best for the family. Tickets, food, and souvenirs are not going to be the only things tugging on your wallet. The parks, and many hotels and resorts, charge parking fees. The general price for either park is $20. At Universal, once you park, you can walk (or take the Hogwarts Express) between Universal Studios and Islands of Adventure. For more information about Universal parking click here. At Disney World, you will have to pay for parking at each park or you can choose to use the Disney transportation system (buses, monorail and water taxis).
Remember when dining out that most full service restaurants and bars operate with a "tipping policy." If you are unfamiliar with this you may want to do your research on what is appropriate. Be sure you check your bill as some establishments add on an automatic gratuity (the percentage and policy varies from place to place) as well as have a spot for you to add an additional tip as you see fit. This is especially helpful to those from other countries who aren't sure what a good amount to tip is as well as for those of us who don't feel like doing math at the end of a good meal! As a frequent diner at many of our amazing restaurants, the service you will find throughout the parks and surrounding areas is top notch!
6. Different types of accommodations
When my family went on a trip where we would need to spend a night or two it was pretty simple: You found a nice little hotel near your destination and everyone crammed into one room. You can still do that if you want to, but the good news is, you don't HAVE to.
With over 400 hotels in Orlando, there is bound to be something that peaks your interest. From basic chain hotels, to elaborate themed resorts that make you feel like you don't need to leave the property! Both Universal and Disney offer amazing on-site resorts. If you are traveling with a large party or prefer more privacy, you may want to look into a vacation home. You have all the amenities of a single family house, room for everyone and if you're lucky, a private pool. Other options include timeshare resorts, campgrounds, and RV sites. There are pros and cons for each, with a little research and find what's best for your vacation. To get you started, here is a look at the Universal on-site hotels.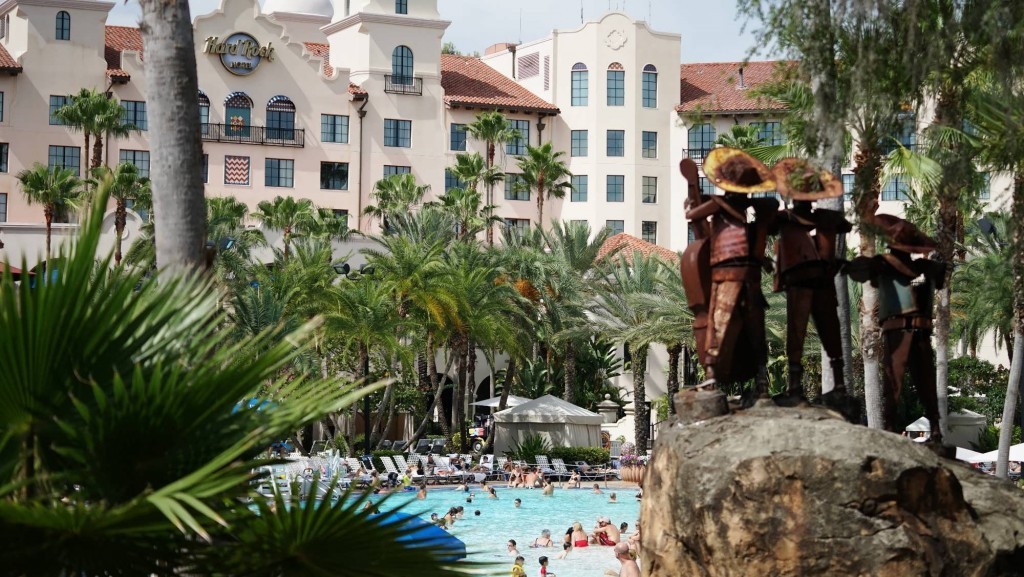 7. Don't forget to relax!
Between the theme parks, the beaches, all the restaurants, and the smaller attractions, your "to-do list" may seem never ending. I cannot tell you how many guests I see at the end of their stay miserable and exhausted because they tried to do it all. And I don't blame them, how can you NOT want to see and do everything? Especially if you have been planning and saving for this special trip for your family. A key to keeping a smile on everyone's face is to take a day or two and enjoy that beautiful resort you picked out, lay by the pool, or just slow things down for a bit, perhaps do a half day instead of a full day at the parks. After waiting in line, bumping into crowds of people, being beat up by the sun, and battling traffic a day to just relax can make all the difference. Your body and your mind with thank you for it!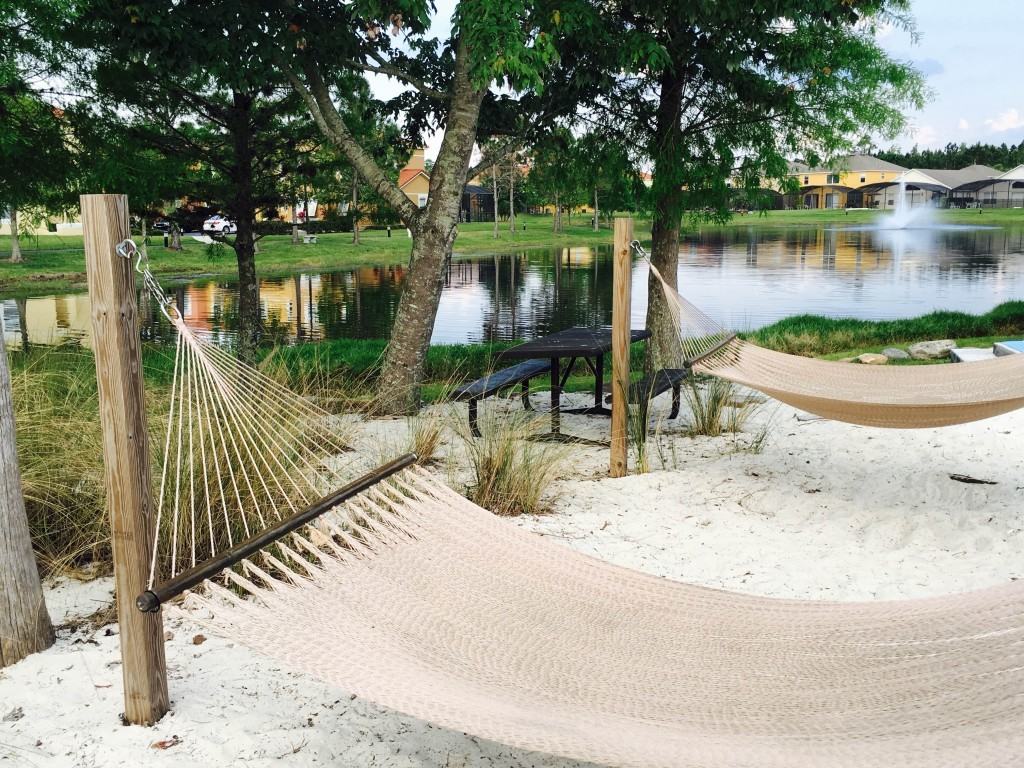 What do you think? What kind of questions do you still have unanswered? Hopefully this helps with your planning. If you have lingering questions, considering joining our Universal vacation planning community on Facebook!
For those of you that have been here before, is there anything you learned after your first visit that you would like to share? Let us know in the comments.