Universal Orlando is a thrilling themed destination, comprised of three wonderful parks that are filled with attractions and entertainment for people of all ages. With so much to do, it can be hard to determine just how to make the most out of a vacation here. And while what can be accomplished is directly related to the number of days that are devoted to visiting the theme parks, there are some things that can be done to make the most out of even just a one- or two-day trip to the resort.
Whether a first-timer looking to maximize her inaugural trip or a seasoned veteran who wants to expand his ever-increasing knowledge of the attractions, here are seven key mistakes to avoid when visiting Universal Orlando Resort.
1. Know when to go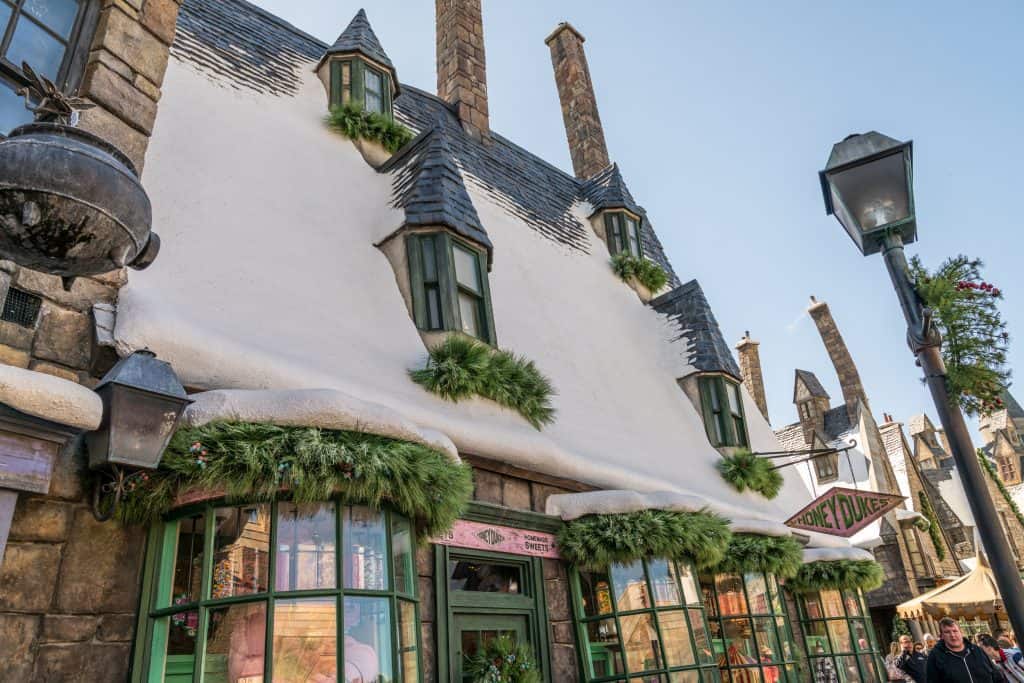 One of the biggest mistakes people make when visiting is traveling to the parks during school vacations – try instead to take a trip during the off-season, avoiding any major holidays. Crowd levels vary greatly throughout the year, with the busiest time being the week between Christmas and New Year's Day. Traveling between mid-/late September and early February is ideal, as those will generally be the least-crowded times of year to visit the parks.
Another hint – if seeing the beautiful holiday decorations and events are a priority, but the crowds are a deterrent, consider visiting in early December. In the parks, the holiday season typically starts in the middle of November (give or take a day or two), so by traveling early in the following month, guests can take advantage of the lesser crowds while still being able to experience Christmastime at Universal.
2. Pack lightly – or have a lot of pockets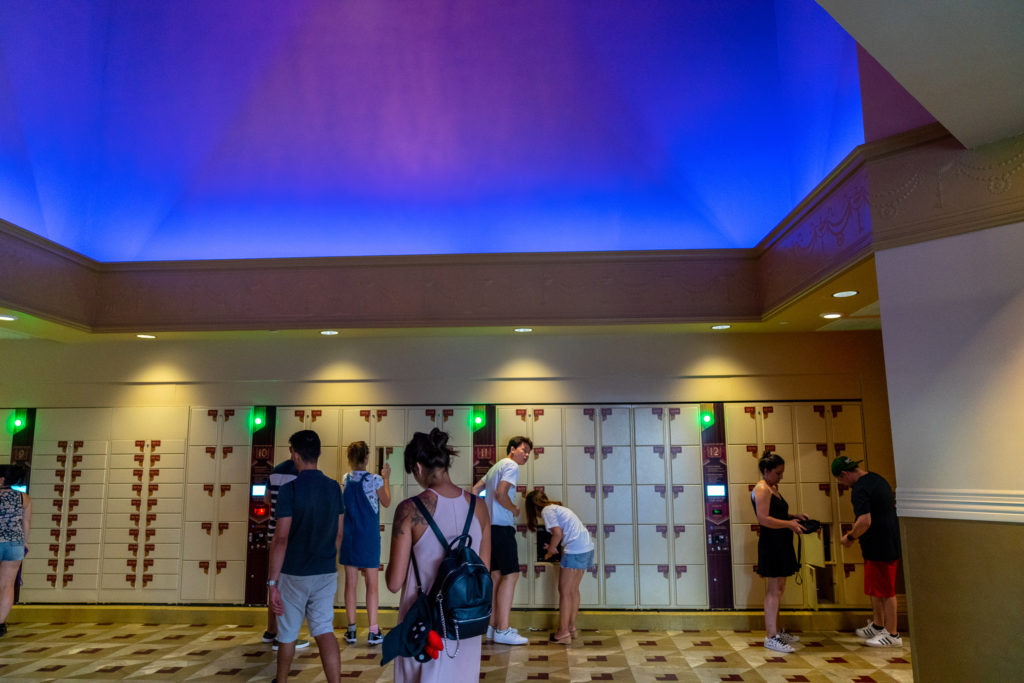 The attractions at Universal Orlando tend to be a bit intense; because of this, many of the rides found throughout the parks require all bags and purses be put into a complimentary locker before you get in line. This is a fairly straightforward process, but it can become cumbersome during the busier times of the year. In order to expedite experiences and make the most out of park time, not carrying a purse or backpack can allow the locker process to be skipped for every attraction except the two big roller coasters (Hollywood Rip Ride Rockit at Universal Studios Florida and The Incredible Hulk Coaster at Islands of Adventure), which both require that nothing be present in riders' pockets.
If going without a backpack or purse isn't feasible, pack as lightly as possible – the smaller the bag, the easier it is to fit inside the lockers. As multiple small bags can fit inside one locker, putting them all together will reduce the time spent in the locker room and increase the time spent actually enjoying the rides. Finally, some bigger bags and backpacks will not be able to fit inside the lockers at all; while Universal has a procedure in place should this occur, it will be easier for all involved to have bags that are comfortable fits.
3. Timing is everything in the Wizarding World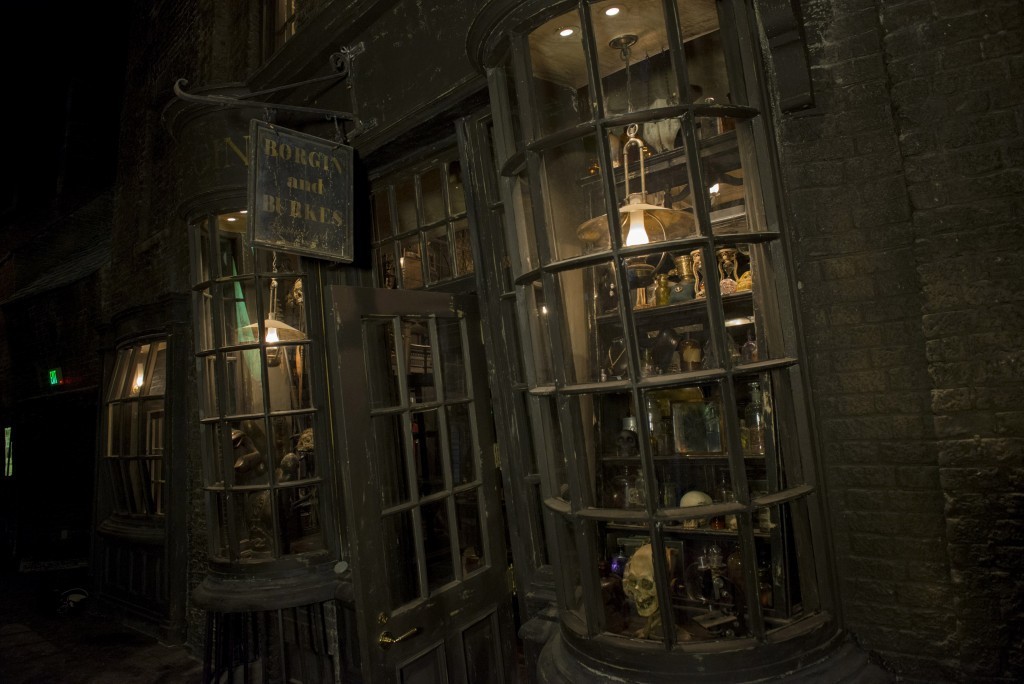 Another common mistake guests make is visiting The Wizarding World of Harry Potter at the wrong time of day (yes, there is a wrong time of day to visit Harry and friends!). Due to many different reasons, such as Early Park Admission and vacation packages that include breakfast reservations, mornings in the Wizarding World can get very crowded. (These benefits, we should note, are a great addition to any Universal Orlando vacation, but either Hogsmeade or Diagon Alley can easily be enjoyed without them.)
Because of these benefits, as well as people genuinely excited about Harry Potter wanting to visit it first and get the most out of their time there, navigating the Wizarding World in the morning can be tough. To have the most successful visit to Harry's wondrous world without Early Park Admission or a breakfast reservation, consider going to these areas toward the end of the day – even during the busiest of times, evenings in Diagon Alley and Hogsmeade tend to be significantly less crowded. The evenings are also a great time to experience these sections of the parks, as the lighting designs and nighttime show are beautiful and shouldn't be missed!
4. Don't forget to take breaks!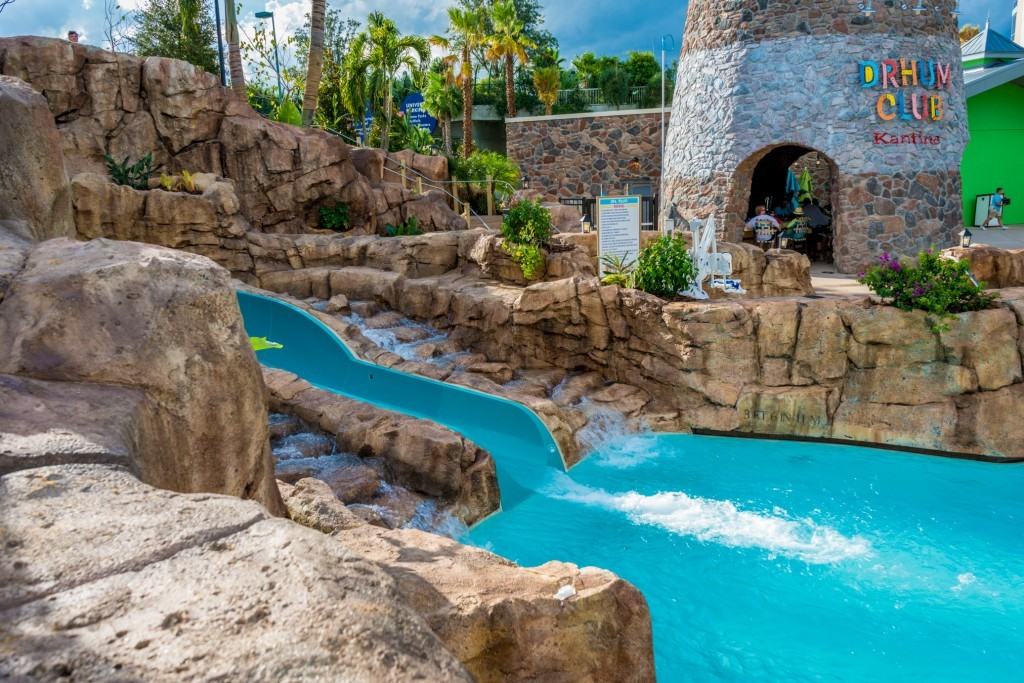 If visiting in the summer, keep in mind Orlando's weather patterns and heat index. Even those that are familiar with hot weather and humidity aren't prepared for the toll that spending time in theme parks can take on the body. Just as the early and late hours are better times to visit the parks, weather-wise, the afternoons are great for taking breaks – during the summers especially, Orlando's daily 3:00 pm rain shower is a perfect time for a small siesta.
If rest is out of the question, keep in mind frequent air-conditioning breaks are still necessary. Going to shows is a great way to get A/C breathers without missing out on theme-park time. Also, don't forget to hydrate! Dehydration is the number-one issue guests experience when visiting the parks, so drinking water – even if it doesn't seem necessary – is always a good idea.
5. Never underestimate the power of a sit-down meal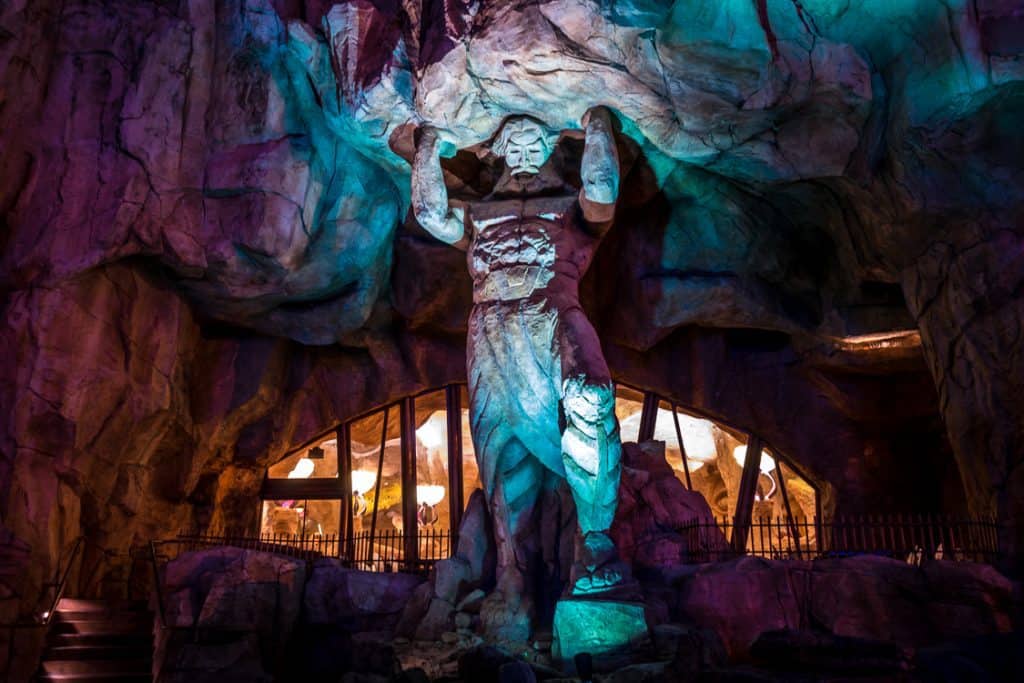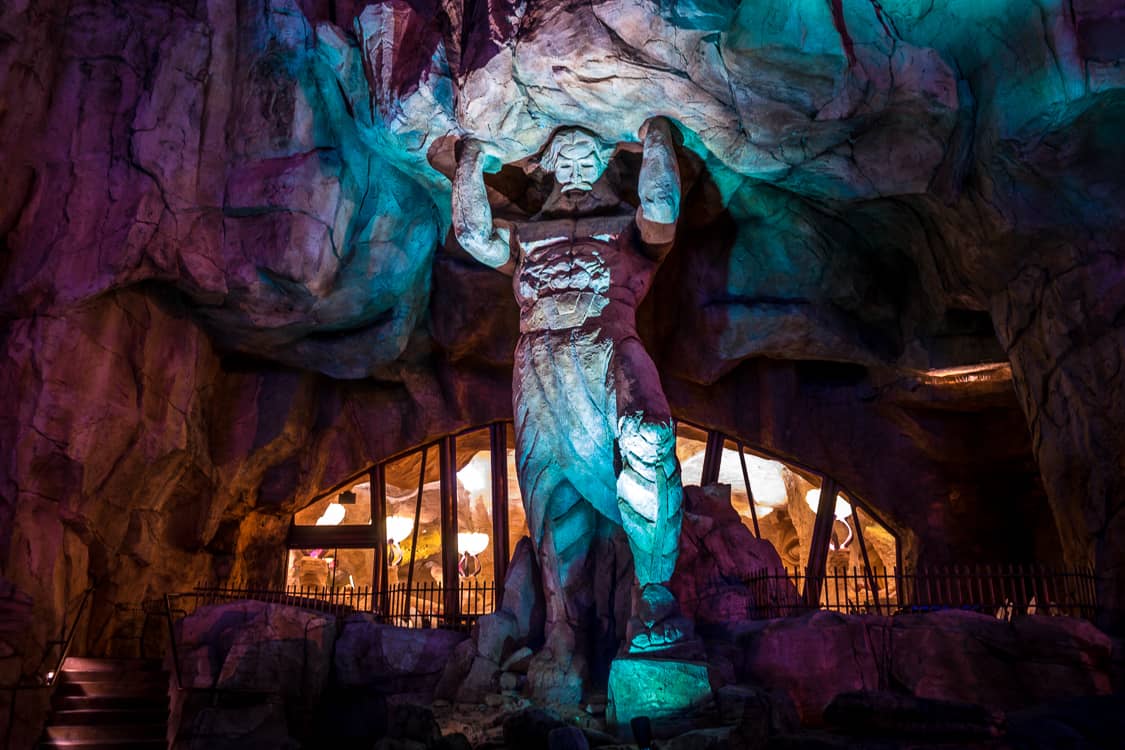 Another great way to take a break is by spending the time enjoying a sit-down meal, whether within Universal Studios Studios and Islands of Adventure or out in CityWalk, the dining/shopping/entertainment district. Most CityWalk restaurants will be open for lunch, especially during the busy season, but the two full-service restaurants in each park are a great way to find some time to relax in the middle of the day, no matter what the time of year is.
Not only do these restaurants have great theming (Mythos shares the same designer as the Cheesecake Factory restaurants), they also provide quality food for reasonable prices. They also boast quick meal turnarounds, if needed – all the servers are aware that their guests are in a theme park and want to make the most out of their time there (but will never rush service, either).
Reservations are recommended for all full-service restaurants around the resort (see our reservations page for more).
6. When entering the parks, go right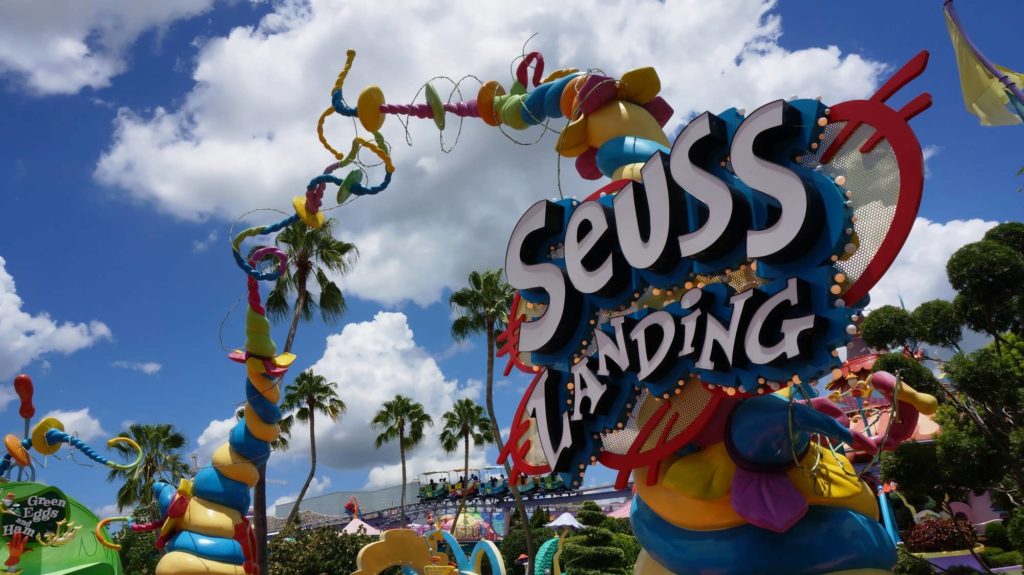 Due to the way the theme parks are set up, the flow of guests in both Universal Studios Florida and Islands of Adventure tends to be toward the left/straight ahead: going straight at Universal Studios brings guests to Despicable Me: Minion Mayhem and Hollywood Rip Ride Rockit, while going right doesn't immediately seem to bring visitors anywhere, so people don't typically go that way; in Islands of Adventure, guests go left toward The Incredible Hulk Coaster instead of right toward Seuss Landing, the kiddie area.
Therefore, turning right will be going against guest flow, meaning lines will be shorter this way. Starting out in this direction will also mean that, at the end of the day, the final attractions on the path will be near the front of the park, facilitating an easier exist back to the parking lot or to your hotel.
7. Don't be afraid of being a single rider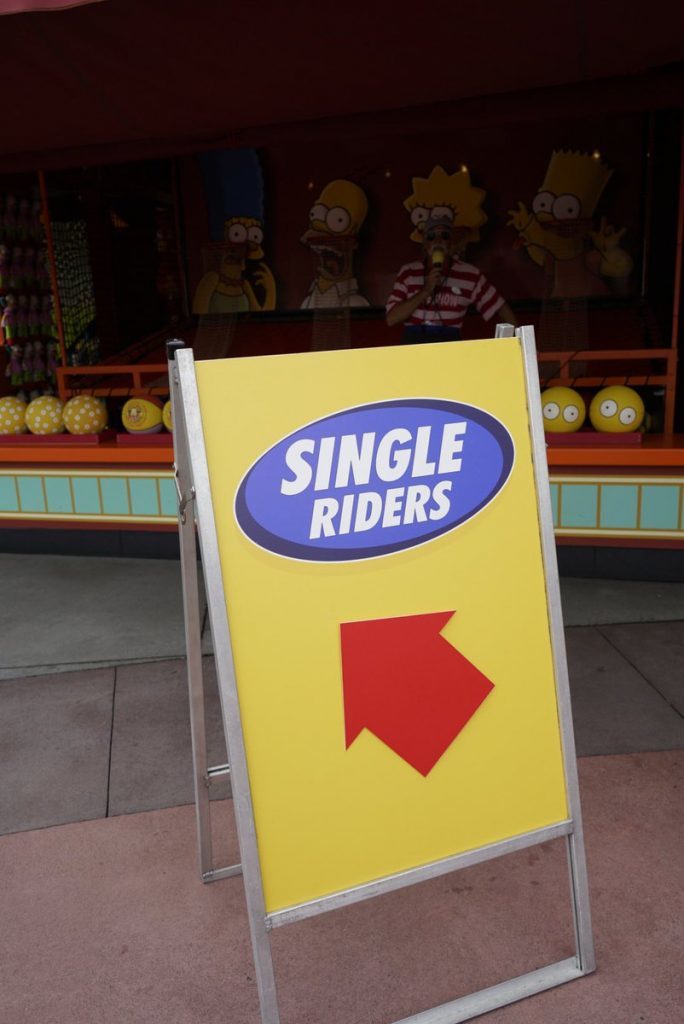 There are many attractions at Universal Orlando that offer a single-rider line. Taking advantage of this offering is a great way to make the most of a visit to Universal Orlando; while going the single-rider route does not guarantee a shorter wait time, more often than not it does greatly reduce the time spent stuck in a line. As long as every guest meets the single-rider requirement (being over 48″ tall), a whole party can enter this queue – they'll just be separated to hop on the attraction.
Using the single-rider line can be especially helpful during the busy season, to ease movement throughout the parks.
And finally…
Don't stress! One of the greatest parts about vacationing at Universal Orlando is the chilled and relaxed atmosphere found throughout the resort, from the theme parks to the on-site hotels. While avoiding these mistakes can certainly help make any vacation better, Universal is here to help provide a stress-free vacation for the whole family. Take the day as it comes, and, most of all, have fun!
–
Share your own vacationing solutions with tens of thousands of other Universal enthusiasts in our Universal Community Facebook group.
And be sure to follow Orlando Informer on Facebook, Twitter, and Instagram for the latest news and tips at Universal Orlando, Walt Disney World, and other Orlando destinations.