NOTE: yes, we know that Disney cruises aren't happening until later in 2021, at the earliest. However, even with that being the case, it never hurts to get a jump on your vacation planning for the summer and beyond.
---
You: "We're going to Disney World!"
Them: "Again? Uuuuugh."
Maybe it's time to shake up your traditional Walt Disney World Resort trip. The parks and resorts are wonderful places, but Fantasyland fatigue is real. Yet there is another way to make lasting Disney family memories: the Disney Cruise Line. These seafaring adventures include touches of Disney, Pixar, Star Wars, and Marvel magic. And with the recent unveiling of the fleet's fifth ship, the Disney Wish, taking a cruise is a solid alternative to the parks. Say "bon voyage" to theme-park inconveniences while enjoying the Disney storytelling and creativity that you crave.
Today, we're going to give you some reasons to consider taking a Disney Cruise instead of visiting Disney World – six, in fact.
1. Embrace the slower pace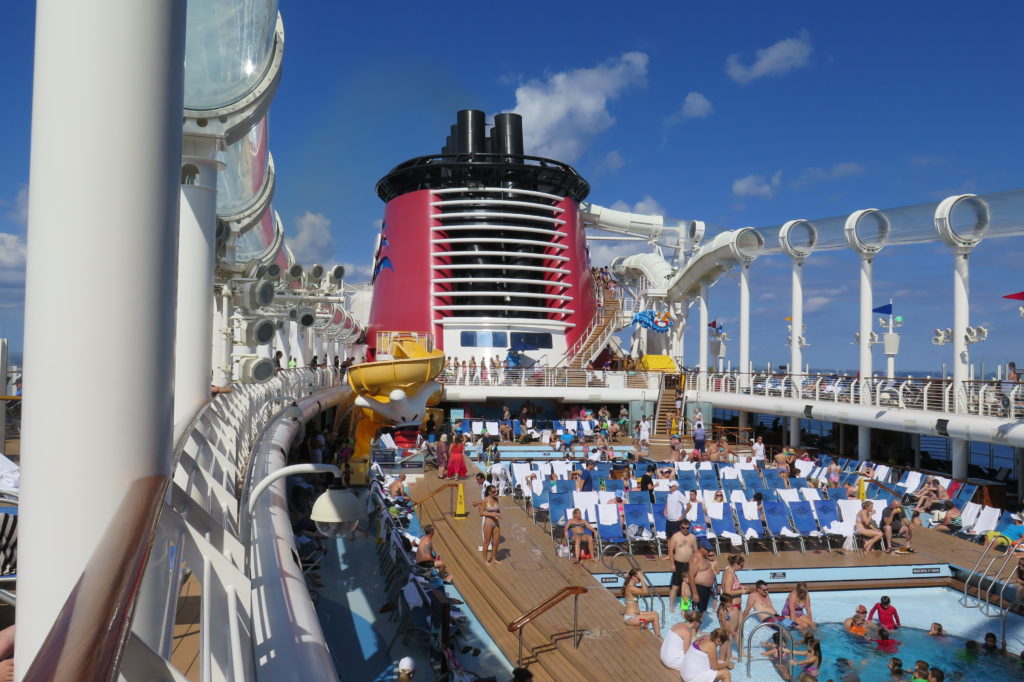 Your time in the parks is packed. Reservations. FastPasses. Set your alarm clock or kiss away your chance for Star Wars: Rise of the Resistance.
A voyage on the Disney Cruise Line flows at a much more leisurely pace. Feel like sitting by the pool all day, comforted by tasty libations? Go for it. You are a go for constant sunbathing or repeated AquaDuck water coaster rides. For kids, the Oceaneering Club, Oceaneering Lab, or the upcoming Walt Disney Imagineering Lab (a Disney Wish exclusive) are fun drop-off spots where they can find abundant activity options. And speaking of the Wish, it will feature the AquaMouse, which is billed as the first-ever Disney attraction at sea.
Yes, there are still set times for theater shows and for dinner, but, overall, time is on your side. Gee, a Disney vacation where you can actually relax? Who's in?
2. Enjoy cabin fever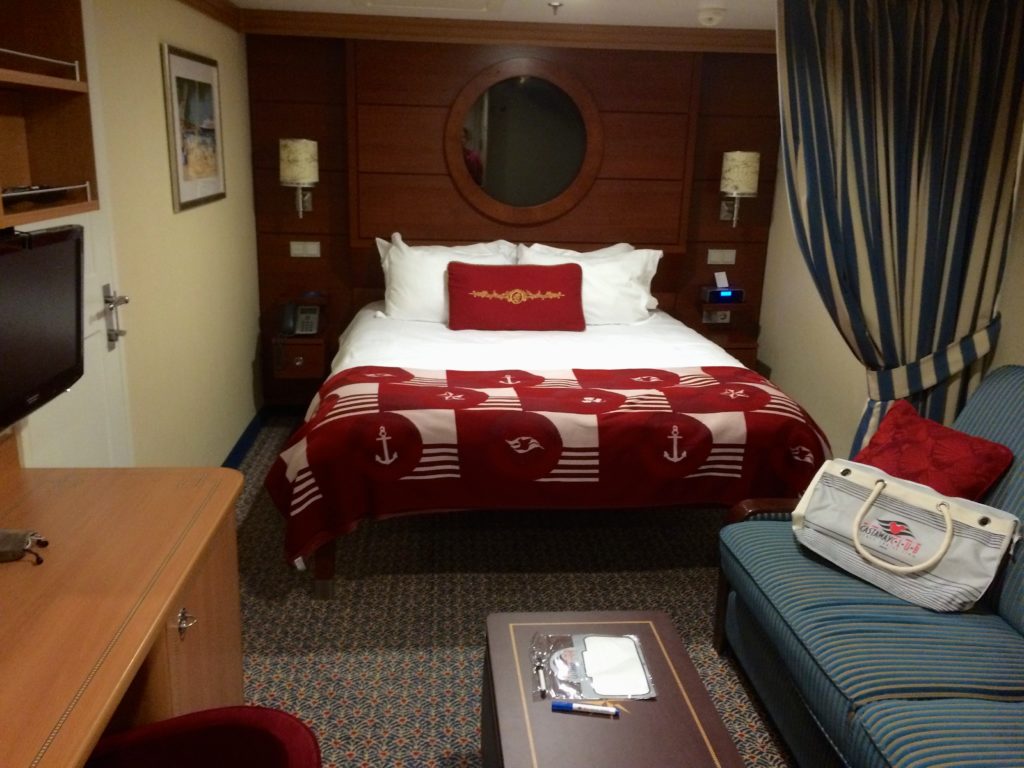 Resorts like Wilderness Lodge are majestic places to stay – but, on your typical Walt Disney World visit, how often are you in that room? On the Disney Cruise Line, your stateroom is your home, and it's also an attraction unto itself.
Each of the five ships – Disney Magic, Disney Wonder, Disney Dream, Disney Fantasy, and Disney Wish – feature staterooms that fit your cruise budget. Concierge rooms are the top places to crash. These spacious rooms can sleep five and have a private veranda looking out onto the ocean. Oceanview staterooms give you a window onto the sea, while verandah rooms feature a small private patio. On most cruise lines, the inside staterooms are windowless and dull, but Disney's basic staterooms feature Magic Portholes! These screens give you real-time views of the ocean from your stateroom's point-of-view via camera – sprinkled with some Disney surprises, of course. (The upcoming Wish's staterooms will switch up the theming, featuring artwork and decorative touches of iconic elements found in Disney's films.)
3. On a (private) island in the sun
Imagine if guests of one Disney hotel had exclusive access to one Disney park. IKNOWRIGHT?
On most cruise lines, you will stop at the same ports of call (Nassau, Key West, and such); on select Disney Cruise Line itineraries, you will spend a day at Disney's private island, Castaway Cay. This small bit of tropical heaven has family snorkeling, beach sports, dance parties (they're not just for Tomorrowland!), volleyball, boating rentals, and so much more. There are specialized activities and areas for teens and kids, as well. And those 18 and over can head to Serenity Bay for a quieter beach-going experience.
The exclusivity of Castaway Cay puts it miles ahead of other Florida or Caribbean beaches. A Disney location without crowds? Sounds like paradise.
4. Distinct Disney dining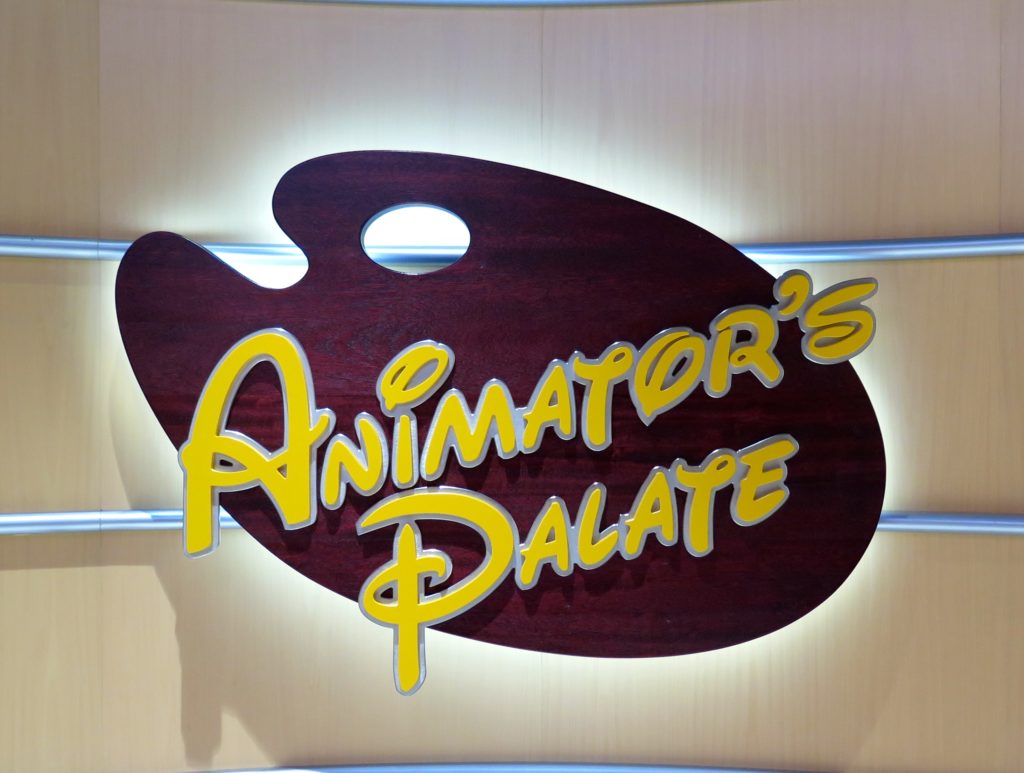 There's something special about dining at Disney World. There's the magic of a meal at Be Our Guest and the top-notch flavors of Tiffins.
Dining on a Disney Cruise Line ship is no exception. For dinner, you will rotate between three different restaurants, each with a unique theme and experience; for example, on the Disney Magic, you switch between Animator's Palate, Rapunzel's Royal Table, and Lumiere's. (And the Disney Wish will offer Arendelle: A Frozen Disney Adventure, as well as Star Wars: Hyperspace Lounge.) Each one is family-friendly and offers small magical moments. Adults have the option to dine at Palo, which offers sweeping views of the sea. And outside of dinner, there are plenty of quick-service locations, fast bites, and bars that can also be found around the ship.
5. Can't miss the magic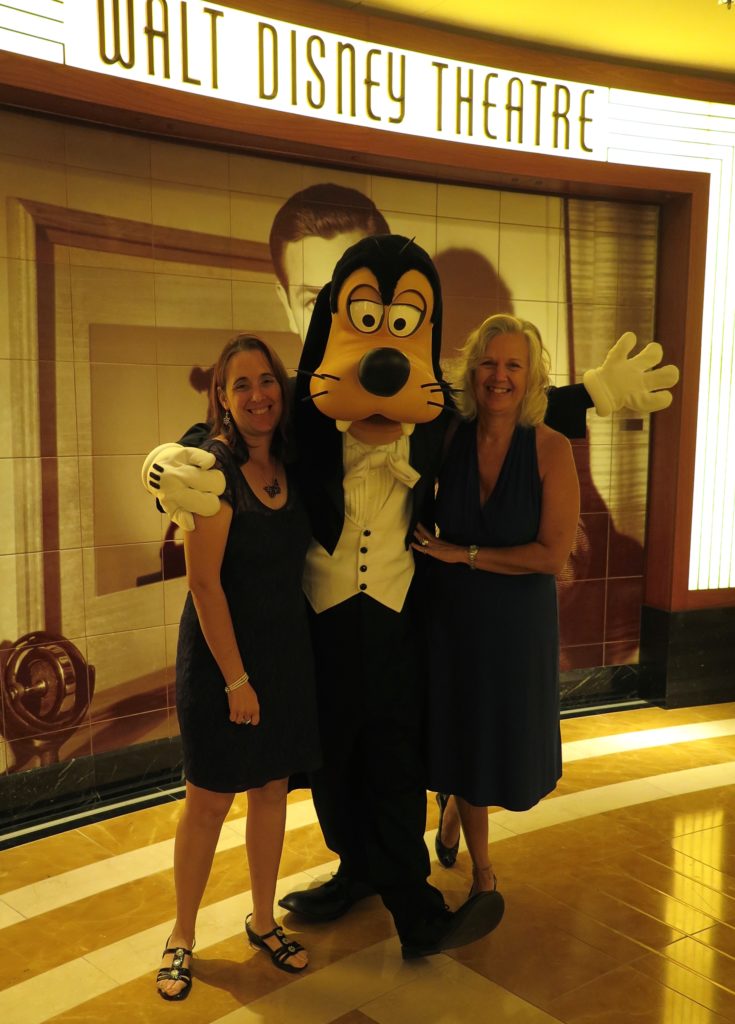 Guests flock to Walt Disney World Resort to dip their toes – or cannonball – into the various magical realms and rub elbows with classic characters. That special sauce – fantasy, imagination, and a touch of nostalgia – is something families crave and expect.
None of it is missing on the Disney Cruise Line. You'll have plenty of opportunities to meet Captain Mickey and his pals. The live shows and entertainment are on-par with Disney's Broadway productions. While there's no Disney Springs on board, you'll find both familiar and exclusive Disney merch on the ship. And what's a Disney visit without fireworks? You're in luck – most cruises feature Fireworks at Sea.
See? All of the Disney magic you need, without the long lines for attractions.
6. A true World Showcase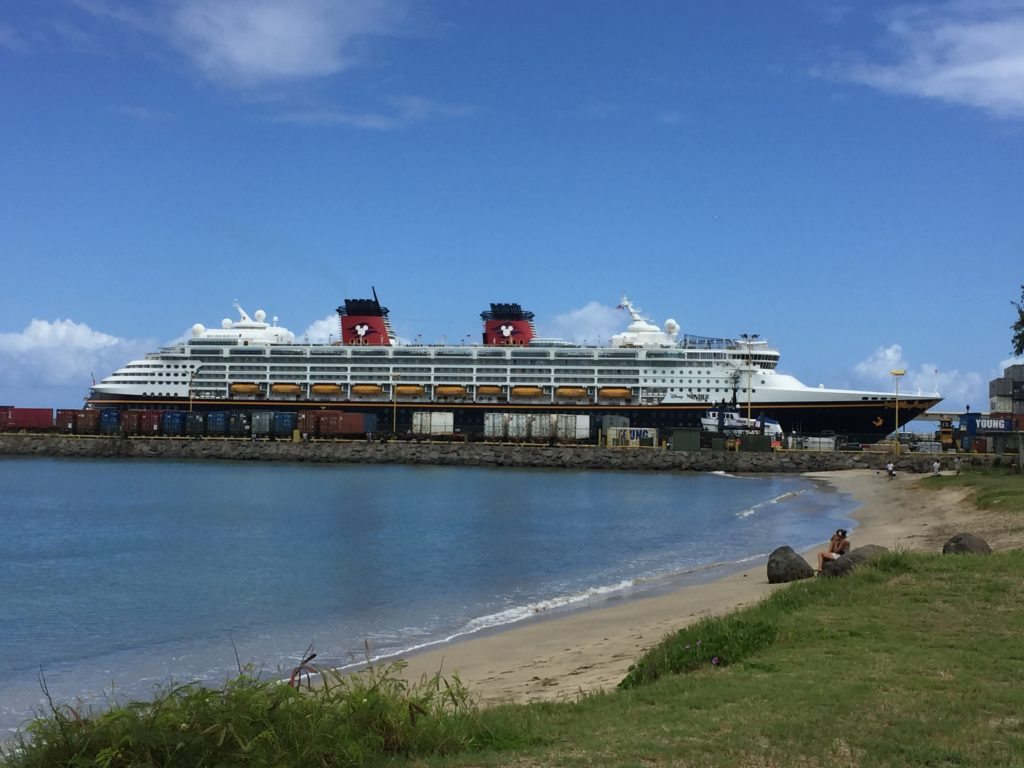 The rumors are true – visiting the countries of EPCOT doesn't count as world travel.
Here's where the Disney Cruise Line leaps ahead of Disney World: cruises are an opportunity to visit places other than America! The Disney cruises offer yearly and seasonal excursions to different locations – set sail for the Caribbean, Mexico, Europe, Bahamas, Hawai'i , and Alaska (yes, both of those last ones are part of America, but work with me here). These excursions can be eye-opening experiences for yourself and your kids. It's a small way to discover authentic cultures, food, and people.
There is more to the world than Florida, and sailing on Disney Cruise Line combines magic with discovery.
---
How have your Disney cruise experiences stacked up to those of your Disney World ones? Let us – and thousands of other Disney fans – know in our Orlando Informer Community on Facebook.
And then be sure to follow Orlando Informer on Facebook, Twitter, and Instagram for the latest news, tips, and rumors at Universal Orlando, Walt Disney World, and other Orlando attractions.