Being born and raised in New Jersey gives you a few inalienable rights. For me, those were the New York Yankees, wanting to grow up to become a Ghostbuster, and – well – pizza.
Pizza, for many, is just a Friday night tradition. For others (myself included), it may as well be a lifestyle. To me, pizza is a powerful all-in-one food group that comforts souls, builds bridges, and feeds the Teenage Mutant Ninja Turtles.
But pizza in Orlando – how does that work? It's true – Orlando is no Chicago or New York; in fact, we're not even close. But while you're visiting us here in the Sunshine State, that doesn't mean there aren't some great pies (that go beyond your delivery classics) that you've got to try!
From New York-style to deep dish and coal-fired to artisanal, there's a little something for everyone who's ready to unwind with pizza at the end of your Floridian day.
Tomasino's Pizza
Style: New York-style
Website: Tomasino's Pizza
For me, there's only one pizzeria that even comes close to a slice from New York here in Orlando, and that's from Tomazino's Pizza, who prides themselves in making each customer feel like family. And that's not just a slogan – my local Tomasino's has wished us well on everything from birthdays to our wedding!
Come for the fresh ingredients, generous portions, and incredible Italian meals, and stay because you're family. With locations in Lake Mary, Winter Springs, and Downtown Orlando offering gluten-free and vegan options, it may not be the closest pizza to the theme parks, but it is, by far, the one most worthy of a drive.
Giordano's
Style: Chicago stuffed deep dish
Website: Giordano's
Admittedly, Chicago-style pizza isn't my thing, but let's operate under the premise that all pizza is good.
The great thing about Giordano's is that there is a location right in the heart of our tourist district, so it's readily available, and they offer delivery (heck – you can even ship a pizza through Giordano's). With their original establishments hailing from the Windy City, they offer authentic deep-dish, thin-crust pizza, along with other menu options. Just keep in mind that deep-dish pies take upwards of 45 minutes to bake.
I will admit, I do like how they bake their pepperoni under the cheese on their thin-crust pies. But as far as deep-dish goes? Jon Stewart said it best: "It's not pizza – it's a… casserole!"
Blaze Pizza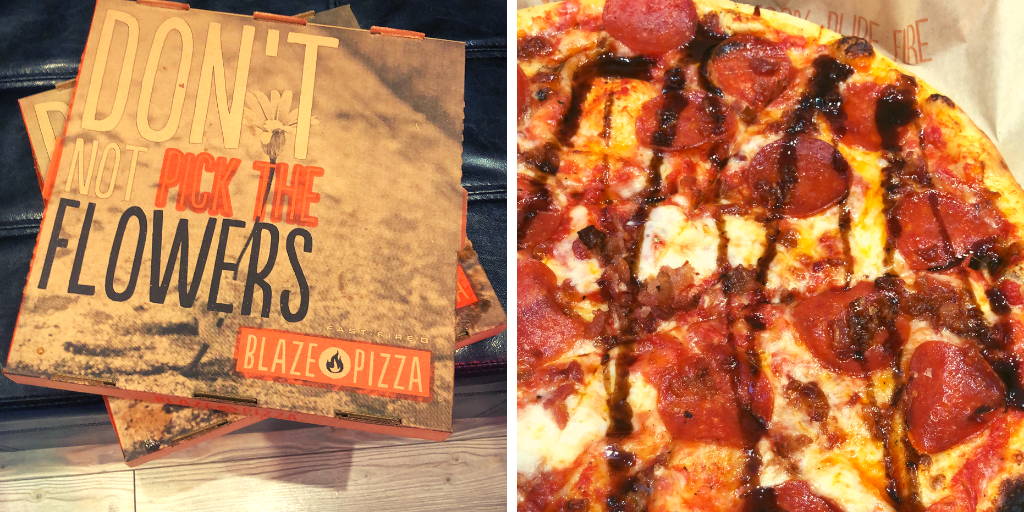 Style: artisanal
Website: Blaze Pizza
Blaze Pizza calls their executive chef, Bradford Kent, "The Pizza Whisperer" – and that's kind of a title I'm jealous I don't have.
Fully customizable, Blaze pizzas are fast fire'd, with locations around Orlando. Made-from-scratch dough and healthful, artisanal ingredients also await you on their assembly line. Yep, Blaze Pizza is kind of like the Subway of pizzas – but, y'know, much, much better because it's pizza!
They offer gluten-free and vegan options, and their packaging is also recyclable, compostable, and/or made from reclaimed materials. Straws, lids, and cups are made from plants – so, they get bonus points for being environmentally friendly, too!
Anthony's Coal Fired Pizza
Style: coal-fired
Website: Anthony's Coal Fired Pizza
Like your pizza well done? Then Anthony's is for you! Their coal-fired pizza offers a simple approach with the highest ingredients, fresh dough made in-house daily, and imported Italian plum tomatoes with Grande mozzarella – all on top of a crust with a bit of char.
How serious is Anthony's Coal Fired Pizza about the quality of their ingredients? Once a year, Anthony himself apparently flies in handpicked tomatoes from different farms around Italy. He blind taste-tests them all, and when he finds the perfect one, he buys the entire crop, and those tomatoes are canned just for Anthony's Coal Fired Pizza so that they can deliver incredible sauce all year long. If that's not impressive, I don't know what is!
Anthony's is located conveniently throughout Central Florida, it's absolutely delicious, and it's definitely a nice change of pace from routine fast-food pie stops.
Pizza Bruno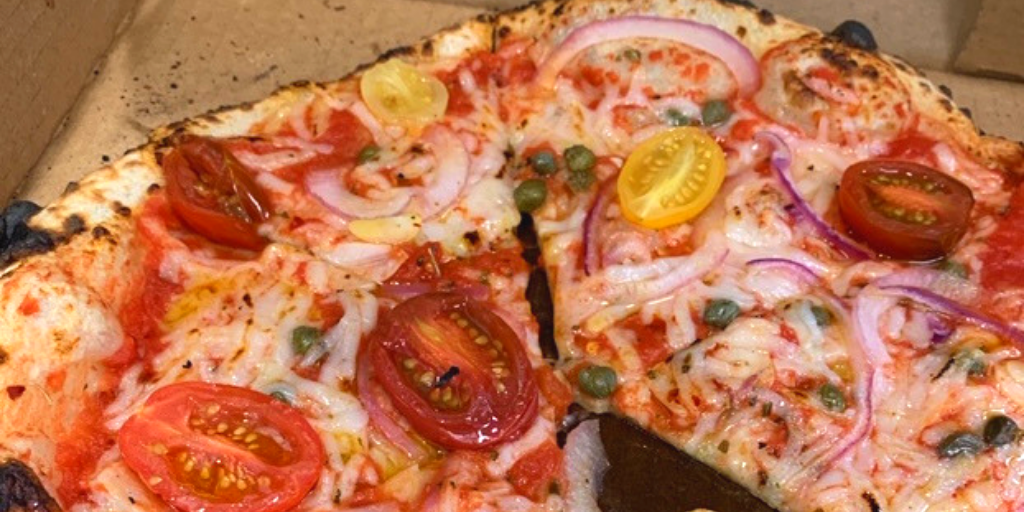 Style: Neapolitan
Website: Pizza Bruno
Pizza Bruno is the only one on the list that I personally haven't been to but have heard great things about. I think this place deserves a nod for doing something different here in Orlando, as they specialize in Neapolitan-style pizza.
These pizzas offer simple dough, fermented at cold temperatures for up to 48 hours – and when they're ready to be cooked, it happens in about 90 seconds in temperatures upwards of 1,000 degrees in a wood-fired oven that's fed with a kiln-dried red oak. This leaves each pie with a leopard-spotted char and unique wood-fired flavor.
While not truly in our tourist district, Pizza Bruno may be worth the drive if you've got a free evening and are looking for something unique.
Flippers
Style: brick oven
Website: Flippers
In 1987, three friends fresh out of college went on an epic hunt for the perfect pizza in Orlando. What they found was either overpriced or cheap delivery – and, so, Flippers was born, to offer Central Florida fresh, high-quality pizza in a fast, casual environment. There are now 15 locations throughout Orlando (and even in The Villages and St. Pete), so you're bound to stumble across them in the theme-park district.
What they set out to deliver, Flippers seems to have accomplished. While I won't go so far as to agree with their "pizza perfected" slogan, I will say that they are a great place when you're looking for a quick fix and can't get pizza off your mind.
–
Where's your favorite pizza place to grab a slice in Orlando? Tell us in our OI Community Facebook group, where 70,000+ vacation planners call home.
And be sure to follow Orlando Informer on Facebook, Twitter, and Instagram for the latest news and tips at Universal Orlando, Walt Disney World, and other Orlando experiences.